Are you the type of person who revels in the general atmosphere of autumn, who loves the macabre fun of Halloween, but just can't muster an appetite for all the horror movies that seem to be part of everyone else's October rotation? There's no judgment here. Not everyone has the stomach for constant jumpscares and the spilling of guts and blood. But that doesn't mean you should have to miss out on some fittingly spooky Halloween entertainment.
Even for those of us who consume a healthy diet of horror year-round, it can be nice to take a breather and watch something that, while sharing some of the conventions of the genre, dials things back significantly. Here are some Halloween movie recommendations to keep you busy and feeling involved this spooky season without needing to send your heart racing.
13. Dark Shadows (2012)
This wouldn't be a proper Halloween movie list without at least one offering from the master of mellow macabre, Tim Burton, so let's kick things off with one of his slightly more divisive offerings. While many panned this film as a step down in quality from Burton's previous works, I just can't agree. To me, Dark Shadows is the epitome of easy, fun October viewing. While the colour grading, themes, and sets remain faithfully gothic, the '70s setting provides a delightful twist on the usual vampire tale. Vampiric protagonist Barnabas's (Johnny Depp) difficulty in understanding a, to him, modern world, provides many comedic situations and jokes that the Halloween-minded are sure to appreciate.
12. Christine (1983)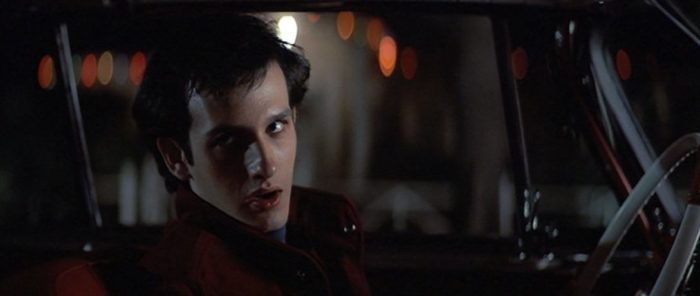 Another horror legend I'd be remiss in leaving out is Stephen King, whose novels provide the basis for many classics we horror fans cherish. While Christine may not receive as much attention as other King adaptations like Carrie (1976) and The Shining (1980), I'd argue it's just as worthy, especially for those looking for something a bit more laidback. It also has the brag of being helmed by director John Carpenter, who leaves his mark on the film both in terms of visual flair and score, which he composed himself alongside Alan Howarth. While you won't find the intense interpersonal conflicts of the aforementioned films here, you will find a stylish, atmospheric horror that's low on jumpscares but rich in mystery and story that has earned its spot as a cult classic.
11. Pan's Labyrinth (2006)
Guillermo Del Toro's Pan's Labyrinth sticks in my mind as one of those films that I watched and fell in love with as a child and knew from that point on I'd have a lifelong fascination with anything dark and unsettling—see also: Jaws (1975), Resident Evil (2002), Sleepy Hollow (1999). It's an intricately woven story of war and fantasy, best described as a gothic fairytale rather than outright horror despite the dark subject matter. All the fantastical creatures in this film such as the faun, fairies, and the aptly named Pale Man have a creepy, monstrous edge to their designs which reminds you that this is not a fairytale strictly for children. It's a perfect watch for those who don't want to sit through hair-raising action but still prefer their films with a hint of morbidity. 
10. Hubie Halloween (2020)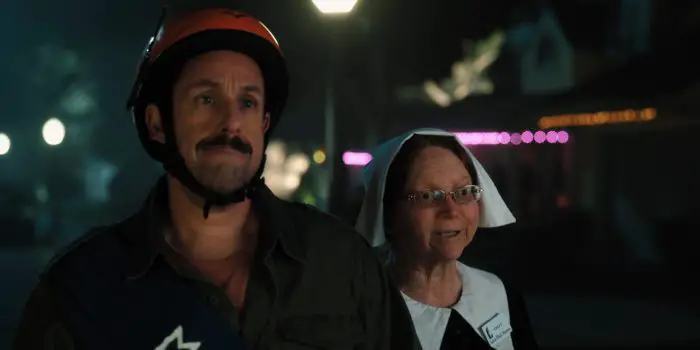 Yes, I'm completely serious about this recommendation. When this Adam Sandler-led Halloween comedy graced our screens last year I didn't think much of it, assuming it would merely be an adequate background watch while hanging out with friends. What I found instead was a sincerely fun and oddly heartwarming tale of a goofy Halloween-loving misfit trying to keep his town safe on the spookiest night of the year. Although Hubie Halloween is the product of Sandler's promise to make the worst movie ever, I'd say he could definitely do a lot worse. Hubie Halloween is best watched with friends who can appreciate the simple joy of a film that accomplishes exactly what it sets out to do and nothing more.
9. Over the Garden Wall (2014)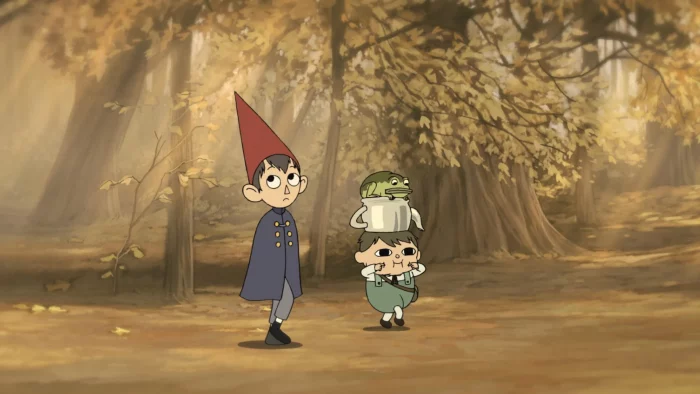 At this point, I'm sure Over the Garden Wall is synonymous with autumn (or fall for you Americans) in a lot of people's minds, but it still deserves to be on this list to prompt those who never got around to watching it, or to inspire a few rewatches. It's one of the most family-friendly entries on this list and is also an outlier by way of being a miniseries, not a movie, but it's short enough to be consumed in one go. Set during autumn and bursting with eerie folklore, it makes for a perfect Halloween comfort watch that will make you feel totally in tune with the spirit of the holiday while leaving you smiling from how endearingly weird it is.
8. The Monster Club (1981)
In all honesty, you could put just about any Vincent Price film on this list, and it would be right at home. Almost every Price horror film exudes a feeling that is both soothingly familiar and adequately frightening, but I chose The Monster Club as my recommendation due to how lighthearted and charming it is. It's a horror-comedy anthology of three stories introduced by Price himself (told to a bewildered John Carradine). The stories are occasionally interrupted by live musical numbers such as "Monsters Rule O.K." and "Ghouls Galore," which are just as silly as they sound but exceedingly entertaining.  
7. The Old Dark House (1932)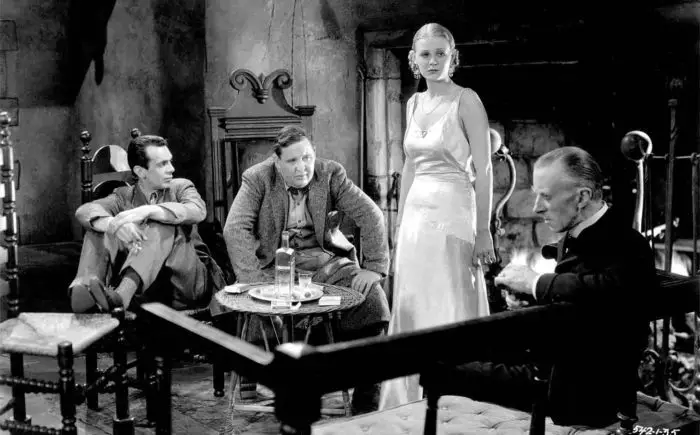 There's something inherently comforting about old black-and-white films, especially of the horror variety, and Frankenstein (1931) director James Whale's The Old Dark House is no exception. Set in, as the title suggests, an old dark house amidst a thunderstorm that ensures a constant soundtrack of rain and wind, the atmosphere is almost unmatched in terms of chilly October entertainment. Starring Boris Karloff as a creepy butler and a cast of other mismatched characters, The Old Dark House is actually not as bone-chilling as the title would suggest and has a healthy dose of comedy, which makes it a delight for anyone looking for something which is distinctly horror, but in the cozy 1930s way, not the modern heart palpitations way. 
6. Little Witch Academia: The Enchanted Parade (2015)
Speaking of things that exude pure comfort, the sequel to 2013's Little Witch Academia short, Little Witch Academia: The Enchanted Parade is just that. Set at an academy for young witches in training and involving a witch parade gone wrong, this charming 55-minute film provides almost an hour of harmless, witchy fun. I also recommend the 25 episode TV series adaptation released in 2017.  
5. The Final Girls (2015)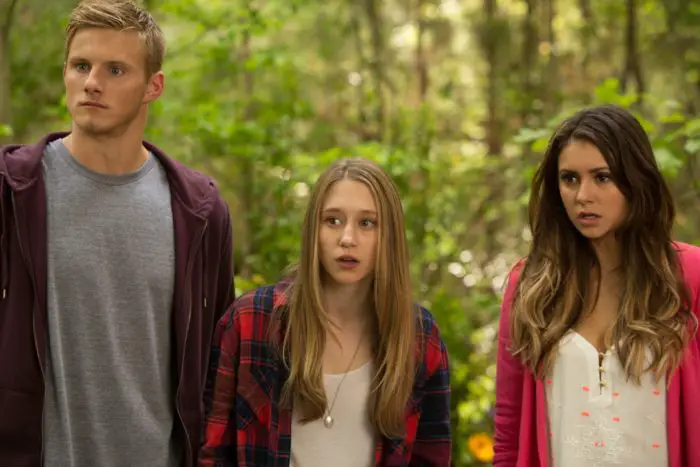 A fourth-wall-breaking satire in the tradition of Scream (1996), The Final Girls is another horror-comedy that takes major inspiration from the Friday the 13th franchise. Although the comedy is a bit hit or miss, it's still a blast and refreshingly original in a way that not all of Scream's spiritual successors are. Not to mention the fact that the relationship between protagonist Max (Taissa Farmiga) and her mum (Malin Åkerman) is genuinely heart-wrenching and nuanced, having the potential to bring tears to the eyes of even the most seasoned horror fan.  
4. Young Frankenstein (1974)
Another black-and-white delight, Mel Brooks's Young Frankenstein is a classic for a reason. It's genuinely laugh-out-loud funny, and the constant references and accuracy to the original work ensure that we're laughing with, not at, Shelley's novel. It's a delightfully lighthearted take on the story, but thanks to its roots in classic horror, it still makes for terrific Halloween viewing.
3. Wallace and Gromit: The Curse of the Wererabbit (2005)
Wallace and Gromit and horror are not two things you would ever expect to see in the same sentence, and yet Wallace and Gromit: The Curse of the Wererabbit is such a fantastic parody of the genre and all-round brilliant film that it just had to be on the list. You won't find tamer October entertainment than this, but the many references to Hammer Horror and clear love for the genre make it a perfect choice for non-horror fans still wanting to participate in the spirit of Halloween.
2. Crimson Peak (2015)
I couldn't resist the temptation to put another Guillermo Del Toro film here, and this one just so happens to be an all-time favourite. It might also be the most genuinely scary movie on this list, so proceed with caution. For those who can stomach a jumpscare or two and a slightly higher level of tension than the other recommendations on this list, you will be rewarded with a visually gorgeous gothic ghost tale that feels like it jumped straight from the pages of an Ann Radcliffe novel. It's almost guaranteed to put you in the mood for lighting candles and carving pumpkins.
1. The Invisible Man (1933)
The Universal Monsters franchise has a lot of brilliant films in its catalog, but in my opinion, The Invisible Man is the best of the bunch. One of the earliest examples of a horror-comedy, not only are the special effects used to make Dr. Griffin (Claude Rains) appear invisible extremely impressive, it's also very funny. Rains gives a brilliant performance as the mad and charismatic Griffin, managing to make him complex and full of emotion even beneath layers of bandages. It doesn't get much more fun than watching him cause chaos everywhere he goes and letting out that iconic laugh; whether you're a horror connoisseur or someone who regularly avoids the genre, there's a pretty high chance you'll love it.
Happy watching, and Happy Halloween!