Guillermo del Toro's films are memorable for so many reasons. One of them is his attention to detail. Each film is meticulously designed and planned out, from the first shot to the last. He doesn't take any step in his process lightly. He has nearly fifty awards from various film festivals and organizations, including two Academy Awards for Best Picture and Best Director to prove it. Everything from Cronos to The Shape of Water was developed with each detail planned. Casting, VFX, props, effects makeup, and creature designs are planned from the color of the De la Guardia's cane to Richard Strickland's tie clip. Del Toro has an eye for detail that a lot of people assume is lacking in a genre deemed 'lesser' by certain areas of the film community.
Shades of Story
A friend of mine asked me about my next article, and when I told him it was about del Toro, his interest was piqued. He's not a horror fan usually because he feels like the 'horror' aspect overtakes the story in many instances. He does have one exception to his feelings on horror films though, and that is Guillermo del Toro. I asked him why he felt that way, and the response was simple: "With del Toro story is the most important thing, and he makes horror beautiful." Story is the most important thing in any Guillermo del Toro movie. Del Toro has the ability to make something as simple as a boy adjusting to his new environment just as enthralling as giant robots fighting monsters. It isn't the monsters or the ghosts or the demons you care about. It's the journey that a character, as well as every character that surrounds them, takes from the opening credits to the final frame.
Colorful Cronies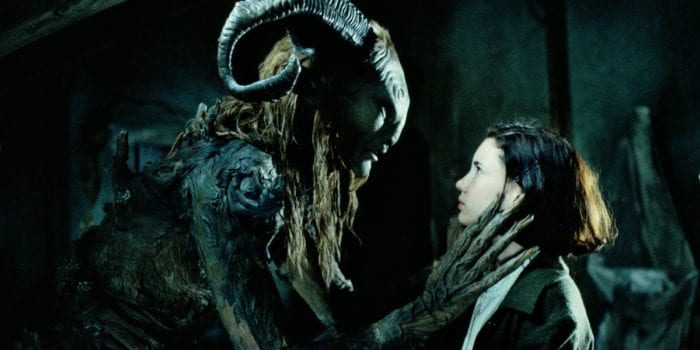 There are directors whose names can't be mentioned without thinking of the actors they frequently collaborate with. A few of them are Scorsese with De Niro, Tarantino with Uma Thurman, and Guy Ritchie with Jason Statham. Del Toro has two collaborators that come to mind that he has worked with on multiple projects. Doug Jones has played multiple characters over six del Toro films, starting with Mimic in 1997, and Ron Perlman has appeared in five films directed by del Toro since 1993's Cronos.
When he wrote Hellboy, del Toro had only one person in mind, and that was Perlman. He actually told multiple studios no when they agreed to make the movie without Perlman. With that "no," Perlman is as closely associated with Hellboy as Michael Keaton is with Batman or Hugh Jackman with Wolverine. Del Toro's working relationship with Doug Jones helped him win his Oscars in 2017 because if the Amphibian Man or 'The Asset' didn't work, the film wouldn't work. Jones is an actor that can bring a creature to life. Performing in one of those cumbersome suits, yet Jones was able to successfully portray the romantic lead in The Shape of Water.
The Colors of Cinema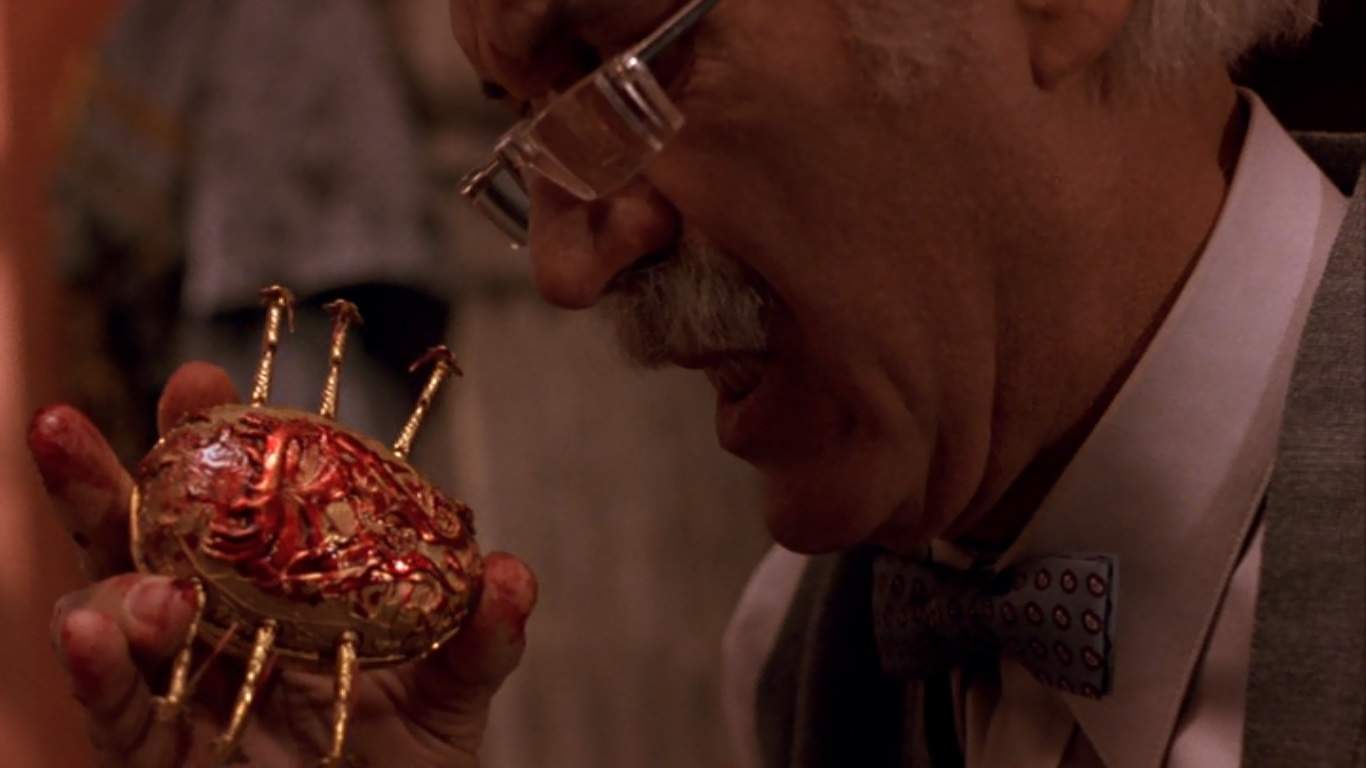 Colors in a film can seem trivial to the overall plot, but even that is a detail that del Toro doesn't take lightly. Take for instance the color red in Cronos. It's an interesting take on vampire lore, and the only time the color red is seen in the film is when blood is shown. It's a detail that is so subtle it is almost unnoticeable until pointed out, and then it becomes so obvious the viewer can't help but notice it in subsequent viewings. Another example that isn't typically noticed until it is pointed out is in The Shape of Water. Each color in the film is reflected on the Amphibian Man at some point in the film. Del Toro goes into more detail in the use of color in his films in an interview he did with Robert Rodriguez for The Director's Chair, a show on Rodriguez's El Rey Network.
Shades of Fatherhood
Jesus Gris, Dr. Casares, Whistler, and Trevor Broom are a few examples of the fathers and father figures that show up throughout del Toro's work. Sometimes they are biological such as the grandfather, Jesus Gris, in Cronos. Other times, they are merely surrogates or pseudo fathers, such as Dr. Casares in The Devil's Backbone. In both of these instances, the character is played by Federico Luppi, another frequent collaborator of del Toro's.
Del Toro has spoken often of the strong sense of family he grew up with. He has often spoken of his relationship with his father as a complex one, much like the ones in his films. Federico del Toro is supportive of his son, but he doesn't claim to fully understand where his inspiration comes from. Take Dr. Casares for example. He wants to help Carlos and the other boys in the orphanage but he doesn't know how. The doctor tries his best, but he can't help because he doesn't fully understand. Carlos is afraid to mention the ghost, but he continues to talk with the Dr. Casares in an attempt to learn.
Mixing the Colors of Cinema
Guillermo del Toro has been labeled a 'horror' director because of films like Mimic and Pan's Labyrinth, but he doesn't see himself as a horror director.  He likens his stories more to fables or fairytales than horror films. Crimson Peak in its essence isn't just a ghost story. Del Toro identifies it as a gothic romance. Themes are constantly blended through all of his work.
Pan's Labyrinth is an anti-fascist story that happens to have mythological creatures and monsters. Blade II is a comic book action adventure, with horror undertones, but your main character is Jared Nomak, not the titular character. In his comic book adaptations, he often sympathizes more with the villain, or supporting characters, than the hero of the story. Hellboy II: The Golden Army, is another supernatural adventure with the paranormal investigator from Hell, but it isn't always the main focus of the film. It seems to spend a lot more time focusing on the budding romance between Abe Sapien, played by Doug Jones, and Princess Nuala.
Guillermo del Toro may often be pushed into the corner of cinema that is filled by horror, but he refuses to stay there. He has moved from conventional genres and continues to surprise audiences with each addition to his filmography. Del Toro's vision of cinema transcends genre and just when he is labeled a 'horror' director he directs a film like Pacific Rim. His career isn't about the type of movies he makes, but the stories he tells, and his next project is sure to be as enthralling as his last.