Grimmfest, Manchester's International Festival of Fantastic Film, is delighted to announce the full feature film line-up for 2022. The festival will be returning to the regular venue, The Odeon Great Northern in Manchester from 6 to 9 October for four high-impact, fear-filled days of the very best in genre cinema.
Thursday 6 October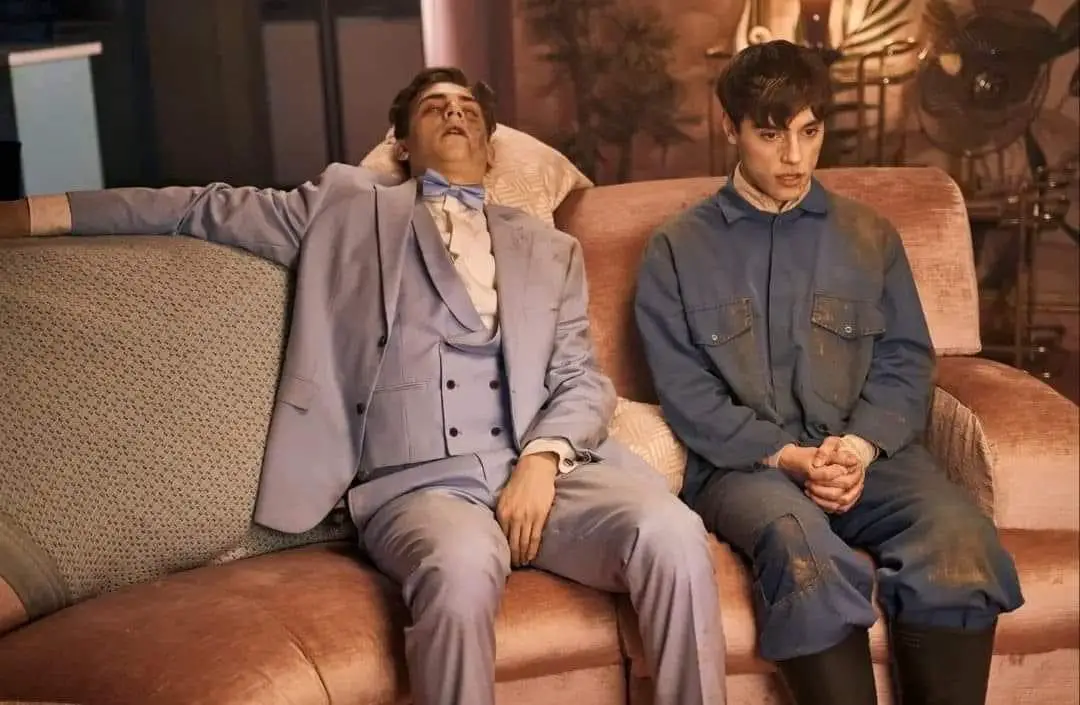 The Loneliest Boy In The World (Martin Owen, UK) is about an unstable and otherworldly Mother's boy seeking a replacement family in the local cemetery, in this darkly comic and delightfully quirky "fairy tale with Zombies." Exclusive UK screening.
The Passenger (Fernando González Gómez and Raúl Cerezo, Spain), is a rideshare road movie with a shapeshifting alien parasite on board. UK premiere.
Friday 7 October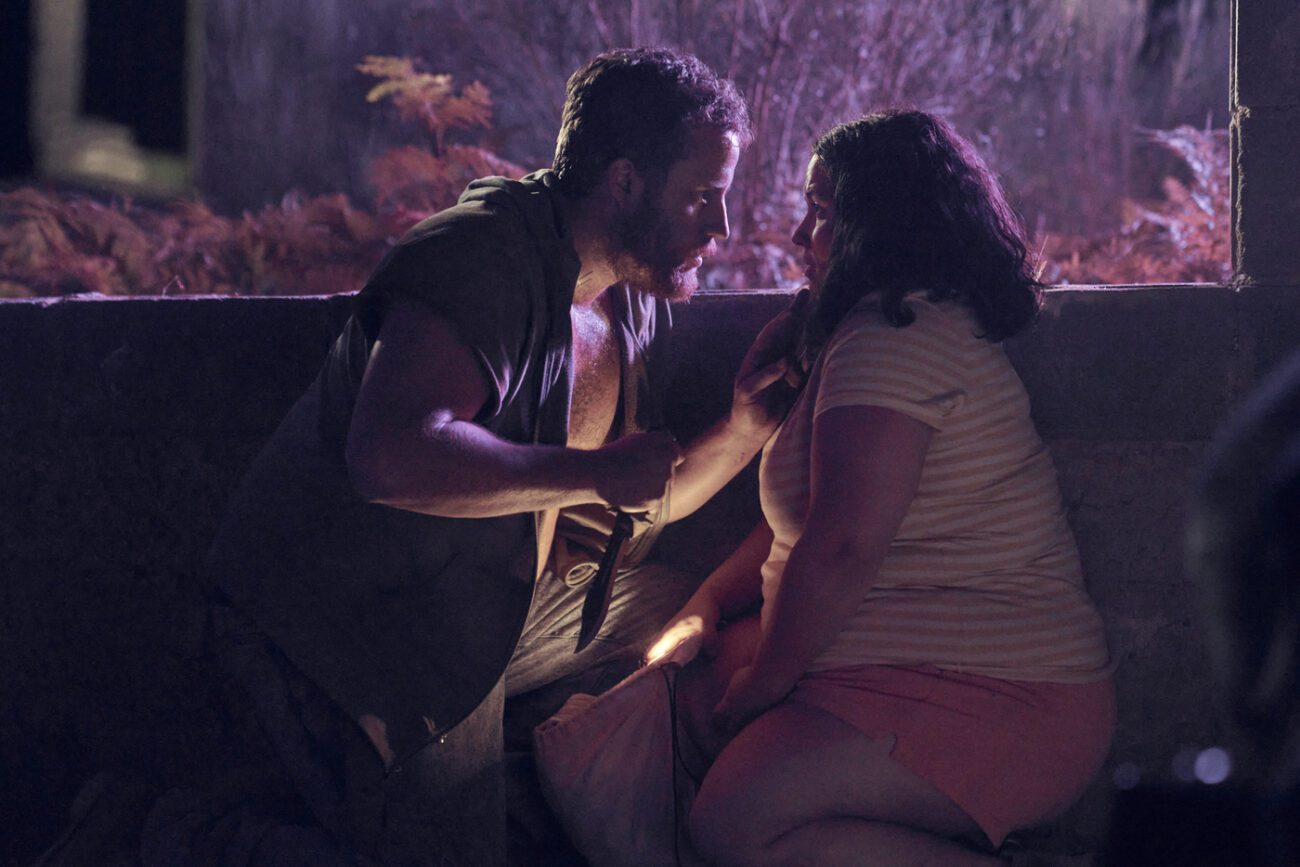 Piggy (Carlota Pereda, Spain), a complex exploration of female body image and self-loathing, moral complicity, retribution, and redemption. Jeremy liked this one a lot when it played at FrightFest. Northern Premiere.
Megalomaniac (Karim Ouelhaj, Belgium). "A sulphurous study of the legacy of abuse, and of the iniquities of a monstrous, murderous father upon his damaged children, this is a film that pulls no punches and refuses to let you look away." Sean had a lot to say about it when it played at Fantasia. UK Premiere.
Pussycake (Pablo Parés, Argentina). An all-girl rock band agrees to an extra gig, only to find themselves facing off against pan-dimensional alien brain parasites and a whole town full of ravening zombies, in this pyrotechnic splatterfest. Brendan was "beyond happy it lived up to the hype" when the film played at FrightFest. Northern Premiere.
Final Cut (Michel Hazanavicius, France), a riotously funny re-imagining of micro-budget classic One Cut Of The Dead is a hilarious take on the complexities of the filmmaking process. Regional Premiere.
House Of Darkness (Neil LaBute, USA), a sly modern spin on a Gothic genre classic, as a casual pick-up turns increasingly strange and sinister. UK Premiere.
Candy Land (John Swab, USA), is "a psycho slasher that asks us to reevaluate the concepts of what denotes good and evil through a surprising barrage of sex and violence" according to Sean's FrightFest review. Northern Premiere.
Holy Shit! (Lukas Rinker, Germany). Claustrophobic tension and scatological humour combine to stunning effect when an ambitious architect wakes up to discover he is trapped inside a filthy porta-toilet. Northern Premiere.
Saturday 8 October
Moon Garden (Ryan Stevens Harris, USA), an astonishing steampunk gothic fairy tale in which a young girl, struggling to awake from a coma, navigates the nightmare-freighted world of her own subconscious. International Premiere.
The Goldsmith (Vincenzo Ricchiuto, Italy), a cruel and clockwork-precise study of revenge in which a trio of desperate criminals chooses the wrong home to invade and find themselves caught in a fiendish trap. International Premiere.
Night Sky (Jacob Gentry, USA), is a genre-savvy splicing of Desert Noir, freewheeling '70s road movie, and a paranoid Science Fiction conspiracy thriller starring some familiar faces. Northern Premiere.
The Price We Pay (Ryûhei Kitamura, USA) involves heist men versus illegal organ trafficker and an implacable seven-foot henchwoman pushing the carnage way past eleven. This is the Grimmfest title I'm most looking forward to. Northern Premiere.
Cult Hero (Jesse Thomas Cook, Canada) takes aim at Reality TV, True Crime Machismo, New Age cultism, and the contemporary internet hate figure of the "Karen," in the gleefully cartoonish satire of self-actualisation, and self-delusion. Sean had a great time with it when it premiered at Fantasia. European Premiere.
Malibu Horror Story (Scott Slone, USA), a machine-tooled old-school thrill ride, packed with brutally effective jump scares and dark, twisted wit. Brendan considered it one of the best films he saw at Panic Fest 2022. International Premiere
Sunday 9 October
The Harbinger (Andy Mitton, Canada) in which the recent pandemic paranoia is recast as a battle for existence itself when a frightened young woman is infected by an inescapable waking nightmare and finds herself stalked by a predatory dream demon. JP was happy to have taken a chance on it when it played FrightFest. Northern Premiere.
Feed Me (Adam Leader and Richard Oakes, UK), a study of suicidal depression, cannibalism, and emotional alienation, which dances deftly between farce and ferocity. Sounds like a black comedy to me! UK Premiere.
Vesper (Kristina Buozyte and Bruno Samper, Belgium/France), a sci-fi eco-fable in which a teenage girl strives to protect her invalid father from a callous ruling class, and the mercenary instincts of his brother, as she works on an experiment that might just save humanity. Sean loved the cinematography and world-building when it played at Fantasia. UK Premiere.
Do Not Disturb (John Ainslie, USA). A honeymooning couple chooses the wrong way to consolidate their marital union, as a mind-expanding experiment with unfamiliar psychotropic drugs unleashes monstrous appetites and mental and moral meltdown. I found this one especially powerful when it played at FrightFest. Northern Premiere.
Dark Nature (Berkley Brady, Canada), an unsettling parable of the rocky road to recovery in which a group of women on a therapeutic "outward bound" trip to the mountains must confront their deepest traumas given monstrous physical form. Sean enjoyed the characters particularly when the film played at Fantasia. International Premiere.
The Lake (Lee Thongkham, Thailand). A massive creature feature extravaganza that combines awesome physical effects work with state-of-the-art VFX to pit the inhabitants of a small town against a threat of huge proportions. UK premiere.
As well as all of those fabulous features, there will be a conversation with AJ Bowen on that Sunday evening and two short film showcases during the weekend too.
Grimmfest 2022 full festival passes are available now, from the festival's website.