Neve Campbell announced today, "Sadly I won't be making the next Scream film." The actress who plays Sidney Prescott, the long-time heroine of the Scream franchise, said in a statement today,
As a woman, I have had to work extremely hard in my career to establish my value, especially when it comes to Scream […] I felt the offer that was presented to me did not equate to the value I have brought to the franchise.
Certainly, Campbell has a point, especially after the success of this year's reboot ushered in $140M worldwide, largely thanks to her, Courtney Cox, and David Arquette's legacy characters. It wasn't a tough decision for Paramount Pictures to opt for a sequel in the light of the film's instant success.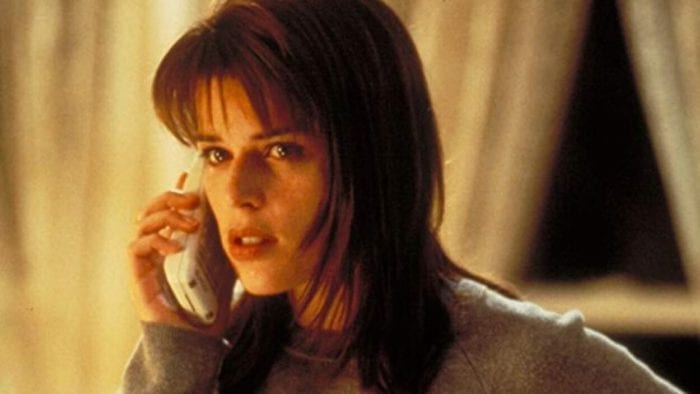 In contrast, Scream 6's cast announcements have confirmed the return of Courtney Cox, Hayden Panettiere, and the surviving cast of the most recent installment. It seems almost assured that a part for Campbell has been written and will be sorely missed. However, given that directors Matt Bettinelli-Olpin and Tyler Gillett (collectively known as Radio Silence) have outlined the series leaving Woodsboro, this could be a good moment to take the series in another direction and build up a return for Campbell later.
Scream 6, due to open in theaters on March 31, 2023, will chronicle Jenna Ortega, Melissa Barrera, Jasmin Savoy Brown, and Mason Gooding's characters looking for a fresh start. Though it stings, perhaps it's time for Scream fans to do the same. Campbell added,
It's been a very difficult decision to move on. To all my Scream fans, I love you. You've always been so incredibly supportive to me. I'm forever grateful to you and to what this franchise has given me over the past 25 years.
Fans of Neve Campbell can currently see the actress in Netflix's The Lincoln Lawyer. It was also recently reported Campbell would be joining Stephanie Beatriz, Anthony Mackie, Will Arnett, and Thomas Hayden Church for Peacock's post-apocalyptic video game racing-actioner Twisted Metal.