Scream fans have another installment of Ghostface adventures to look forward to. Spyglass Media and Paramount recently announced that Scream's new generation will return including Melissa Barrera ("Sam,") Jasmin Savoy Brown ("Mindy,") Mason Gooding ("Chad,"), and Jenna Ortega ("Tara"). As for original cast members, only Courtney Cox is confirmed so far for part 6. There's still no information on whether Never Campbell will reprise her role as Sidney Prescott.
Scream 6 revolves around the four survivors of the Ghostface murders after they leave Woodsboro and try to go on with their lives.
Directed by Radio Silence (Matt Bettinelli-Olpin and Tyler Gillett), James Vanderbilt and Guy Busick will write the screenplay. Vanderbilt also serves as producer along with Paul Neinstein and William Sherek of Project X Entertainment. Franchise creator Kevin Williamson serves as an executive producer along with Chad Villella of Radio Silence, Spyglass' Gary Barber and Peter Oillataguerre, Ron Lynch, Cathy Konrad, and Marianne Maddalen.
Scream's (2022) success at the box office earlier this year earned the film a sequel. Scream (2022) cast included Kyle Gallner, Mikey Madison, Dylan Minnette, Jack Quaid, Marley Shelton, and Sonia Ammar. Original franchise members Courteney Cox, David Arquette, and Neve Campbell also returned. According to Movieweb, the last film was a sequel/"soft reboot" which introduced a new generation of characters.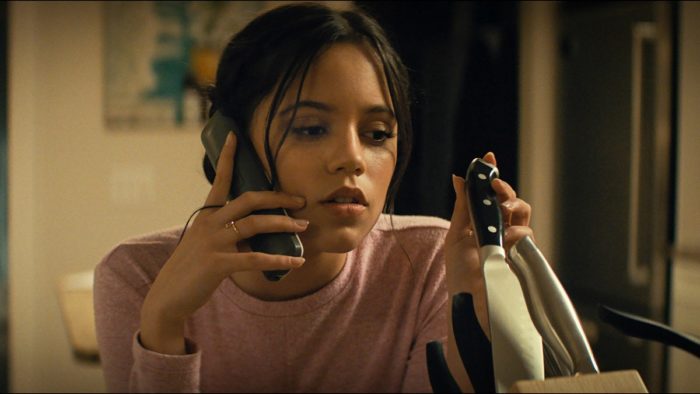 Movieweb reports that the franchise is known for taking risks with legacy characters (spoiler alert: Dewey in Scream 5). There's a theory that that trend may continue since the series seems to be setting up a new generation of characters. It's speculated that we will eventually see the demise of the remaining legacy characters, Gail Weathers (Cox) and final girl Sidney Prescott (Never Campbell).
Movieweb quotes Scream 6 co-director Tyler Gillett, recently telling Empire "This movie has to be willing to risk it all in order to subvert all of those expectations. And we're so far down the rabbit hole of Scream movies, that it's all up for grabs at this point."
Scream (2022) is currently available on Digital, 4k, Ultra HD, and Blu-ray and is currently streaming on Paramount+.
Scream 6 is currently set for release on March 31st, 2023.