If you weren't already blown away by the first wave of programming, the 2022 Chattanooga Film Festival's second wave of films may push you over the edge. Seeing some of the movies I've been anticipating showing up on the list led me to a quick woohoo and perhaps a few subtle glances when I said out loud, "Nice, they have Pussycake." Not only does the second wave of programming offer an additional nineteen films on top of the nineteen they've previously announced, but the addition of six short film blocks and five new events caps off the festival's already extensive bill.  
The first film that stood out to me was Nikias Chryssos A Pure Place, a film that was among my favorites during Grimmfest's Easter Weekend. A Yorgos Lanthimos stylized film that compares the current work culture and cult practices that I called "an immersive, if not uniquely disturbing, experience" filled with "decadently elegant and captivatingly beautiful" images. 
Next, there were movies I had been waiting for, like the aforementioned Pussycake, about an all-girl rock band that draw the attention of an otherworldly being during an otherwise empty performance. This one has been on my radar for a bit, and I'm incredibly excited to see it. That can also be said about sci-fi whodunnit Cryo. I wrote up the trailer for Barrett Burgin's indie film with high hopes that it will tread between the Among Us lines, as people waking up from cryo sleep are being stalked in killed. Cryo could deliver a killer experience with all the chills intact. Finally, any film that shares its name with a location with Gravity Falls is something I'm going to be drawn to. Mystery Spot has me on name alone, but the idea sounds horrifying. Two people staying in a motel are lured to a rundown roadside attraction with metaphysical properties. Alix Turner wrote, "this one is all about a creepy, cryptic atmosphere, in a Twilight Zone kind of way," when it came to FrightFest last year, and I've been hoping to catch the film since. 
Some horror movies I'm just hearing about for the first time. The supernatural film The Unsettling, about an awkward dinner party with estranged friends, triggers an immediate resemblance to Karyn Kusama's The Invitation. The twist is that one of the guests is being terrorized by a powerful entity possessing the house. There's also Valentín Javier Diment's erotic thriller The Attachment Diaries, which chronicles two women on a crusade of revenge fueled by shifting passions and haunting secrets.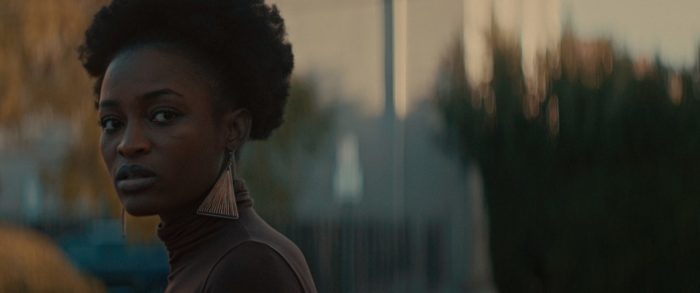 Chattanooga Film Festival is also known for holding secret screenings. Last year, I caught Coming Home in the Dark during one of three secret films playing, and it turned out to be one of my absolute favorites of the year. The festival says that by design, there's only one secret screening this year and that "this Secret Screening will allow CFF 2022 VIP Badgeholders to be some of the first to experience one of the year's sure-fire home runs for genre film fans. So steeped in mystery and majesty is this year's secret screening that the festival has begun releasing a series of codes and clues surrounding the screening. Film fans can email their guesses to secrets@chattfilmfest.org. The first lucky fan to guess the screening will win a badge to attend CFF 2023." Happy hunting festival-goers. 
Chattanooga Film Festival's second wave of films also announces the festival's opening and closing night features. These are features that shouldn't be missed and issue a tone for the festival akin to building the perfect playlist. This year's festival will kick off with the world premiere of Eric Pennycoff's sophomore feature, The Leech, a comedy-horror film about a devout priest who, in the spirit of Christmas, lets a struggling couple stay with him over the holiday. The kind act quickly sours and becomes the ultimate test of the priest's faith—the movie stars After Midnight's Jeremy Gardner and Taylor Zaudtke. Graham Skipper (Dementia Part II) is also among the cast and was mentioned previously in the first wave announcement to be hosting a deep dive into the Godzilla franchise. Skipper, Gardner, and Pennycoff will also be holding a special presentation of the movie with other cast and crew members as they record an audio commentary for the film live. 
Closing the festival, the world premiere of Greg Swinson and Ryan Thiessen's Night Shift looks like it will surely keep us up at night. A newly hired janitor is targeted by masked intruders trying to break in during her first night on the job. Billed as "lean and mean," Chattanooga Film Festival says the film will leave attendees "with their blood pumping and eyeballs ready for whatever the talented duo of directors makes next."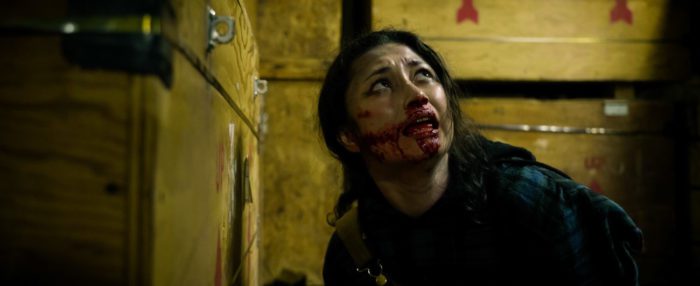 As I stated the first time around, Chattanooga Film Festival 2022 isn't all about horror, and rounding out the festival's world premieres, badge holders will be able to check out the debut film from Alana Purcell. True Believer is a dramedy that "won the hearts of the festival's programming team" and looks to win yours over as well, as siblings discover family secrets in a desert cabin.  
Other films include the North American premiere of Wolka, about a newly paroled woman on the hunt for a woman named Dorota. Model Olympia presents an intriguing premise, as a mother designs an unconventional plan to curb her son's disturbing obsessions. Animated Sci-fi film Zeria is about the last man on Earth hoping to meet his grandson, the first boy born on Mars. Experimental people watching docu-film Self Portrait takes surveillance camera footage and molds it into a portrait of humanity. Russian arthouse dramedy Second Sun documents life in a small village located on a forgotten stretch of Silk Road. Chilean LGBTQ+ comedy Phantom Project sees a young actor using his talents as a simulated patient at a medical school's bizarre therapy sessions. South Korean drama Mother Midnight has haunting potential as a young woman accepts the aid of a shaman to deal with the many problems in her life. Giving Birth to a Butterfly, an entry in last year's Fantasia Festival, sees a relationship blossom between a woman and her son's pregnant girlfriend as they track down the perpetrators in Theodore Schaefer's surreal drama. And Prison City Film Festival award-winner Bryan Connolly attempts to make a loud Hollywood movie by presenting an absurdist satire on the film industry in Make Popular Movies. 
No matter what you're looking for, there's something for everyone at this year's festival, and as I previously stated, this is only half of the lineup. If you only have a few minutes, there are nearly 75 short films on tap within the six shorts blocks. Some of the most creative indie filmmaking is being done in short films these days, especially in the horror genre. Some of these shorts, like Chris McInroy's Guts and Anthony Cousins Every Time We Meet for Ice Cream Your Whole F*cking Face Explodes, have been discussed at length within the horror scene.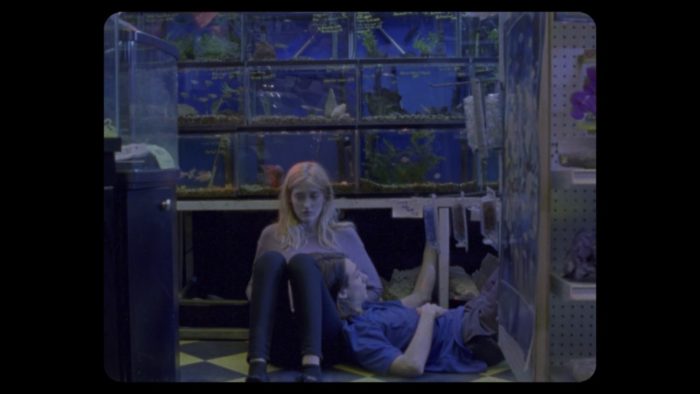 There are also many new events in Chattanooga Film Festival's second wave announcement, including the aforementioned live commentary track for The Leech. Additionally, badge holders will be able to join a watch party for the double feature showing of Jay Burleson's The Third Saturday in October Part V and The Third Saturday in October Part I. Yes, that is the order they're playing in, and Chattanooga Film Festival assures us this is the order in which you want to experience them. Throughout the watch party, you'll receive live dispatches and updates from the cast and crew's private screening, and to be honest, this pair of slasher throwbacks looks unmissable. 
Actor-director Shane Brady, who's presenting his film Breathing Happy at the festival, will present "A Magical Ass Evening with Shane Brady," where The Endless and Doctor Sleep star will put his unbelievable magic skills on display. Sonic the Hedgehog director Josh Miller and Beyond the Gates writer Stephan Scarlata invite you to participate in a special live episode of their acclaimed podcast, The Best Films Never Made, as they discuss movies that studios scrapped during development. And finally, Monster Squad stars Andre Gower and Ryan Lambert will serve as hosts for two of this year's shorts blocks and lead Q&A sessions with this year's attending filmmakers. 
I was already excessively excited for this year's lineup, and Chattanooga Film Festival's second wave has only intensified that. If you're on the fence about attending, know that I strongly recommend this film festival to everyone. I've been taking in virtual festivals in the background for a couple of years now, which have never failed to produce films that make my yearly top ten lists, and I can't imagine this year will be much different. VIP Badges are on sale now, and the festival runs from June 23rd through June 28th. Attendees with badges will have access to all films and events. Individual tickets to movies will be available closer to the start of the festival. 
UPDATE JUNE 19, 2022:
Chattanooga Film Festival 2022 will also be presenting two additional films not present in the initial press release, now making Forty films total that will screen during the festival. The festival has also announced one additional event as well.
The first newly listed feature, Jamie Hooper's The Creeping, is a horror film about a young woman concerned for her ailing grandmother who decides to move back home. She soon discovers the place contains an evil presence, cursed by a dark secret. The other is a special screening of the 1968 surrealist horror film The Snake Girl and the Silver-Haired Witch. Adapted from Kazuo Umezu's manga, this special effects-rich tale of two rival, shape-shifting sisters who team up to fight an evil creature is a bonkers blast of stimulating visuals that, according to the press release, is a "theremin-fueled gothic nightmare that's easily the most traumatizing movie ever aimed at a kids audience."
And finally, the latest event announced is a tribute to USA Up All Night's Rhonda Shear. CFF Salutes Up All Night and Rhonda Shear honors the host of the genre cinema program that aired for nine years, from 1989 to 1998, every Friday and Saturday night. After Elvira's Movie Macabre went off the air in 1986, and Joe Bob Briggs was just beginning his rise to fandom as a guest host on premium cable's Drive-In Theater, Shear and co-host Gilbert Gottfried were introducing strange cult films and horror features on USA Network.
In the twenty-four years since Up All Night went off the air, Shear has become a best-selling author, an entrepreneur of intimate products that favor inclusive body types, and has been applauded for her charity work with the American Cancer Society. She's had appearances in films and television, including Spaceballs, Full House, Cheers, Wrestlemania X, and Married… With Children. Join Chattanooga Film Festival in honoring this one-of-a-kind badass of cinematic marvels.