Nothing stops the Chattanooga Film Festival. Annually showcased in "Dread Central's Best Horror Festivals in the World" since 2019 and lauded as one of the "Bloody Best Genre Fests in the World" by MovieMaker Magazine, Southern Living Magazine's "Southern Sundance" is back for its ninth consecutive year. Where the last two years threatened to shut the festival down, CFF pioneered the transition to a virtual format, and many festivals have since followed the adaptation. Chattanooga Film Festival 2022 will remain virtual this June, allowing more festival fans to attend and see some great films from this renowned festival.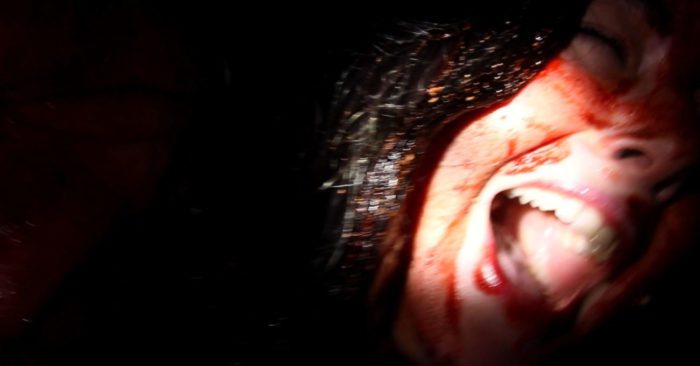 Executive director and lead programmer Chris Dortch II says about this year's festival, "The world hasn't quite ended yet, and with the summer heat about to sneak up on us, we wanted to bring another virtual edition made up of the most magical cinema from across the globe, lovingly curated and assembled. We're incredibly proud of this year's lineup and know that genre film fans will love the world premiere films, the bangers from the current festival circuit, a few things that we bet have flown underneath their radar, and some bonkers deep cuts." 
Today's announcement contains only the first half of the Chattanooga Film Festival 2022 bill, and it's as big as it's ever been. An astonishing nineteen features make up the tip of this iceberg and feature a few of Horror Obsessive's festival favorites. If the raving lunatics who've written reviews for Dawn Breaks Behind the Eyes, Honeycomb, or Landlocked managed to catch your attention, CFF will give you a new opportunity to see these amazing films. Another unmissable highlight is Aristotelis Maragkos' Timekeepers of Eternity. This surreal retelling of the Stephen King miniseries The Langoliers is reimagined through a painstaking process that utilizes black and white stills captured from the film, individually used to reanimate the movie frame by frame. It's a fantastic fan-made cut that surpasses the original Tom Holland (Child's Play) version in about every way with its creativity, adding tension with animated tears and crumples in the photos.  
Beyond being able to tell you personally about those films, I'm excited to say I have no idea what else to expect. As a super-fan of found footage films, I'm very excited for Robbie Banfitch's The Outwaters. The film pits four travelers in the heart of the Mojave Desert, where they encounter a terrifying phenomenon. Dread Central's Mary Beth McAndrews called the film "beautiful, disgusting, and wholly unpredictable" when the film played at last month's Unnamed Footage Festival. I've also heard great things about Bill Posley's Don't Breathe-inspired gang initiation nightmare Bitch Ass. The home invasion movie features Tony Todd and may offer a fun double feature when paired with Niall Owens Gateway, about a group of criminals taking refuge in an abandoned house only to find something in it is trying to eliminate them. 
I'm also looking forward to Jay Burleson's two horror-comedy features, The Third Saturday in October Part I and The Third Saturday in October Part V. Stealing a gimmick from the Thankskilling films (of which there is no part II) and Dude Bro Party Massacre III (of which there are no parts I or II), this double feature acts as love letters to '70s slasher horror and the '80s sequels they spawned that never quite lived up to the original. What's worth noting in the films is the presence of writer/director Onur Tukel and former The Walking Dead star Lew Temple in, at the very least, Part I.
Chattanooga Film Festival 2022 and Rustic Films, the production company founded by producer David Lawson Jr. and directors Justin Benson and Aaron Moorhead, are thrilled to partner together to bring festival-goers a pair of unique features. In Elise Finnerty's The Ones You Didn't Burn, siblings unearth a dark force when they attempt to sell the land they inherit when their father passes. And in the World Premiere of Shane Brady's Breathing Happy, an addict's inner demons tempt him to relapse as he reaches his first year of sobriety.  
Surrealist films are taking center stage this year at Chattanooga Film Festival 2022, with Joseph Cornelison's fantasy-horror about bloody dreams and mind-altering elixirs, Wulver's Stane, Justin Amit Tomchuk's animated science-fiction film, Interface, about a non-aging man and the shapeshifting creature trying to uncover his past, and Marat Sarulu's 1000 Dreams, which takes a famous Chinese fairytale about a painter who disappears into his painting and applies it to a modern-day fiction writer.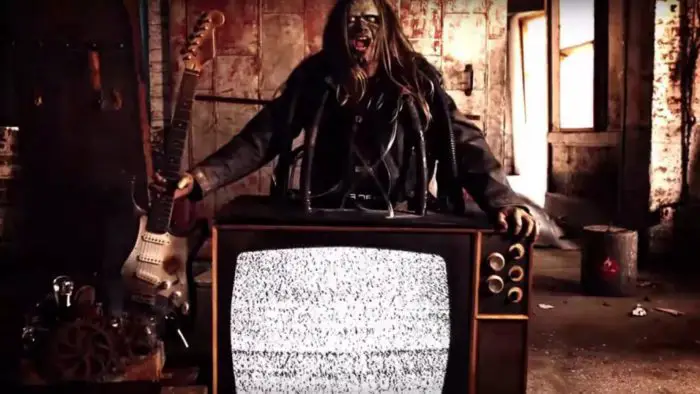 Documentary enthusiasts have a few engrossing topics to choose from, starting with Mike Schiff's The History of Metal and Horror. Hosted by horror icon Michael Berryman (The Hills Have Eyes), the film explores how the genres have merged throughout the years. Discussions with metal artists such as Rob Zombie and Alice Cooper detail how their acts were influenced by movies, while horror heroes such as Kane Hodder and Tom Savini discuss metal's effect on their genre. If metal's not quite your jam, another option is the profile of legendary comic book creator Mike Mignola. Mike Mignola: Drawing Monsters details the creation and vast universe of Mignola's signature creation, Hellboy, and features interviews and clips with Guillermo del Toro, Doug Jones, and Neil Gaiman. And finally, Ryan Maxey offers One Road to Quatersize, a look at the diverse nomadic community that resides in the Arizona desert during the winter. 
If you couldn't tell, not everything at the festival is intrinsically horror-related. Chattanooga Film Festival 2022, as in previous years, contains a diverse group of genres, from subversive LGBTQ+ comedy Chicken House to the screening of the 1981 gonzo action epic Thrilling Bloody Sword. The latter is described in the press release as: "If He-Man and the Masters of the Universe dropped acid with the Shaw Brothers while knocking out a martial arts horror-fantasy movie.
Beyond the films, Chattanooga Film Festival 2022 will also feature a plethora of online events for festival-goers to participate in. Rustic Films' David Lawson Jr. will be heading up the annual screenplay competition (accepting submissions now through June 12th). Horror actor and filmmaker Graham Skipper (Dementia Part II, Bliss, VFW) dives deep into the origins and lore of one of his greatest passions: the Godzilla franchise. Skipper recently authored Godzilla: The Ultimate Illustrated Guide for Toho Studios, and the book will be out this September. Fans of The History of Metal and Horror will be treated to a show by death metal band Frozen Soul at the official Chattanooga Film Festival 2022 Virtual Afterparty. And finally, the return of Clay McCleod Chapman's live storytelling shocker, The Pumpkin Pie Show, an immersive fan-favorite inspired by an actual account of witchcraft and true crime. 
I'm pumped to be attending Chattanooga Film Festival 2022 and bring coverage to Horror Obsessive and its readers. I've been taking in the virtual festivals in the background for a couple of years now, which have never failed to produce films that make my top ten lists, and, even with only half the titles listed, I can't imagine this year will be much different. VIP Badges are on sale now, and the festival runs from June 23rd through June 28th. Attendees with badges will have access to all films and events. Individual tickets to movies will be available closer to the start of the festival.