It's been nearly thirty years since Meryl Streep and David Strathairn boarded a raft with their young son, Jurassic Park's Joseph Mazzello, on Curtis Hanson's The River Wild. Boasting non-stop suspense, the film was more than just a ride down a lazy river, incurring nature's wrath and adding a duo of criminals, Kevin Bacon and John C. Reilly, into the mix. Streep would be nominated for Golden Globe and SAG awards for her performances in the thriller, and Bacon earned his first Golden Globe nomination.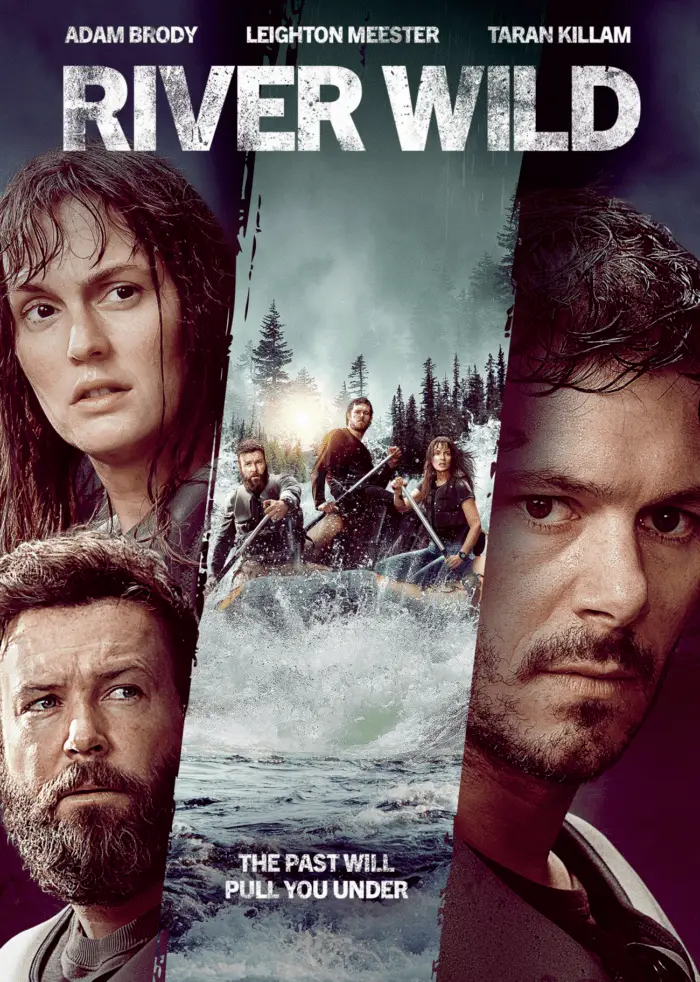 The River Wild also became a summertime vacation favorite for my family, my sisters and mother watching it on repeat in 1995 when the VHS came out. When the news broke this week that a River Wild remake was imminently on the horizon, I may have transgressed into a giddy state of old summer memories, excited to see Leighton Meester (The Weekend Away), Adam Brody (Ready or Not), and Taran Killam (Killing Gunther) have a crack at this human vs. human against nature story. 
This time around, it won't be a husband and wife getting into a raft with their son, and instead, Meester and Killam will be playing a pair of distrusting siblings paddling against the rapids with a large group that includes Brody's character, a childhood friend who turns out to be more dangerous than he presents himself. Mike Nguyen Le (Patient Zero, Dark Summer) penned the script with director Ben Ketai (30 Days of Night: Dark Days) that takes the already dark storyline of the 1994 film and makes it feel much more harrowing.
The River Wild remake trailer has the same tone as other recent remakes, Wrong Turn and The Mosquito Coast, where you can tell the writing is heavily pushing a more tense and dramatic storyline, littering the naturally warm and vibrant hues of nature with a darker, colder overtone in the cinematography to fit the dread-centric portions of the rest of the party's plight. If the film emerges and matches the atmosphere of the River Wild trailer, we could be looking at one scary raft-invasion thriller.  
River Wild will be available to own on Blu-Ray and Digital on August 1.