The Haunted PS1 community returns for the holidays with the Madvent Calendar 2021, a treasure trove of spooky Christmas-themed games. Each day until December 25th, a new game will unlock through the Madvent Calendar launcher, which can be downloaded for free on the HPS1 itch.io page. The 2020 Madvent Calendar is also available if you missed out on it last year!
For several years now, the HPS1 community has brought like-minded indie developers with a love of retro, lo-fi horror together to create collaborative projects like C.H.A.I.N, or the Chronological Haunted Anomalous Interconnected Narrative—a virtual game of telephone where each developer carries on the narrative from the previous one, creating a unique gameplay experience. A great aspect of these titles is that they can run on most computers, so you don't need an expensive setup to play, making them very approachable.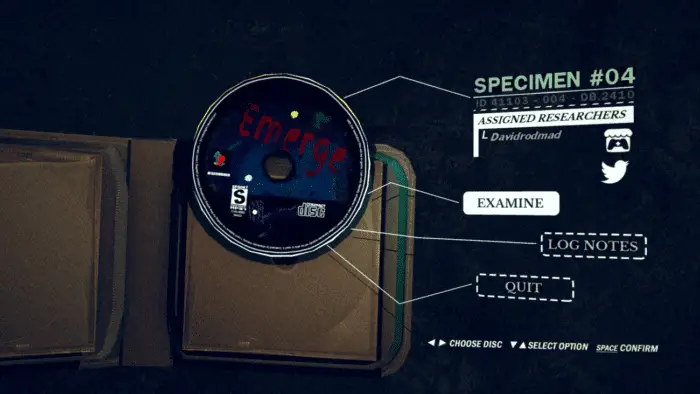 The yearly Demo Disc is a compilation of games from the community to evoke the feeling of the '90s era of gaming. Each project is paired with an interesting game launcher. For C.H.A.I.N, it's presented as a literal zip case of CDs. For the 2021 Demo Disc, it's a low-poly showroom to explore, complete with a giant Skully head—Skully being the heterochromatic pink skeleton mascot of the community, created by Sauna 2000 developer, Amos Sorri. Applications for the 2022 Demo Disc have just begun!
After Halloween, the horror scene dies down a bit, at least until January (a month known for film studios dumping horror into theatres), so the Madvent Calendar gives those of us missing the scares an extra treat. For clues as to upcoming days, developers on Twitter have Christmas trees and dates in their display names. Check the Haunted PS1 Twitter and you might just spot them!
Each game has a list of content warnings when viewed in the launcher. As of this writing, some parts of the launcher have bugs, so be on the lookout for patches and updates.