Highly anticipated (by me at least!), the sequel to the first Haunted PS1 Demo Disc has released on itch.io. What is the HPS1 Demo Disc? It's a collection of 25 indie horror game demos made by creators with a love for classic Playstation 1 horror games. Presented in one cohesive package with a wonderfully macabre game launcher, it's a great way to discover both indie developers and their games.
Started in 2020, the Haunted PS1 community has grown enormously and founded several projects, including the first demo disc, the EEK3 Virtual Show floor (a parody of the E3 convention), C.H.A.I.N, a series of 20 interconnected games, and the Madvent calendar, a Christmas horror-themed collection. All are available for free on the Haunted PS1 Itch.io page.
The 2021 Demo Disc Includes the following titles:
[ECHOSTASIS] by Enigma
[UTOPIA] AWAITS
Agony of a Dying MMO by Salem Hughes
In twelve hours, a once-popular MMO will permanently go offline. These are its final moments.
An Outcry by Quinn K.
An exploration of life in a doomed country under the wings of a vague menace.
Apolysis by From Dusk Till Dawn
Explore the broken husk. Shed your flesh. Be born anew.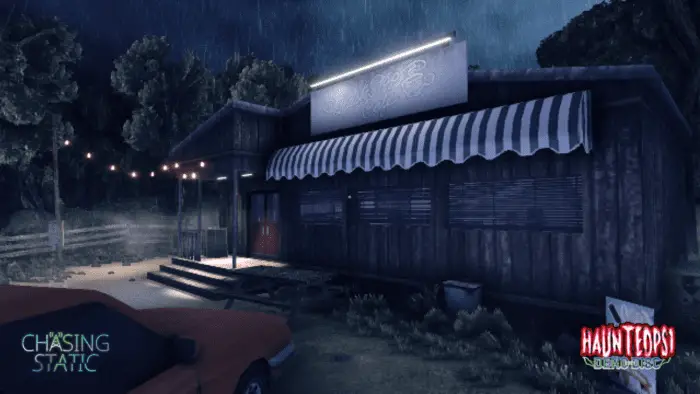 Chasing Static by Headware Games
Chasing Static is a first-person psychological horror short story. Uncover the forgotten remains of a government cover-up where a mysterious phenomenon caused time to stand still.
Fiend's Isle by Ian Williams (iwilliams)
Fiend's Isle is an action RPG roguelike inspired by first-person games of the mid-'90s. Explore a procedurally generated dungeon, collect loot, and fight skeletons!
Ghastly Goodies by Cyreides
It's Halloween, and that means candy! Play as Pete or Sarah, and try to avoid the tricks as you gather some treats!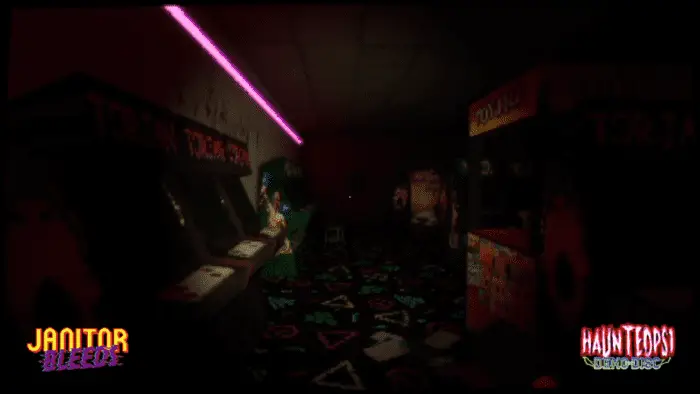 JANITOR BLEEDS by Korpus
Enter an abandoned amusement arcade. When the events of a cursed arcade game start bleeding into the real world, will you keep playing? Also check out Korpus: Buried over the Black Soil, which I've talked about here.
Lorn's Lure by Rubeki
An android is led through a vast structure by a glitch in his visual system. Lorn's Lure is an atmospheric narrative first-person platformer with novel climbing mechanics and modernized retro 3D graphics.
Loveland by DevHour Games
Take on the role of "The Detective" as you delve into a world of murder, kidnapping, and other atrocities, all at the behest of Frogs 🐸
Mummy Sandbox by z_bill
Become the mummy you always wanted to be…Rebuild your body as you dig thru forgotten sandboxes. Puzzles and voxels await in this bizarro Minecraft meets Point & Click Adventure!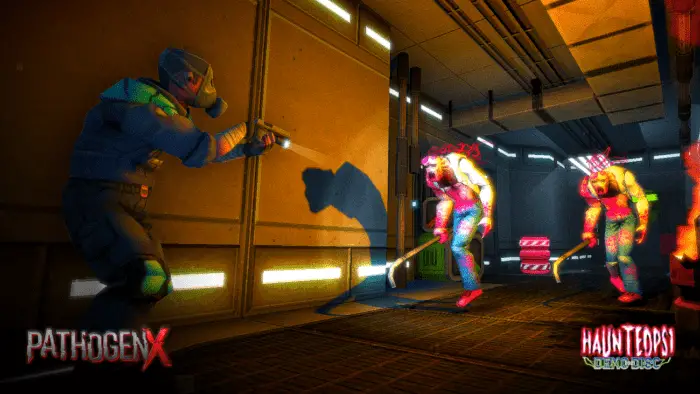 Pathogen-X by sodaraptor
Infiltrate an underground lab and retrieve the vaccine to a virus turning people into violent mutants in this action-based survival horror shooter.
Peeb Adventures by Johnny
Peeb goes on a comedic adventure to escape the back-code of his game after being banished by a mysterious entity…Will he succeed?
Protagoras Bleeds by Bryce Bucher
Driving down a lonely Colorado road in the dead of night, blood begins to drip from your car's AC as if it were a gaping wound. Luckily, there is a motel nearby.
Risu by Ryan Trawick
Risu is a story-driven, survival horror adventure game. Risu Ishikawa must traverse, solve, and survive a hellish architectural-maze of endless personal nightmares.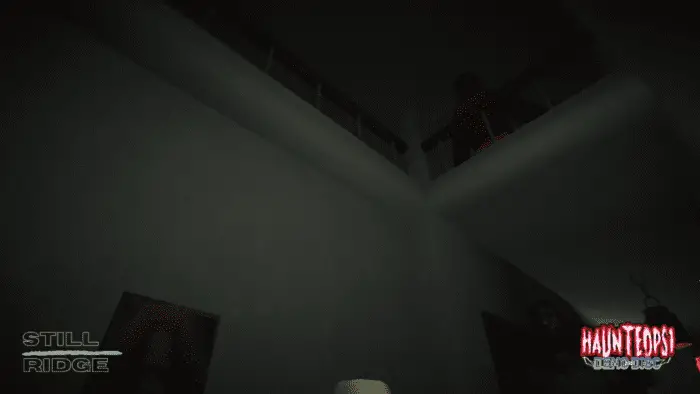 Still Ridge by Justen "Jaybee" Brown
An astral traveler navigates the dreams and nightmares of the citizens of Still Ridge, a West Virginia mountain town with a sinister history.
That Which Gave Chase by Aslak Karlsen Hauglid
With a storm on the horizon, a sled dog musher is hired to transport a strange scientist into the mountains.
The Chameleon by Antonio Freyre
A tense exploration game with stealth super-powers, set in the '70s.
The Drowning Machine by Aidan Cushing
Before my best friend's passing, we began working on a game together. These excerpts are all I have left. In his honor, it's time to finish that game.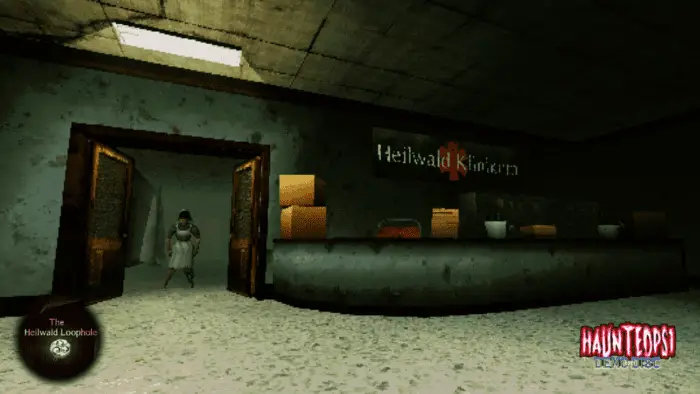 The Heilwald Loophole by Jan Malitschek
The Heilwald Klinikum once had a reputation of being one of the most reliable medical facilities in Germany. That all changed when that weird loophole appeared…
The Lunar Effect by Negative Entities
The Lunar Effect is a psychological horror puzzle game where every action is questioned, every clue is vital, and every second is precious. Inspired by the art styles of Resident Evil and Silent Hill, The Lunar Effect takes its protagonist on a dark and unfamiliar path. Awakening in a strange mansion, he must discover the fate of its inhabitants and find a way out. But be warned—all is not as it seems.
The Salt Order by Khamelot
Draw with salt and fight your way through the cursed realm of the endless tree.
tmOD by Tobias Mihura
Cursed love letter/demake on classic gmod and the hl2 modding scene, with a poetry-based sandbox/exploration narrative hinting at some burrowed evil.
Toree 3D by SIACTRO
Traverse through oversaturated 3D Platformer levels as Toree, and see what surprises await…
散歩 – Walk by Kazumi Games
An upcoming horror game from a Japanese studio.