Who remembers the 1995 film The Mangler? I'm assuming that most of you didn't raise your hand or put this unfortunate misfire out of your memory. The trailer for The Mangler touted that the film was from three masters of horror: director Tobe Hooper, star Robert Englund, and Stephen King, who wrote the short story. The Mangler came and went without much notice, only notable for some impressive gore and its paltry box office take. One would hope when accumulating as much talent as The Mangler had, that more substance would present itself. I mean, what do you expect when the villain is a possessed laundry press machine?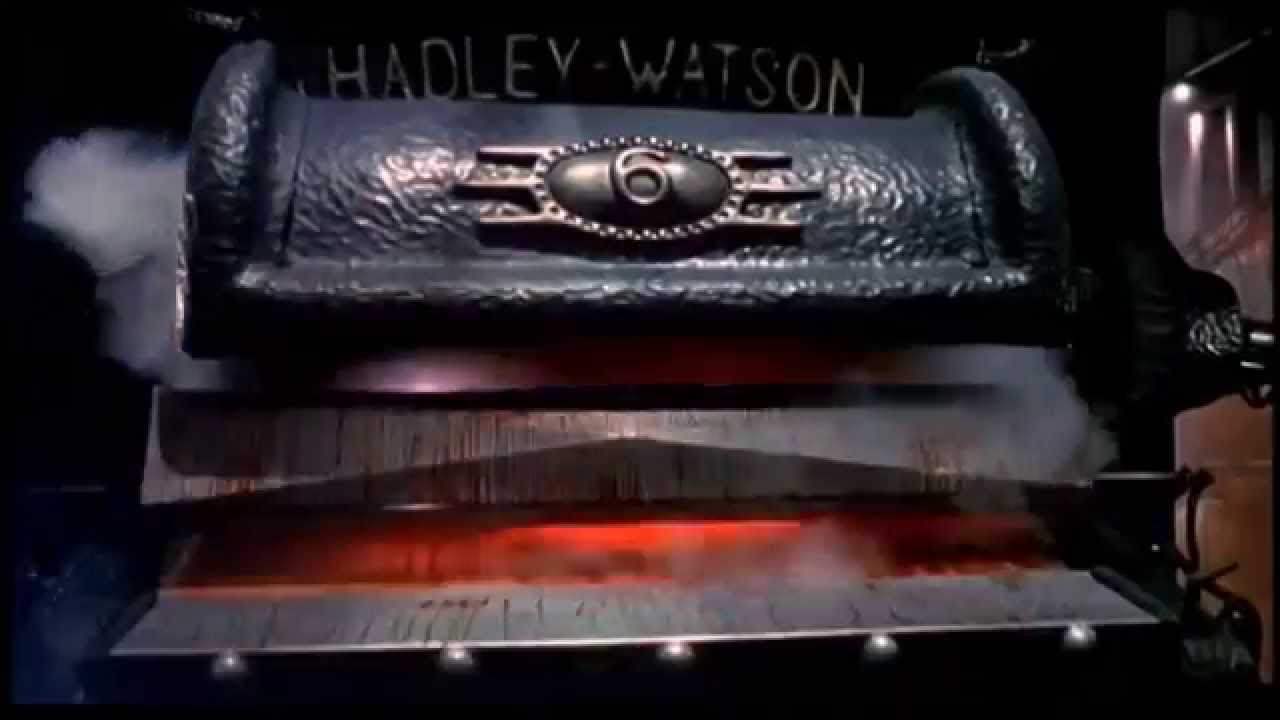 Thirteen years prior, Stephen King teamed up with two other maestros of horror: director George A. Romero alongside Tom Savini doing the makeup effects for the horror anthology Creepshow. Though not receiving the same type of hype that The Mangler tried to produce, the result was much more of a fulfilling experience. With Stephen King adapting prior stories with new ideas plus Romero and Savini at the top of their games, Creepshow was able to stand apart from other horror films of the early 1980s.
Homaging EC Comics, Stephen King crafts five tales of terror and mixes them with a macabre sense of humor. At face value, the five segments of Creepshow could be considered fun and entertaining moments to a highly-entertaining film. And yes, Creepshow is supremely watchable and is one of the best horror anthologies ever made. What's more, though, is that each segment has something more to say than just gore and laughs.
From familial greed in "Father's Day" to inquisitive temptation in "The Lonesome Death of Jordy Verrill" to infidelity with "Something to Tide You Over" and marital resentment in "The Crate," each story offers more than what appears on the surface. There is one story, though, that provides more than the others, "They're Creeping Up On You."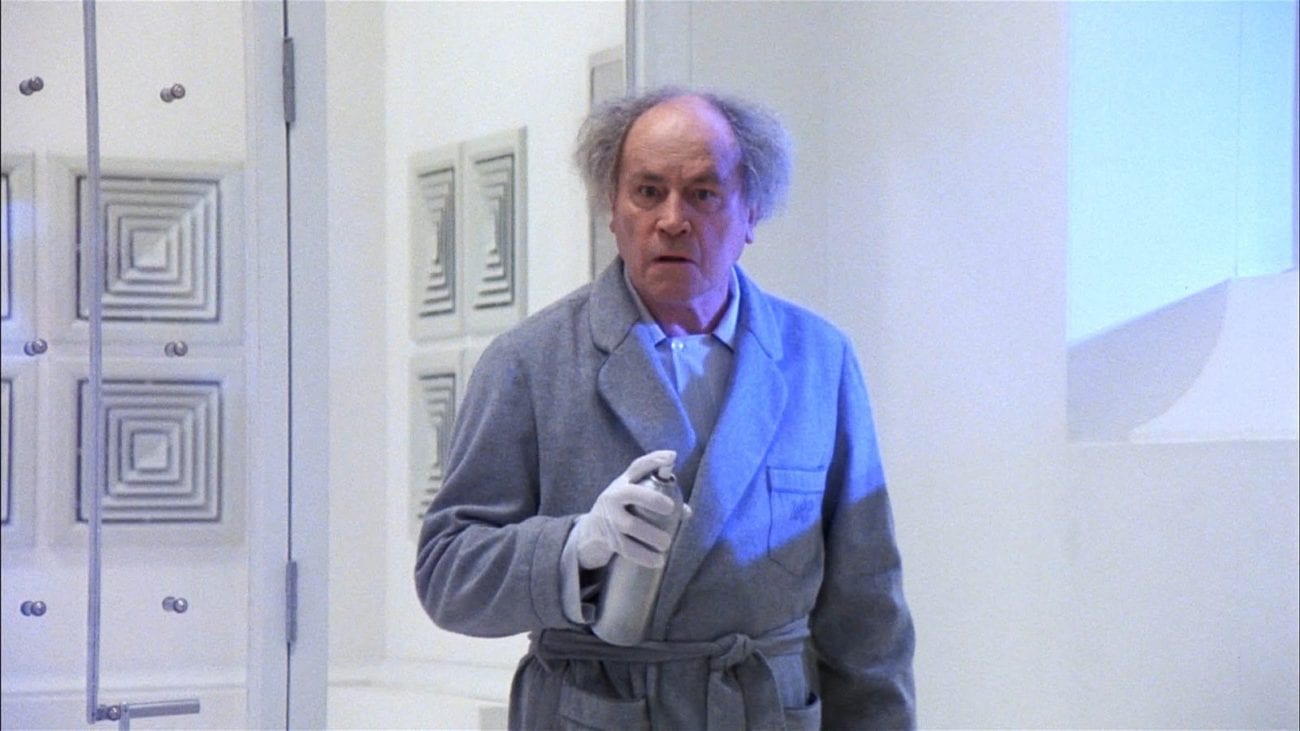 Upson Pratt (E. G. Marshall) is a businessman who is terrified of germs. While living in his hermetically-sealed apartment, Pratt deals with the completion of a hostile corporate takeover and the ensuing fallout. One side effect of the takeover is the former head of the corporation has committed suicide. The man's wife contacts Pratt multiple times, wishing death upon him. Compounding to Pratt's stress, what he thought was his safe house soon becomes infested with cockroaches. 
As the night wears on, a storm rages throughout the city—threatening a blackout. As the infestation grows, so does Pratt's agitation, resulting in him contacting the building maintenance man, Mr. White. Talking through Pratt's door, Pratt provides racist, backhanded compliments towards Mr. White, who, in turn, smiles and sarcastically states he will take care of the problem. As the minutes pass, what initially seems like a minor bug problem soon turns out to be more than Pratt can handle.
A true definition of "saving the best for last," King and Romero leave audiences on a high note. "They're Creeping Up On You" does not boast a high body count, nor does house a large dose of makeup effects. What it does boast is a pointed criticism of the disparity in income and race.
George A. Romero has never been shy about adding subtext to his films. Romero's most famous example would come from Night of the Living Dead and its sequels. Everything from race to consumerism and the military, Romero has always been able to add depth to what could be considered just a "ghoul film." I certainly don't want to short-change what Stephen King brings to the table as well. King provides the creep factor to the story and peppers enough satire in without going overboard.
From what I gathered regarding "They're Creeping Up On You" is there are two driving forces behind the story: elitism and racism.
Elitism
The moment we meet Pratt, he is killing a cockroach, or "bastard" as he refers to them. He looks to these bugs as an annoyance and does not think twice about killing every single one that comes across his perfect, sterile apartment. He's down on the floor, the bug's level, and ensures that he holds all the power and controls the last remaining seconds of this bug's life.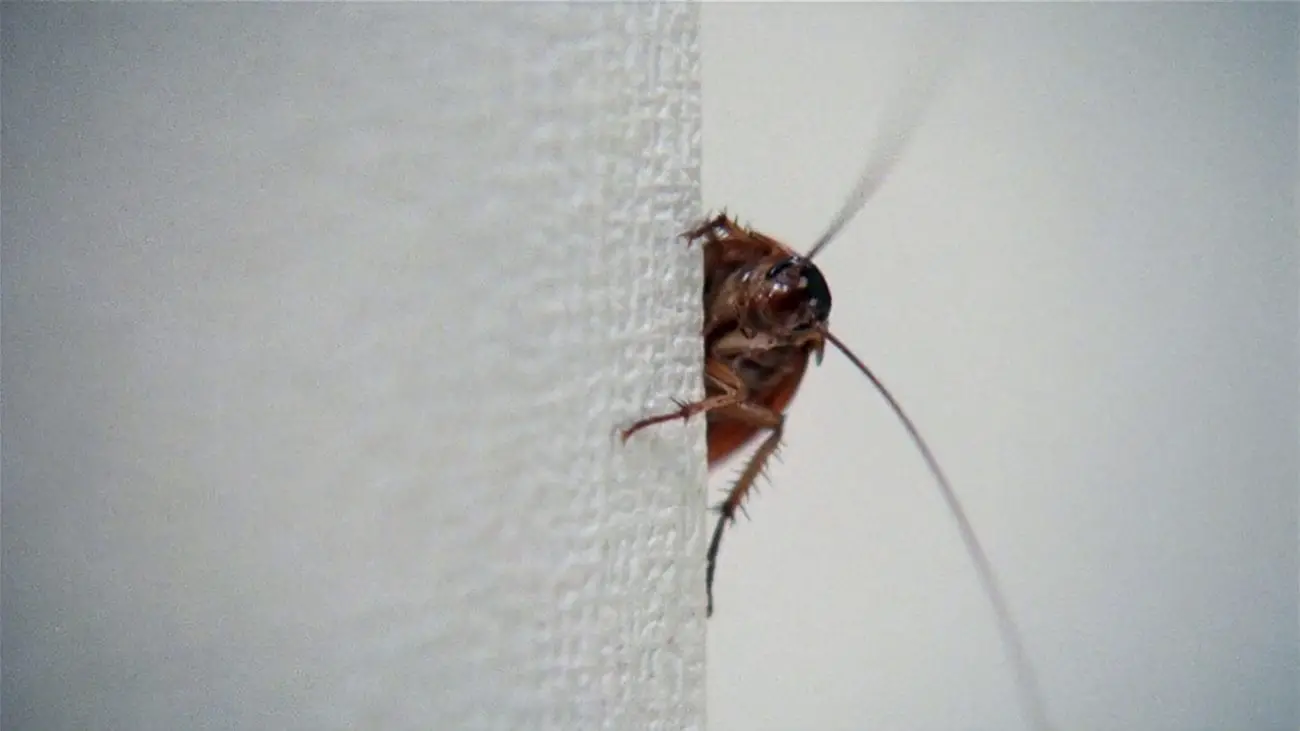 For a short time, his attention is directed elsewhere as one of Pratt's executives calls about the takeover and ensuing suicide. Showing little care, he instead muses about the residential building he owns that the bugs are invading. As he overlooks the city from his skyline apartment, he informs the executive that he will not allow others, or bugs, to get the best of him.
The widow of the man who committed suicide places calls to Pratt, wishing death upon him. More focused on the bugs he continues to find, Pratt gives her no mind with offensive comments directed her way. Pratt ensures to insult her and her loved one, ending their call abruptly to take care of his bug problem.
Pratt struggles to reach his main point of contact to help with the removal of the bugs. Eventually, Pratt is able to make contact with him. The maintenance man states he is out of town on vacation with his family. Putting his problems first, Pratt demands a resolution to his bug problem immediately. The savior of Pratt's bug problem comes in the form of Mr. White (David Early).
Racism
A black man, Mr. White, speaks with Pratt through the door, keeping Mr. White at a safe distance. When Mr. White informs him that he could assist with the problem, Pratt boasts confidence in his dedication to work yet throws out racist remarks in the process and shows no compassion. Mr. White handles the comments with gratitude and sarcasm as Pratt tends to the more pressing problem.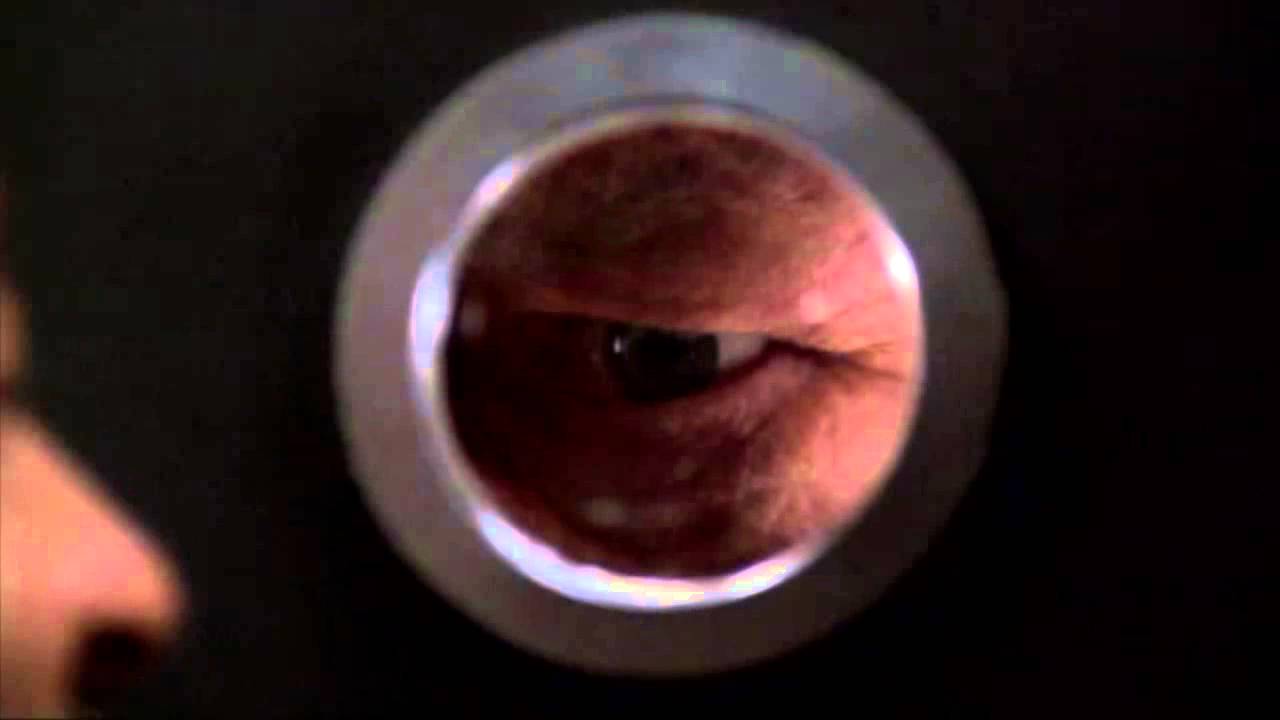 Back in his home-away-from-everyone, Pratt refocuses on the abundance of cockroaches infesting his living quarters. As these brown and black nuisances invade Pratt's space, he sees his life crumbling down. Utilizing cans of poison and his hands and feet, Pratt tries to prevent being overrun by these undesirables. Try as he might to stop the infestation, his downfall comes from his choice of sealing himself off from the "bastards" creeping up on him.
Now, not every moment of "They're Creeping Up On You" is subtle, with the most egregious example of casting Mr. White with black actor, David Early. There is also some clunky exposition to get details of Pratt and his life across, to understand the character more fully.
These minor quibbles aside, I feel King and Romero did a great job of packing in a lot of thematic depth within its short running time. What's more, with the abbreviated running time, is with Creepshow being an anthology horror film, King and Romero had to condense these themes of "They're Creeping Up on You" down to a few minutes, along with not losing the horror—not an easy thing to do. All the credit goes to Romero and King, plus E. G. Marshall, who plays Pratt with vile and anger. All three make the most out of what they could do and create a standout segment that sends Creepshow out on a high note.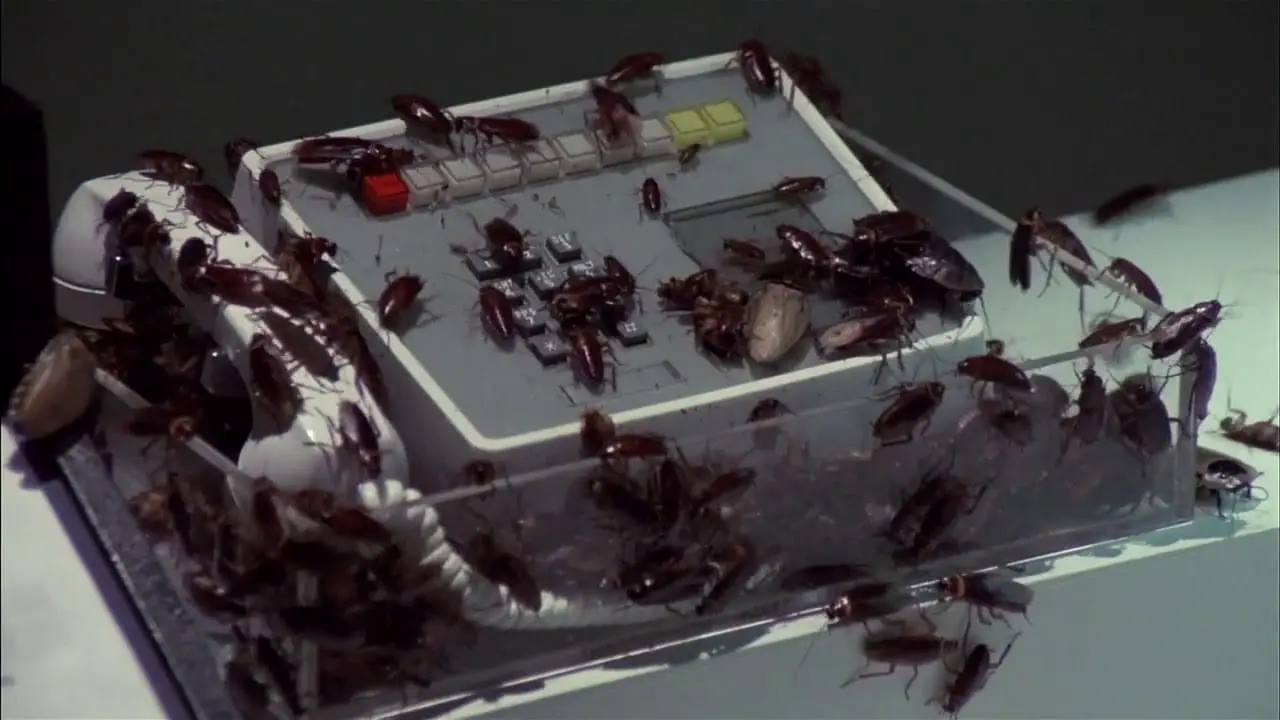 Unlike The Mangler, Creepshow brought together three masters of horror with Romero, King, and Savini and created a horror film with style and, more importantly, substance.