Greetings, boils, ghouls, and other cryptids! The Chattanooga Film Festival (CFF) is returning for its 10th Anniversary this June and pulling out all the stops for one hell of a lineup of movies and events for both in-person and virtual attendees. The in-person festival runs from June 23-25, while the virtual portion of the festival finishes on June 29. Festival runner Chris Dortch and the diligent crew behind CFF23 have committed themselves to offering a virtual component to their festival and have done a fantastic job over the last three years. With the Chattanooga Film Festival, you always feel like you're part of something beyond the screen with filmmaker Q&As, virtual live events, and the festival's Fans and Filmmakers Discord server. Virtual attendees can communicate directly with the festival coordinators, filmmakers, and other fans in CFF's discord community and attend synchronized watch parties as well.
When CFF23 kicks off on June 23, Onyx the Fortuitous and the Talisman of Souls opens the festival. Fresh from Sundance and FrightFest, Andrew Bowser's distinctive occultist character is granted the opportunity to join other guests for a ritual with his idol, Bartok the Great (Jeffery Combs), only to discover his sinister intentions.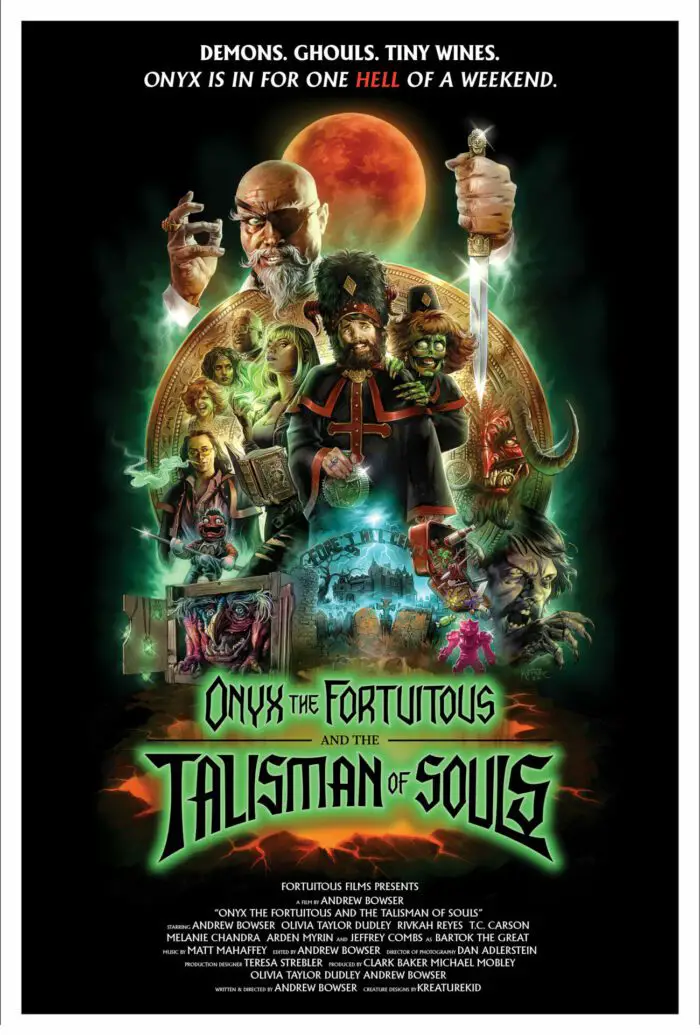 Onyx himself (Andrew Bowser) will oversee CFF's opening night party, celebrating the festival's first time back in person since 2019. Collaborating once again with Chattanooga Whiskey for the Black Magic Masquerade party, the evening of costumes, cosplay, and cocktails will be for live attendees only. CFF23 will utilize various venues around the city, but the main haunt will be Chattanooga's legendary and historic Read House Hotel. The hotel's 1920s beauty and the tale of Room 311, with resident ghost Annalisa, makes it the perfect backdrop for the festival's 10th Anniversary.
Not to worry, though. There's still a lot of virtual fun to be had as CFF23 becomes the first time the festival goes hybrid.
As you may have guessed from my poor attempt at a Cryptkeeper intro, a massive tribute to Tales from the Crypt is coming to Chattanooga. Attendees will get a super-cool Tales from the Crypt-themed pop-up shop praising its EC Comics origins, thanks to the folks at Infinity Flux Comics. Attendees will also be able to catch a live recording of Entertainment Weekly's "Best Film Podcast of 2022," The How NOT To Make a Movie Podcast, where recurring Crypt writer-producer-director alums Gil Adley and A L Katz will discuss the nightmare surrounding bringing Bordello of Blood to life.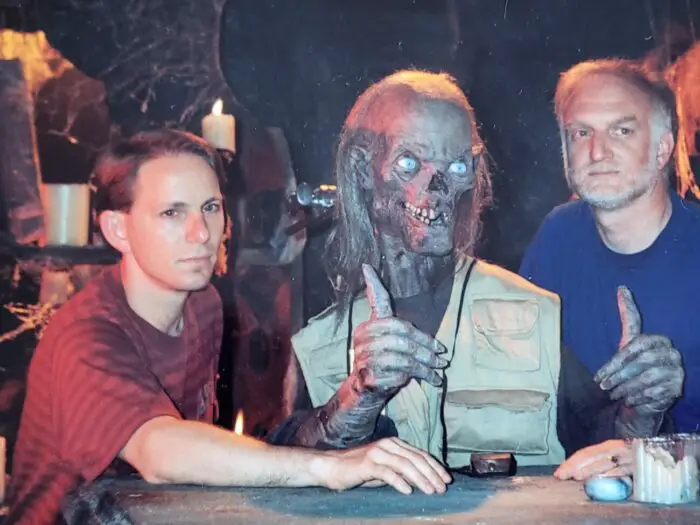 Speaking of Bordello of Blood, Diabolik DVD will also present Bordello of Blood: Live Commentary at will attend CFF23, where Adler and Katz will provide a commentary track while watching the film with a live audience. The press release calls this "Cinema Therapy" for Adler and Katz, who were forced into the impossible situation of making the film that legitimately tore apart the duo's friendship for nearly 20 years.
Rounding out the Tales from the Crypt fanfare, CFF23 aims to "right a cinematic wrong" with a live script reading of Dead Easy, the Crypt movie that never was. Join a cast of genre film fan favorites as they pay tribute to Adler and Katz with a table read of their script for the Demon Knight follow-up.
And the fun doesn't stop there, kiddies! And, yes, I've doubled down on Cryptkeeper references.
The announced films of CFF23 are worth taking note of. For years, I've found genre films from CFF making my year-end top-ten lists. This year, CFF23 is highlighting Sour Party, calling it one of the programming team's favorite debut features of the year. The movie centers around two broke and self-absorbed best friends who find themselves collecting "debts" across Los Angeles. The buddy comedy is said to feature some bizarre twists and cameos by Friday the 13th: The Final Chapter's Corey Feldman and musician/comedian Reggie Watts.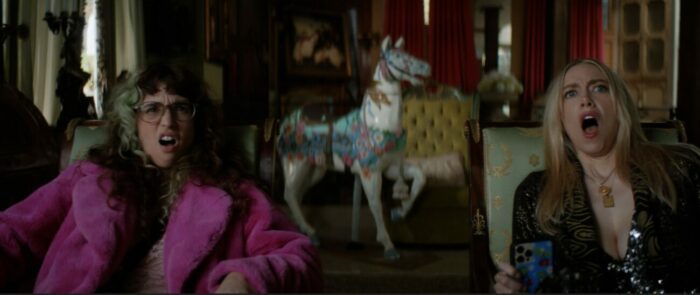 While Sour Party may not exactly satiate the horror crowd, director Stephen Vanderpool's Tearsucker may do the trick. Said to be a "dark and surreal journey that revolves around a psychopath that feeds on women's tears," Tearsucker has my full attention. Writer Sam Brittan has crafted a script about toxic masculinity and power dynamics, while Vanderpool has filled it with Lynchian tonal shifts. This seems like the kind of film that will attend CFF23 ticketholders won't be able to shake after the credits run, and that is right up our alley.
Another film I'm pumped for is Keishi Kondo's New Religion. A few months ago, during FrightFest, Alix Turner talked with the director about his debut, praising the film as "beautiful" and "mesmerizing" and saying those words couldn't do New Religion the justice it deserved. The film revolves around a young woman named Miyabi who begins working as a call girl after the death of her daughter. When one of her clients asks to photograph her, she starts feeling her daughter reaching out from beyond the grave. A surreal ghost story mixed with body-horror elements, New Religion is high on my list of must-see films at the CFF23.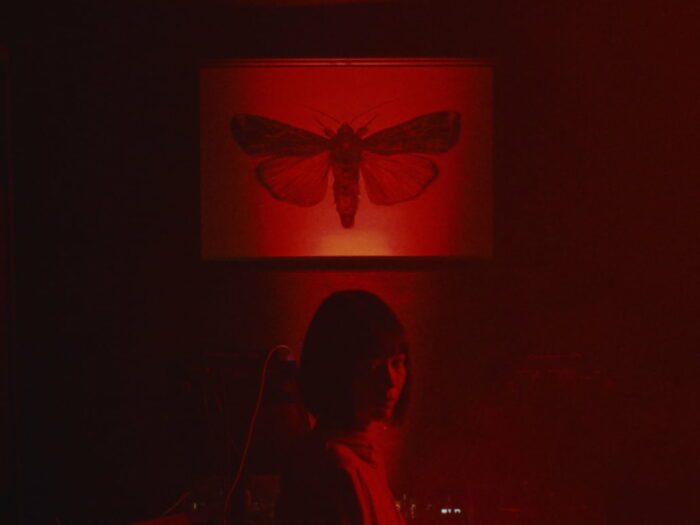 The final announced films in this first exciting wave of CFF23 are Raúl Cerezo and Fernando González Gómez's terrifying psychological and body horror film The Elderly and Daphné Baiwir's deep-dive documentary into the world of Stephen King film adaptations, King On Screen. However, the virtual lineup will feature the festival's new "Red Eye" block, a series of seven lovingly selected secret screenings at the end of every day that "are designed to squeegee your third eye and to help you avoid the tyranny of 'good' taste."
And that's just the films!
The first wave of events at the festival will include The Pumpkin Pie Show, Clay McLeod Chapman's long-running tradition of captivating storytelling. Chapman will feature readings from his latest novel, The Ghost Eaters and Other Stories, and in-person attendees will have the ability to have a book signed by the author after the event. Plus, New York Times bestselling author Grady Hendrix (The Final Girl Support Group) is back with a live show teaching us How to Sell a Haunted House, a stage performance based on his novel of the same name. Again, attendees will be able to have books signed by the author after the show.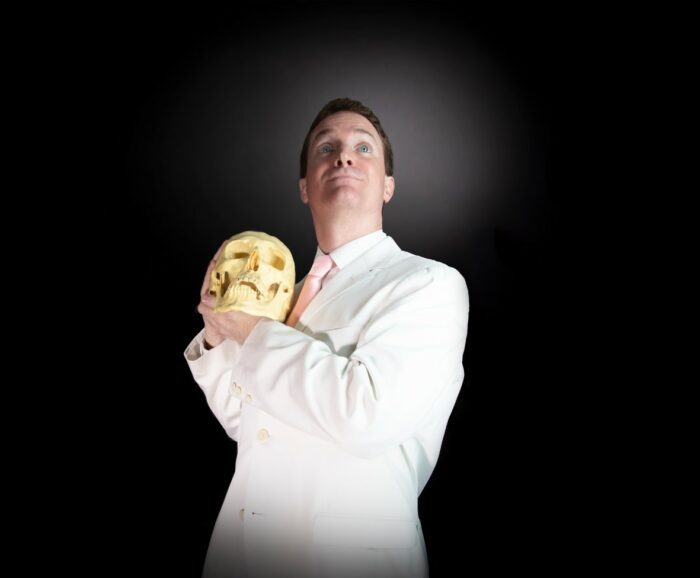 The complete list of first-wave films and events announced are listed below with their synopses. All I know is that June cannot come soon enough.
_________________________________
FEATURES
KING ON SCREEN
Director Daphné Baiwir  |  France, USA, 2022
Presented by Dark Star Pictures
In 1976, Brian de Palma directs Carrie, the first novel by Stephen King. Since then, more than 50 directors have adapted the master of horror's books, in more than 80 films and series, making him the most adapted author still alive in the world. King On Screen reunites filmmakers that have adapted Stephen King's books for cinema and TV.
*In-person and virtual.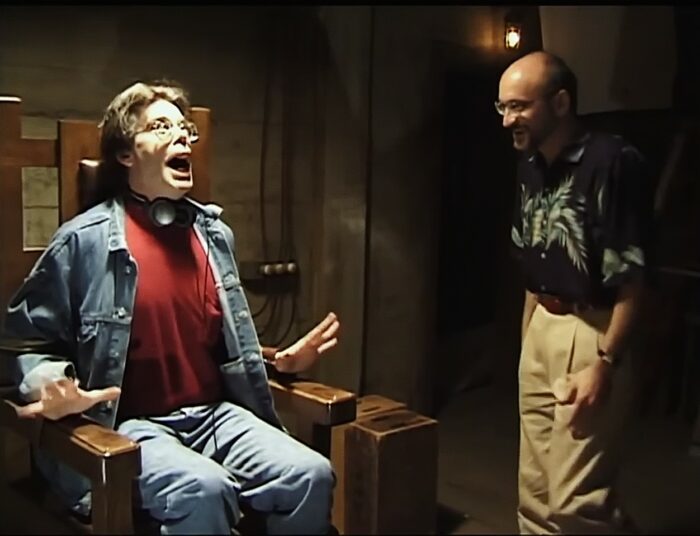 NEW RELIGION
Director Keishi Kondo  | Japan, 2022
Presented by Screambox
After her daughter's death in an accident, Miyabi gets a divorce, starts working as a call girl, and moves in with her new boyfriend. In a meeting with a new customer, he asks to take a picture of her body — first her spine, then her feet, and after that, he begins to photograph her every time they meet. One day, while at home, Miyabi feels a small hand touching her leg and soon realizes that every time she allows her body to be photographed she can feel her daughter's spirit reaching closer and closer. Soon, only her eyes remain to be captured, leading to the outcome which defines this unique art-house fantasy from a culture-shocking Japanese voice.
*In-person and virtual.
ONYX THE FORTUITOUS AND THE TALISMAN OF SOULS
Director Andrew Bowser  |  USA, 2023
The story follows fledgling occultist Marcus J. Trillbury (Onyx) as he attends a once-in-a-lifetime ritual at his idol Bartok the Great's dark mansion. Once there, Marcus meets a group of other occultists, and they are led in a series of rituals meant to "better them." But as terrible things begin to happen, it soon becomes clear that Bartok's intentions are more nefarious. As Onyx and his new friends battle to keep their souls, a question of great destiny looms over Onyx's head: is he doomed to be a nobody, or will he rise to defeat Bartok and save his friends from damnation?
*In-person only.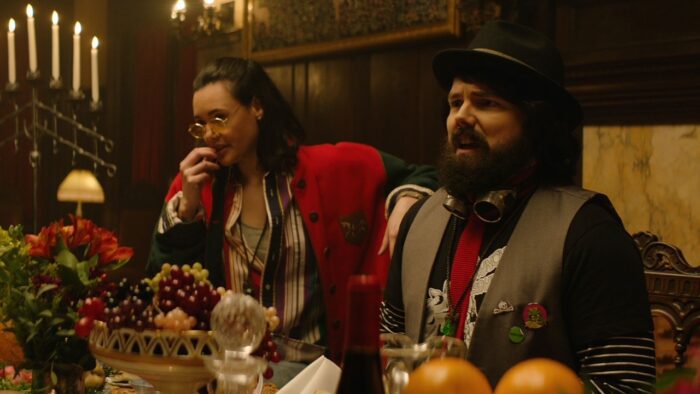 SOUR PARTY
Directors Amanda Drexton, Michael A. Drexton  |  USA, 2023
*World Premiere
Sour Party follows Gwen and James, two broke, flailing 30-somethings on a quest to scrounge money from a collection of low-lives and failed artists in an attempt to show up to Gwen's sister's baby shower with a proper gift.
*In-person and virtual.
TEARSUCKER
Director Stephen Vanderpool  |  USA, 2023
*World Premiere
Emotionally vulnerable women are preyed on by a charming psychopath who wants to suck their tears.
*In-person and virtual.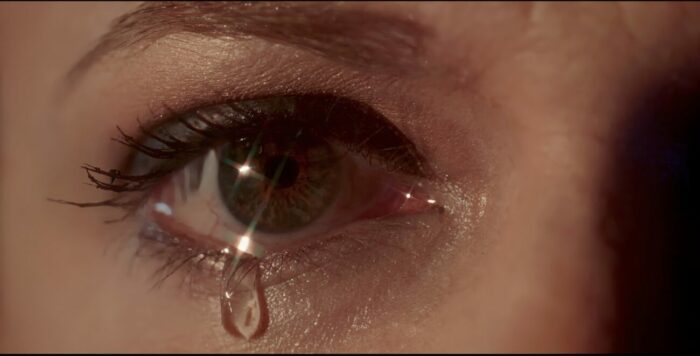 THE ELDERLY
Directors Raúl Cerezo, Fernando González Gómez  |  Spain, 2022
Presented by Dark Star Pictures
After his beloved wife suddenly commits suicide, octogenarian Manuel starts behaving strangely, much to the distress of his family and his increasingly independent granddaughter. He becomes aggressive, still believes that he's talking with his dead wife, and even tries to implant a radioreceptor into his chest. His family is confused and angry, and as the temperature in Madrid literally rises due to a summer heat wave, it appears that Manuel isn't the only senior citizen preparing for something big. All the elderly folk are acting suspicious, and they all seem to know something the young ones don't.
*In-person and virtual.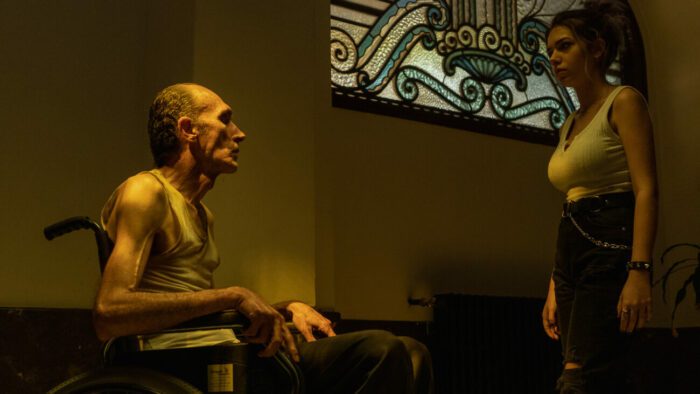 EVENTS
Black Magic Masquerade: Opening Night Party
In honor of our CFF23 Opening Night film ONYX THE FORTUITOUS AND THE TALISMAN OF LOST SOULS, we're proud to partner with our buds at Chattanooga Whiskey for a sinful salute to the dark arts. Join CFF and Onyx himself for an evil evening filled with costumes and cosplay, creepy cocktails, death-obsessed DJs, freaky and fantastic pop-ups by our pals at Infinity Flux Comics, Yellow Racket Records, Snapdragon Hemp, and Liquid Death Mountain Spring Water, plus even more sinister secrets we can't yet divulge. So grab your favorite mask, costume, or cosplay attire, remind your parents that hell has cooler records, and prepare yourself for mayhem as soon as the dark ritual that is CFF's 10th birthday celebration begins…
*In-person only.
BORDELLO OF BLOOD: Live Commentary
*Presented by Diabolik DVD
After the success of DEMON KNIGHT, the first Tales From the Crypt feature, filmmakers Gil Adler and A L Katz were busy preparing a follow-up, set in New Orleans, that was to be called DEAD EASY. Sadly DEAD EASY never got made, and instead, the pair were forced to adapt filmmaker Robert Zemeckis's student screenplay BORDELLO OF BLOOD into the second Tales from the Crypt feature film.
The making of BORDELLO is well-known to horror fans as one of the most horrifically troubled shoots in the genre's history, with Adler and Katz facing impossible odds, impossible egos, and studio nonsense at every turn. CFF is proud to help them further exorcise these past cinematic demons with a very special 2023 edition of our live filmmaker commentary series. We join Adler and Katz as they watch the film that neither has been able to sit through in nearly 25 years, and we learn firsthand How NOT to Make a Movie.
*Virtual only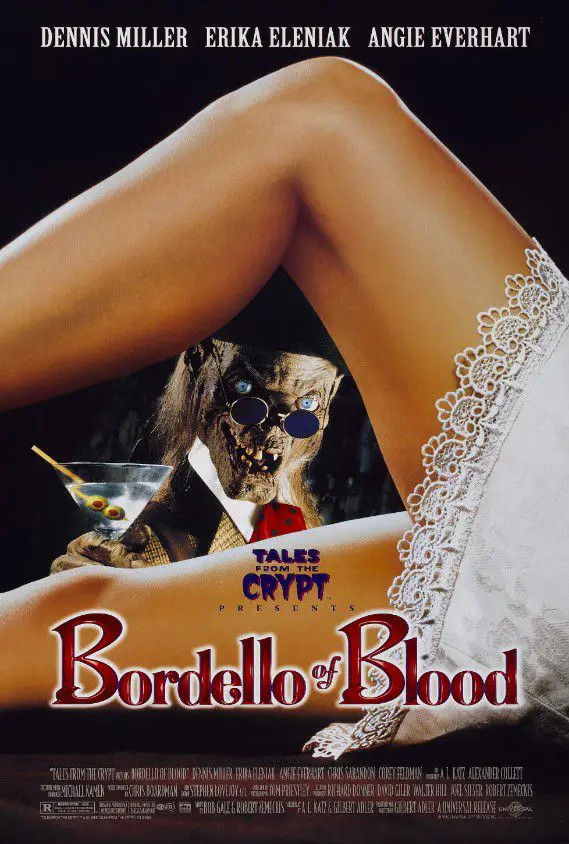 TALES FROM THE CRYPT Comic Pop-up Shop
Hello, Kiddies!!!. Kicking off our Tales from the Crypt salute is a pop-up comic shop dedicated to the series' bloody beginnings in the pages of EC Comics, conjured from the depths of darkness by the folks at Infinity Flux Comics. Join us at our opening night party, the Black Magic Masquerade, to grab a few classic Tales from the Crypt comic books.
P.S. If you bring them to the live podcast, Gil Adler and A L Katz will be signing memorabilia. *In-person only.
DEAD EASY: Live Script Reading
Featuring an "all-scar" cast of genre cinema fan favorites, CFF is proud to have Gil Adler and A L Katz join us for a live script read of DEAD EASY—their never filmed follow-up to Tales from the Crypt's first feature film DEMON KNIGHT. If you're a Tales from the Crypt fan, you know what a treat this is going to be, and if you're a CFF fan, you'll know we've got a few tricks for you too.
*Virtual only.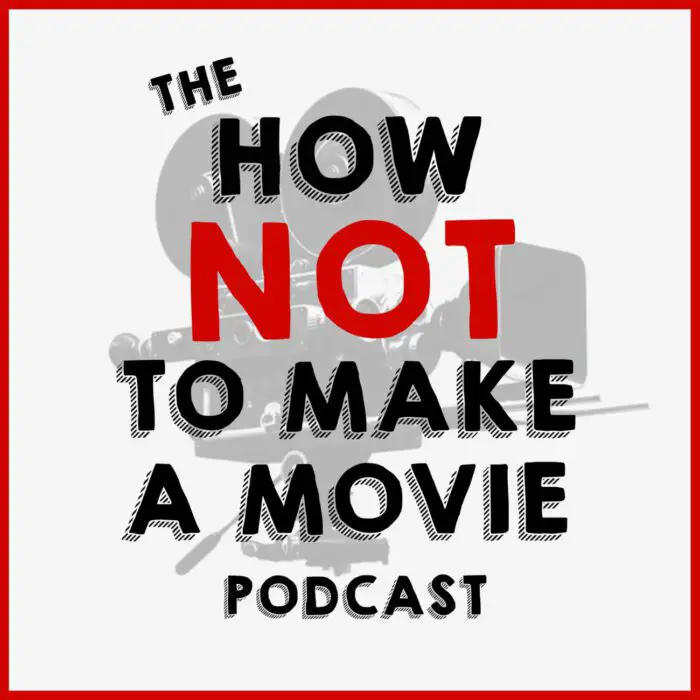 The How NOT to Make a Movie Podcast (Live Recording)
There's simply no way to pay tribute to the incredible gateway to the world of horror that TALES FROM THE CRYPT was to so many of us, without paying tribute to longtime series stalwarts Gil Adler and A L Katz. Our salute wouldn't be complete without a live episode of the podcast that brought these two legendary filmmakers back together. Our CFF exclusive live episode will allow longtime fans to ask Adler and Katz about the making of the classic series and get even more of a window into the creating, writing, and heartbeat of the classic HBO Series. 
*In-person only. Adler and Katz will also be signing memorabilia.
How to Sell a Haunted House in a Challenging Market
New York Times bestselling author Grady Hendrix is back, and he's bringing a circus of chaos! Presenting another of his one-of-a-kind, one-man shows in association with his latest book,  How To Sell a Haunted House, this time he's tap-dancing through the haunted hallways of spooky houses from Downton Abbey-sized country homes to split-level suburban ranchers as we try to figure out why we're so obsessed with the world's worst roommates—ghosts. This is the seminar that will change your life…guaranteed!
*In-person only. Book signing will take place after the event.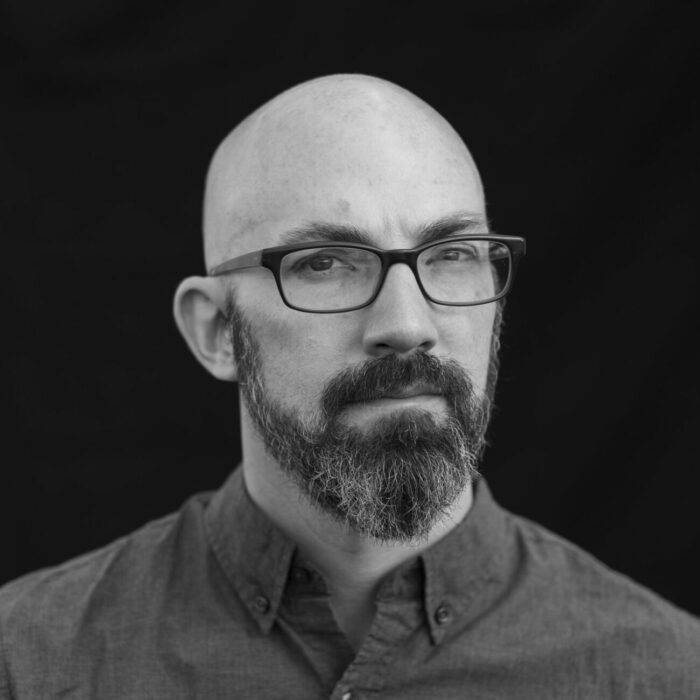 The Pumpkin Pie Show: Ghost Eaters and Other Stories
Horror author and performer Clay McLeod Chapman returns with a fresh batch of macabre tales fresh out of the oven. To celebrate the paperback release of his most recent novel, GHOST EATERS, Clay will regale audiences with a reading…and a few new spooky stories, to boot. Tales of madness, human monsters, and ghosts abound. Copies of GHOST EATERS will be sold by A Little Bookish.
*In-person and virtual. Book signing will take place after the event.
_________________________________
Hybrid and Virtual VIP badges for CFF23 are on sale now. For guests that pick up one of the festival's Hybrid VIP passes, an entire weekend of in-person screenings, events, and parties await June 23-25, and when the on-the-ground days are over, there's still a lot more festival left to explore from June 26-29. Those that opt for virtual will have access to films and select live events from June 23-29. Please note: virtual access is restricted to US access only.