When most people think of the classic slasher film Halloween (1978), the first name that comes to mind is John Carpenter. The film produced two iconic characters, Michael Myers, and established a horror trope with one of the first final girls, Laurie Strode. Carpenter's creepy and suspenseful masterpiece about an escaped psycho preying on teens partying on Halloween night grossed more than $60 million worldwide, breaking a record for independent films. While Carpenter directed and composed the score, he co-wrote the screenplay with the not often mentioned Debra Hill. Together, they collaborated to give us an iconic classic still going strong with its final chapter released this Halloween. 
According to a 2018 article "Laurie's Legacy: Remembering 'Halloween' Writer Debra Hill" on The Mary Sue, Hill and Carpenter each wrote different characters' perspectives, then fused them to create the story. Hill wrote the young female characters while Carpenter wrote Myers and Dr. Loomis. Here are some fun facts: Hill's hands are the ones that we see in the beginning as Michael takes the knife out of the kitchen drawer. Also, Hill gave Haddonfield, Illinois its name. Hill is from the real Haddonfield, which is not located in Illinois but in New Jersey. 
In the YouTube video, "The Making of John Carpenter's Halloween (1978)" Hill is quoted as saying, "I wanted a midwest, sleepy town. The idea of pulling off the veneer and seeing what lies beneath intrigued me. What's so interesting to me about horror movies is that they take place in small towns where they don't have a huge police force. You put the story in a sleepy town—really beautiful homes—nice full trees, it seems safe. You think nothing could go wrong there and nothing could be further from the truth. Every town has a secret; every town has that lore of something that went horribly wrong with it. What inspired me was Rear Window where you pull off the veneer and have a peek inside each of the apartments. The idea of pulling off the veneer and seeing what lies beneath always intrigued me."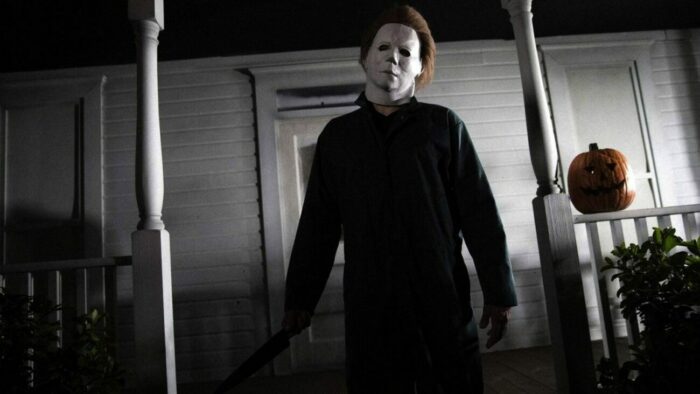 It was also Hill's decision to cast Jamie Lee Curtis as Laurie Strode. In "The Making of John Carpenter's Halloween," Hill is quoted as saying that Curtis is "[…] very introspective, very complicated. There are many interesting facets to Jamie, and there's a very beautiful innocence that the business still hasn't ruined."
In her obituary, "Debra Hill, 54, Film Producer Who Helped Create 'Halloween' Dies," published in the New York Times, Hill began her film career as a production assistant on adventure documentaries. From there, she became a script supervisor, assistant director, and second-unit director. At the same time, Carpenter was starting out as a director.  Besides Halloween, Hill and Carpenter worked together on The Fog (1980) and Escape from New York (1981). Hill and Carpenter went on to collaborate on many Halloween sequels, including Halloween II (1981), Halloween: Resurrection (2002), and Halloween: The Curse of Michael Myers (1995).
In Hill's obituary, "Halloween writer Debra Hill dies," for BBC News, Hill is quoted from a 2003 interview:
"Back when I started in 1974, there were very few women in the industry […] I was assumed to be the make-up and hair person, or the script person. I was never assumed to be the writer or producer. I took a look around and realized there weren't that many women, so I had to carve a niche for myself."
Carpenter recalled working with Hill as "one of the greatest experiences of my life […] The ground that she trailblazed, in the beginning, can now be followed by anyone. She was incredibly capable and talented."
From Halloween, Hill eventually established a production company with friend Linda Obst. Together, they produced several films including The Dead Zone (1983), starring Christopher Walken, based upon Stephen King's novel of the same name; Clue (1985), a black comedy based on the board game; '80s teen comedy Adventures in Babysitting (1987), and the Oscar-nominated fantasy comedy-drama The Fisher King (1981). Hill also served as a producer of 1982's Halloween III: Season of the Witch. She also worked in TV during the '90s. In 1996, Hill teamed up with Carpenter for the sequel to Escape From New York, Escape from LA.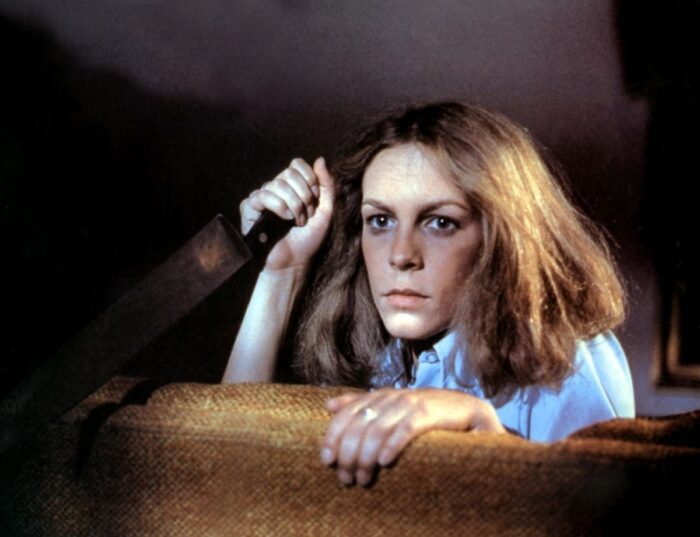 Shortly before she died in 2005, Hill was working on a film based on the September 11 attacks,  Oliver Stone's World Trade Center (2006), which follows the story of the last two men pulled from the rubble of the Twin Towers. Hill also served as co-producer on the remake of The Fog, released in 2005.
Over the years, critics have said that horror movies, especially slasher films, are misogynistic and anti-feminist. The Mary Sue points out that Halloween was no exception. Critics attacked Halloween for establishing the final girl trope that the "good girl" is the one who lives while the sexually active girl dies. Some people read this as commentary on female sexuality, enforcing the age-old rule that good girls are chaste and bad girls aren't.  According to The Mary Sue, Hill told Entertainment Weekly that she laughed about these criticisms. According to "The Making of John Carpenter's Halloween," Hill said, "It was never a conscious decision. The people who mentioned that in reviews applied their own morality to it. I thought that they were being ridiculously introspective about a film that was meant to have no social statements."
Hill also said, "We wanted to make Laurie a strong character who was very willful and feared nothing. Someone who was quiet yet defiant and faced the enemy. Laurie had an inner strength you didn't see on the outside."
There was interest in making a documentary about Deborah Hill. The Mary Sue reported that producers started raising funds in 2015 and created a Facebook page, for the Debra Hill Documentary. The page creators wrote that "Halloween was just the beginning" and that they wanted to tell the story of  "the godmother of indie filmmaking."  Sadly, there's no more information on this documentary.
After Hill died in 2005, Carpenter told the Associated Press, "She had a passion for not just movies about women or women's ideas, but films for everybody—horror films, action films, comedies."
Women in Film recognized Hill in 2003 for being a trailblazer for female producers. Hill said, "I hope someday there won't be a need for Women in Film—that it will be People in Film. That it will be equal pay, equal rights, and equal job opportunities for everybody."