"You know…clowns can get away with murder." This is a quote from convicted serial killer John Wayne Gacy, who also entertained as Pogo the Clown on weekends. He reportedly said this to investigators shortly before his arrest. 
Detectives investigating the case of a missing teenage boy had no idea what they were about to stumble upon. They were about to walk into one of the worst crime scenes any of them had ever seen. The remains of 26 young men were buried under Gacy's Illinois home at T 8215 W. Summerdale Avenue in Norwood Park Township. In the end, Gacy would be charged with 33 counts of murder and sentenced to death. The beginning of the end for Gacy began in December 1978.
Robert Piest
At around 9 PM on December 11, 1978, Elizabeth Piest went to pick up her 15-year-old son, Robert, from his job at a pharmacy in DesPlaines. Robert was in his sophomore year of high school and an honor student. 
Robert told her that a customer offered him a higher-paying job with a construction company. Elizabeth agreed to wait for him. This would be the last time she saw her son. Elizabeth filed a missing report with the police at midnight.
Investigators found out that the customer Robert went to see was John Wayne Gacy, owner of PDM Contractors. Gacy's company recently remodeled the pharmacy where Robert worked. Gacy was called in for questioning. However, he didn't show. Esquire reports in a 2022 article that police later found out that instead of showing up to the requested interview, Gacy used the time to get rid of Robert's body in the DesPlaines River.
The next morning, police got a search warrant. After combing through Gacy's home, investigators turned up a receipt that belonged to Robert's coworker at the pharmacy. With proof that Robert had been at Gacy's house, investigators put Gacy under full-time surveillance on December 14, 1978. Police still hoped to find Robert Piest alive.
Another search of Gacy's home turned up a high school ring that was traced to another missing boy, John Szyc.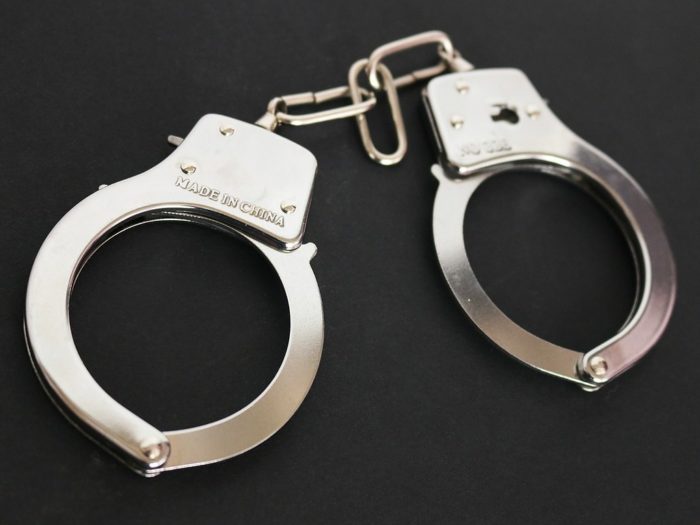 Arrest
On December 21, 1978, Esquire reported that police were able to arrest Gacy after they saw him handling marijuana. Another search of Gacy's property turned up human remains in the crawlspace under Gacy's home. According to a 2022 article on All That's Interesting, most of the bodies were severely decomposed. Dental records were used to identify most of them. Esquire reports that it was eventually determined that investigators uncovered the remains of 26 men and boys from the crawlspace.
Gacy confessed to murdering 33 young men and boys on December 22, 1978. He even drew a map of all of the locations where bodies were buried. He also provided the names of six victims. As police dug into the crawlspace on December 23, Gacy was charged with murder. 
Trial
A judge eventually granted a motion that Gacy be tried for all 33 murders simultaneously. His trial officially began on February 6, 1980. Gacy tried to plead insanity, but the jury didn't buy it. Prosecutors wanted Gacy to receive a death sentence. 
On March 12, 1980, after a five-week trial, and a two hour deliberation, the jury found Gacy guilty of murdering 33 young men. Gacy was sentenced to death the following day. 
Over the years, Gacy filed many appeals, all of which were denied. Gacy sat on death row at Menard Correctional Center painting in his free time. Most of his paintings were of his clown alter-ego, Pogo. 
Gacy's time was up on May 10,1994. Before he was executed by lethal injection, Gacy ate a final meal—a bucket of Kentucky Fried Chicken. Reportedly, Gacy's last words were "kiss my ass."
Killer Clown
All That's Interesting quoted Gacy's lawyer, Sam Amirante: "He looked at his victims like he was taking out the trash. He had no feelings about them […] He could talk about a child who's dying of cancer and cry like a baby about this child he didn't even know or never met and feel authentically sad about this child. Then he'd talk about another child that he murdered and have no feelings whatsoever."
Many years later, Detective Sgt. Jason Moran of the Cook County sheriff's office said  "He often would build up trust with his victims, so they wouldn't need to be on guard […] He was their employer, their friend. He may have been someone who provided them with alcohol and drugs and maybe a place to sleep at night. That's an easy way to kill someone."
Gacy lured his victims with job offers, money, or by impersonating a police officer. Gacy gave them drugs or alcohol. He playfully put a pair of handcuffs on them and taunted them by dangling the key in front of them. He tortured and r*ped them before killing them. His main method of killing was strangulation. Gacy described how he would use a method he callously referred to as "the rope trick."He also drowned victims in his bathtub and revived them before killing them. 
All That's Interesting reports that Gacy participated in search parties for some of the victims. If you're familiar with true crime, it isn't unheard of for a killer to do this.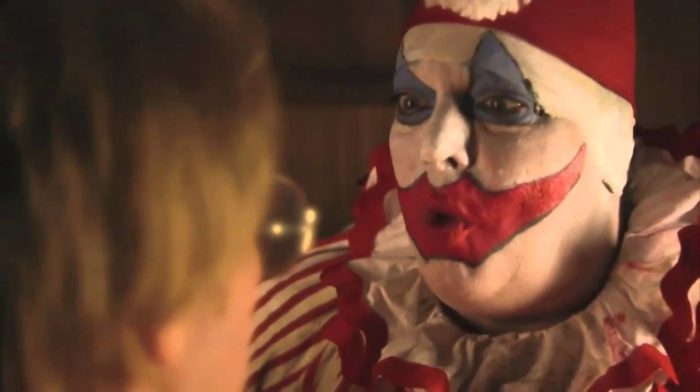 Who Were Gacy's Victims?
We know that Gacy's victims were mostly young men and boys. Some were employees and others were drifters.  Fortunately, David Nelson thought to explore the stories of Gacy's victims and publish a book about them, Boys Enter the House (2021). Unfortunately, I was unable to get my hands on a copy as of this writing.
An interview with Nelson was published on  A&E's True Crime Blog. He points out that some victims were employees and some were sex workers. He also said that, in many instances, Gacy was involved in their life for a period of time before their murders. Gacy was interviewed as part of many of the missing persons investigations. However, investigators didn't consider him a suspect.
Nelson told A&E, "From a sociological standpoint, Gacy was preying on some of these kids who were not as well off. These were kids down on their luck, looking for money or a job, looking to better themselves, and here comes this businessman who's going to help them out. I was also surprised to learn how many of the victims knew and interacted with each other."
Nelson points out that many of Gacy's victims weren't from well-to-do families. Many were living in poverty or looking for an escape from a situation at home. He also said that many of their families were dealing with other tragic incidents in their lives. John Mowery, who disappeared in 1977, had a sister who was also a murder victim in 1972. Randy Reffett, last seen in May 1976, was involved in a domestic dispute that ended with his parents both shot. They survived. Nelson adds that other families dealt with other violent incidents plus substance abuse.
Nelson also points out that many of the victims' family members did have contact with Gacy at some point. Victim Randy Reffett's brother, Clyde, was offered a ride by a man who he believed to be Gacy. Billy Kindred, murdered by Gacy in February 1978, had a girlfriend, Mary Jo Paulus, who interacted several times with Gacy at a bar. Nelson added that friends and family who had contact with Gacy "had a bad feeling about him." He said that Greg Godzik's, who was killed in December 1976, girlfriend, Judy Patterson, called Gacy "a big ass."
Nelson told A&E that Gacy "[…] was very egotistical, which you can see in the interactions he had with police and others. He bragged about being a big contractor and was always talking about his connections with people."
Nelson says that many years later, surviving family members still deal with their loss every day. Some deal with health issues believed to be made worse by the stress of the case, the trial. Waiting for Gacy's execution also affected them emotionally. "Things are better for them, but I would say not a day goes by where they're not affected by what happened or where they don't think about their brother or their son or their boyfriend. It has manifested itself in a range of issues with relationships among their families. [There have] been addiction issues. Some people have had their health issues exacerbated by these events."
The victim who stays with Nelson is Billy Carol who disappeared in June 1976. Nelson grew up in the same area as Billy. Billy's brother died in 1980, and his father shortly after. Billy also had a sister who was given away because she had learning disabilities and the family was unable to take care of her. Nelson said, "There was something about him that spoke to me. I still think about him. There are [more] things that I'd like to know about him."
A full list of victims of 28 of Gacy's identified victims was recently published in the article, "Who Were John Wayne Gacy's Victims? How Did He Get Caught?"  As of 2022, there are still five unidentified victims. The site provides a link to information on the unidentified victims, to the Cook County Sheriff website.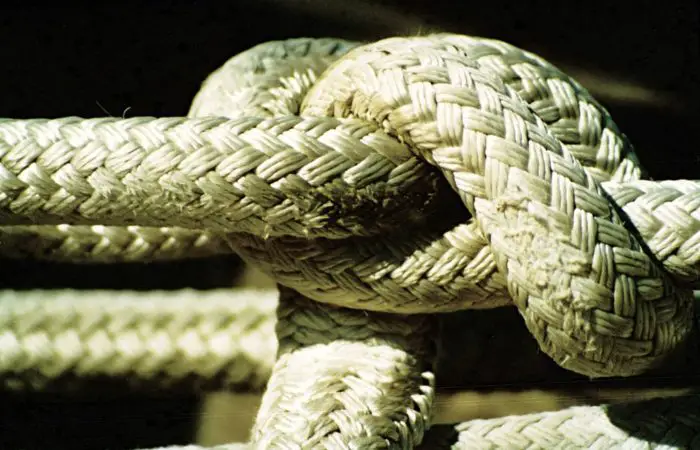 Survivor: Jeff Rignall
Jeff Rignall met Gacy and lived to tell about it. He reported the incident but got little help from the authorities. So, he and his partner, Ron Wilder, decided to do their own investigation to find out who Gacy was.
Oxygen published an article in 2021 talking about Rignall. Rignall died in 2000. Wilder, Rignall's partner of 22 years, told his story in Peacock's new docuseries, "John Wayne Gacy: Devil in Disguise," 
It was March 1978, when Gacy pulled up beside 26-year-old Rignall in his car. Gacy invited Rignall to smoke some marijuana. During Gacy's trial, as reported by the Associated Press in 1980, Rignall testified that he took a few puffs, and then Gacy hit him with a chloroform-soaked cloth. Rignall described feeling cold and hearing a buzzing sound in his head before losing consciousness.
In the docuseries interview, Wilder described how Rignall floated in and out of consciousness on the drive to Gacy's house. After Gacy got Rignall inside, he tied him up and repeatedly beat and r*ped him. He also continued applying the chloroformed rag.
Afterward, Gacy left Rignall near the spot where he'd picked him up. Rignall went to the hospital sick and bleeding. He reported the attack and photos were taken of his extensive injuries which included chloroform burns on his face and rope burns. 
Oxygen reports that Rignall's claims were dismissed at the time. Police who interviewed him at the hospital didn't take Rignall's report seriously. Oxygen points out that William Kunkle, retired Judge of the Circuit Court of Cook County, said that Rignall's story was "vague" and that Rignall didn't seem very sure of himself since he couldn't point out where Gacy's house was located or describe it. Oxygen quotes Kunkle: "So it was a very minimalist police report, and nothing transpired."
In his interview, Wilder said that the police dismissed Rignall's story because he was gay. Oxygen quotes Wilder as saying, "The police assumed that Jeff's encounter with Gacy was a consensual arrangement. […] They had no clue of how to treat a gay rape of any sort and did not even think that would be possible."
The docuseries' executive producer Alexa Danner said, "Rignall felt very much that he was dismissed by the police because of the attitudes at the time towards homosexuality. It's really hard to look back on that time today and understand how that could happen, but it was a different time, but it caused a lot of suffering for that particular victim."
A similar incident occurred in the case of serial killer Jeffrey Dahmer in 1991. A victim, 14-year-old Konerak Sinthasomphone, almost escaped Dahmer. Drugged and incoherent, Konerak was returned to the serial killer's clutches. Police believed Dahmer when he said that the boy was his partner and that they had an argument. 
Wilder said that Rignall was determined to find out who Gacy was to prevent him from attacking someone else. Rignall began his own investigation into his attack. He didn't have Gacy's name but remembered the car and some parts of the license plate number. Another detail he remembered was the sound of airplanes. He knew the house had to be near an airport.
Oxygen quoted Rignall from a CBS 2 Chicago broadcast included in the docuseries. "Since the police took the matter very, very lightly, and I felt that, you know, it wasn't a light matter, I rented a car and sat where I thought I was, approximately, waiting for his car to come by."
Wilder went with Rignall on his stake-outs. Less than a month later, the two saw Gacy's car, followed him, wrote down the license plate number, and gave it to the police. Danner told Oxygen, "He ended up […] working to find out Gacy's identity himself and then pushing the case as far as he could through the court system." 
Oxygen reports, "Gacy was arrested but quickly released on a minor bond. The two men tried to get the charges bumped up, but Wilder claims that the state's attorney dismissed them, using homophobic profanity.
Gacy was arrested and charged with 33 murders nine months after Rignall's attack. In 1979, Rignall and Wilder published the book 29 Below about the attack and how they performed their own investigation into Gacy. The book is currently out of print, but used copies are available online for hundreds of dollars. 
Rignall was called to testify for the defense. Gacy's team thought that his testimony would help their insanity defense. Rignall became sick at one point as he described the attack. Danner told Oxygen that Rignall's life "was very difficult for him after the incident, after the assault." She added that Wilder was his "rock" who "just showered him with love throughout."
John Wayne Gacy
Who was the person who committed these horrific acts? He created an almost flawless facade that he presented to the public—upstanding businessman, active in the community, providing job opportunities. It's well-publicized that Gacy spent his weekends sometimes entertaining at children's birthday parties and visiting hospitals dressed as Pogo the Clown. Sure, a lot of other people can be described the same way. But who lurked beneath the clown makeup?
The Making of a Killer?
A 2022 article titled "The Chilling Story Of John Wayne Gacy, The Real-Life 'Killer Clown'" on All That's Interesting gives a background on the infamous serial killer. 
Gacy was born in Chicago on March 17, 1942 to John and Marion (Robinson) Gacy. He was their second child and only son. Reportedly, since Gacy was four years old, his father beat him with a belt. Many sources say that his father called Gacy a "sissy" and was disappointed because his son wasn't athletic. Gacy was born with a heart condition and was unable to play sports or exert himself much physically. His condition also made him a target for his father's anger. 
As Gacy got older, he realized that he was gay. However, during the time he grew up, being gay was extremely taboo. So, Gacy pretended he was straight.
Living in a toxic environment, Gacy looked to leave home as soon as he could. In 1962, he left home to move to Las Vegas. He found work at a funeral home as a mortician's assistant. Gacy slept on a cot behind the embalming room where he watched the morticians work. One night, he got into a coffin and lay next to the body of a teenage boy. After this incident, he quit the funeral home. He had been in Las Vegas only a few months before moving back to Illinois where he enrolled in Northwestern Business College.
After graduating in 1964, Gacy married Marlynn Myers, who worked with Gacy at a shoe company in Springfield, Illinois. Gacy worked managing Myers' father's three Kentucky Fried Chicken franchises in Waterloo, Iowa. The couple lived with Myers' parents in Iowa. He and Marlynn had two children and Gacy joined the Waterloo Jaycees.  According to All That's Interesting, the Waterloo Jaycees were a group of businessmen allegedly involved in drugs, prostitution, and pornography. Gacy also created a make-shift "club" in his basement where teenagers were free to drink alcohol and play pool.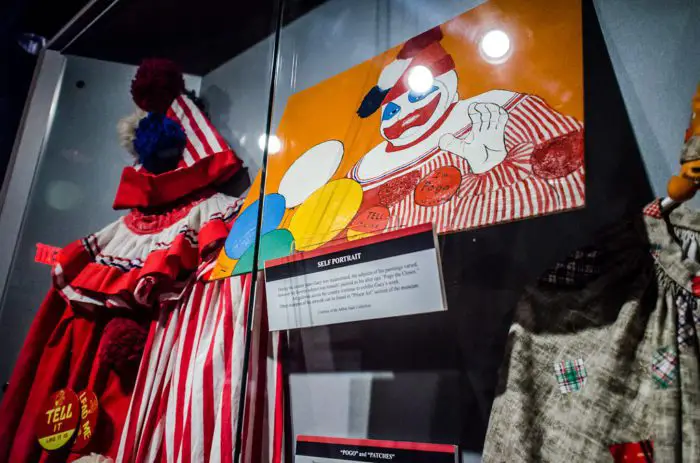 First Arrest and Conviction
Gacy was in trouble with the law more than once—most notably in 1968. In August 1967, Gacy hired 15-year-old Donald Voorhees, the son of a Jaycees member, to do some work around the house. Gacy allegedly gave Voorhees alcohol and forced him to perform oral sex on him in the basement. Voorhees told his father what happened in March 1968, and the two reported the incident to the police.
Gacy attempted to bully Voorhees into silence, paying an employee $300 to beat Voorhees up. However, Voorhees escaped the attack and reported it, escalating the case against Gacy. Gacy pled guilty to oral sodomy and received a 10-year prison sentence. All That's Interesting points out that same-sex sexual relations were illegal in Iowa at the time. Marlynn divorced him, and Gacy never saw her again.
First Prison Stay
Behind bars, Gacy turned on his usual charm and managed to get out after serving less than two years of his sentence. Gacy made his mark during his short prison stay by securing a raise for mess hall workers, increasing membership in the prison Jaycees by 600, and working to improve conditions for inmates. That's not all—he also oversaw the installation of a miniature golf course in the recreation yard.
All That's Interesting points out, "He also pretended he was straight and that he hated 'queers' in order to protect himself from the wrath of his fellow inmates." He was given 12 months of probation under the condition that he had to live with his mother in Chicago and keep a 10 PM curfew.
After Release
Gacy did move in with his mother in DesPlaines, Illinois. However, Esquire points out that Gacy had many incidents after his release from prison. From 1970 until his arrest in 1978, Gacy was arrested and investigated several times. Gacy was arrested in 1971 after a teenage boy reported that Gacy picked him up at a bus station and tried to force him to commit a sex act. The charges were dropped when the boy didn't show up in court.
Police investigated Gacy in 1975 and 1976 after two young boys who worked for him disappeared on separate occasions. The police were unable to link Gacy to either disappearance. Esquire also reports that Gacy was put under police surveillance after a nine-year-old child sex worker went missing in 1976.
The Birth of Pogo
During this period, when he was repeatedly coming to the attention of authorities, Gacy was starting a new life. He moved into the infamous house at 8213 West Summerdale Avenue in 1971. All That's Interesting points out that Gacy killed most of his victims in the house. It was also during this period that he joined the local "Jolly Joker" Club, for people who performed as clowns at birthday parties and hospitals. 
According to All That's Interesting, during his first prison stay, Gacy started repeatedly drawing pictures of a clown character he named Pogo. After his release, he taught himself how to apply clown makeup and started to work as Pogo the Clown. Gacy performed as Pogo at various local events, including charitable events and Democratic Party functions. Norwood Park residents said that they remember Gacy showing as Pogo up at a local bar and reportedly Gacy's favorite, the Good Luck Lounge.
Gacy got married again in 1972 to Carol Hoff, who he knew from high school. Hoff reportedly divorced Gacy in 1975 after he told her that he was bisexual. Hoff later told investigators that she saw Gacy bring teen boys into their garage; however, she denied any knowledge of the murders.
The First Murder
Gacy committed his first murder on January 2, 1972.  All That's Interesting reports that Gacy met six-year-old Timothy McCoy at a bus terminal and invited him to stay over. McCoy had just spent Christmas with his family in Michigan and he was on his way home to Iowa.
McCoy woke the next morning and decided to make breakfast. He went into the bedroom to wake Gacy still carrying the knife he was using in the kitchen. Gacy saw the knife and thought that McCoy's intent was to stab him. Gacy stabbed McCoy and buried his body in the crawlspace. He eventually covered the boy's grave with concrete. 
Gacy callously and coldly described the murder as the "ultimate thrill" and said that he had a "mind-numbing orgasm" when he killed McCoy.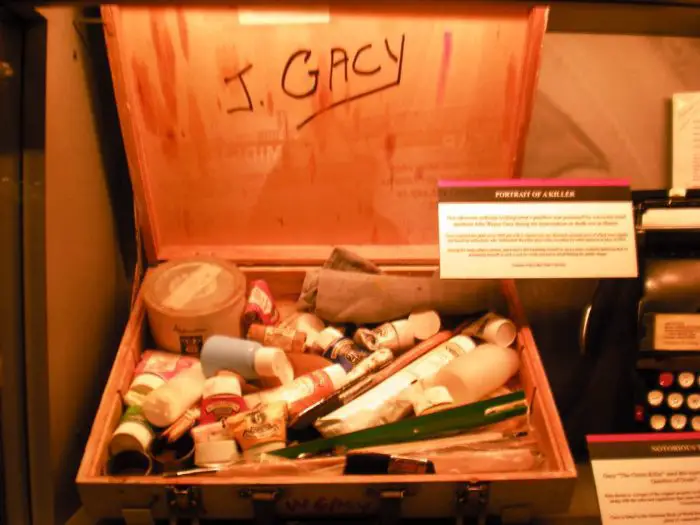 Did John Wayne Gacy Act Alone?
Esquire points out that Peacock's 2021 documentary raises a significant question in the Gacy case. The documentary looks into two boys who not only worked with Gacy but moved into his house after his divorce from Carol Hoff.
David Cram and Michael Rossi testified against Gacy during his trial. During the period of the murders, the two dug trenches for Gacy in the crawlspace. Not only that, they reportedly covered the ground in lime to cover the smell. During their testimony, both Cram and Rossi claimed that they were told that the crawlspace was a "plumbing project."
The documentary features new footage in which Gacy claims that both of them were involved in the murders. Gacy didn't provide any further information. Esquire interviewed Officer Michael Albrecht, who helped apprehend Gacy. Albrecht said that he does believe Gacy acted alone.
Esquire points out also that there could be more victims. In the documentary, former police officer Rafael Tovar recalls that, when asked if there were any more victims, Gacy said that "45 sounds like a good number." Esquire reports "When asked where the other 12 bodies might be, Gacy replied, 'No, that's your job. You got to find out.'" 
Gacy eventually recanted his initial confession and claimed that he didn't commit most of the murders he was convicted of.
A 2012 Huffington Post article titled "John Wayne Gacy Accomplice? Lawyers Believe Killer Did Not Act Alone" reports that two Chicago lawyers, Rober Stephenson and Steven Becker, were re-examining the case. Both men believe it's possible that three of the victims found in the crawlspace were killed by someone else.
Stephenson and Becker told the Chicago Sun-Times that Russell Nelson of Minneapolis and Robert Gilroy of Chicago, went missing while Gacy was out of town. Huffington Post reports that work records show that Gacy also wasn't available when John Mowery of Chicago went missing.
Russell Nelson's family believes that a friend of Russell's knew Gacy personally and may have had something to do with the murders. When he was arrested in 1978, Gacy told the officers that there were other people "directly" involved with the murders and referred to them as "associates."
Huffington Post also reports that, in a 1992 interview with CBS Chicago's Walter Jacobson, Gacy claimed that employees from his construction business could be responsible for some of the murders since they often stayed at his house.
The Killer Clown Still Haunts Us
So many years later, five of Gacy's victims remain unidentified. The families are still haunted by Gacy, their lives forever altered by their losses. Did Gacy's father's abuse fuel his son's violence? It certainly doesn't excuse Gacy's actions. Like many other convicted serial killers, Gacy did come to the police's attention before his final arrest. Again, I find myself asking the question, why was nothing done? Documents make it clear that Jeff Rignall's report was shrugged off simply because he was gay. 
If it weren't for Robert Piest's disappearance, would Gacy ever have been brought to justice? In 1978, Gacy's luck ran out, and his time was officially up when he was executed in 1994. Gacy certainly is not credible, but information uncovered by others who decided to take a second look at this case presents an even more frightening possibility—that Gacy didn't act alone and his accomplices are still out there.
You Might Also Enjoy:
Dahmer: What's Real and What's Fiction?
The Face of True Horror: Characters Inspired by Real-Life Serial Killer Ed Gein
The Ones That Got Away: Shot by The Night Stalker
Richard Ramirez: A Stalker in the Night
The Original Night Stalker: A Real Life Horror