As the old expression goes, truth is stranger than fiction. When watching a gory slasher film or some macabre psychological horror, the audience thinks that the fictitious killer is the creation of a macabre imagination. There's another expression that art imitates life. Creative minds are stimulated by their environment—what they see and hear every day. That's where most creative minds draw their inspiration, isn't it?
Take three classic and influential horror films that have chilled audiences for decades and inspired writers and filmmakers: Psycho (1960), The Texas Chainsaw Massacre (1974), and The Silence of the Lambs (1991). These three notable films have a common thread. They were all inspired by the gruesome crimes committed by the same man—Edward Gein.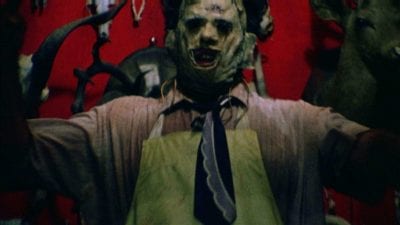 Gein was found guilty of the murders of two women during the late 1950s. Described as a likable but odd guy, Gein lived in an isolated farmhouse on the outskirts of the small town of Plainfield, Wisconsin. Gein did odd jobs around town including babysitting. His father was a violent alcoholic and his mother equally violent and fanatically religious. Gein was known for his devotion to his mother, who dominated his life and kept him isolated as a child. She read her sons violent passages from the Bible and taught them that women are evil.
After his mother passed away, Gein was left alone in isolation. Free of his stern, Bible-thumping mother, Gein decided to pursue some rather gruesome interests. When local woman Bernice Worden disappeared, Gein became a suspect. The police were not prepared for what they would find. His farmhouse was a macabre treasure trove of body parts robbed from the corpses of recently deceased middle-aged women. Investigators found Worden's body decapitated and hanging from Gein's ceiling. They also found the remains of another missing person, Mary Hogan. Gein confessed to killing both Worden and Hogan.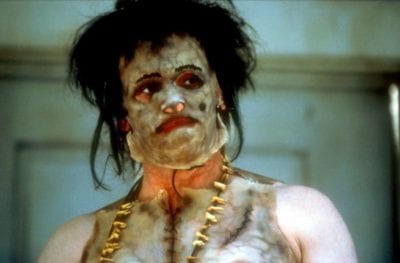 Gein had furniture upholstered in human skin, "skin masks" from his female victims, lampshades made out of human skin, human skulls used as bowls and various decorations, and a box of female genitalia. He was even making a "woman suit" from real human skin so, Gein said, he could "crawl into" his late mother's skin.
Gein was found guilty by reason of insanity and confined to a mental institution until his death in 1984. Hearing about his crimes stirred the creative minds of writers and filmmakers. How could Gein's true macabre tale not inspire a horror film? Here are some fictitious characters that were inspired by Ed Gein.
Norman Bates, Psycho (1960)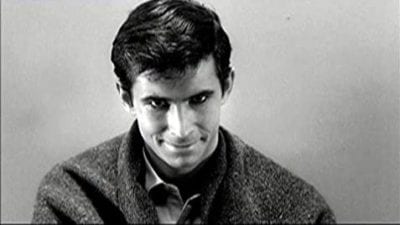 Alfred Hitchcock's classic thriller, Psycho, has a compelling plot with complex characters topped off with a genius twist. Add in Hitchcock's masterful direction and great performances by Janet Leigh and Anthony Perkins, and you get a classic film that still chills audiences 60 years later. Based on Robert Bloch's 1959 novel of the same name, the main character's story closely resembles Gein.
The film starts out following Marion Crane (Janet Leigh), a secretary who steals $40,000 from her boss. While on the run, she stays at the Bates Motel. The proprietor, Norman Bates (Anthony Perkins), is a mild-mannered and very pleasant young man with a domineering and woman-hating mother.
We're led to believe that Mrs. Bates kills Marion Crane. But, we find out that Mrs. Bates was in fact dead. Norman kept her corpse in the house. He began to take on his mother's personality and even dressed like her when he killed.
There wasn't any grave-robbing or a skin suit but the similarities are obvious. By taking on her personality and appearance, Norman Bates crawls into his mother's skin. The difference is that he commits murder as her. In reality, Gein took it a step further. He robbed graves and killed women to make a suit of his victims to crawl into his mother's skin. Like Gein, Bates is also soft-spoken and mild-mannered, living a life of social isolation.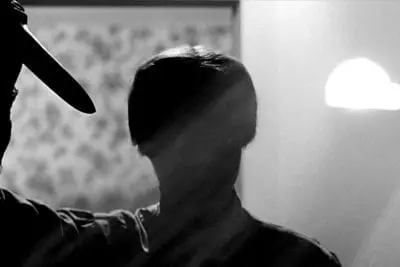 Hitchcock directed the film, but author Robert Bloch created the character. Bloch was from Wisconsin and lived 35 miles from Plainfield. Over the years, it's been said that Bates was based on Gein. It turns out that although Bloch heard of Gein, he didn't have the serial killer in mind when creating Bates.
Bloch said that Gein's situation as a murderer living in a small town is what got his creative juices flowing. No matter what Bloch's intention, similarities between Bates and Gein surprised the author. Gein must have seeped into his subconscious.
I'd discovered how closely the imaginary character I'd created resembled the real Ed Gein both in overt act and apparent motivation.

-Robert Bloch
Bloch added that, "Thus the real-life murderer was not the role model for my character Norman Bates. Ed Gein didn't own or operate a motel. Ed Gein didn't kill anyone in the shower. Ed Gein wasn't into taxidermy. Ed Gein didn't stuff his mother, keep her body in the house, dress in a drag outfit, or adopt an alternative personality. These were the functions and characteristics of Norman Bates, and Norman Bates didn't exist until I made him up. Out of my own imagination, I add, which is probably the reason so few offer to take showers with me."
Leatherface, The Texas Chainsaw Massacre (1974)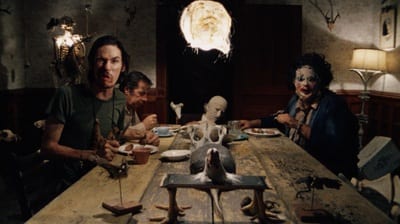 Fast forward to 1974. The Texas Chainsaw Massacre is a classic slasher that, like Psycho, continues to terrify audiences to this day.
The story follows a group of 20-somethings traveling through rural Texas. They run out of gas and cross paths with a family of cannibalistic psycho killers. The now-iconic killer, Leatherface, wears masks skinned from his victims' faces. Leatherface's masks are all female.
For me, one of the most memorable scenes in the film is when one of the characters stumbles into Leatherface's farmhouse. Their living room is decorated with human bones, complete with a couch made from human skeletal remains.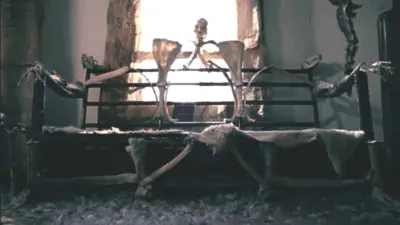 Texas Chainsaw Massacre co-creator and director, Tobe Hooper, said that when he was 7- or 8-years-old his relatives from Wisconsin would visit. They told him about a man who lived about 20 miles from them who had lampshades made out of human skin. He said that an image stayed with him of someone making lampshades out of people. He said that his relatives' gruesome tale must have seeped into his subconscious.
In turn, Hooper's masterpiece has seeped into others. Considered one of the most terrifying and influential horror films of all-time, The Texas Chainsaw Massacre inspired many filmmakers. Most notably, with Rob Zombie's Firefly family, a band of psychotics who torture and kill without mercy. Another very strong connection to the Texas Chainsaw franchise is Bill Moseley who plays head-psycho-in-charge, Otis Driftwood. Moseley also played Leatherface's brother, ChopTop, in The Texas Chainsaw Massacre 2.
Jame Gumb, aka Buffalo Bill, The Silence of the Lambs (1991)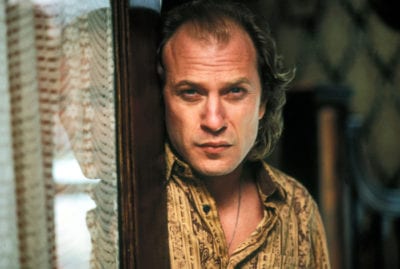 The Silence of the Lambs captivated and horrified audiences with the charming, erudite cannibalistic serial killer, Dr. Hannibal Lecter (Anthony Hopkins).
The head of the FBI'S Behavioral Science Unit, Jack Crawford (Scott Glenn), assigns promising FBI trainee Clarice Starling (Jodie Foster) the task of interviewing Lecter for insight on a series of murders. The partially skinned bodies of five young women have been found dumped in rivers. Like Gein, the killer, Jame Gumb (Ted Levine), aka Buffalo Bill, harvests parts of his victims to make a "woman suit."
The film is based on Thomas Harris' 1988 novel of the same name. Harris based his character FBI Agent Jack Crawford on real-life retired FBI Agent John Douglas. Douglas was considered an innovator in the field of law enforcement. He is the first to incorporate the study of psychology as a tool to help apprehend serial killers. In a 1999 interview, Douglas said that, while, fortunately, no one like Lecter exists, Buffalo Bill has elements of more than one real-life killer:
I think it's more scary that there are people like Buffalo Bill. He is a composite of three killers who Harris learned about in a lecture: Ted Bundy. A guy from Plainview, Wis., who killed a couple people. Dug up the graves of a couple more. And he'd skin them. And preserve the flesh in motor oil. Then he would slip them on himself. Face masks. He had half a dozen of them.
Rejected for sexual reassignment surgery because of his psychological issues, Gumb channels his rage into making a skin suit of real women. He wants to crawl into a woman's skin for much different reasons than Gein.
The character Jame Gumb still sparks controversy today. In both the book and the film other characters state that Gumb is not a transsexual but believes he is. I took this to mean that he isn't transsexual in that his specific desire is not to change his gender. Described in the book, as self-loathing due to an unstable upbringing, Gumb wants to transform into someone other than himself. Becoming a woman would be the furthest from the person he hates the most.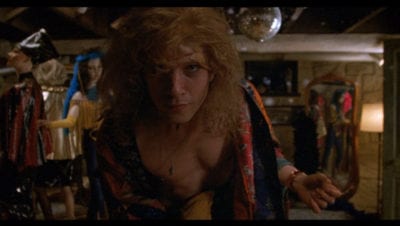 Silence director Jonathan Demme said: "We knew it was tremendously important to not have Gumb misinterpreted by the audience as being homosexual. That would be a complete betrayal of the themes of the movie. And a disservice to gay people." He described the killer as "someone who is so completely, completely horrified by who he is that his desperation to become someone completely other is manifested in his ill-guided attempts at transvestism, and behavior and mannerisms that can be interpreted as gay."
Actor Ted Levine, who played Gumb, did a lot of reading up on Gein and another real-life killer, Jeremy Brudos, to prepare for his role. He also explored the LGBTQ community and said that he hung out in bars and clubs and talked to various people in the LGBTQ community. He said that he saw no similarities between his character and the people he met. So, he took a very different interpretation of Jame Gumb:
…he's not a transvestite either or a transsexual. He was playing with these ideas and he's tried on a whole lot of personas, and just got hooked on this idea of dressing in a women's skin.
These three iconic and influential movies are all based on one killer who committed acts just as or more frightening than his fictional counterparts. Gein's influence is definitely there. Elements of his crimes are present in each story and integrated into the character and story in a different way.
Norman Bates, like Gein, is obsessed with his domineering deceased mother to the point where he takes on her personality and kills as her. Leatherface and his family rob graves and decorate their home with human remains. Leatherface specifically likes to wear the faces of his female victims. The controversial character of Jame Gumb creates a woman suit from real women as a way for him to escape from himself.
Gein seeped into the subconscious of the creative minds of three writers who in turn have haunted our nightmares with their tales for many decades. Real or fictitious, these killers personify our worst fears: a human who hunts other humans because of a broken psyche. Someone who blends seamlessly into the society around them. Their mask of sanity hides a predator. Its design serves to disarm their prey, allow them to let their guard down. They personify the shadowy unknown that we all fear.