I don't know if a scarier monster could be written, if stronger survivors could be imagined or a bigger, more enduring mystery dreamt up in the mind of any writer when it comes to the Original Night Stalker. At least not as far as I am concerned. I remember the night I learned about the Original Night Stalker, known by many names, and his insane reign of terror all across California.
How could this be real? How had they not found this man? I was horrified, genuinely. I love learning about true crime, and this isn't the first bad guy I'd ever heard of, not by a long shot. Believe me when I tell you that the night my friend introduced me to the case was the very night I started arming our alarm system.
So, I know this isn't typical horror content, but I couldn't think of anything more fitting or more horrifying than this reality. I was born two years before this killer's last known attack, and I have no connection to this man or the many survivors, but yet I am horrified about what he did. To this day, I am terrified of him.
Now he presents as a feeble older man, pleading guilty, pretending he can barely hear or speak. It's an act. Law enforcement had this man under surveillance for weeks before his arrest. They watched him work in his garage and ride his motorcycle at high speeds down nearby highways. His neighbors were dumbfounded when they saw this feeble image on TV, knowing full well this wasn't the virile man they had known.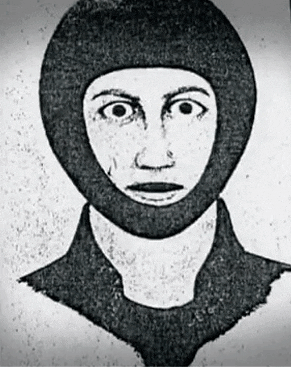 We now know the man behind the scruffy, hushed voice that has terrorized so many for so long, but that is a luxury I am not sure anyone expected ever to have. Many detectives, internet sleuths, and otherwise interested parties have spent decades trying to track down this man with many names. The Original Night Stalker. The East Area Rapist. The Visalia Ransacker. The Golden State Killer. You can call him whatever you want, but what he was back then and remains to be now, is terror.
I don't want to go over every case in every detail, because it is difficult to read about, talk about, and have in your head. If you would like to have those details, I highly recommend the book Hunting a Psychopath by Richard Shelby. Richard was one of the original detectives on the case, and he goes into stunningly upsetting details. I read the entire book the day it arrived.
The Original Night Stalker's reign of terror was thought to begin in 1976 and lasted until his last confirmed case in 1986. To imagine that he stalked and raped more than 50 women in that timeframe is mind-boggling. He also killed at least 13 people before all was said and done, some on purpose, some in unplanned reactionary events, but, in all, 13 lives lost nonetheless. He left countless victims in his wake, before vanishing to live out his perfect suburban life, right in the back yard of his hunting grounds.
There are so many reasons that I am particularly horrified by this case, which is one of the reasons I thought it was worth diving into. Throughout many attacks and in many areas, 911 wasn't even a thing yet, which is entirely alien to me. There were no national databases, no DNA, and no shared information between neighboring law enforcement agencies. There are so many reasons that the East Area Rapist, a term coined by the Sacramento Bee, was able to elude capture.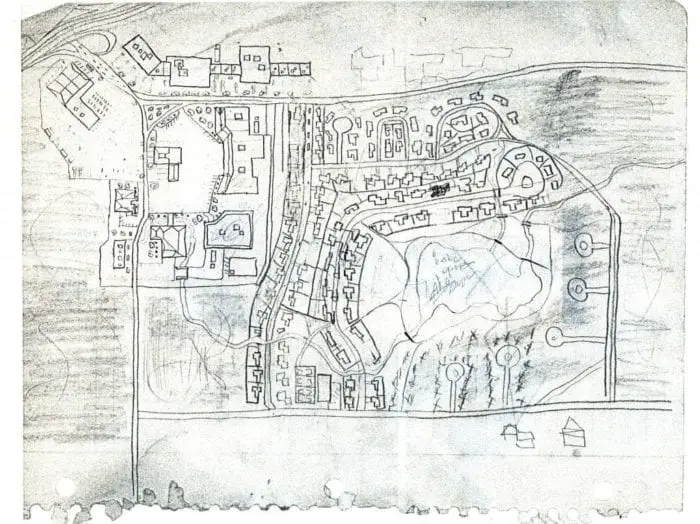 While I do not want to go into gory detail over every single case, I do want to tell you some of the things that made my hair stand on end as I researched this case. I have dedicated an embarrassing amount of my life to learning about this killer. EARONS (this is a commonly used name as it combines the acronyms of his two longest-running names) would stalk the homes and victims long before he attacked. The stalking aspect was discovered as time went on, and victim statements were gathered and compared. He brought pre-cut rope with him, or he would hide the pre-cut cord in the home days before the attack.
In 1978 a woman was cleaning her home when she lifted the couch cushions (this should honestly be reason enough for me to clean better) and found sections of pre-cut rope, and by 1978 citizens were well aware of EARONS. The woman called the police, and investigators sat on the house for three days, as they were sure he would be back. Clearly, if he were watching the homes, he would have known the cops were there.
Not only was EARONS stalking his victims, but he was keeping up with the media as well. He formerly was known to attack women who were either single or home alone during the attack. If there were a man in the house, he would often strike just moments after the man left for work or whatever reason. When it was reported that EARONS was only attacking women while they were alone or otherwise single, he started attacking couples while the husband was present.
When the double attacks occurred, he would wake the couple in the middle of the night by shining a flashlight in their faces to disorient them. He would claim to have a gun and force the woman to tie the man up. He gave various stories to victims through the years, sometimes saying he just needed money to put them at ease. Once the man was tied up, he would tie up the woman, separate the two and place a plate and cup on the back of the male party. If the man tried to move or undo his bindings, the glass would fall off or clink and make enough noise to alert EARONS. This aspect alone was something FBI profilers had never seen before.
Another unsettling characteristic that was very much connected with EARONS was the rummaging of victims' kitchens. Between tying up the couples, assaulting the women, and various other things he did in the hours he would spend in the homes, he would make himself a snack. Many of the victims' report EARONS making sandwiches, drinking beer, or just a lot of general noise coming from the kitchens of their homes. It also was said that EARONS would sometimes talk to himself, which would confuse the homeowners, not knowing if there was another person in the house or if this guy was just nuts. Spoiler, he is just nuts.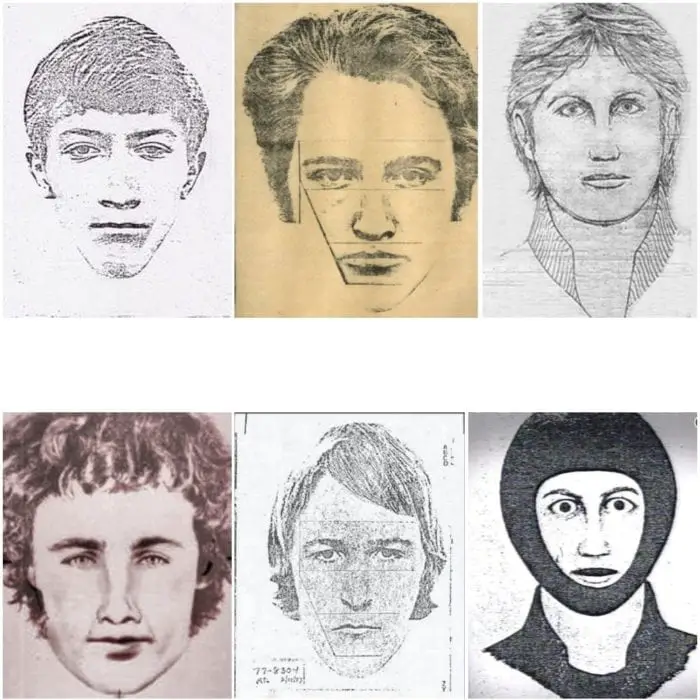 On November 3rd, 1976, there was a community meeting held to address the rumors of several rapes taking place in areas east of Sacramento. The deputies were there to answer questions and as well as give available information on the suspect, such as what little description they had. During this meeting, it has been reported that a man stood up and gave an angry speech pointed at the other men in the crowd. He was basically saying they were cowards for "letting" their wives be attacked, and explaining how he would never let that happen to his wife. In May of 1977, that same gentleman and his wife would become the 21st victims of EARONS.
There are so many weird things in this man's life, just so many oddities. I am going to link some of my favorite resources on this case, but I do want to make it very clear; these stories are violent, graphic, and hard to take in. I learned most of what I know from the book mentioned above by former detective Richard Shelby, Hunting a Psychopath. I could not get enough information on this killer; he wasn't caught at this time, and also there was very little information when I learned about him. I think there were articles by Michelle McNamara (who gave him the name Golden State Killer), a few podcasts, and many a rabbit-hole on Reddit. I will recommend The Unresolved Podcast for its series on The Original Night Stalker, it is extensive and comprehensive.
As I write this, we are only about three weeks past the day that Joseph James DeAngelo pleaded guilty to 13 murders and upward of 50 rapes. He cannot legally be prosecuted for the rapes as the statute of limitations (a thing we need to burn to the ground) has run up on all of them by decades. I want to talk a little about how we got to that day in court, and about a man by the name of Paul Holes. Paul Holes was a cold case investigator that had stumbled upon the EARONS case file during the beginning of his career.
In the early 90s, Paul Holes had been hired as a deputy criminologist in Contra Costa County, California, and it was only a few months after that he came across a manilla envelope that contained the case information for EARONS. The file had been left in an old cabinet and was marked simply, "EAR," this would be the moment that changed Paul Holes's entire legacy.
In 2001, DNA was able to verify that the East Area Rapist, Original Night Stalker, and Visalia Ransacker were all one and the same. A prolific criminal had been terrorizing California since 1974, and not just north or south California, but both. Paul would go on to work with Michelle McNamara in trying to solve the case and match that same DNA to an actual person.
In January of 2018, Paul Holes, with the help of FBI lawyer Steve Kramer, uploaded the DNA from the EARONS file (which was collected from a victim's rape kit) to a DNA site much like many of the commercial sites we have all used in the last few years. After finding a family line and narrowing down the most likely men by age, law enforcement surreptitiously collected DNA from a few of the men until only one man was left. Paul Holes would retire mere weeks before the arrest of Joseph James DeAngelo.
On April 24th of 2018, the Original Night Stalker, the East Area Rapist, the Visalia Ransacker, the Golden State Killer, was taken into custody. His reign of terror over and a face finally assigned to that terror. On June 29th of 2020, DeAngelo pleaded guilty to avoid the death penalty, in one last move of cowardice.
In the July 6th episode of The Murder Squad, a podcast hosted by Paul Holes and Billy Jensen, Billy recounts a moment too good to leave out here. Because of the ongoing pandemic, the plea agreement hearing was held in some kind of conference room, so in a twist of fate, it forced DeAngelo to face his survivors while they gave impact statements and testified.
DeAngelo was basically up on a stage facing the entire crowd, when, in court, the defendant usually has their back to the gallery. The seating arrangement is important because when Jane Carson-Sandler was asked to describe her assailant, she stood facing DeAngelo and said, "He had a small penis," which has been a well documented fact in the case. According to Jensen and Holes, the gallery erupted in applause.
There is so much more to know about this case and to know about the absolute bad-ass survivors of this terrible man's rage. The survivors are the main reason you should keep digging, they are some of the most inspiring people. I hope you find the time to look into it a bit more because, as I said at the end of my Cabrini-Green article, there will never be a greater monster than human beings.