When two boys found a body in a lot near a Burger King in Ocean Township, N.J., the investigation unraveled a wild tale that would rival anything the most imaginative writer could come up with.
The Body Near The Burger King
It was Friday, January 14, 1983, when two boys playing in a wooded area off Highway 35, near a Burger King, found a body and ran home to tell their parents. 
In his book, The Jersey Shore Thrill Killer Richard Biegenwald, John E. O'Rourke writes that police recovered female skeletal remains clothed in a dark shirt and blue jeans. Investigators found four bullet holes in the skull (three bullets were still inside of the skull). Judging from the victim's remains, it was determined that she was most likely killed during the summer when the area is overgrown with foliage that would have concealed the body. Due to high activity in the area, investigators speculated that the body must've been dumped during the wee hours of the morning. [1]
While reading the newspaper, Detective Mike Dowling saw the story about the body and, through the description, connected it to a missing person case. The detail that stuck out the most was that the body was found barefoot. [2]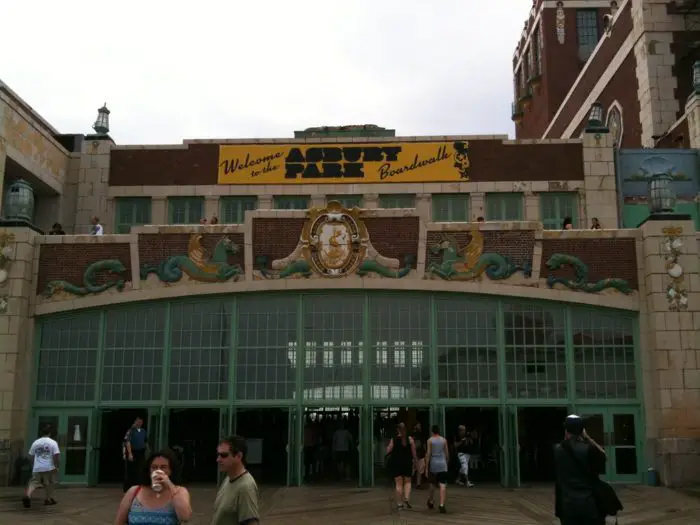 Anna Marie Olesiewicz
The body was identified as Anna Marie Olesiewicz, age 18, who was last seen on Friday evening, August 27, 1982.  Anna lived in Camden, N.J. with her father. She headed to Neptune City with a friend, Denise Hunter, also 18. Denise's uncle lived near the Asbury Park boardwalk. The teenagers headed to the boardwalk for a night out. [3] 
After walking the boardwalk for a while, Anna and Denise sat down across from the historic club, the Stone Pony, and listened to the music coming from the bar. Anna's feet hurt and she gave her shoes to Denise who put them in her pocketbook. Denise needed to use the restroom. Rather than use a public restroom, she decided to go to her uncle's house. The last time Denise saw Anna she was sitting across from the Stone Pony. When Denise returned, she was gone. [4] 
After ruling out both Denise and a man only known as "Noblock," Anna's case went cold. After Dowling contacted police about the remains, police contacted Anna's family for dental records which confirmed the remains were Anna's. [5]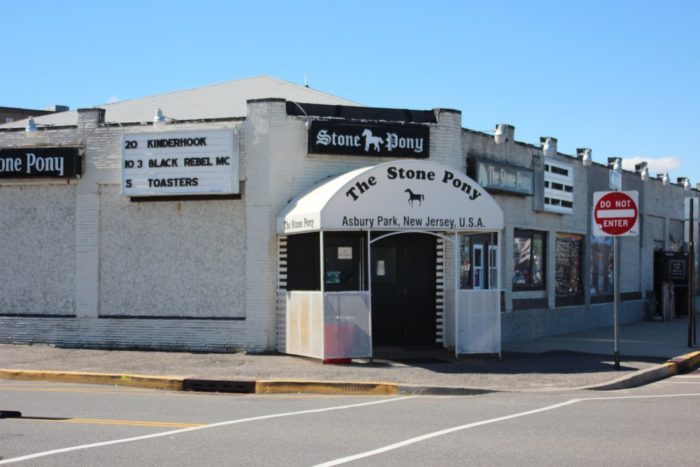 Theresa Smith
A 22-year-old woman named Theresa Smith contacted police about a man named Richard Biegenwald. She said that Biegenwald showed her the body of a young girl in his garage which matched the description of Anna's remains. She said that the girl was wearing "unzipped pants, a dark shirt, and was barefoot." [6] 
Smith worked with Biegenwald's wife, Diane, at a jewelry store. She became friends with Diane and moved in with the couple in June 1982. Smith allegedly had a sexual relationship with Richard Biegenwald. She said that he taught her how to shoot a gun and that he said that he preferred to use a .22 caliber gun because "the bullet would go in and rattle around the brain." [7]  
Smith was described as an amphetamine addict and told detectives that Diane, who also worked at a hospital, stole drugs from her job for the three of them. She also said that Biegenwald wanted her to be his partner in crime. He told her that she needed to kill someone to prove herself. He chose Smith's co-worker, a woman named Betsy, to be her first victim. Smith invited Betsy to hang out one night but Smith was unable to kill Betsy. Biegenwald was furious. That night, he woke Smith and told her to look out the window. She said that she saw what looked like a body in the passenger seat of his car. [8]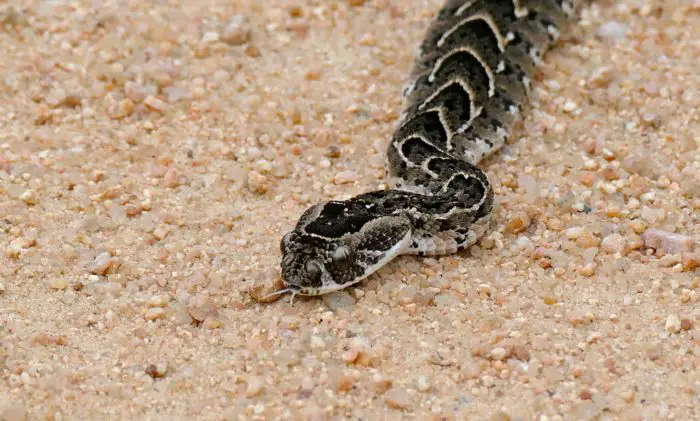 During Biegenwald's trial, Smith told the story of the night she saw the body later identified as Anna Marie Olesiewicz in the garage. The next day, after she looked out of the window and saw the body in the car, Smith said that Biegenwald wanted to show her his victim. "He told me this was supposed to be my victim. I was supposed to kill her." When the prosecution asked about Biegenwald's use of the word "victim," she said that he used it a few times and that Biegenwald defined a victim as "a person susceptible to things and easily manipulated." Smith was also asked if Biegenwald said why he killed Olesiewicz. Smith quoted Biegenwald as saying, "She was there so I shot her " [9]
When speaking to investigators, Smith divulged another chilling detail from that night. She told them that Biegenwald insisted that she touch the body. He wanted her to pick up her leg and tell him how it felt. He also took a black and gold ring off the body and gave it to Smith who eventually gave it to Diane. [10] (Investigators later found the ring in Diane's jewelry box. Anna's boyfriend confirmed it was hers.) [11]  
She said that Biegenwald told her that he met the girl on the boardwalk and offered her marijuana. His original plan was to bring the girl home for Smith to kill. When the girl refused to get out of bed, he shot her. [12] 
Smith told investigators about a man named Dherran Fitzgerald who lived across the street. She said that Fitzgerald and Biegenwald were ex-cons who met while serving time in prison. Smith said that Biegenwald and Fitzgerald were building weapons and bombs in the basement. She also said that Fitzgerald had a hidden room where he grew marijuana. She also said that the men had a poisonous snake and were extracting venom from it. She said that Fitzgerald and Biegenwald planned to poison people at the Monmouth County Mall. [13] 
When Biegenwald and Fitzgerald were arrested, police found everything Smith described, including the snake which was a puff adder, considered one of the deadliest snakes in the world. [14]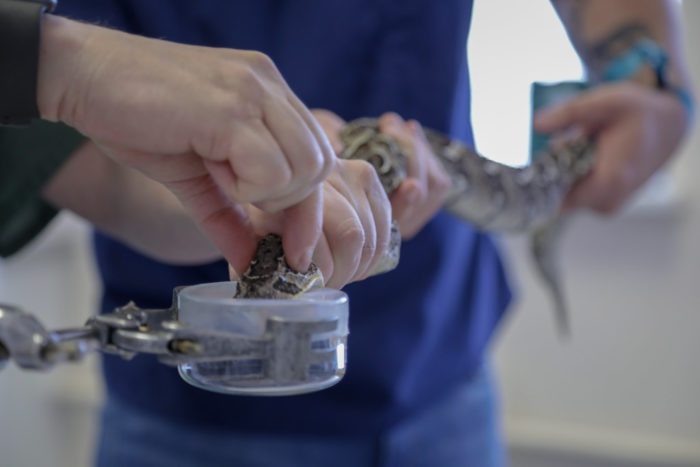 Dherran Fitzgerald
Detectives followed up on Smith's information. They found out that Dherran Fitzgerald had been in and out of prison most of his life. Born in October of 1935, he was raised in Long Island, N.Y. Fitzgerald enlisted in the United States Navy where he served as a paratrooper. He was arrested in 1952 for assaulting someone with a knife, he was incarcerated from April 1963 to July 1965 at Sing Sing and Attica for attempted burglary, and he was arrested in 1966 for robbing a housing project in Camden, N.J. during which he took Camden police officers and two others hostage. At the time Smith spoke to police, Fitzgerald worked waxing floors at supermarkets. He had an outstanding warrant. He failed to appear in court after being arrested for shoplifting at a local deli. [15]  
Fitzgerald eventually offered information in exchange for a plea deal. Prosecutors offered him a 10-year sentence in exchange for the information. He told investigators that he and Biegenwald were involved in a gun-running operation with another ex-con named William Ward. Fitzgerald also said that he helped Biegenwald dispose of the bodies of young women. He also told police that Biegenwald killed Ward. Fitzgerald and Ward were fighting over money. Biegenwald intervened, shooting Ward in the head. Fitzgerald led police to Ward's remains in Mount Calvary Cemetery in Neptune, N.J. Ward's remains were found in an area of the cemetery where excess dirt was deposited. He was shot in the head five times. Fitzgerald also told investigators about other murders. [16]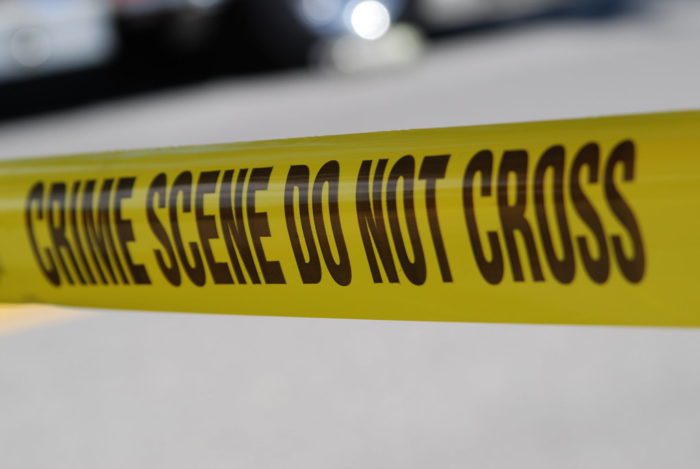 More Victims
According to a Daily News article from 2010, "Jersey Shore 'Thrill Killer' Richard Biegenwald accused of killing five in early '80s," Fitzgerald led investigators to three more bodies that would be identified as Betsy Bacon, Maria Cialella, and Deborah Osbourne, all age 17. 
Betsy's remains were buried in Tinton Falls, N.J. Maria and Deborah were buried in Biegenwald's mother, Sally's, backyard in Staten Island. 
The Daily News quotes Sally: "Only God in heaven knows what he's done or the reasons for it […] But he is still my son and I will care for him and visit him. I guess that's what they mean by a mother's love."
Maria Cialella was the first to disappear. According to the Daily News, on Halloween night in 1981, she left her house in Brick, N.J. at 6 p.m. A patrolman was the last person to see her walking along Route 88. He was on a call and intended to stop and offer her a ride when he got back. When he returned 10 minutes later, she was gone.
Betsy Bacon, of Sea Girt, N.J., vanished one week before Thanksgiving in 1982. On Saturday, Nov. 20, Betsy went out to buy cigarettes at 11 PM. Her family woke up the next morning to find that she never returned. [17]  
Deborah Osbourne was last seen hitchhiking with a friend on Route 88. The two were headed to the Idle Hour Bar in Point Pleasant, N.J. (The drinking age in New Jersey was 18 at this time.) Biegenwald lived near the bar at the time. While at the bar, Deborah's friend went to the restroom. Deborah was gone when she returned. [18] 
Betsy and Maria were both shot in the head. Deborah was stabbed 21 times, mostly in the abdomen and chest. O'Rourke writes that the amount of stab wounds indicates a "level of anger and frustration not commonly associated with Richard Biegenwald." He speculates that Deborah may have refused to go with Biegenwald. [19]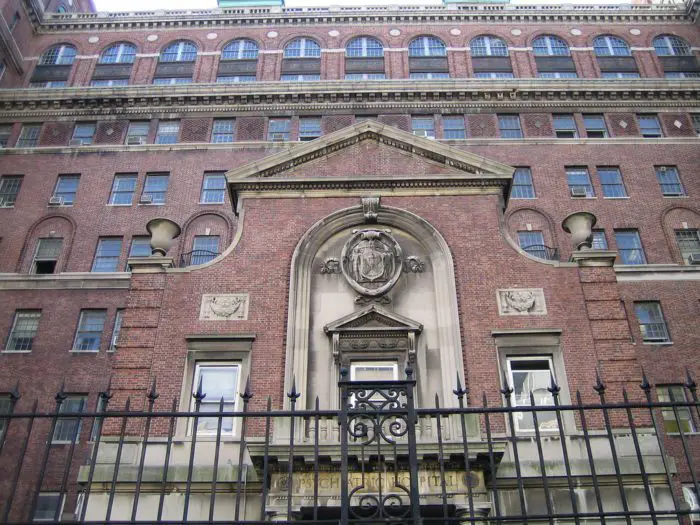 Richard Biegenwald
At the time of his arrest, Biegenwald was a superintendent of the building in Asbury Park where he lived with his wife and Smith. He was convicted of murder in 1958, was arrested and released for attempted rape, and was returned to prison for a parole violation. [20]
All sources describe Biegenwald as having a troubled childhood with a lot of red flags. 
According to his 2008 obituary in the South Jersey Times, Biegenwald had been in trouble since age 5. He spent time in a children's psychiatric hospital after setting fire to his parents' house. Hospital records indicated that Biegenwald had issues with alcohol abuse. According to O'Rourke, Biegenwald began drinking, gambling, and smoking at 8-years-old. [21]
The Daily News describes Biegenwald's father, Alfred, as an abusive alcoholic father. O'Rourke describes Sally Biegenwald as "timid and not well-educated" and Alfred as both physically and verbally abusive. Albert worked in New York City, for the U.S. Maintenance Company in Manhattan. Albert and Sally lived with Sally's father, Roscoe Decker, in Rockland County, N.Y. [22] 
Born on August 24, 1940, Biegenwald is described as introverted and overly sensitive to criticism. After setting fire to his grandfather's house, Biegenwald spent three years in residential treatment at the Children's Psychiatric Hospital in Rockland County. The hospital allowed Richard to stay with his parents on weekends. This was around the time that Richard reportedly began drinking, smoking, and gambling. During visits home, he was caught torturing animals, and breaking into a neighbor's house, and he set himself on fire at age 11. [23] 
His mother decided to take him to Bellevue Hospital in New York City where Richard was diagnosed with schizophrenia. The hospital's staff administered electroshock treatments two to three times a week. After his treatments, the staff wrapped Richard in cold wet sheets. Richard would later recall that he urinated on himself to keep warm. From Bellevue, Richard was sent to the State School for Boys. There, psychiatrists said that Richard fantasized about death, had night terrors, and tried to escape. After being released at age 16, Richard attended a mainstream high school and continued to engage in criminal behavior. [24]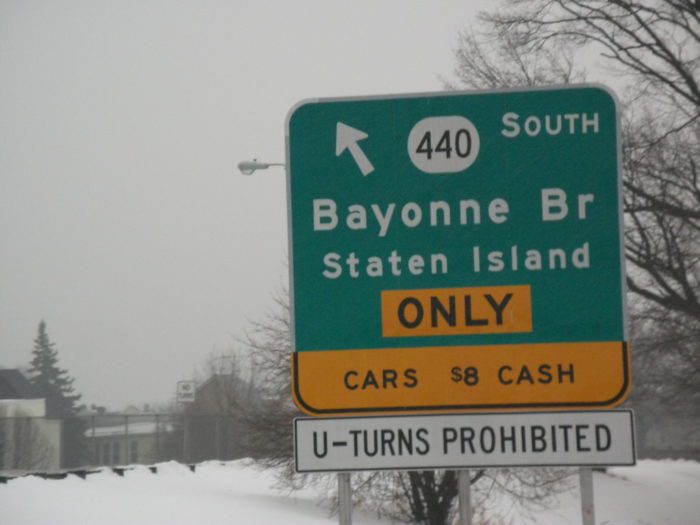 The First Murder
Richard Biegenwald's first victim was 47-year-old Stephen Sladowski. On December 18, 1958. Biegenwald, 18-years-old at the time, stopped at a deli in Bayonne, N.J. at 9:40 PM. He was with a friend, Jimmy Sparnroft. The two worked in New York together. Biegenwald was a clerk at Pachers Inventory Company and Sparnroft was a copy boy for Solomon Bros. and Huntzler Co. on Wall Street. [25] 
Sparnroft was waiting in a stolen cream-colored Mercury outside when he heard a gunshot. Biegenwald ran out of the store, hopped in the car, and yelled "Let's get out of here!" Several witnesses heard the shot including the building owner who lived in an apartment upstairs from the deli. The Sladowskis rented the space from him. Two witnesses got the license plate number. [26]
The Sladowskis were well-known in their community. The son of Polish immigrants who also ran a grocery store, Stephen was an attorney. His wife, Estelle, mainly ran the store which was located only a half block from their house. Stephen opened the store before heading to his office in the morning and went there in the evening to close. Stephen and Estelle had four children: Estelle,19, Catherine,14, Stephen Jr., 11, Robert, 9. [27]  
Stephen was known as a devout Catholic, active in both the church and in civic groups, a member of the Holy Name Society, and the Democratic Club. He was described as "Soft spoken […] with a quick smile and a kind word." [28] 
Police found the abandoned Mercury at 3 AM. Biegenwald and Sparnroft abandoned the car and stole a 1951 Oldsmobile. The two were pulled over in Salisbury, Maryland. Biegenwald shot Officer Eldridge Hayman and grazed his cheekbone. The two got away but Hayman had a description of the two. 
Trooper Carroll C. Serman heard the description over the radio, recognized the car, and pulled them over. A shootout ensued, ending with Serman being shot in the leg and Serman shooting and injuring Biegenwald. The two were taken to the hospital. Sparnroft told them everything and Biegenwald gave a statement. It was determined that Sparnroft was not the shooter. [29] 
Biegenwald received a life sentence for Stephen Sladowski's murder. Sparnroft received 25-30 years. Biegenwald was evaluated in prison. There isn't any indication that he was treated for schizophrenia. However, he did gain experience as a printer, machinist, and dental assistant while in prison. Biegenwald was released from prison on June 24, 1975. He went to live in Staten Island with his mother. [30]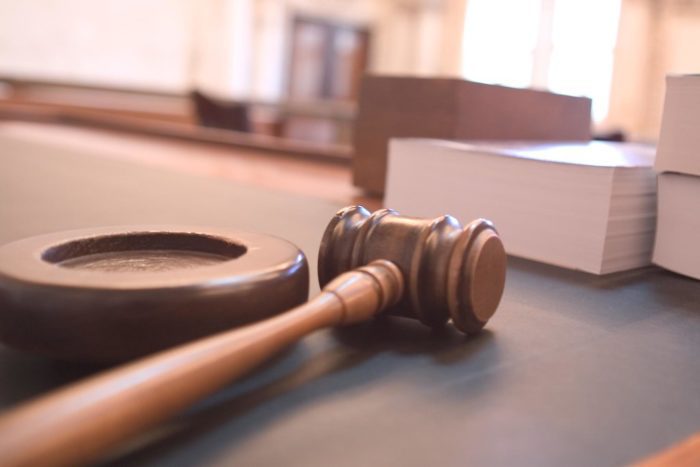 Serial Killer
After his 1983 arrest, Biegenwald offered to lead investigators to more bodies in exchange for a plea deal that would allow him to avoid the death penalty. Prosecutor Charles Buckley thought it over and refused. Biegenwald is quoted as saying: "'I came to Jimmy [Fagen, the assistant prosecutor] at the beginning of the case and said, listen, I give you twenty-five bodies so these families can have closure; take the death penalty off the table; we'll take the pleas and go home.'" [31] 
"'I remember Buckley thinking about it,' says Fagen. "'And others saying 'you can't do that. How's it going to look? You have this guy for the death penalty, and he's going to give you more bodies and you're not going to kill him?'" [32]
During his trial, forensic psychiatrist Dr. Azariah Eshkenazi testified for the defense. Dr. Eshkenazi reviewed Biegenwald's medical history and examined him three times over a year. He diagnosed Biegenwald with an antisocial personality with paranoid traits. Dr. Eshkenazi said that Biegenwald "lacked the capacity to appreciate the wrongness of his act emotionally, though not intellectually […] Intellectually, he knew what he was doing, but he certainly did not appreciate that it was wrong to kill somebody." [33] 
The jury convicted Biegenwald of the murder of Anna Marie Olesiewicz and gave him the death penalty. Biegenwald was convicted of William Ward's murder in February 1984 and got a life sentence. Biegenwald pleaded guilty to the murders of Maria Cialella and Deborah Osbourne in September 1984 and received a 30-year sentence for each. [34] 
After a jury determined errors in the jury selection process, Biegenwald was retried for the murder of Anna Marie Olesiewicz. In 1993, when the jury couldn't reach a decision, the court sentenced Biegenwald to life with the possibility of parole after 30 years. Later that year, Biegenwald pleaded guilty to Betsy Bacon's murder. [35] 
Biegenwald's attorney, Lou Diamond, recalled that Biegenwald claimed that he killed more than 100 people. "He used to try out his altered handguns, equipped with a silencer, on prostitutes […] He was a fan of the New York City trash cans with the mess bottoms, which were designed to allow rainwater to flow out." O'Rourke writes that "These Biegenwald used to dispose of bodies 'off of Sandy Hook, where the crabs would eat them…he was also a fan of the Pine Barrens.'" [36] 
In 2008, Richard Biegenwald died while in custody from lung cancer and kidney failure caused by years of heavy smoking. O'Rourke writes "[…] if it wasn't for Smith and Fitzgerald coming forward, Biegenwald never would have been caught—all of his victims would have remained cold cases " [37]  
Richard Biegenwald had been in and out of prison most of his life. He was also under psychiatric care during childhood. As with many other cases, the red flags pop up everywhere as you read the details of his childhood: toxic family environment, mental illness, and violent criminal behavior. His mother actively sought help for him but his behavior sounds as if it got progressively worse. Time and time again, he was released from psychiatric institutions, jails, and eventually prison. Once released from serving 16 years for Stephen Sladowski's murder, he was free to graduate to a serial killer. 
Works Cited:
[1] O'Rourke, John E. The Jersey Shore Thrill Killer Richard Biegenwald. The History Press, Charleston, SC. 2014. pp. 53-57.
[2]  O'Rourke, p. 61
[3] O'Rourke, pp. 61-62
[4] O'Rourke, pp. 61-62
[5] O'Rourke, p. 63
[6]  O'Rourke, p. 70
[7]  O'Rourke, p. 68
[8] O'Rourke, p. 70
[9] O'Rourke, p. 119
[10] O'Rourke, p. 70
[11]  O'Rourke, p.82
[12] O'Rourke, p. 70
[13] O'Rourke, p. 65-70
[14] O'Rourke, p. 82
[15]  O'Rourke, p. 74
[16] O'Rourke, pp. 90-95
[17]  O'Rourke, p. 93
[18] O'Rourke, p. 106
[19]  O'Rourke, p. 106
[20] O'Rourke, p. 73
[21] O'Rourke, p. 38-39
[22] O'Rourke, pp. 37-38
[23] O'Rourke, pp. 39-40
[24] O'Rourke, pp. 39-40
[25] O'Rourke, p. 17
[26] O'Rourke, p. 21
[27]  O'Rourke, pp. 10-12
[28] O'Rourke, pp. 10-12
[29] O'Rourke, pp. 26-32
[30]  O'Rourke, pp. 43-47
[31] O'Rourke, p. 113
[32]  O'Rourke, p. 113
[33] O'Rourke, p.122
[34] O'Rourke, p. 126
[35] O'Rourke, p. 126
[36] O'Rourke, p. 126
[37]  O'Rourke, p.127