One of the UK festivals that I've been following and supporting longer than I have FrightFest is the marvellous Grimmfest, which takes place every October with some smaller events scattered throughout the year. This year, after a good twelve months of virtual events, they are excited to return to Odeon Great Northern in Manchester from 7 to 10 October, and I'm excited to present to you news of their line-up, full of premieres and nasty thrills.
Two of the films that caught my attention in the Fantasia program are now on their way to their UK premieres: Alexandre Bustillo and Julien Maury's supernatural The Deep House and Jane Schoenbrun's subtly disquieting low-fi gem, We're All Going To The World's Fair. Read on for a summary of the rest of the program.
World Premieres
Shot in the Dark AKA Moon Lane (Keene McRae, USA), serial killer drama reinvented as an elliptical exploration of memory, loss, and small-town inertia.
Las noches son de los monstrous AKA The Nights Belong To Monsters (Sebastian Perillo, Argentina) a subtly haunting dark fable.
The Spore (D.M. Cunningham, USA) in which a mutant fungus wreaks havoc among a small MidWestern community.
European Premieres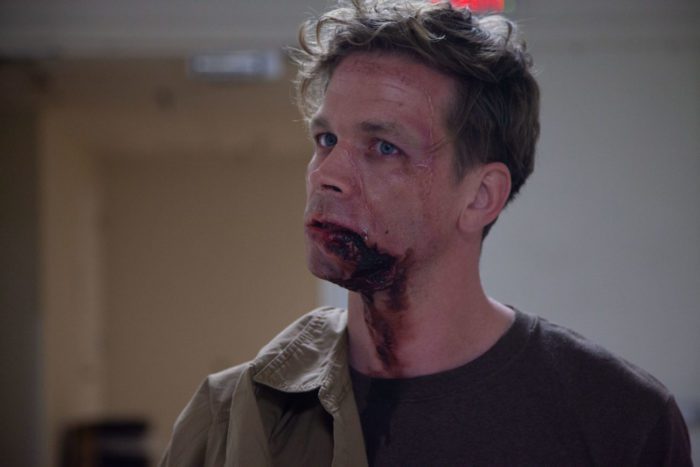 Faceless (Marcel Sarmiento, USA) in which barroom romance meets body horror.
The Pizzagate Massacre AKA Duncan (John Valley, USA), inspired by a real-life conspiracy theory.
On the Third Day (Daniel de la Vega, Argentina) about the terror of losing a child.
UK Premieres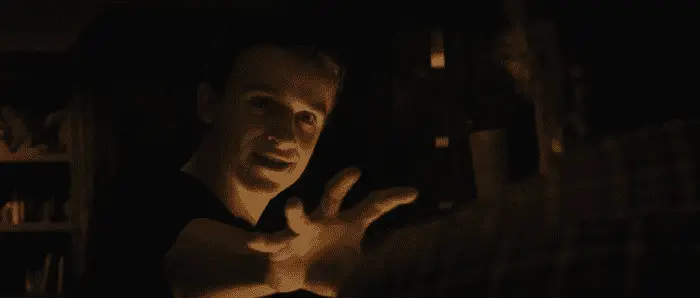 Night At The Eagle Inn (Erik and Carson Bloomquist, USA), a mischievous mash-up of hotel-based horror and existential nightmare.
Alone with You (Emily Bennett and Justin Brooks, USA), an intimate and uncomfortable examination of alienation and personality breakdown.
The Righteous (Mark O'Brien, Canada), a black and white film that combines occult chills with domestic angst.
Two Witches (Pierre Tsigaridis, USA), a dazzling, disorientating, hallucinogenic homage to classic Seventies European horror.
Midnight (Kwon Oh-seung, South Korea ), a dazzling serial killer film.
The Free Fall (Adam Stilwell, USA), a surreal and slippery riff on 1940s noir-Gothic romances.
Val (Aaron Fradkin, USA), a high camp Hollywood horror.
The Guest Room (Stefano Lodovichi, Italy), a metaphysical parable of guilt and redemption.
Tarumama AKA Llanto Maldito (Andres Beltran, Colombia) in which supernatural mythology is combined with brutal domestic drama.
Regional Premieres
Night Drive (Brad Baruh and Megan Leon, USA), a deliciously mischievous thriller.
King Knight (Ricky Bates, Jr., USA) starring Barbara Crampton and Ray Wise; what more do you need?
Motherly (Craig David Wallace, Canada), presenting home invasion and the parental bond.
Seagull (Peter Blach, UK), a study of family dysfunction, teenage alienation, and supernatural revenge.
Hotel Poseidon (Stefan Lernous, Belgium) ), a fever dream of alienation and repression.
Slapface (Jeremiah Kipp, USA), about monsters and bullies.
Forgiveness (Alex Kahuam, Mexico), a nightmarish, existential vision of hell.
The Sadness (Rob Jabbaz, Taiwan), one of the goriest films I've ever seen.
The opening film will be Jim Cummings' and PJ McCabe's The Beta Test, a thriller/satire about toxic masculinity, but the closing film is yet to be announced. Grimmfest will also cover a selection of short films, including Mask of the Evil Apparition from Alex Proyas, part of his Dark City cinematic universe. And of course, there will be a guest of honour again, this time Dee Wallace, recipient of this year's Grimmfest Lifetime Achievement Award.
There will be a virtual equivalent to this October's Grimmfest shortly after. If you can attend in person, though, Grimmfest 2021 full festival passes are available now, from the festival website. I might just see you there.