American Horror Story has become a staple of horror television and the genre in general. At this year's Carolina Fear Fest, I had the opportunity to speak with one of its recurring actresses, Naomi Grossman, who is best known as Pepper from the seasons "Asylum" and "Freak Show." Below, she discusses her feelings towards her characters, her career, and what she wants from the horror genre.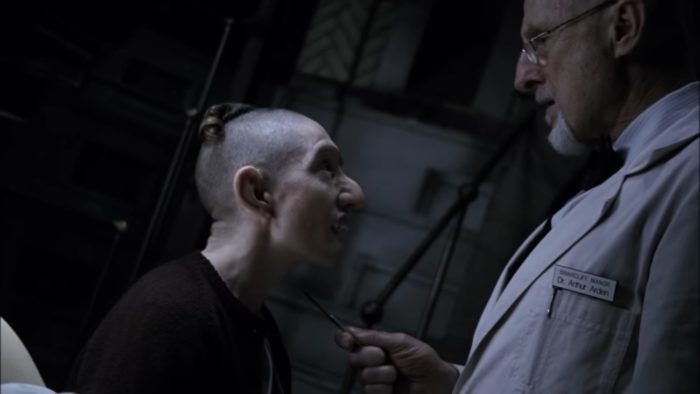 Emma Gilbert: Your roll [as] Pepper has you in makeup that makes you almost unrecognizable. How do you feel about that being, like, your biggest role, where people can barely see your face?
Naomi Grossman: Oh, I think it's cool! I mean, I don't need people to see my face, I need them to see my work. And obviously, I need the makeup in order to be Pepper. I can play her without [it], but she's fully cooked with [it]. So, if that's what it takes to complete the character, then I'm all on board. […] The fact that Ryan Murphy would […] endow me with such a delicious character [who is] so complex [is] a dream come true. And the fact is I am a character actress, and that's what I do, but I never would've thought this up myself. I needed someone like him to bestow it upon me, and I'm forever indebted.
EG: What other types of roles do you enjoy playing, outside of, like, horror, [American Horror Story], [and] stuff like that?
Grossman: I love big characters […] Like, the further from me, the better, as far as I'm concerned. It's funny; when I had, y'know, my pre-pandemic little, short pixie haircut, I tended to go for these sort of, like, "boss" parts. Y'know, lawyers, and mediators, and judges, and I'm not that. [Laughter] It's funny, now that I have this crazy COVID hair, I tend to kinda get cast as, like, the crazy lady, which I am actually much closer to [laughter]. And, y'know, I respond to [that] more. So, I dunno what I'm gonna do with my hair, but…I got off on a tangent.
EG: That is okay.
Grossman: Basically, like I said, the bigger, kind of over-the-top character, the more fun it is, and the more comfortable I am.
EG: I totally get that, that's cool. Can you see yourself returning to American Horror Story at all?
Grossman: Sure. I mean, Ryan [Murphy] has said himself that he could see the show going forever and ever […] And, I don't know if importantly, but sadly, the world has no end to the horrors, so I see [how] the show could go forever. And, yeah, as long as I'm, y'know, in the universe, I don't see why not.
EG: Yeah, absolutely […] Alright, one more question for you; what types of horror movies do you want to see more of [as the genre] progresses forward into the future?
Grossman: Well, I'm not big into gore or just slasher porn, that doesn't do anything for me personally. I like a little more "thinking man's" horror. I'm not so much a fan of horror as I am of good work, and I don't really care what genre it is. I love comedy, I love drama, I love storytelling—both as a participant and as a spectator. And so, however, that is, if it happens to fall into the horror genre, great, but I like to see things that are well done.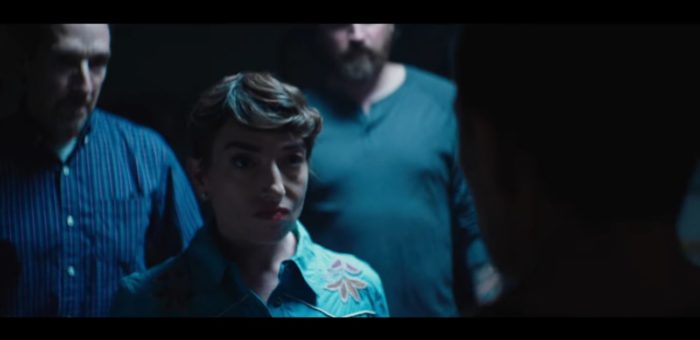 Ms. Grossman is a delight to watch, whether it be on the big screen, small screen, or the super-small screen in her hilarious TikToks. No matter what she does, she does it with zest and love, and I'm excited for what she'll do next!