As an only child growing up in the middle of nowhere, I dreamed of traveling the world in search of exotic and magical destinations. When my cousin introduced me to horror, I married the two interests and began to explore the hometowns of some of my favorite monsters. Who hasn't been interested in the place that spawned Michael Myers? Who hasn't turned down a screaming deal on a three-bedroom dream home because it was on Elm Street? Oh, is that just me? I'm sorry, Freddy Krueger was the original source of night terrors for an adolescent Audrie. He still scares the crap out of me if I watch any of the franchise before bed.
But I digress… Let's skip the source of my insomnia and look at some of the locations that helped shape my unique road trips.
Haddonfield, Illinois (Halloween)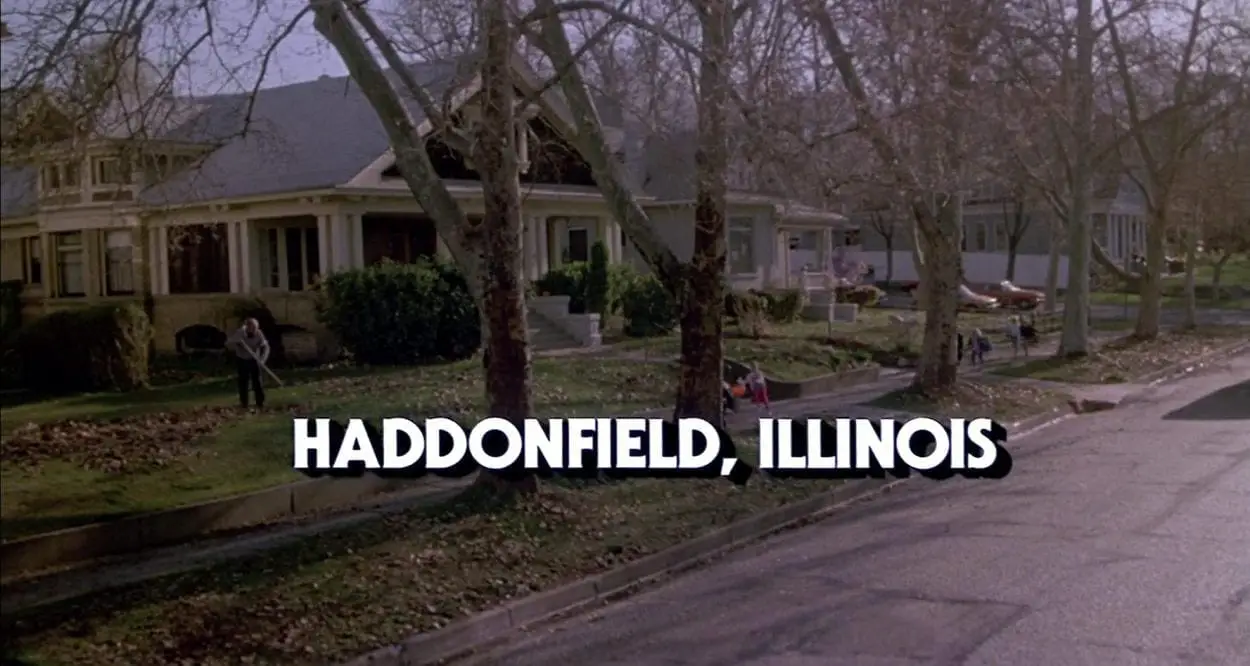 The fictional hometown of Michael Myers and the backdrop of the 1978 horror classic Halloween (and sequel) is a nod to co-writer, Debra Hill's hometown of Haddonfield, New Jersey.
Haddonfield is located in Illinois's Livingston County and is said to be a bedroom community with a historical downtown, specialty shops, large Victorian homes, and farms on the outskirts of town. Unfortunately, the town is also about 150 miles from Smith's Grove Sanitarium where Michael spent his formative years after murdering most of his family on Halloween night.
Those interested in visiting the real Myers residence should head west to South Pasadena, California. The home at 1000 Mission Street is now a health care office and is situated across the street from the hardware store where Myers stole rope, a knife, and a William Shatner mask.
Midian (Nightbreed)
Midian is an underground city located in Shere Neck, Canada, hidden from view by an ancient cemetery. The town was founded by Baphomet to house the Tribes of the Moon. The city was comprised of several tunnels and caverns which the residents used to construct their homes.
We are introduced to Midian in Clive Barker's 1988 novella, Cabal, and taken deeper into the city with Barker's fifth screenplay, 1990's Nightbreed. For those unaware, Nightbreed is a cult classic about the "others" in society. The film tells the origin story of Aaron Boone (Craig Sheffer), who becomes Cabal, a Messiah for the oppressed and displaced monsters who hide in the city of Midian.
Central to the theme of Nightbreed is finding oneself and becoming what you were truly meant to be. In Midian, we also find that sometimes the true monsters are those roaming right next to us in everyday society.
Sadly, visiting Midian isn't entirely possible as Barker used three soundstages at Pinewood Studios to shoot many scenes. However, some scenes were filmed at Wexham Park Hospital in Slough, Berkshire, UK, and in Calgary, Alberta, Canada.
Derry, Main (Stephen King's Universe)
If a travel agent hands you a brochure to beautiful Derry, Maine, find another travel agent. Derry is a nexus for all things paranormal, supernatural, and metaphysical. The town is planted along Interstate 95 west of Bangor and is home to such residents as Bob Gray (otherwise known as Pennywise the Dancing Clown), Dick Hallorann, and the Losers Club.
Derry is one of Stephen King's favorite towns and serves as the location for masterpieces, such as Insomnia, IT, Dreamcatcher, and Bag of Bones. The town first appeared in King's 1981 short story, "The Bird and the Album." King has said that Derry is his portrayal of Bangor, however, a map on his official website places Derry in the vicinity of the town of Etna.
The biggest problem with Derry is the evil creature that wakes up every 27 years to consume the residents. However, if you're planning to visit in the off-cycle, I would assume it can be quite nice.
While Derry doesn't exist, if you're interested in visiting the place that 2017's IT was filmed, look no further than Port Hope, Ontario. In fact, if you visit the city's website, you may recognize the street at the beginning of their tourism video.
Santa Carla, California (Lost Boys)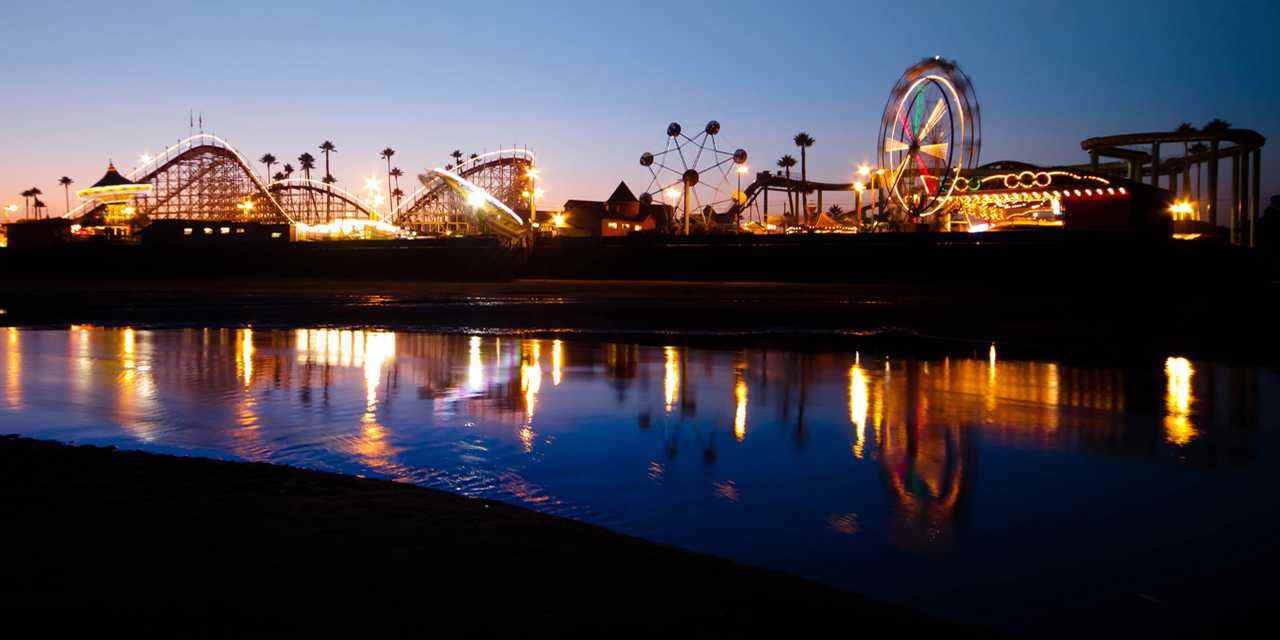 Santa Carla is another vacation hot spot with a gorgeous view of the ocean, picturesque cliffs, and a bustling boardwalk with a happening nightlife. But, to quote Sam Emerson's (Corey Haim) Grandpa, "One thing about living in Santa Carla I never could stomach: all the damn vampires."
When Michael and Sam Emerson moved with their recently divorced mother to the small beach town, they weren't exactly enthralled. But teenagers are adaptable and soon Sam becomes friends with the infamous Frog Brothers (Corey Feldman and Jamison Newlander) and Michael joins a group of young bikers led by David (Kiefer Sutherland). The real fun begins when the bikers initiate Michael into their fold and their mother begins dating the head vampire.
The Lost Boy's Santa Carla is actually Santa Cruz and if you're a fan of the beloved Joel Schumacher film, you can visit the real-life locations that inspired the 1987 vampire movie.
Springwood, Ohio (Nightmare on Elm Street)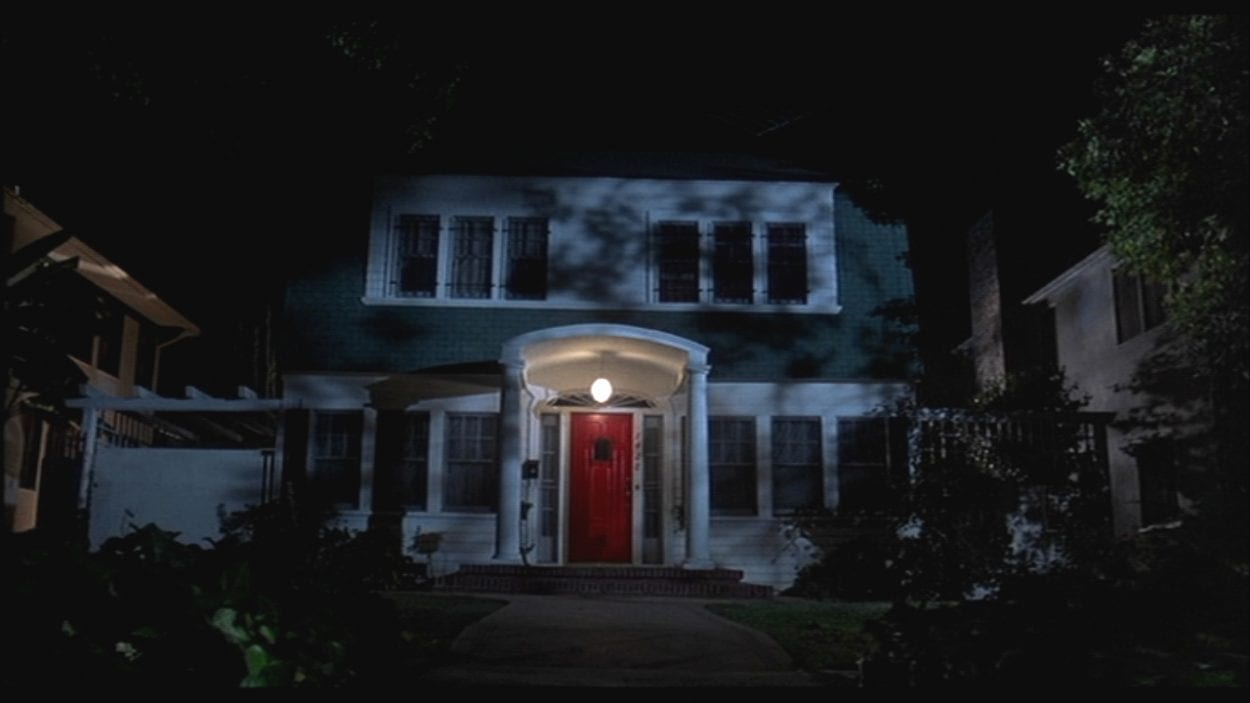 Springwood is a town like any other in middle America and not necessarily a hotbed of tourism. But Nancy Thompson and her friends seemed to enjoy growing up there until a janitor hellbent on revenge slaughters the lot.
We're introduced to Springwood in Wes Craven's 1984 classic, A Nightmare on Elm Street, in which Freddy Krueger (Robert Englund), a former child killer, returns from the grave seeking vengeance on the parents of his teen victims. Why? Well, they burned him alive and he can't get over it. The town is home to nine Nightmare movies, a TV series, novels, and comic books.
While the town itself is fictional, Nancy's house does exist and is in Los Angeles at 1428 North Genesee Avenue. No word on if there are any paranormal happenings taking place, but I wouldn't push my luck.
Sunnydale, California (Buffy the Vampire Slayer / Angel)
The last stop on our tour of my favorite horror destinations is the home of Buffy Summers and friends. Sunnydale is a fictional representation of a generic California city and is said to have approximately 38,500 residents (a number which obviously fluctuates), a few high schools, 43 churches, a small private college, a zoo, a museum, and one main street. It also has 12 cemeteries, which seems excessive for the number of inhabitants.
At first blush, Sunnydale is a great place to raise a family except for the Hellmouth under the city's major high school that brings all the supernatural forces to the yard. What makes Sunnydale Hellmouth Central? Well, before humans decided to settle there, a magic scythe was used at the site of the Hellmouth "to kill the last pure demon that walked upon the Earth." That would do it.
Travelers obviously can't visit Buffy's hometown since it was destroyed and sank into the earth but visiting some of the Scooby Gang's haunts (pun intended) is possible. Buffy's home on Revello Drive can actually be found at 1313 Cota Avenue in Torrance, California, just blocks from Torrance High School, also known as Sunnydale High. Angel's mansion in the second season is actually the Ennis-Brown House, designed by Frank Lloyd Wright, at 2607 Glendower Avenue in Griffith Park. Buffy hunted in many different cemeteries but the primary one is the Angeles-Rosedale Cemetery at 1831 W. Washington Boulevard, in Los Angeles.
If you visit, I would still pack a stake. You just never know.
Now that I've shown you my favorite locations, I'd love to know some of yours. What are your go-to horror roadside attractions? Where should I jump in the car and drive to immediately? Let me know in the comments.