Season 1 of Chucky broke ground and made some horror history by featuring a gay teenager, Jake Wheeler (Zakary Arthur), as the protagonist. The show furthered its exploration of LGBTQ+ themes by giving Jake a love interest, Devon Evans (Bjorgvin Arnarson). If you're a longtime fan of the franchise and have enjoyed Don Mancini's ever-expanding LGBTQ+ storylines, then you're in for a treat. Pride reported that Season 2 will reintroduce Chucky and Tiffany's nonbinary child, Glen/Glenda, played by nonbinary actor Lachlan Watson.
Jennifer Tilly recently posted a cast photo, in which Watson is shown with Glen/Glenda's signature look. Watson most recently played a trans character, Theo Putnam, in Chilling Adventures of Sabrina.
Glen and Glenda first appeared in Seed of Chucky and then vanished from the franchise for the final two films, Curse of Chucky and Cult of Chucky. Their memory was revived in an episode of Season 1 of Chucky during which Chucky tells Jake that he has a queer kid who is genderfluid. Once it was mentioned in the story, I knew it had to happen.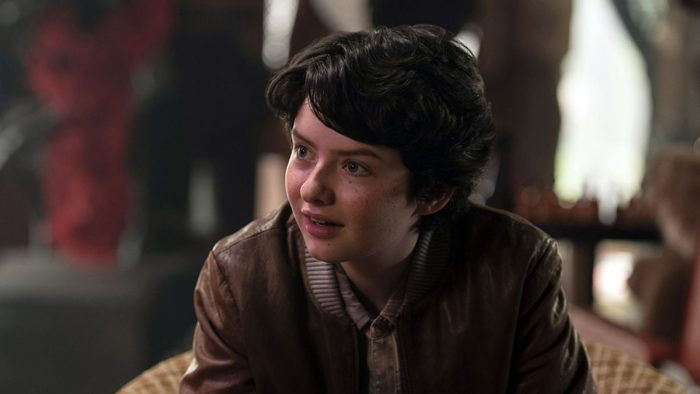 At the end of Seed of Chucky, Glen/Glenda receives a mysterious package that contains their homicidal father. The movie series leaves the characters' fate unknown. I wonder what Don Mancini has in store for Chucky fans.
Pride also reported that Mancini has yet another surprise in store for fans. Season 2 will also feature Jennifer Tilly's co-stars from the LGBTQ+ neo-noir film Bound, Gina Gershon and Joe Pantoliano. The casting of Gershon and Pantoliano was confirmed via a Tweet from Syfy.
If you're not familiar with Bound, it's about a same-sex couple, Violet (Tilly) and Corky (Gershon), who plan to rob Violet's mobster boyfriend (Pantoliano). Then, drive off into the sunset to live happily ever after.
Chucky Season 2 premieres on Syfy this fall.