The Dead Space remake has a release date, announced during a recent stream by EA. The survival horror title will launch on January 27, 2023.
In addition, several pieces of concept art were showcased, giving fans a taste of what to expect from the highly anticipated remake featuring the engineer Isaac Clarke as he battles fleshy Necromorph enemies aboard the U.S.G Ishimura planet-cracker class spaceship.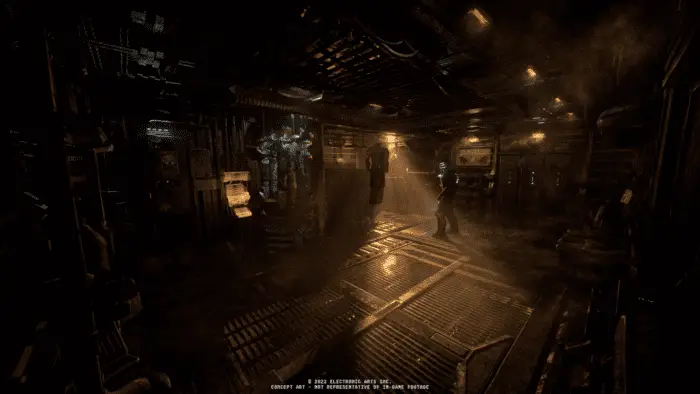 While Visceral Games, the original developers of Dead Space, have mainly moved on to different projects (former co-creator of Visceral, Glen Schofield, has been working on The Callisto Protocol, similarly a survival horror in space, however, it's in the PlayerUnknown's Battlegrounds universe. Not sure what to think of that yet!) EA's own Motive Studio is handling the remake.
The concept art showed Isaac exploring a derelict ship splattered with gore, wandering corridors, and examining his trademark R.I.G suit. Images of updated weapons with their 2008 counterparts, like the Flamethrower and Ripper, were also unveiled. Of course, these are just concepts, and the final game will undoubtedly have some changes. EA has said that they're using fan feedback to adjust things, such as weapon sounds. The soundscape has always been a huge part of the games, from the vicious screams of the Necromorphs to the wailing of machinery, so I'm hopeful the remake will capture this vibe. They also stated they'll be taking advantage of "next-gen tech" while retaining the look and feel of the original.
A full reveal is expected around Halloween. The game will be released on Playstation 5, Xbox Series X|S and PC on January 27, 2023.
For more updates, the Dead Space YouTube channel has regular updates with videos showing off in-progress gameplay, refining character models and lighting, as well as the previously mentioned sound effects. The full release date stream and concept art discussion are also available to view.