The wait is over. Grimmfest is back!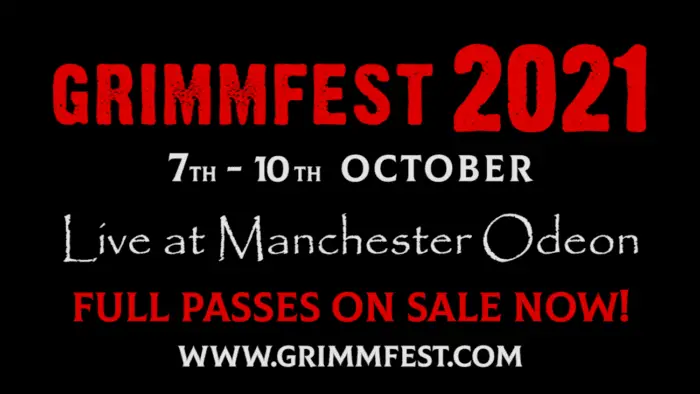 After more than a year of virtual screenings and online events, this October, Grimmfest will be returning to theaters. The festival team is delighted to announce that from October 7 — 10, it will be teaming up with regular venue partner, the Odeon Great Northern for a live event.
The crew also revealed that they will be joined by a genre cinema icon, Dee Wallace, a recipient of the 2021 Grimmfest Lifetime Achievement Award. Grimmfest will celebrate Wallace's remarkable five-decade career that ranges from such classics as The Stepford Wives, The Hills Have Eyes, The Howling, E.T., Cujo, and Critters, to equally boundary-pushing recent films such as Rob Zombie's The Lords of Salem and James Suttles' The Nest, which recently had its World Premiere at Grimmfest.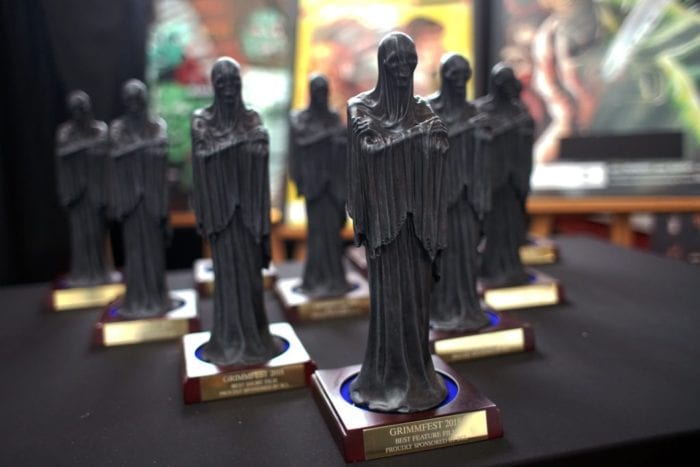 Currently, celebrating the genre and those who have done so much to shape it, seems more important than ever before alongside highlighting new, exciting, cutting edge genre movies from all over the world. With that in mind, the Grimmfest Annual Awards will be hosted including "Best Feature Film" to "Best Scare". There will be 12 awards up for grabs and every selected film will be eligible and viewed by the festival's jury of industry professionals. This year's jury includes Horror Channel's Stewart Bridle and the multi-talented director, actress, and screenwriter, Brea Grant (12 Hour Shift).
The last couple of years have been tough for festivals, and even more so for theaters and exhibitors. Film festivals are by their very nature, social and public events, a celebration of cinema as a collective experience and a chance to meet up, watch films, and discuss them with like-minded people.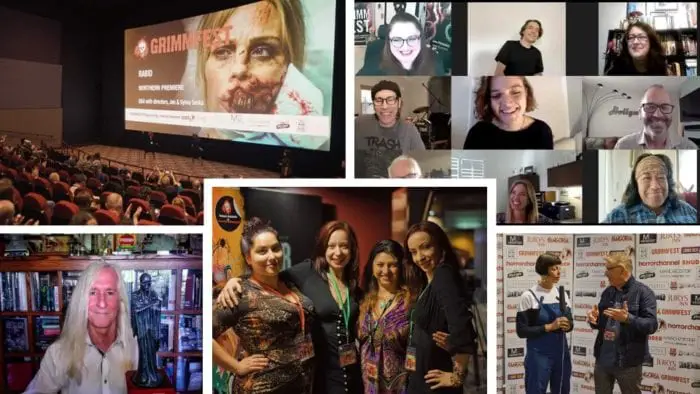 At last, it is again time to fully embrace the cinema experience once more. Four whole days of movie premieres, Q&As, talks, parties, and exclusive events are coming your way and all taking place in a real theater with the support of the Odeon.
For those who have enjoyed Grimmfest Online, the team plans to have an associated virtual festival reflecting the live event and enabling those who are unable to join in person, to enjoy the show at home.
"The response to our online festival during the pandemic was incredible and revealed that people will always find a way to discover and enjoy new cinematic voices, whatever the circumstances," said Grimmfest festival director, Simeon Halligan. "As we venture back into cinemas, Grimmfest 2021 will also maintain its virtual presence for those who are unable to attend in person."
"At Odeon, we pride ourselves on being the destination of choice for film lovers, whether your passion is for blockbuster action films, family favorites, or cult horror classics," said Odeon events executive, Bill Brock. "We know film lovers have been missing the big-screen experience over the past year, so we're very pleased to be supporting Grimmfest again. It has never been so important to come together to celebrate cinema with like-minded film fans, and we look forward to seeing more events like this take place in the near future."
Grimmfest brings the very best in new independent genre cinema and classic genre films to theaters in Manchester UK and beyond. With regular screenings throughout the year and the main festival in early October at Odean Manchester, Grimmfest is now in its 13th year and was recently voted one of the best genre film festivals in the world by MovieMaker magazine.