As the pandemic finally starts winding down and vaccines are rolling out, we nerds can at last start thinking about conventions again. For me, the lack of con-going left a significant hole in my life, as on average, I attend around three per year. So, naturally, I am excited to be attending my local horror convention Carolina Fear Fest this month!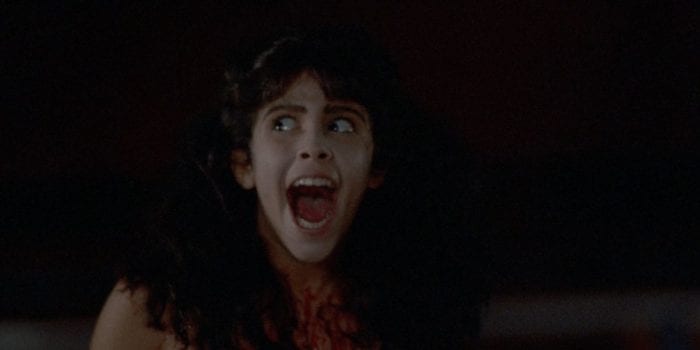 Fear Fest is Raleigh, North Carolina's very first horror convention that began only in 2019. Unfortunately, they had to cancel their second show in 2020 due to the virus, but I'm glad they're right back on the horse for 2021. The show is currently stacked with film premieres, special events, and guests such as Felissa Rose (Sleepaway Camp, Tales of Halloween), Bai Ling (The Crow, Dumplings), Ross Marquand (The Walking Dead, Avengers: Infinity War, Invincible), Nicky Brendon (Buffy the Vampire Slayer, Children of the Corn III), and more!
On the Friday before the convention begins, Raleigh's local Alamo Drafthouse will be hosting a screening of Kill Giggles, directed by Jaysen P. Buterin, starring Felissa Rose, Vernon Wells (another one of Fear Fest's guests), and Michael Ray Williams (Watch If You Dare). I'll be attending this screening, so keep your eyes peeled for my review! The two other movies that will be showing on the first day of the convention (Saturday, May 29th) are Remnants, directed by Mark Byrne, and Bloody Summer Camp, directed by David Kerr.
There will be two SFX events in which multiple two-person teams attempt to complete a special FX makeup look in one hour. The first competition will take place on Saturday, will be based on a pre-planned look by the makeup artists. The second competition, taking place on Sunday, May 30th will be a so-called "chaos edition," wherein the artists will be given a bag of unknown components with which to create a look.
On Friday and Saturday, Tobacco Road Tours will be hosting a "haunted" pub crawl in conjunction with the convention. On this tour, guests will be taken to various bars and a total of four spooky locations in betwixt.
Other events include a cosplay contest and a sort of scavenger hunt wherein vendors act as "witnesses" who give clues to guests in order for them to find a "killer." Each clue received can be turned in as entries for a prize drawing. Prizes are valued at roughly $25.00.
And speaking of vendors, Fear Fest is stacked with a diverse roster of sellers and brands scheduled for booth operation on the con floor. One such booth operator is Junior High Horrors, a comic book series following middle-school-age renditions of famous final girls and slashers. A few years ago, I picked up a sample comic from their booth at another con, and it is adorable!
While early bird prices have unfortunately passed, you can still get your hands on tickets for both full weekend and single-day tickets, priced at $50.00 (weekend), $35.00 (Saturday), and $30.00 (Sunday). There are also some remaining tickets for the Friday screening of Kill Giggles, as well as photo ops with guests that range in price from $40.00 to $70.00. If you're in the Raleigh area, I hope you'll consider dropping by and help give this convention a great second/third year!
Carolina Fear Fest is taking place Saturday, May 29th and Sunday, May 30th, 2021. Face coverings will be mandatory.