There are not a whole lot of Thanksgiving horror movies out there. It's a niche market just waiting for its comeuppance. I guess in constructing a Thanksgiving-centered horror feature, you'd have to consider what the day is all about in the 21st century. Gluttony, greed, and consumerism are all themes in Erick Lorinc's slasher comedy The Last Thanksgiving.
Modern thanksgivings are different from when I was a kid. People go Black Friday shopping with their families or have to work various shifts at unempathetic businesses. People spend more time on their phones than speaking with their visiting relatives. And how about overindulgence—it's pretty much what the day is all about.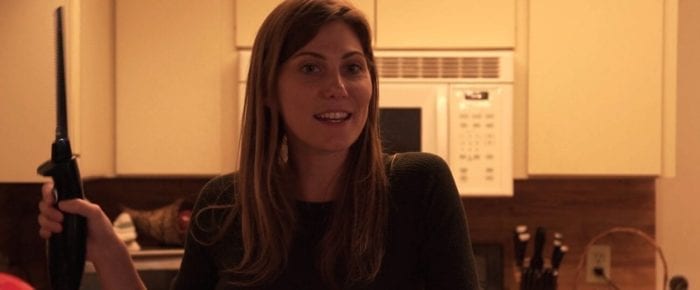 The Last Thanksgiving looks to incorporate this myriad of modernism into its tale of cannibalistic pilgrim descendants. You'll find a family that feels such a strong bond to the day that they'd love to have you for dinner. Literally. If you're a working stiff like the staff at Derry's Famous Fish & Grits Diner on this most sacred day, they may just stop in to see you.
Lisa Marie (Samantha Ferrand) is livid she has to work a shift at the diner on Thanksgiving. Fueled by teenage angst, she rages at her parents before scowling into work 20 minutes late. She continues to take out her displeasure at her coworkers (Gaby Spaminato, Robert Richards Jr., Branden Holzer), before arguing with her boss (Nicholas Punales) to leave early.
Meanwhile across town, Cordelia Brimston (Tristan Petashnick) adds her own special brand of flavor to the turkey sandwiches she prepares for her family. Her brothers Kurt (Matthew McClure), Trip (Michael Vitovich), and sister Maggie (Laura Finley) are preparing for a Thanksgiving tradition. And no, they're not camping out in front of Wal-Mart for a big screen TV.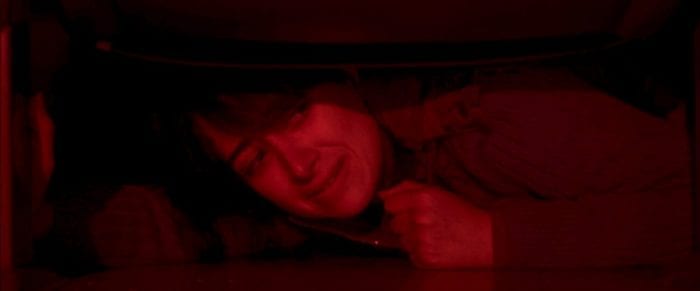 Loading up their family van, the family plans on going for takeout. Kurt is dropped at the diner, pretending he's seeking employment. Maggie and Trip go around pulling cons and dropping puns on unsuspecting suburbanites to gather a bountiful feast of flesh for their evening meal.
Kurt's intentions seem unclear at first as he begins to systematically take out the staff of the diner. He waits for his siblings to return before his situation devolves into chaos. Ultimately, Kurt's main intention is to invite them all to their final Thanksgiving meal.
Last year at Salem Horrorfest, I got to see Mass Hysteria in the theater and thoroughly enjoyed it. The jokes were aimed at Salem tourists who end up forming a mob when they begin to suspect an actor is an actual witch. It wasn't perfect, but a lot of the jokes were solid, and being from the area helped increase the fun. I was really hoping for a repeat experience with The Last Thanksgiving.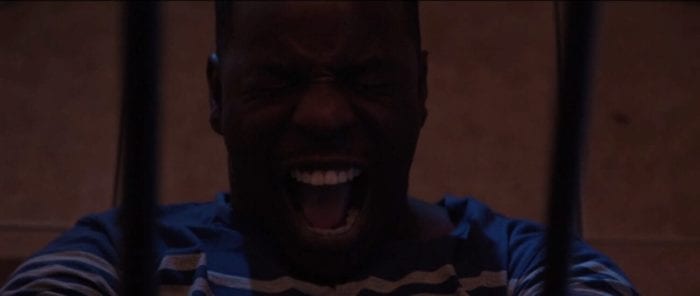 Though the themes of the movie touch upon the idea of family over capitalism, the movie never comes through in terms of offering any moral closure. The Brimstons seek to dispense a form of justice to these businesses that stay open on Thanksgiving, yet none of the staff even want to be at the diner. The boss reluctantly considers this endeavor to stay open a bit scummy. The movie lacks a character that looks to capitalize on the venture via overtime or complete disinterest.
I guess I'd kind of fit The Last Thanksgiving into the "it's so bad it's good" category. The acting is rigid, and lines are spoken at times instead of acted. The dialogue is stale, and the puns are…puns. We never reach Microwave Massacre levels of drudgery, but the movie's 72-minute runtime still feels a bit long. I'll admit, I may have set the bar pretty high.
While this movie may not have been for me, there were a few fun things I did enjoy about it. The movie's third act is the most bonkers and really is the centerpiece of The Last Thanksgiving. The cornucopia of imaginative treats features an extra compelling "pit of gravy" death scene. And though that may have been the most creative, I don't think there was a death scene in the movie I didn't enjoy.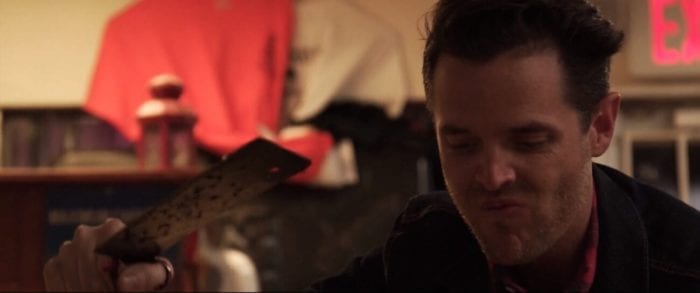 Linnea Quigley is great. Her character Paulette is the absolute embodiment of retail nightmare customers. She's generally a pleasure to have on the screen and you wait for her to show up again. The cast interactions with her are some of the most relaxed the performances get.
Cannibal families in general are a tough sell for me. It's difficult to make that dynamic work while trying to maintain atmosphere. In my opinion, it's only really ever worked with The Texas Chain Saw Massacre's Sawyer family. Massacre opts to incorporate its family proclivities as more of a side act to the story rather than its central focus. The Last Thanksgiving never focuses too much on the family origin or dramatic family issues and offers more cheesy fun instead.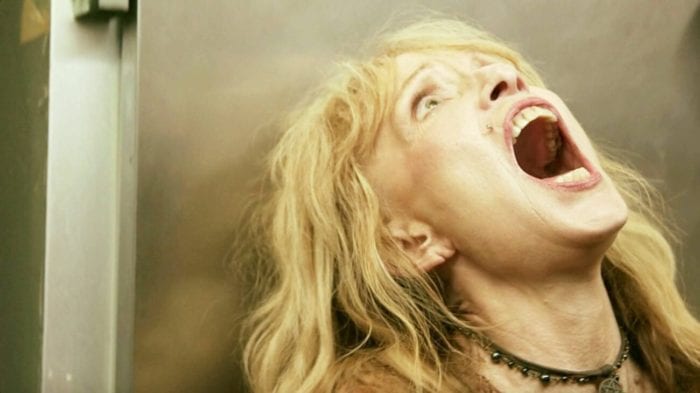 The mask they've created for Trip, aka The Pilgrim, is also very menacing. Like a cross between an '80s hair metal band mask and something out of The Purge. Trip's character a general nod to Leatherface—lots of credit to the designer, there.
Additionally, I did enjoy references to Blood Diner and Alice's Restaurant, one of the few Thanksgiving movies I can even think of. There is also an I Know What You Did Last Summer stage to balcony scene and theater pursuit. There are even some subtle nods at the end to Friday the 13th: Part 3 and co-star Linnea Quigley's Return of the Living Dead, including a brief dance scene. I love these types of audience Easter Eggs.
The Last Thanksgiving will have its east coast premiere at the all-virtual Salem Horrorfest 2020 during its second weekend. All-access passes are also available for both weekends which begin October 2nd.