There is nothing like peak Raimi. And what I mean by that is, watching an experimental filmmaker like Sam Raimi utilizing every crazy idea he could come up with and try to make a film from that craziness. Not yet bound by the Hollywood rules, Sam Raimi was one who could take a limited budget and maximize it to its full potential.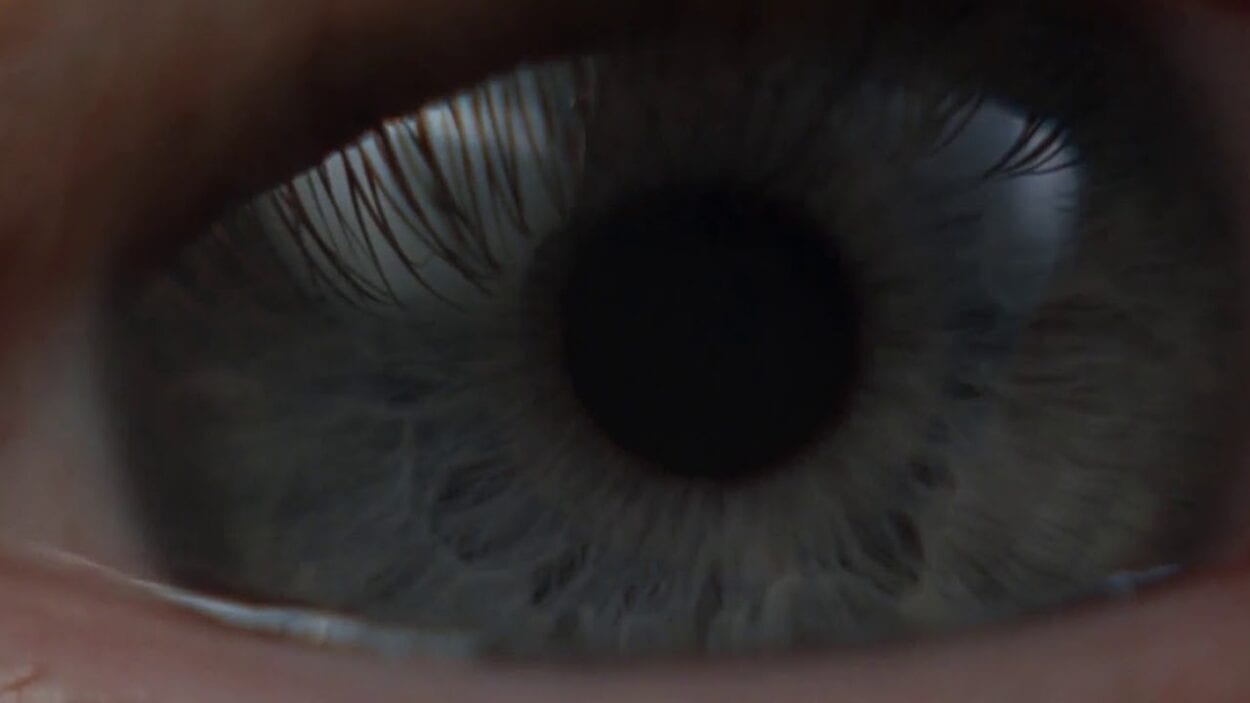 Coming off the cult success of The Evil Dead and the underappreciated Crimewave, Sam Raimi used every tool in his filmmaking toolbox to craft the masterpiece Evil Dead 2. With previous collaborators, Robert Tappert and Bruce Campbell, Raimi achieved a masterwork that deftly balanced horror and comedy to create a one-of-a-kind film.
Where do you go after having directed such a genre-bending effort? Hollywood, of course; specifically, the superhero genre. Over the following couple of years, Raimi tried to gain the rights to Batman and The Shadow to no avail. Not to be deterred, Raimi decided to create his version of a superhero film.
Using inspiration from the classic Universal monsters, Raimi focused on crafting a tragic figure in the vein of the Phantom of the Opera. This figure would use his anger to seek revenge on those who ruined his life. With this as a jumping-off point, Universal Pictures greenlit Darkman and allowed Raimi the chance to make his first superhero film.
The production of Darkman is an article for another day. Liam Neeson signed on to portray Peyton Westlake/Darkman, with Frances McDormand was cast as Peyton's love interest Julie Hastings. Larry Drake and Colin Friels came aboard as Robert G. Durant and Louis Strack Jr., with Robert Tappert coming on board to produce and Danny Elfman hired to score the film, Darkman commenced filming.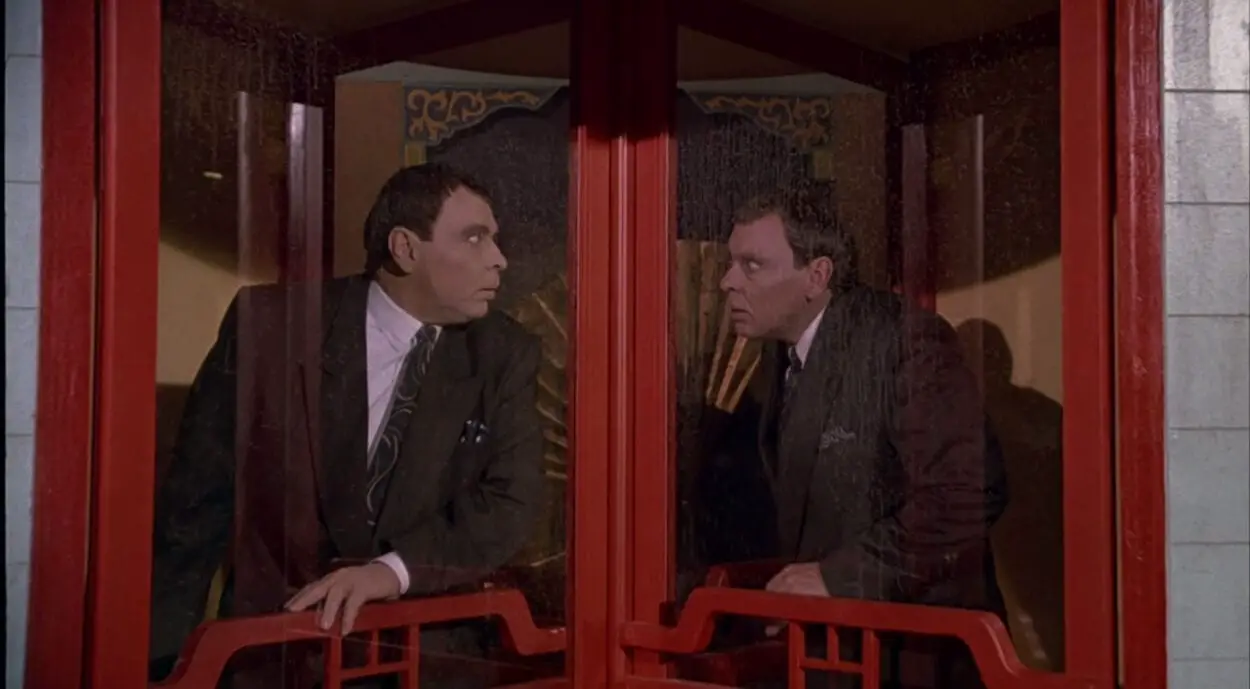 Once filming had ended, Universal Pictures deployed an unusual marketing strategy. The production team focused on trailers and movie posters asking the question: "Who is Darkman?" The problem with a tactic like this, though, is that there is an inherent risk that the audience may not care who Darkman is. So, even with the film opening at number one at the domestic box office and the film more than covering its budget, Darkman quietly left theaters without much impact.
Now, this isn't a knock on Darkman. Upon hitting video store shelves, though, Darkman began to find its audience and has been embraced by many who have discovered it since its tepid theatrical release. The film was well-reviewed and did enough business to spawn a direct-to-video film franchise. In celebration for the 30th anniversary of Sam Raimi's Darkman, I would like to spend a few minutes and explain why I feel that Darkman is the best superhero horror film of all time.
Peyton Westlake (Liam Neeson) lives with his girlfriend, Julie Hastings (Frances McDormand). Peyton is a doctor who is working on creating synthetic skin for burn patients. His experiments work with one caveat: the skin dissolves after 99 minutes. At the same time, Julie uncovers deception among business developer Robert Strack Jr. (Colin Friels) and mob boss Robert G. Durant (Larry Drake).
These two stories collide when Durant visits Westlake's lab just as he discovers the secret to making his synthetic skin last beyond 99 minutes: darkness. As a boss not to be messed with, Westlake is tortured and left for dead after Durant's henchmen detonate his lab. Though able to survive the injuries inflicted upon him, Westlake sufferers from severe burns throughout his body. With Julie fearing him as dead and armed with the remnants from his lab, Westlake sets out on a quest for vengeance utilizing his wits and synthetic skin.
Some people may say that Darkman is not a horror film. They may call it comedy, sci-fi, action, romance, or lump it in with various other superhero films. And, to be fair, it is all of those. First, and foremost though, it is a horror film. Why would I say that?
Let's take a look at the opening scene. Durant and his henchmen meet with a local crime boss Eddie Black and his associates about selling property. Introduced with a classic Danny Elfman track, Durant is stoic and uncaring as his henchmen mow down all opposition. Leaving only Black alive, Durant coldly tortures Black by chopping each of his fingers off with a cigar cutter before Black's screams transition to the opening titles, with a distinct Elfman flair of his Batman scores.
Once recovered, Westlake becomes prone to fits of uncontrollable anger at what has happened. The sight of Durant or any of his henchmen spins Westlake out of control. As Westlake learns to deal with what has happened, Raimi takes us into the mind of Westlake. Seeing the anger consume him, the walls of reality get torn apart and blinded by his uncontrollable rage.
During these bouts of rage, Westlake traverses the line between good guy and bad guy and makes the audience question his morals. A horrible tragedy happened to him, yes, but where does one draw that line? His first victim on the quest for vengeance is Rick (Ted Raimi). Using the information he gathered, Westlake can now work his way up the ladder to Durant. What makes this horrific, though, is Westlake torturing Rick in a sewer before holding his body out of a sewer tunnel into traffic. After multiple cars narrowly avoid him, the inevitable happens, and Rick's head gets squished.
While using his synthetic skin to infiltrate Durant's crew, he also uses the skin to replicate his face and try to get back with Julie. Upon first glance, Julie does not know what to think. After some coaxing, Westlake and Julie begin to reconcile. As they share their time outside and in the light, Westlake has only 99 minutes at a time to spend with Julie. As would be expected, Julie becomes suspicious of Westlake's limited time and explanations for his survival.
Westlake and Julie come to blows at a carnival where Westlake attempts to win Julie a stuffed elephant. After believing he won, the attendant does not agree—triggering Westlake. During the altercation, Westlake harms the attendant and forces the elephant upon Julie. Blinded by his rage and unaware of the physical and mental harm he has caused, Westlake retreats and is forced to see within himself if he is becoming a monster.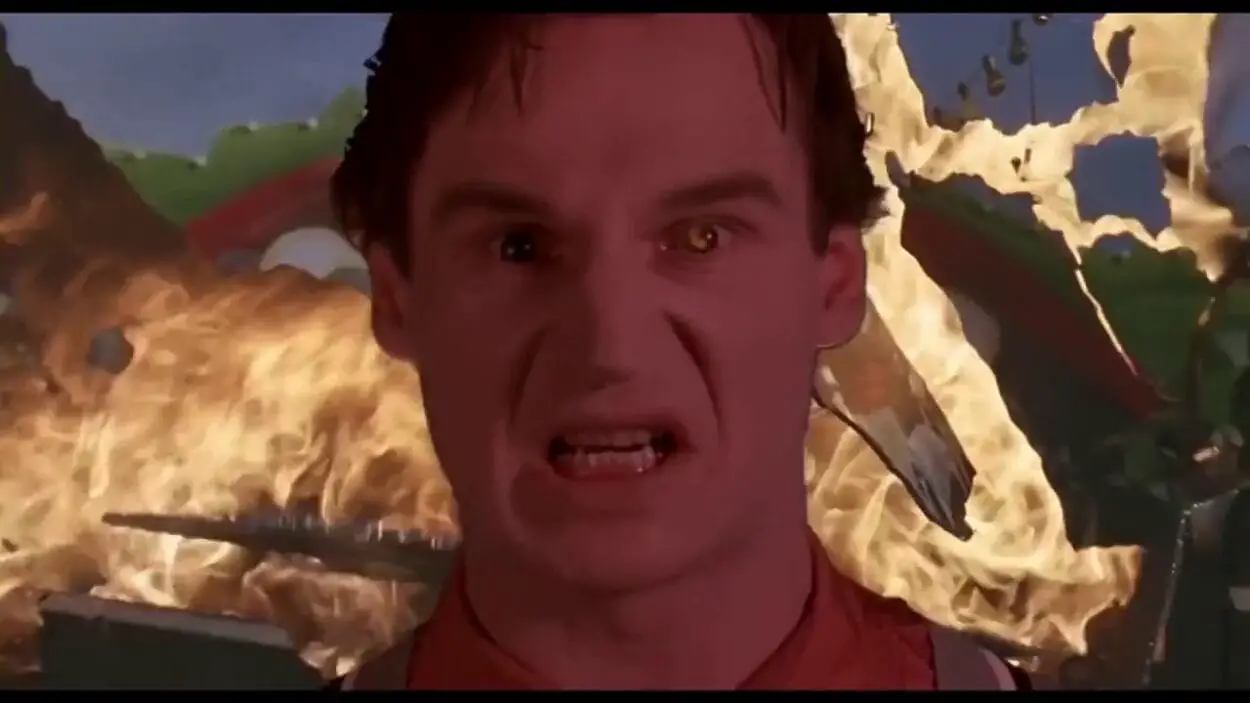 Westlake soon becomes consumed with his alternate persona as he gets closer to Durant. Westlake psychologically tortures Durant's henchmen as he poses as various members of Durant's outfit in an attempt to disrupt the goings-on. Eventually, this culminates with Westlake finishing off Durant's crew by using more psychological manipulation to haunt and taunt the henchmen.
Westlake is then able to take care of Durant before having a showdown with Strack and Julie atop a construction building. With one more fit of rage, Westlake holds Strack with a chance to save or end his life. Westlake, becoming the monster, kills Strack with the haunting line of "I'm learning to live with a lot of things."
Westlake and Julie share one final moment in an elevator where Julie asks to see Westlake. He allows it, but she is taken by surprise at the disfigurement. Westlake comes to realize who he is and vanishes into the street, becoming the monster and sparing Julie from what he has become.
Going back to the Phantom of the Opera-type character, Darkman is, at its core, a love story. When Durant tears Westlake and Julie apart, he also tears apart who Westlake is. Julie is adamant that she loves Westlake, but he is not who Julie fell in love with anymore. The final line is, "Call me…Darkman" but the most important is his last line to Julie, "Peyton is gone." The monster is out, and Westlake will not be back.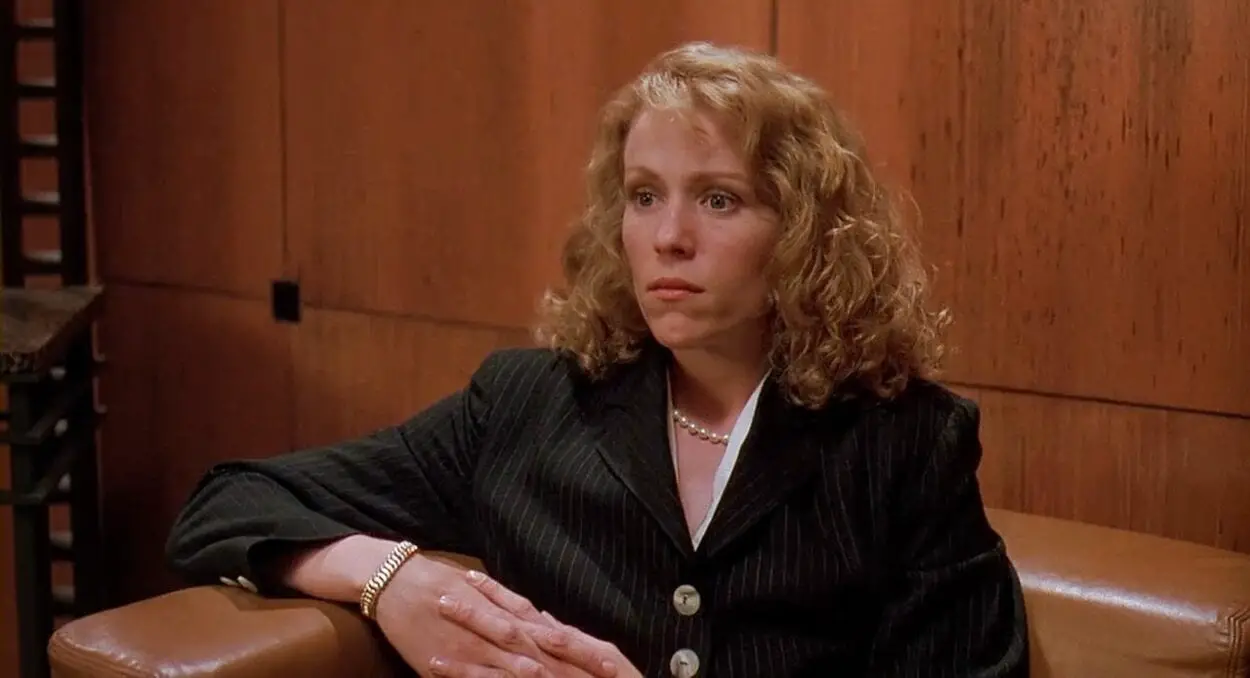 And that is the most horrifying aspect of all.