"If you're not passionate about what you want to do, you won't be good at it."
On Saturday, September 21st 2019 we lost one of the most important men in film and television. Sid Haig was a husband, an actor, musician, dancer, producer, director, hypnotherapist and someone I have admired my entire life. Many of us know Sid through his incredible role of Captain Spaulding in House of 1000 Corpses, The Devil's Rejects and 3 From Hell, and those three movies are my favourite films of all time, Sid Haig bought something particularly special to them with the passion he put into his character.
In fact, Sid Haig bought something special to every role he portrayed, and the main reason he is a horror icon is that he loved his work and wanted to put effort into developing every character he worked with. He delved deeper into his roles and put time into their personality and it really shows.
This is why, over 40 years, Sid played 147 parts. That many Sid Haig experiences are a real gift to the universe.
According to IMDB, Sid began his on set career by playing the fugitive in Jack Hill's short film The Host. Admittedly, I've never seen this short film. I've tried, but haven't been able to find it. But I do know that Sid went on to work with Jack Hill in future films such as 1966 horror Blood Bath and 1974 thriller Foxy Brown. I absolutely love when directors notice something wonderful in an actor and build a personal relationship alongside a working relationship with them, and this often happened for Sid. Sid worked with multiple directors numerous times, he did this with Rob Zombie and even with Quentin Tarantino.
Sid played a judge in Tarantino's Jackie Brown, an amazing film starring Pam Grier, Samuel L. Jackson, Robert Forster and Robert De Niro. Later, Sid was cast in Tarantino's Kill Bill: Vol. 2 as Jay.
At this point, Sid had already turned down a role in Pulp Fiction after he grew tired of not having enough camera time to really expand the characters he was currently playing, and in a great interview with StrangeLand Oddities, Sid explains that it was Tarantino who noticed that he had a lot more to offer with his acting when he cast him in Kill Bill. I'm so glad that happened because Sid added his special signature flair to the film.
In the same interview with StrangeLand Oddities, Sid talks about how he is open to playing any role as long as the script is good. This speaks volumes for his capabilities as an actor, as many tend to stay in the same genre out of fear that they won't be able to shine in an unfamiliar role. There is none of that with Mr Haig, he can and he does shine in any and every role that he plays.
He really has played in a variety of different genres, too. Sid played multiple roles in the Mission Impossible television series, he took part in old comedy classics like The Lucy Show, Here's Lucy, and The Flying Nun, he joined in on Sci-Fi adventures in Electra Woman and Dyna Girl, and he even got on board for 55 episodes of romantic comedy series Mary Hartman, Mart Hartman. So many amazing opportunities taken by Sid that lead him to his legendary status, and as we know of course when it came to horror, he was a cutter, a chopper, a vampire, a crazed stranger in the woods, and a killer clown that worked his way into our lives and our hearts.

Sid was an activist for the world, he was real and honest, he showed great care and also a great concern for where the environment and his country was headed in the future and he made that no secret. He spoke openly about his fears and that is truly admirable in a person.
"You have to be pro-active. Complacency is the worst, because it leads to apathy, and apathy leads to dependancy. And dependancy then takes over and the person you're dependant on can tell you to do whatever he wants you to do and you'll do it. Because your food, your family, your everything depends on it. And that's scary, to me"
Another thing I love about Sid is how he genuinely loved his fans. It's no secret that once an actor makes it, they can lose touch with their viewers, even their most loyal supporters. It's so upsetting to meet your hero and have them treat you as another annoyance, and when fans met Sid Haig they never had to face that fear, because he is the kindest and funniest man. In the interview mentioned above, he talks about how horror movie fans are fun and great people to meet, and how he appreciates us. You can always tell that Sid Haig is being genuine with his words, and it's lovely to appreciate someone so much knowing they appreciate you right back.
Sid had a comedic side, he was incredibly funny and he bought that to his roles. I think this is very apparent in his role as Captain Spaulding, and I just love how Spaulding can strike fear into your heart while also making you smile. Some of my favourite comedy aspects from House of 1000 Corpses include Spauldings "F*ck yo momma! F*ck yo sister! F*ck yo grandma! Most of all, f*ck you!
Go*d*mn mother f*cker got blood all over my best clown suit." And of course.. the classic "Tutti f*ckin' frutti!"
My love for Captain Spaulding, just as my love for Sid, is endless. House of 1000 Corpses came out when I was 4 years old and I have been a fan since an incredibly young age, even though I shouldn't have probably seen such a thing when I did, I have watched and loved horror movies since I was able to understand the English language, and therefore Sid Haig has been there with me my entire life.
He is a big part of what attracted me to House of 1000 Corpses and Devil's Rejects, and his presence in The Lords of Salem enticed me into checking out other Rob Zombie flicks that grew into a huge love for Rob Zombie too. It is quite touching that 3 From Hell was one of the last movies that Sid worked on before his passing. Captain Spaulding was given an ending and I think all the fans are so grateful that they got to see him appear in the film, it wouldn't have been the same any other way.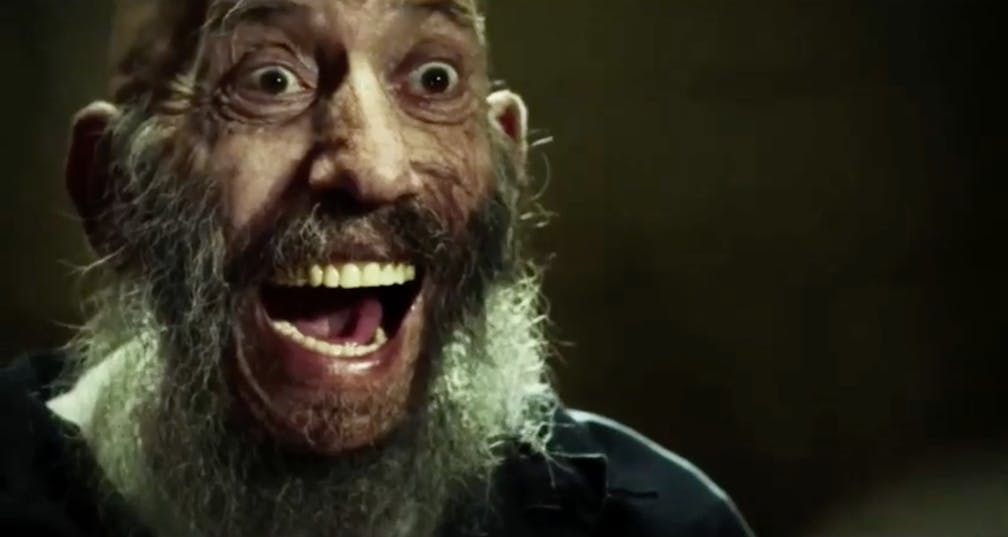 Sid Haig was very active on Instagram along with his wife Suzie, and they are friends to the fans online. I really appreciate a special communication between fans and any actors, and this relationship really was something special. They operated SidMart, which is the place to go for all your Sid Haig needs. The website has many different sections and Sid and Suzie put so much work into the merchandise sold there. The website has a section to keep up with news, and photographs, and also a forum section. The forums are a loving place to discuss horror, movies and discuss your general love for Sid too. Sid himself would respond to us in the forums. The website is another wonderful example of how Sid loved to provide for his fans and go the extra mile to make them smile.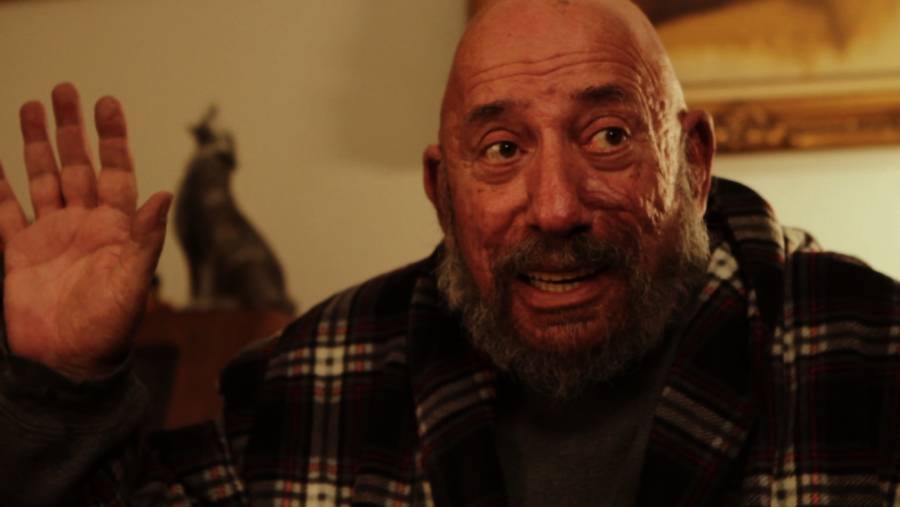 There are hundreds of thousands of things to love about Sid Haig, and they all add up to him being my favourite horror icon. I had started to write this piece about Sid before we were told the news about his passing, and that moment really broke me down at a time when I was currently in the middle of writing and expressing my love for this man.
Sid reminded me of myself and also of things that I really aspire to, he was a carefree spirit and he really loved to have fun. He loved music and he danced, he loved to travel to conventions to meet his fans, he loved to act and he was the absolute best at it. He wasn't afraid to be evil in his horror roles, he bought fun to the blood and the gore and embraced the crudeness and raw attitude of his scripts. Sid mastered so many roles and won over the hearts of so many fans, and he will live on as a horror legend forever as both Sid Haig and Captain Spaulding.
25YL is a family that loves all things horror and we hold Sid Haig near and dear to our hearts. I want to extend my love to Suzie and his family and to all the fans who are sharing our sorrow right now.
Rest in Peace Sid, you will forever be my Horror Icon.