Rare is the cinematic genre auteur who barely glances at the conventions surrounding him. No, you're not going to find a haunted house in a David Cronenberg film, no long caped vampires (and, thankfully, no sparkly one's) hiding around dark corners, and no scream queen damsels in distress. Rarer still is the horror filmmaker who has a full subgenre assigned to him and him alone. Easily one of the most recognized Canadian filmmakers (to the chagrin of some of that nation's mild-mannered citizens), David Cronenberg's films are trailed by the "Body Horror" label like a gleeful stalker dancing in symbiosis with its prey. It's one invented to address the particular breed of madness Cronenberg burst onto the cinematic scene with in the 1970s, and truly encapsulates his obsessions and their repugnant, captivating silver screen manifestations.
The filmmaker is obsessed with the decay of the human body, and by extension the decay of the mind and spirit; the tormentors in his movies sometimes appear to be external, but ultimately the rot that overtakes his many victims bubbles up from deep within, joining in a loud symphony of sickness with the dangers of the world around them and reaching bloody crescendos that could only be scored with a doom-laden Howard Shore melody.
A quick look at his background contains few surprises as to where this all comes from. As a young boy in Toronto, the creatively bent Cronenberg wrote brutal stories of gore, inspired by insect wars in his backyard and horror movies caught on late night t.v. A bright student, he vacillated between studying the sciences (biology and botany, natch) and literature, ultimately choosing to earn a degree in the latter. Inspired by the film of fellow University of Toronto student David Secter, he was rapidly drawn to the medium and set about securing funding for a feature-length movie by hustling the Canadian government with the promise of a book project that didn't exist. Stereo and Crimes Of The Future were the results—a pair of earnest, experimental and ultimately rookie exercises that hinted at his obsessions with science fiction, technology, and what at the time would have been described as deviant behavior ("Omnisexuality" is a term he's coined that speaks to his fascination with the flexibility of human sexuality, a theme woven throughout his work to varying degrees of success). A few Canadian T.V. gigs followed, paving the financial and reputational way for him to begin his life's dark work in earnest.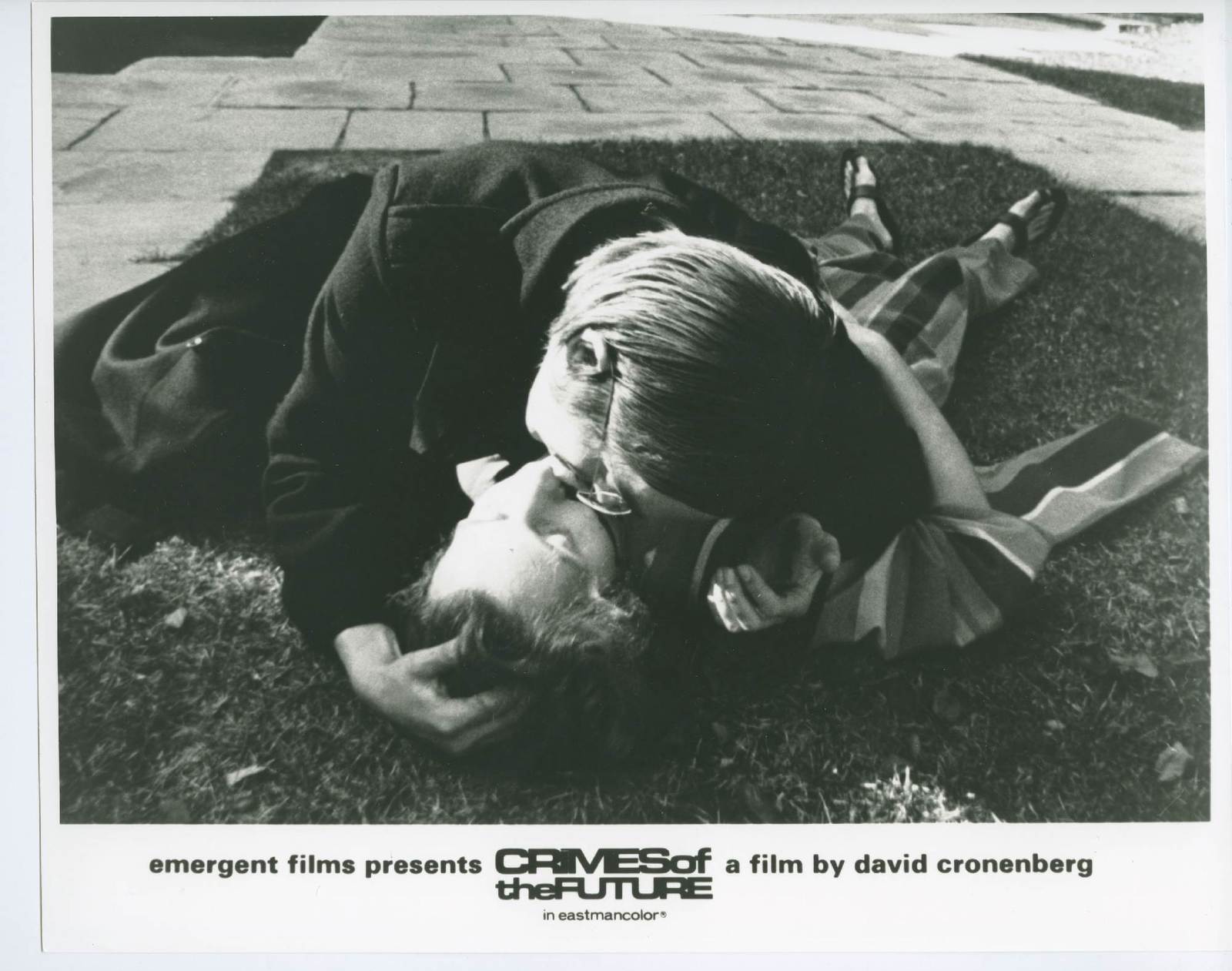 The film widely considered the first fully-formed Cronenberg, Shivers, packs a high rise full of people who become embroiled in an infectious, blood-soaked orgy. Suffice to say the director found safer funding harbor with a softcore adult film production company than the government ("Sleazy distributors…my kind of people"). This led to casting adult film star Marilyn Chambers in the follow-up, Rabid, also revolving around the spread of a deadly, sexualized instance of science gone wrong which results in hordes of disgustingly dead, served up with inventive gore. We see templates here for much visually and thematically to come.
Cronenberg is on record as being a devout atheist and thus disinterested in what Carl Sagan once called the demon-haunted world; across his many films, you'll be hard-pressed to find supernatural tormentors, a truly unique trait in a horror icon. Mankind's natural tendency toward physical and mental entropy and the folly of our solutions for it form the twisted spine of Cronenberg's approach to terror time and again. The epic practical effects Cronenberg is rightly hailed for only scratch the figurative surface of why his films get under our skin; fantastical as they are, they don't allow the safe remove that ghosts and goblins provide. The monsters in David Cronenberg movies are invariably human.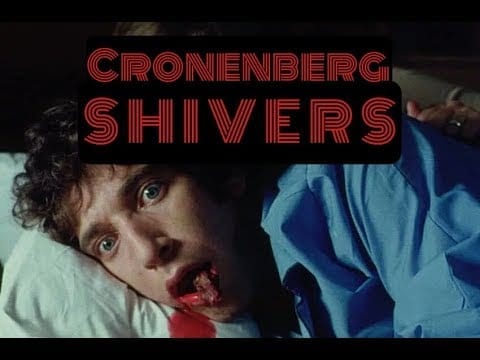 Skipping past the forgettable Fast Company (the director had a passion for cars that wouldn't truly mesh with his sensibility until he got ahold of J.G. Ballard's Crash a few decades later), he leveled up in budget, nuance, casting and impact with The Brood. To borrow a catchphrase, this one was personal: First wife Margaret Hindson and Cronenberg had a messy divorce due in part to her falling in with a cult-like fad psychotherapy group, and more so than any other film that immediately comes to mind, The Brood is his most heartfelt and vindictive. Nola, a clear and monstrous stand in for Margaret, morphs into a demon producing matriarch thanks to a junk science titled Psychoplasmics. She asexually produces asexual monsters, primal shrieks her way to a sad death and apparently infects her real child with a disease that physically manifests mental trauma. This is the film that cemented Cronenberg as a talent to watch, with his technique refining, his personality infusions deepening, and his collaborators improving with the additions of actors like Oliver Platt and the debut of a fresh-faced film composer named, you guessed it, Howard Shore.
He parlayed this success into Scanners, featuring Michael Ironside and the fading alcoholic Patrick McGoohan in what could've been an early Marvel comic book adaptation considering its powerful psychics, terrible corporations and a car chase or two. Cronenberg once sneered at this exercise as his "action movie," but it stands the test of time if only for one of the most celebrated practical effect shots in all of sci-fi/horror, an exploding head that was the envy of every up and coming b movie director for years to come. Not insignificantly, this pair comprise two of the four Criterion Collection releases of Cronenberg's work. "Masterpiece" is a term thrown around like a fake blood-soaked piece of latex skin on a Cronenberg set, but there's no hyperbole in tossing it in the direction of another film Criterion gave a deluxe release to, 1983's Videodrome.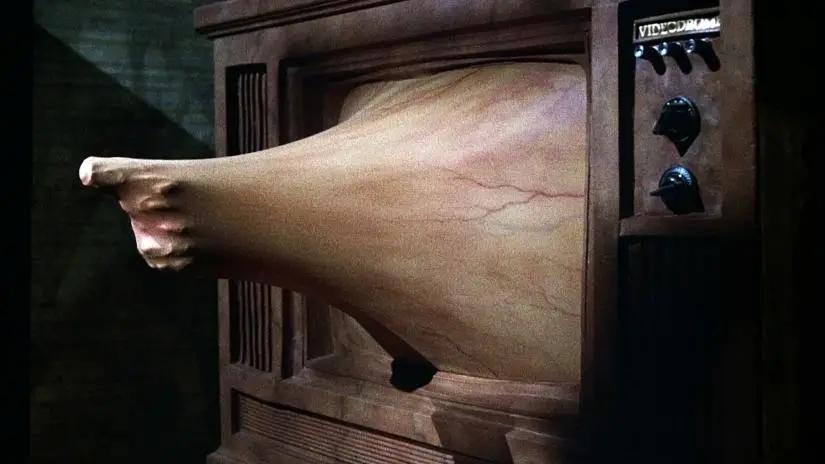 Landing at the front end of the screen-based information overload age, Cronenberg synthesized the proliferation of visual content with the nasty end of humanity to present this bleak fairy tale. Reality itself is subjugated to our darkest instincts, desires, and failures thanks to the solutions to boredom and loneliness a 24-hour wash of news, adult films and self-loathing provide. For the first, but hardly the last, time, Cronenberg bends reality and challenges the viewer, especially in the hypnotic, madness-infused third act, to question whether what they are seeing is reality or a sinister hallucination. It's a breakthrough piece of art for the filmmaker, representing the first time the truly diseased organ failing the host is the brain itself.
In a testament to his work ethic and talents, the same year Cronenberg delivered his most commercial project to that point, a poignant and chilling adaptation of Stephen King's The Dead Zone. Here we have Christopher Walken in one of his finest roles, crushed by grief for a life never lived and slowly deteriorating under the power of psychic abilities gifted him by a car crash and coma. Martin Sheen does worthy work as a crazed political candidate, and Cronenberg himself shows restraint and a newfound depth of character examination. It was becoming clear at this point that the director was fully coming into his vast range of filmmaking powers. This confidence carried over to his next film, a remake of The Fly writ large during the emergent AIDS crisis. The confluence of story and subject matter were directly in his sweet spot: Science gone wrong, disease and decay quickly following. Once again Cronenberg displays a masterful touch with his leads, Jeff Goldblum and Geena Davis. The tragedy of the inevitable finale cuts deep because we've taken a journey with this couple and fallen for them as they were falling for each other.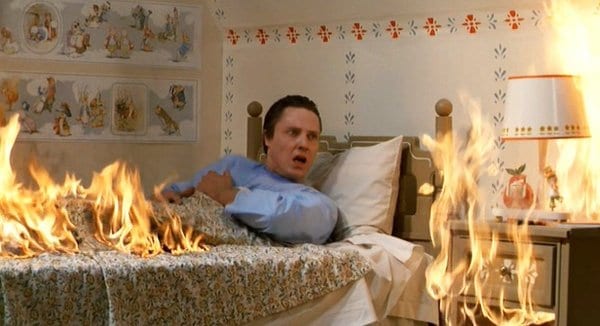 Cronenberg wrapped up a triumphant 1980s run with Dead Ringers, once again a heavily character-based examination of twin gynecologists slowly but surely descending into addiction and psychosis. While hardly abandoning his effects-laden horror roots, the filmmaker had clearly raised the bar on what audiences should expect from the genre, and what they should expect from David Cronenberg. These four films cemented his mastery of a bleak vision of human transformation.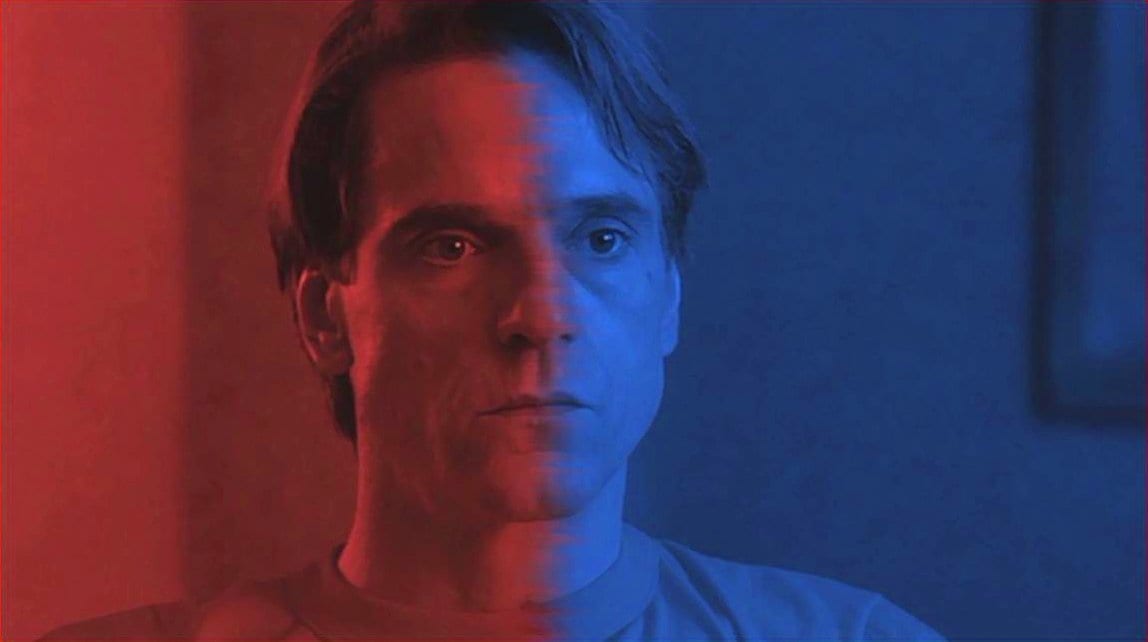 After doing some of his most personal work, Cronenberg spent the 1990s on a trio of adaptations, none of which presented themselves as easy assignments. Notably, before any of those came along he almost ended up directing the Arnold Schwarzenegger led film of Philip K. Dick's Total Recall; he never could come to an agreement with producer Dino De Laurentis on what the tone of the film would be, and Paul Verhoeven ended up delivering an action-heavy version. He pivoted to turn in two film takes on iconic queer properties—William S. Burroughs' "unfilmable" Naked Lunch and David Henry Hwang's play M Butterfly (which as a story itself has three previous movie adaptations, all from the dawn of the cinematic era). This pair couldn't be more different: Naked Lunch is every bit the phantasmagoric mind f*ck the meeting of Cronenberg and Burroughs promises in broad concept alone. M Butterfly coming in as a faithful, staid, and ultimately bloodless retelling.
Cronenberg fell deeply in love with Burroughs' work and similar obsessions with decay and transformation, wisely taking the difficult novel as a starting point and weaving in plenty more of Burroughs' writing and eventful life into the film, including the semi-accidental murder of the writer's first wife that by his own admission led directly to his literary career. Peter Weller makes a perfect silver screen cypher for Burroughs, his deadpan glare slicing through every bit of drugged-out surrealism and seemingly ridiculous plot twists while Cronenberg gleefully puts his effects skills to good use in conjuring huge bugs, mugwumps and of course a species splice up or two. The filmmaker loved the exercise so much he felt he'd be a great choice to write the sequel should Burroughs pass away before attempting one.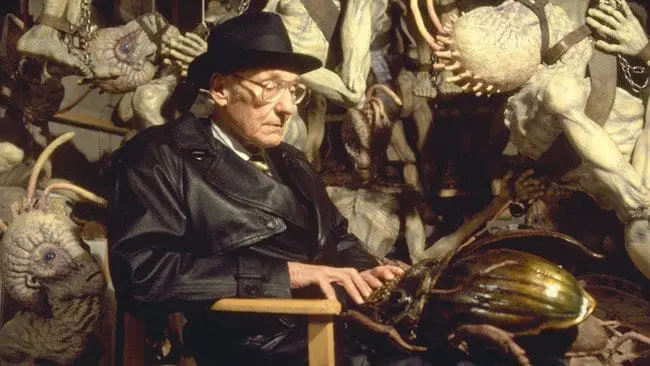 He was also a huge fan of Hwang's play and leaped at the chance to film it; unfortunately, Cronenberg hit the first wall of his career in marrying his vision with that of another creator. Dolefully sincere as leads Jeremy Irons and John Lone are throughout, the chemistry between them and the pacing of the exercise itself ultimately does feel more like a long workout for the audience than a sparkling adaptation. Critics and audiences offered up a collective shrug that was new to the auteur.
Perhaps sensing a need to get back to more shocking roots, he chose Crash as a follow-up. Smashing his love of cars, sex, technological corruption and physical transformation together, the movie is one of his most challenging and most confidently delivered. He noted that each sex scene served as a plot forwarding device, not a tawdry chance at titillation. Back in the saddle, so to speak, Cronenberg capped the century in 2000 with eXistenZ, the final original screenplay from the filmmaker and, I would argue, his final truly Cronenbergian film. Technology and humanity once again make uneasy bedfellows, the intersection of video game culture with the mind and body makes for violent and disgusting outcomes, and reality becomes an increasingly creaky concept. eXistenZ feels like a summation of Cronenberg's themes and a spiritual cousin to Videodrome; he has yet to revisit such original obsessions on film.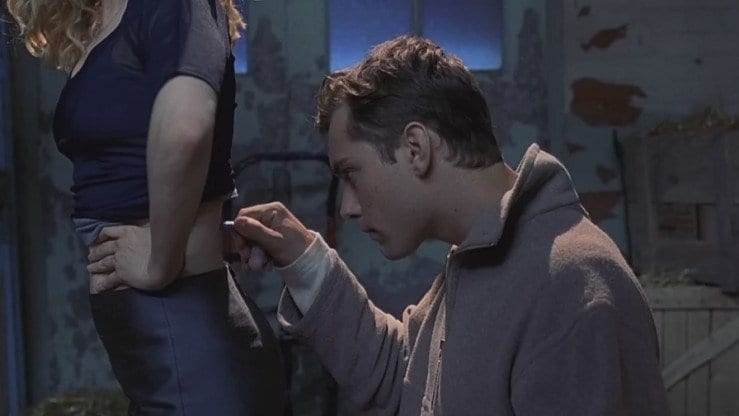 This is not to say the 21 st Century has been bereft of good creative output from the director. Far from it, after the claustrophobic Spider he next produced an audience favorite with A History Of Violence, a graphic novel adaptation that marked the first of three excellent films made with star Viggo Mortensen (my podcasting partner Frank Mengarelli had the opportunity to interview the actor at this year's Santa Barbara International Film Festival, wherein Mortensen noted it was a crime that Cronenberg has never been nominated for an Oscar. He has received a variety of awards from the Academy of Canadian Cinema and Television, as well as a special Jury Prize at Cannes for Crash and lifetime achievement awards from the Berlin and Venice International Film Festivals). Eastern Promises, a Russian mafia film, did swift business with critics and fans, but attention to Cronenberg's work began to wane with A Dangerous Method, a historical drama involving Freud and Jung's development of psychoanalysis, further dropped off with the tepid Don DeLillo adaptation Cosmopolis and, to this day, his final film, the off-kilter Hollywood satire Maps To The Stars.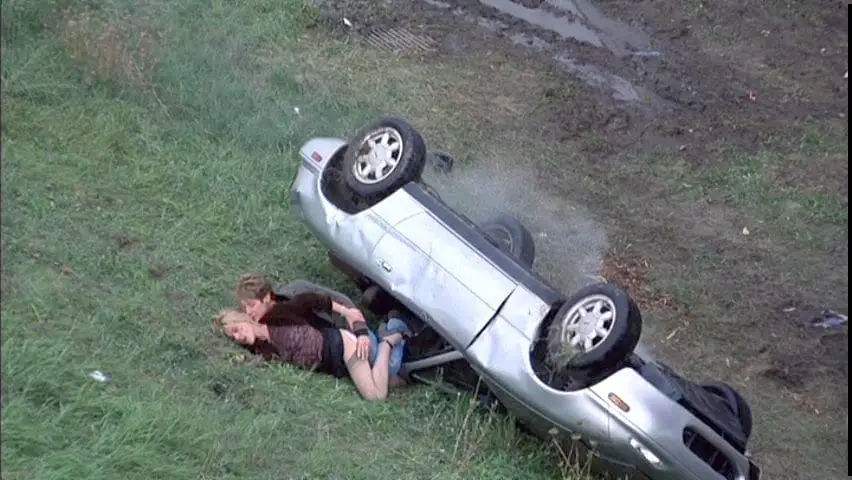 For reasons only known to Cronenberg himself, he spent the last decade exploring narratives outside the sci-fi/horror realms where he made such a resounding impact. Glimmers of hope for fans of the old school mind-bending work do exist; Cronenberg recently published a novel, Consumed, which is very much in the familiar realms of body horror, sex and madness, and has hinted that he may adapt it for a streaming service if the interest is there. Unfortunately, the horror master is of a generation of filmmakers who don't seem to be drumming up the investment interest in their ideas that they once did, which may speak to his excursions outside of the genre in recent years. That said, even if David Cronenberg never points a camera at a gore-filled set again, his impact cannot be overstated: His work almost single-handedly raised the profile of horror from a shlocky b-movie ghetto to the realm of challenging, celebrated art film.