Actor turned producer Elijah Wood (Lord of the Rings, Maniac) and Daniel Noah formed their production company SpectreVision roughly a decade ago; most notably producing modern horror classics A Girl Walks Home Alone At Night (2014) and Mandy (2018). They started SpectreVision out of their shared love of the genre and the belief that horror films could explore an audience's deepest and darkest fears while still being entertaining in a way no other genre could. Now, Wood and Noah have teamed up with horror streaming service Shudder to co-host the new original podcast Visitations.
The Internet has allowed for much more intimate content in film journalism that just was not possible to share with a mass audience prior to its inception. Visitations visits the homes and studios of some of the most exciting filmmakers working in the genre (and beyond). The format of Visitations fits perfectly on Shudder—the site's 4th original podcast. The show takes an intimate approach that is reminiscent of podcasts like WTF With Marc Maron and modern interviews on The Howard Stern Show.
Visitiation with Elijah Wood and Daniel Noah comes out swinging in its first three episodes with heavy-weight filmmakers Taika Waititi (What We Do in The Shadows, Thor: Ragnarok), Mike Flanagan (Oculus, House on Haunted Hill) and John Landis (An American Werewolf in London). The idea behind Visitations is to get to the heart of what drives these artists to create. Elijah Wood and Daniel Noah create a very easy going, conversational vibe that only helps the episode's guest open up more about their creative processes and their lives.
The podcat is informative yet accessible to people outside of genre fandom. Visitations is driving at a larger universal truth with these conversations, much like Marc Maron (Joker, GLOW) does on WTF. The conversations are free-wheeling, wide-ranging talks that encompass everything from childhood cinematic influences to intimate stories about what drives them as a person. Taika Waititi has vivid memories of being terrified by Bela Lugosi's Dracula as a young kid, for instance, which may help explain his approach on vampires in What We Do in The Shadows (2011).
Visitiations is going to be a huge hit for anyone that is a fan of the horror genre; people that just love a good conversation about life, art, and everything between will find plenty to love as well. SpectreVision and Shudder have just given us yet another reason to subscribe to the streaming service; it's quickly becoming essential in 2019. On top of films ranging from cult classics, horror essentials, international fare, cutting edge indies and everything in between, Shudder also has original series, exclusive documentaries and podcasts that only enhance the genre experience.
So what separates Visitations from the other podcasts already on Shudder? Why should you listen? Easy answer, SpectreVision has made a great podcast. Want to know what Taika Waititi's life in New Zealand was like growing up poor? Come to Visitations. When you're done diving into the mind of Mike Flanagan, John Landis, and the other guests for the first season—head over to She Kills with Adrienne Barbeau; a much needed and long overdue podcast about women in the industry hosted by one of the most badass women in the history of cinema, genre or otherwise. Want to deep dive into a more academic aspect of the genre? Bounce over to Eli Roth's History of Horror and listen to extended interviews with Stephen King (Carrie, It) and Rob Zombie (Lords of Salem, The Devil's Rejects) that didn't make it into the documentary of the same name. Fiction more your thing? Be sure to stop by The Video Palace for a terrifying original story.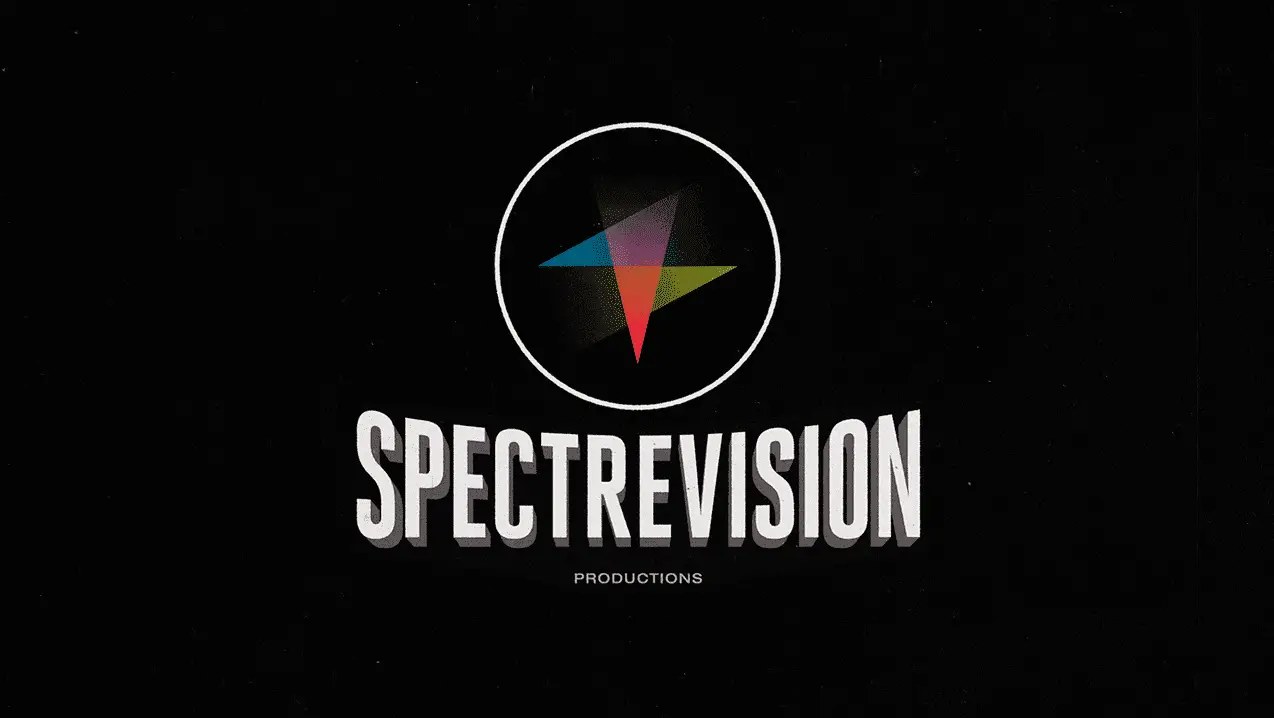 Visitations is an intimate look at what drives people like Waititi and Flanagan to be the people that they are. The best kinds of interviews are intimate and open; mission accomplished for Visitations. Waititi talks about his background in New Zealand and some of the experiences behind making a lot of his films, but ultimately it's the larger idea of what the conversation reveals about each subject that makes Visitations so fascinating.
Elijah Wood and Daniel Noah should be applauded for conducting such professional interviews. These conversations will make you fall in love with film again as they have a very optimistic tone and obvious love for their subjects' work; the guys know they are lucky to be doing what they're doing for a living and that is an infectious thing to hear.
That's what makes Visitations special. It's a different kind of glimpse behind the curtain. Waititi, Wood, and Noah dishing about the pros and cons of dating/marrying someone in the industry doesn't explain how to frame a perfect shot, but it sheds light on some of the possible pitfalls and things to be aware of if you are an aspiring filmmaker, actor, etc. It's a peek into people's personal lives without being exploitative. Visitations humanizes and personalizes people that film fans or genre heads sometime place on a pedestal. It reminds that people like John Landis, Flanagan, and Waititi are human beings with flaws.
Taika Waititi is so encouraging; he genuinely loves everything about cinema and comes off so grateful to just be involved. He truly believes in the power of cinema as an art form and an industry. Waititi talks about how film has a job for everyone regardless of what they look like or who they are, and it's a really beautiful sentiment; of course, it's not all just talk of family. There's more than plenty of film talk about their own work and influences. Waititi talks at length about his favorite horror film, The Thing (1982) and the imprint of Hammer horror films left on his childhood. He sums up what he feels is the simple truth that makes horror work for so many people worldwide in a funny moment on Visitation's premiere episode. He states that it doesn't matter who you are or where you're from, everybody is afraid of death. The man has a definite point; you really can't argue with that logic. Again, Visitations offers a different type of behind the scenes look at your favorite filmmakers.
Visitation's first two guests are both independent filmmakers who have recently made the jump to directing big studio films; Taiki Waiti's MCU standout Thor: Ragnarok (2018) and Mike Flanagan's upcoming Stephen King adaptation Doctor Sleep for Warner Brothers. Waititi discusses his inner most fears with Wood and Noah on Visitations's premiere, discussing the fear of failure in this big studio transition and not being able to create.
There's a lot more at stake when you're making pictures with hundred million dollar budgets then making indies with your friends. Flanagan also has to contend with daring to followup The Shining (1980), the most famous (and controversial) Stephen King adaptation; it's a risky move that has to have kept the auteur up a night or two.
Visitation's premiere with Waitit sets up the intimate, revealing nature of the show that is carried over into the second episode with Mike Flanagan. Wood says at one point they don't want Visitations to even feel like an interview, but more of a conversation. This works best in the podcast format as the listener usually enjoys these alone and has a one-on-one experience with the podcast; the more intimate Elijah Wood and Daniel Noah make Visitations, the better experience the listener will have.
Mike Flanagan started out as a horror auteur making his first feature in Absentia (2011) for only $70K; since then he has made film after films including Oculus (2016) and Hush (2016). Just last year he made helmed every episode of one of the most talked about series on any network or streaming service—Netflix's The Haunting of Hill House. The listener is dropped right in the middle of the filmmaking action in the second episode as Wood and Noah chat with Flanagan on the Warner Brothers' lot as he's editing the upcoming Doctor Sleep (2019).
Much like Waititi, the conversation opens up with talk of family and Flanagan's upbringing. Unlike Waititi, he's American: a native of Salem (go figure), Massachussetts but moved around a lot as a Navy brat. These intimate details of the guests' lives only enrich the experience of watching their films; the more that an audience knows an artist the more understood their work can be on some level. It's very interesting to hear both Waititi and Flanagan talk about the struggles of keeping a family together in an unconventional occupation like filmmaking that when you're working you're ultimately away from your loved ones.
If the first two episodes are any indications listeners can expect to find many similarities between Visitations' guests. Mike Flanagan talks about viewing filmmaking as a sort of military operation, which is quite similar to how Taika Waititi describes making a lot of his earlier independent films. Flanagan dives deep into his own family background, which really is another example of that peek behind the curtain of the artists's mind as his family backstory informs a lot of his work.
The concept of family is really what The Haunting of Hill House was all about. The point, as Flanagan points it, is to tell important stories about real people with supernatural elements. Does that mean that his work is more drama than horror? No, it just means that Flanagan is a filmmaker that is working outside the parameters of what is generally thought of as horror…and that's needed and important.
Visitations has a way, much like aforementioned podcaster Maron, of pulling out personal information from the guests in a way that feels revelatory; that's a testament to Elijah Wood and Daniel Noah's interviewing prowess. It has a very conversational feel and is designed to find and celebrate human connections between the hosts and today's most exciting filmmakers like Mike Flanagan and Taika Watiti.
The first season of SpectreVision and Shudder's Visitations will carry the listener on a personal, intimate journey with Wood and Noah reaching out to genre filmmakers; like-minded souls to find out what drives them and connects not only them, but the horror fan as well. With exciting guests coming up on Visitations like Ana Lily Amorpour (A Girl Walks Home Alone At Night) and visual/musical artist Flying Lotus expect the conversations to be essential viewing for anyone obssessed with finding what drives people to create.
Visitations is currently streaming all ten episodes on Shudder.