Queer for Fear is a docuseries set for this fall on horror streaming service Shudder. Queer for Fear is a four-part series that takes a deep dive into the history of the LGBTQIA+ community and the horror and thriller genres.
Queer for Fear's executive producers are Bryan Fuller and Steak House. Fuller's previous credits include Hannibal and Pushing Up Daisies and Steak House previously produced Launchpad and The Mustang. Shudder recently revealed official art for the docuseries, which features drag artist Alaska Thunderfuck, winner of RuPaul's Drag Race All Stars 2.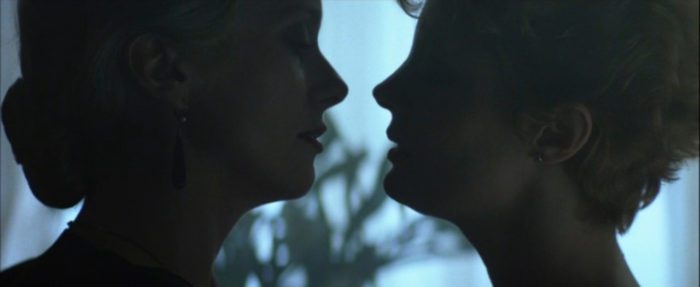 Queer for Fear does a deep dive into the longtime relationship between horror and the LGBTQIA+ community. The docuseries will trace contemporary horror back to its roots with queer authors such as Mary Shelley, Bram Stoker, and Oscar Wilde. Queer for Fear will look into how the 1920s drag parties, AKA "the pansy craze," had an influence on classic Universal Monster movies and Alfred Hitchcock's films. Other highlights include mid-20th century alien invasion movies and the lavender scare, and AIDs-obsessed vampire films from the 1980s. According to Nerdbot, "Queer for Fear looks at these genres through a queer lens." This series interprets them not as "violent, murderous narratives, but as tales of survival that resonate thematically with queer audiences everywhere."
The docuseries features interviews with many writers, directors, and actors, such as series consultant and co-host of the Attack of the Queerwolf podcast,  Renée "Nay" Bever; Jennifer Tilly, who plays Tiffany, in the Chucky franchise; Kimberly Peirce, writer and director of Boys Don't Cry and the 2013 Carrie remake; Karyn Kusama, director of Jennifer's Body and Yellowjackets; Mark Gatiss, co-creator, writer, and actor for the BBC's Sherlock and Dracula; Lea DeLaria, actor in the 2000 adaptation of The Rocky Horror Picture Show and Orange is the New Black; Leslye Headland, creator of the Netflix original series Russian Doll; and Oz Perkins, writer and director of Gretel & Hansel, among others.
Queer for Fear: The History of Queer Horror doesn't have a specific release date. The docuseries will debut in the fall of 2022 on Shudder.