This article, written by Jerry Sampson and read by Annie Flowers, is now available on Audio exclusively for our Patreon supporters. For just $3 a month you will have access to our full library of Audio content, plus three new uploads every week. To sign up visit the 25YL Media Patreon page.
---
In horror, sex is most often the catalyst for death. Nothing stirs Jason's murderous impulse more than a pair of writhing co-eds. Michael may be a cool, controlled psychopath, but if he sees naked flesh, you may find yourself at the pointy end of his rusty knife. Sex in horror films is rarely sensual, reserving the lens most often for either exploitative means or male gaze views of full-frontal nudity. Despite this pattern, some films within the genre capture the power of sex. It can be a tool of manipulation, a bonding act to overcome grief, a fight for control, or a clear representation of the struggle for people to connect.
There is a great well to draw from when incorporating sex into horror, and the following are the best creative, compelling, and horny scenes in horror. You might want to keep some ice nearby because it's about to get hot.
Thirst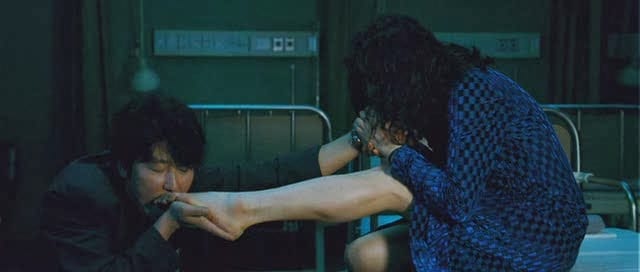 Forbidden urges are awakened in a Catholic priest, Sang-hyeon, after an experimental vaccine turns him into a modern-day Lazarus in Park Chan-wook's steamy 2009 vampire horror Thirst. As Sang-hyeon is forced to reckon with a failing faith, he reconnects with a childhood friend and his troubled wife, Tae-ju. Sang-hyeon is drawn to Tae-ju, the desire that pulses through him is strong, leading to a steamy encounter in the hospital room of the comatose patient Sang-hyeon feeds from.
Sang-hyeon has never had sex. As he touches and kisses Tae-ju his inexperience is apparent, but his excitement is palpable. It's the first time Sang-hyeon has been able to overcome his shame to connect intimately with another person. When he bites her, Tae-ju cries out, asking if she is a pervert for liking the pain, but ultimately, it is a moment of sweet acceptance by two complicated people amidst the horrors of Sang-hyeon's sickness.
Don't Look Now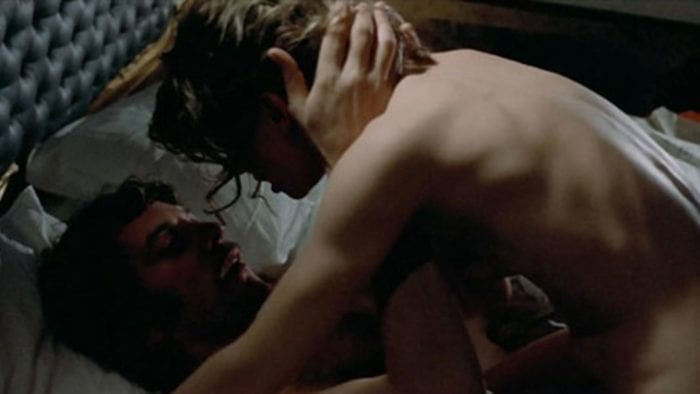 Grief is a terrible disease. One that envelops the body and rots the mind. In Nicolas Roeg's Don't Look Now, grief threatens to tear a couple apart after the tragic death of their young daughter. Don't Look Now is a terrifying film dealing with paranoia and murder, but for one raw moment, Laura and John Baxter make love in a scene spliced with the two dressing for dinner. It comes after months of unspoken tension, with neither able to move forward. But in this intense—and rumored to be unsimulated—sex scene, the couple seems to regain some of what they have lost through passionate and emotional physical intimacy. It is a moment of beauty that allows the viewer to see both what was lost as well as the healing potential.
The Hunger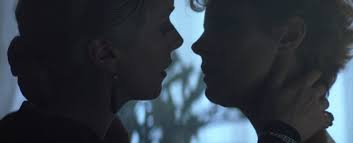 It can be said that the entirety of Tony Scott's The Hunger is a sensual, frenetic eyegasm. Catherine Deneuve, David Bowie, and Susan Sarandon are in their ultimate sexual icon primes. The Hunger solidifies the concept that vampires are fluid and horny but are overall desperate for connection.
The love shared between John and Miriam is impactful, and as they seduce and murder attractive young people, they do so in a way that leaves the viewer yearning to join them. But it isn't until Sarandon's Sarah enters the scene after John has died and left Miriam alone that Miriam's sybaritic lifestyle unfolds with a sex scene set to the "The Flower Duet" from the opera, "Lakmé." It may not be the most realistic portrayal of lesbian lovemaking, but we can't expect too much from a male director in the '80s. What is shown is two women fully enjoying each other's bodies at a time when both need it the most.
Pola X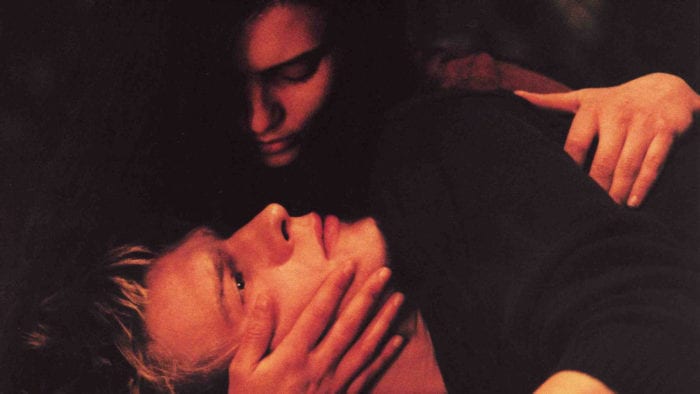 Not to say that sex between siblings is recommended, but Pola X, the 1999 French extremity film from director Leos Carax, weaves a tale so intriguing it's difficult to imagine any other path for the two leads. Pierre is a writer content with his high-class life in the French countryside. He has a beautiful fiancé and a questionably close relationship with his mother (Catherine Deneuve again stealing scenes). When a haggard young woman begins to follow Pierre, curiosity and forbidden desire are stirred when she reveals she is his long-lost sister.
While much of the film follows Pierre as he spirals out of control attempting to care for his sister, their lust is finally acted upon in a frenzied fit of passion. The viewer spends so much time with the pair as their love builds that by the time the act is completed there is no denying the pair is meant to live, and possibly die, for one another.
Stranger by the Lake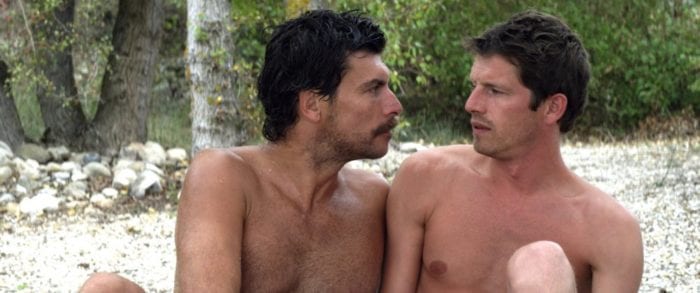 It may be cheating, but Alain Guiraudie's Stranger by the Lake is one big, long, sweaty sexiest scene. The 2013 horror-thriller focuses on Franck, a young man who frequents a nude beach popular with gay men. The camera never leaves this beach, as scene after scene shows Franck interact with random men. Soon he becomes infatuated with Michel, a heavily mustachioed mystery man with a dark secret. As the two play a game of cat and mouse, the tension is visceral as it rises. Franck is uncertain as to whether he should fear for his life or give in to the intensity of their sexual excursions on the rocky beach. The gorgeous cinematography amplifies the already stunning setting. It envelops the audience in the heat of the day, as well as the heat of the men as their passion deepens.
Excision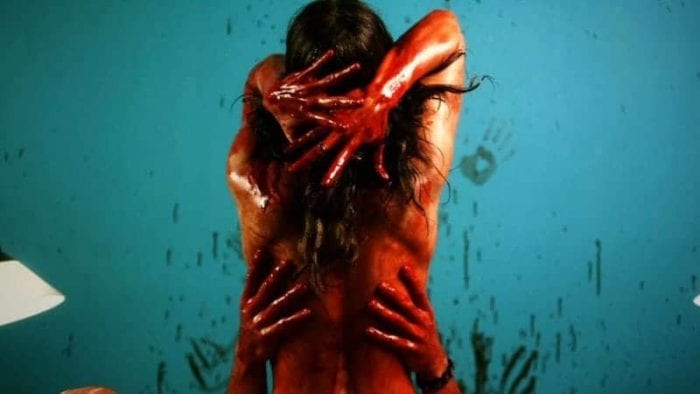 Fantasy is a large part of Richard Bates Jr.'s Excision. Pauline is a girl lost in her world, desperate for power and control, trying to win the affection of her cold mother. She fantasizes about viscera and blood, is obsessed with the body, and gets off on imagining herself choking the boy she loses her virginity to. So, basically, she's just a normal 18-year-old, right? Despite the deranged lengths Pauline goes to fulfill her desires, there is a luscious scene in which she rides her lover like a bloody cowgirl. It's hands and hair and skin, every inch covered in crimson. The scene allows Pauline to plunge the depths of her depravity with little judgment and every bit of beauty.
---
What did I miss? Leave your suggestions for the sexiest scenes in horror films in the comments!