If you're reading this announcement, you probably know what tomorrow is. You've done all the very important decorating inside and outside your home, you've carved up a pumpkin and, naturally, posted it all over your social media. You've got the best costume that no one will see in person but you. However, it would seem one thing is missing from your amazing Halloween decor this year (no, it isn't just your friends). Perhaps Printed In Blood can help you find that missing piece to make you the coolest horror nerd in this year's Halloween Zoom call?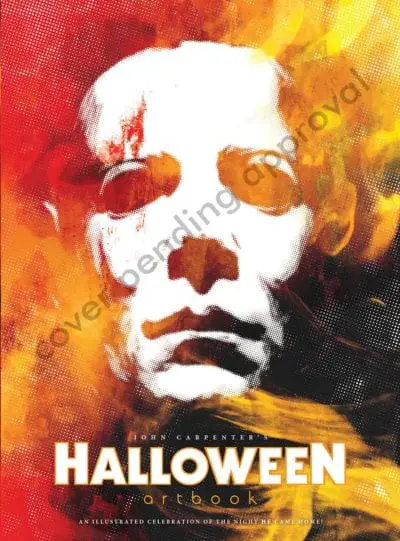 From Printed In Blood's press release:
"Printed In Blood, the company that brought you beautifully curated art collections celebrating The Thing, Stranger Things, and Ghostbusters will bring together new visions of classic horror in John Carpenter's Halloween: Artbook. Printed In Blood in partnership with Compass International Pictures is bringing fans this officially licensed artistic interpretation of the classic film from illustrators in nearly every part of the entertainment industry.
"John Carpenter's Halloween: Artbook features 240 pages of fully original illustrated interpretations by artists from the worlds of illustration, animation, comics, and more. Previous books published in partnership with Printed In Blood have featured artists such as David Mack (Daredevil), Bill Sienkiewicz (Elektra, Wolverine), Dustin Nguyen (Descender), Cat Staggs (Wonder Woman). Printed In Blood put out the call to a dynamic army of artists and have received hundreds of pieces for the book (the full lineup of artists for John Carpenter's Halloween: Artbook will be announced at a later date). This incredible collection of art will be presented in 9 x 12 bound hardcover perfect for the trophy shelves or coffin table of every horror aficionado.
"Fans can celebrate Halloween this Halloween by securing their pre-order of the book at printedinblood.com. Standard edition of John Carpenter's Halloween: Artbook will retail for $45.00 US/ £35UK. Available ONLY during the pre-order window will be the special limited slipcase edition of John Carpenter's Halloween: Artbook that features a black gloss on matte cover. This special slipcase edition (retailing for $75 US/£60) is a striking look at the iconic Michael Myers mask."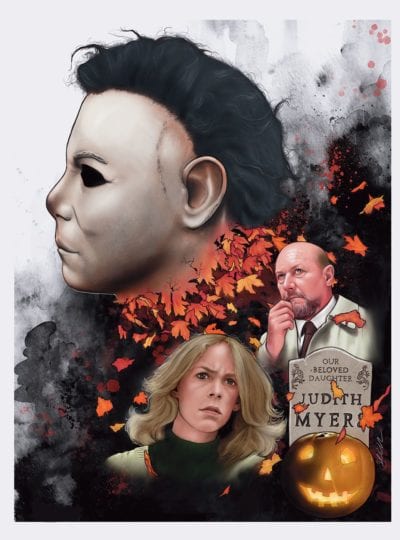 We here at Horror Obsessive not only love this time of year but we LOVE the film series (and John Carpenter!). I'm willing to bet a couple of us will probably be looking to add this beautiful artbook to our collection of horror-related media. In fact, I'm already making space on my own "horror bookshelf" to slot it in. Do not pass up the chance for the limited pre-order copy, the special slipcase edition is TO DIE FOR…