From my point of view, the horror film genre and its future are in a great place right now. The past few years have seen horror triumph beyond anyone's wildest expectations, as audiences have flocked in droves to experience films like Get Out, It: Chapter One, and A Quiet Place in the cinema. Not only did those three make their mark on the box office, but their critical reception has shone a brighter light on the usual disrespect and contempt that greets horror cinema. Additionally, female filmmakers like Jennifer Kent (The Babadook), Ana Lily Amirpour (A Girl Walks Home Alone at Night), and Anna Biller (The Love Witch) are making huge strides in the independent film scene, bringing much needed feminist themes and original voices to a predominantly male-dominated genre. Though, unsurprisingly, it is the abusive Hollywood elite who have robbed all the headlines over the past few years, which will hopefully become a thing of the past.
Despite the best efforts of Hollywood monsters behind-the-scenes, 2017 was a landmark year for women in film/TV. Film saw the record-breaking, big-screen success of Patty Jenkins' Wonder Woman, and Greta Gerwig (Lady Bird) became only the fifth woman ever to be nominated for the Best Director Academy Award. And, in TV land, we were gifted the immensely popular and acclaimed adaptations of Big Little Lies and The Handmaid's Tale. On the horror side of things, XX was released way back in February 2017 and will hopefully become recognised as a milestone for women in horror. It's a fun little film, full of interesting themes and unlike many anthologies – perfectly paced. More importantly, XX might just become one of the definitive documents in proving women filmmakers are – as they always have been – just as good as the boys. Take any horror anthology from recent memory, specifically the V/H/S series, and XX stands toe-to-toe with any of them.
As you well know, women have always been a driving force in the iconography of horror on-screen (from Elsa Lanchester to Janet Leigh, and Jamie Lee Curtis to Sarah Paulson), but behind the camera their chances have too often been limited to low-budget fare and needless sequels e.g. Freddy's Dead: The Final Nightmare and The Rage: Carrie 2. Regardless of the uncertainty that surrounds Universal's planned Dark Universe, how awesome would it be if Karyn Kusama, director of The Invitation and "Her Only Living Son" from XX, was given the opportunity to direct something like the much-discussed big-budget Creature from the Black Lagoon reboot? I, for one, would be overjoyed, because she's a super talented filmmaker, who is clearly capable of knocking it out of the park. And, if you haven't yet seen The Invitation, I suggest you do so immediately. It's one of the best horror-thrillers of the decade, bookended with one of the most devastating endings in recent memory.
That being said, it's pretty sad that in 2018, women still aren't getting the same chances their male peers are, regardless of their success and/or ability. Frankly, it sucks, and only time will tell if the industry is truly ready for a substantial change. XX (which originally had Jennifer Lynch attached as a writer/director) is a huge win for women behind the camera, though surprisingly, it is lacking in racial diversity on-screen. XX, a four-part anthology film written and directed entirely by women (Jovanka Vuckovic, Annie Clark, Roxanne Benjamin, and Karyn Kusama), not only showcases their strengths as filmmakers but also as storytellers, especially given the limitations required in making what is essentially a standalone 20-minute short. XX is an empowering triumph for its female creators, no doubt, but on a recent rewatch I noticed something I completely missed on my initial viewing: where is the on-screen diversity?
Throughout all four parts (featuring four different casts), there are very few speaking roles for men and women of colour—none of whom have any role of significance. XX is a film that celebrates women, written and directed by women, so gender equality isn't the problem (it's refreshing to see stories about women from their POV), but XX could've made an even bigger statement of intent had it featured a racially diverse cast, in addition to its supremely talented female creators. Would the film have been better by simply having a more diverse cast? Probably not, no. It certainly wouldn't have changed any of the stories, anyhow. And, maybe there are many good reasons as to why XX was cast the way it was. I'm certainly not going to speculate either way, but it's worth noting in a year in which diversity had been – and continues to be in 2018 – such a hot topic.
One of the biggest reasons the Fast & Furious franchise has become so successful is not because they're particularly great films (although, they are admittedly very fun), but because no matter who you are, for the most part, you can see yourself on-screen. They've evolved from what was essentially a boys-only series, into a multibillion-dollar four-quadrant mega-franchise. Now, I realise the franchise has its problems (particularly regarding the earlier films, their stereotypical casting, and the male gaze as theorised by Laura Mulvey), but later entries and character additions to the series, such as Gal Gadot, Nathalie Emmanuel and Charlize Theron, have added much needed strong/smart female characters who are integral to the narrative. Despite its somewhat stereotypical origins, I'd find it hard to name a current franchise, excluding the MCU, with a more diverse cast.
A lack of racial diversity has been trouble within the industry since its inception, and it's a problem that needs to be addressed and openly discussed from a place of hope for the future. A film like the superb Academy Award-winning Get Out, written and directed by Jordan Peele, has hopefully gone some way in proving a great horror film will be embraced by the horror community and general film audience alike. One of the reasons Get Out works so well is because its social commentary feels relevant, thought-provoking and scary. And obviously, Get Out struck a chord with both its audience and its peers, as it earned over $250m worldwide and achieved four Academy Award nominations: Best Picture, Best Director, Best Original Screenplay, and Best Actor. Those stats are an incredible feat for any film, so here's hoping that Get Out will pave the way and become an inspiration for the future of the horror genre for years to come.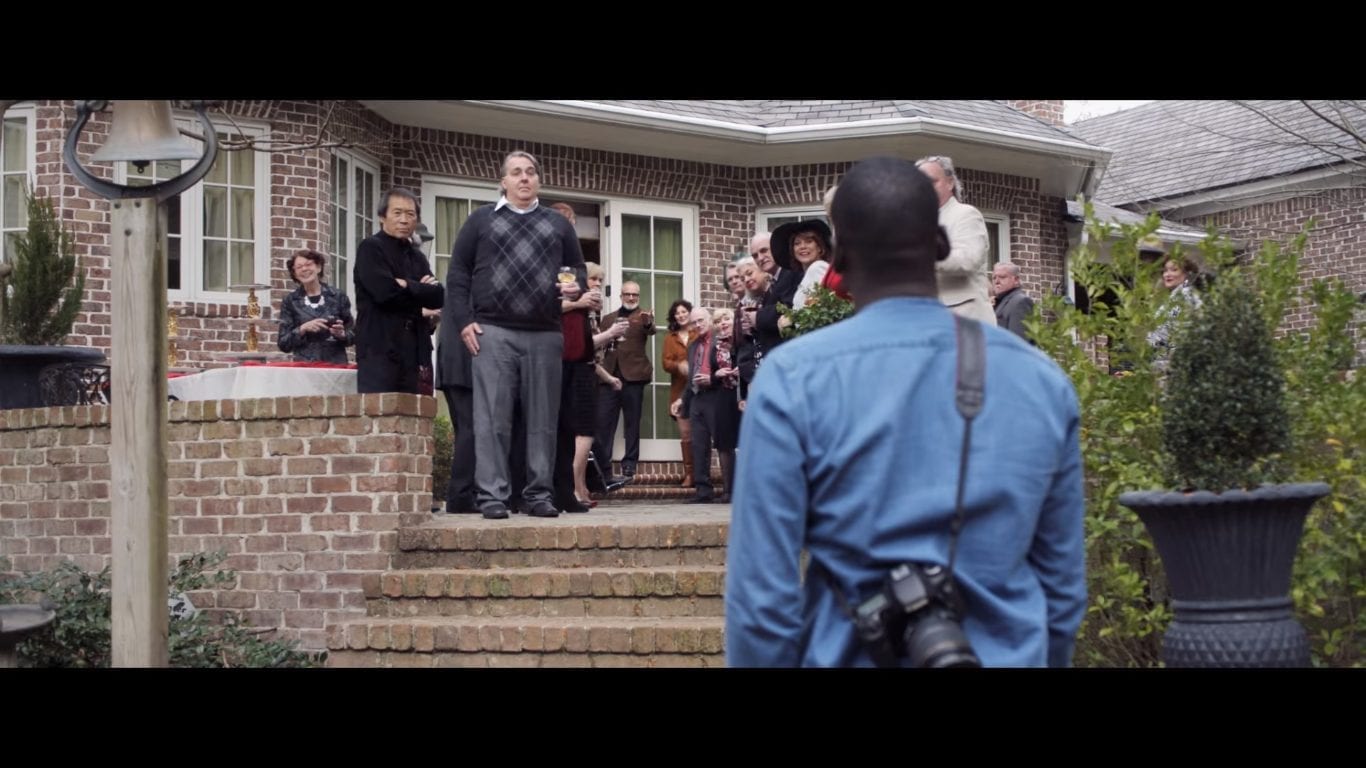 In 2005, at the 77th Academy Awards, host Chris Rock made a joke in his opening monologue about how Hollywood makes movies with real names for white people to enjoy (Catch Me If You Can), as opposed to movies for black people which he joked don't have real names, "Barbershop. That's not a name… that's just a location! Barbershop. Cookout. Car Wash. They've been making the same movie for 40 years!" Like the majority of Rock's views, it's funny because it's true. One of Rock's greatest comedic assets has always been the way he deconstructs race and ethnic relations, by relating his stand-up to popular culture in an observational and hilarious manner. Similarly, Peele's Get Out breaks down those walls with genuine scares, biting satire, and a knowing nod to the conventions of horror cinema. I can't wait to see what Peele does with his next horror film, Us, which is currently scheduled to be released in March 2019.
It goes without saying that we need to recognise the diversity of our world and address it on and off-screen with gender equality and racial diversity. I'm obviously a fan of XX and I'm glad it was made, but women shouldn't feel like they should have to make an anthology to have their voices heard, as they should be in the conversation for every feature film in development. They've got the talent, as proven with XX and countless other films, so they need to be given the chances their male peers get on a regular basis. As well as women, people of colour must be given more chances on both sides of the camera. It sounds obvious, I know, but after the recent revelations within the industry, it's important to keep talking about the subject of diversity and equality, because it needs to be openly discussed. And, to be honest, it's pretty awesome that two of the best horror had to offer in 2017 – XX and Get Out – were written and directed by four women and a biracial man, respectively.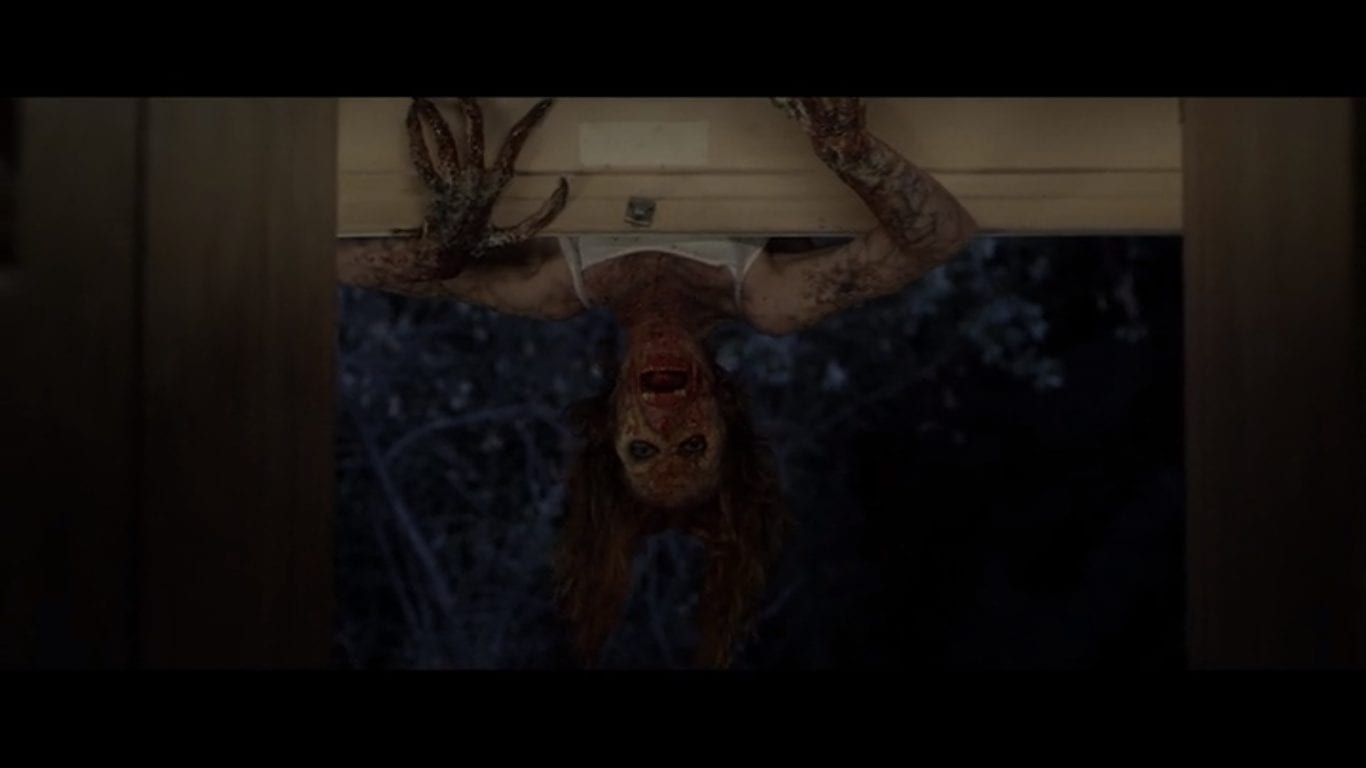 You can mock the ridiculousness of the Fast & Furious franchise all you want, but it didn't become a multibillion-dollar series out of luck. In terms of on and off-screen diversity, they're leading the way in what will someday, hopefully, become the norm, not just in horror cinema but within the industry as a whole. In terms of film genre, horror has always been and will continue to be the perfect place for social commentary. We need more voices like Ana Lily Amirpour. We need more voices like Jordan Peele. Not every film needs to be a $200m-budgeted blockbuster to make an impact, but it would be great to see someone other than the same 10 guys given the chance, wouldn't it? It's one thing hiring a female filmmaker like Patty Jenkins to direct Wonder Woman, and hiring a man of colour like Ryan Coogler to direct Black Panther, but how cool would it be if a black female filmmaker like Amma Asante was given the keys to the next Superman movie? One can hope, right?
---
What are your thoughts on the state of modern horror and cinema in general? Is the genre truly in a great place like it seems, or is there still a lot of work to be done throughout the world of cinema on and off-screen? Please leave a comment and let us know by following the information about our social media accounts, which can be found below. Alternatively, you can follow me on Twitter (@JonSheasby), and we'll continue the conversation over there.