Big news today coming out of the world of Italian horror. After nearly a decade away from the director's chair, Dario Argento—the godfather of giallo himself—is getting back behind the camera with not only a brand new film but a return to the genre he pioneered, promising a classic Giallo/horror mix with his upcoming film called Dark Glasses.
Argento is someone who certainly knows horror—his filmography includes such films as Suspiria, Deep Red, and Inferno. He contributed to the development of Dead Space and served as George Romero's script consultant on Dawn of the Dead. While Argento's later films haven't necessarily been as well-received as the ones from his golden age of the '70s and '80s, what little we know of this new project sounds intriguing.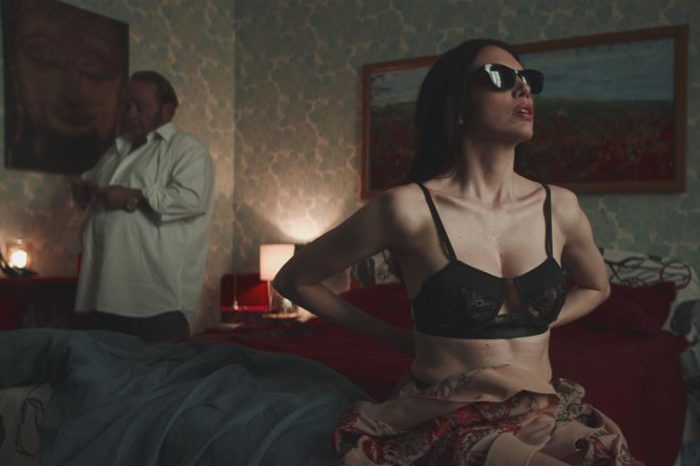 Our first official look at the film was released today via ScreenDaily, showing Ilenia Pastorelli in the lead role as a high-class prostitute working in Rome. Her character is left blinded after a botched attack by a serial killer, and she later winds up taking in a young Chinese boy whose life has been altered by that same killer. The two of them become allies in a struggle against the killer, with the film looking to focus not on both their attempt at putting an end to his reign of terror, but on the wildly contrasting worlds that the two of them occupy in the film's setting of Rome. If giallo isn't a genre you're familiar with, I can tell you this: the little bit that we know about the plot so far certainly sounds like a giallo to me.
As Argento himself writes in a director's note accompanying the image, "She's an adult and blind, he's too young to get by on his own. In addition, two different cultures: she is Italian, the child is Chinese. This combination is the engine of Dark Glasses…The film represents my desire to explore two worlds: hers, we know it; his is more mysterious, and it will let us enter the neighborhoods, houses, and customs of the Chinese community in Rome, where they created a real 'Chinatown'."
The film is also set to star Andrea Zhang as the boy who winds up being taken in by the lead, with Dario's daughter Asia Argento taking on a supporting role. Hopefully, more details emerge soon, but even this small reveal has piqued my interest, and I'll certainly be looking for more details to emerge as we get closer to 2022, when Dark Glasses is due to hit theaters.