Most of us are aware of the most prolific serial killers from the United States. A few that come to mind are Ted Bundy, Richard Ramirez, John Wayne Gacy, and Jeffrey Dahmer. It isn't often, however, that we talk about serial murderers in other countries who may be (or have been) just as impactful. One such killer is Dennis Nilsen, also known as the Muswell Hill Murderer or the British Dahmer.
Nilsen was a killer and necrophile of Scottish decent active between 1978 and 1983 in London, England. He is said to have murdered at least 12 young men and boys; however, he was convicted at the Old Bailey of only six counts of murder and two counts of attempted murder. He was sentenced to life in prison on November 4, 1983 with a recommendation that he serve at least 25 years. This recommendation was later changed to serving a full-life term.
Nilsen committed his crimes at two North London residences where he lived. He would lure his victims to one of these addresses and kill them by strangulation and/or drowning. After each murder, he would perform a ritual where he bathed and dressed the victim and, after an extended period of time, he would dissect and dispose of the remains by burning or flushing body parts down the toilet (which ultimately became his undoing).
Childhood
As is often the case with these types of murderers, Nilsen was the product of a tumultuous home. His parents, Olav Nilsen and Elizabeth Whyte, married quickly after a very brief courtship. Dennis was the second of three children, and his father was more focused on his occupation as part of the Free Norwegian Forces than on his family. After the birth of their youngest child, Elizabeth determined that she had rushed into marriage without thinking, and the couple divorced in 1948 when Dennis was just three years old.
After the demise of his parents' marriage, Dennis spent as much time as possible with his grandfather, who he is said to have seen as a hero. But in 1951, while working as a fisherman, his grandfather suddenly died of a heart attack. This left a profound scar on Dennis, which is said to have led him to become quiet and withdrawn.
At an early age, Dennis discovered he was gay but kept this hidden from his family and friends due to shame and confusion. His older brother began to suspect that he may be homosexual and regularly made fun of him in public, often referring to him as "hen," Scottish slang for "girl." Nilsen further retreated into himself and seldom hung out with his peers or invited them to his home. Finally, at the tender age of 14, he joined the Army Cadet Force.
During his time in the service, Dennis began indulging his dark fantasies while alone in his room, away from the other cadets. These fantasies often included dreams of being dominated or being dominant in a relationship where his partner may or may not survive the encounter.
Eventually, after the service, he took a job serving the community as a constable. While in this position, he began frequenting gay bars and engaging in casual encounters with men which he found to be unsatisfactory as he was said to be interested in something more lasting and fulfilling. He began to believe that his job was not complimentary to his desires in life, and he soon quit his post as a constable and bounced from job to job until his eventual arrest.
Nilsen entered into his first long-term relationship in 1975 when he met 20-year-old David Gallichan. He came upon Gallichan being accosted by two men outside a pub and intervened. Dennis took the man to his home where they spent the evening getting to know one another. By the next morning, the two decided to live together. About two years later, Nilsen was tired of being the breadwinner in the relationship, and he demanded that Gallichan move out.
The Birth of a Killer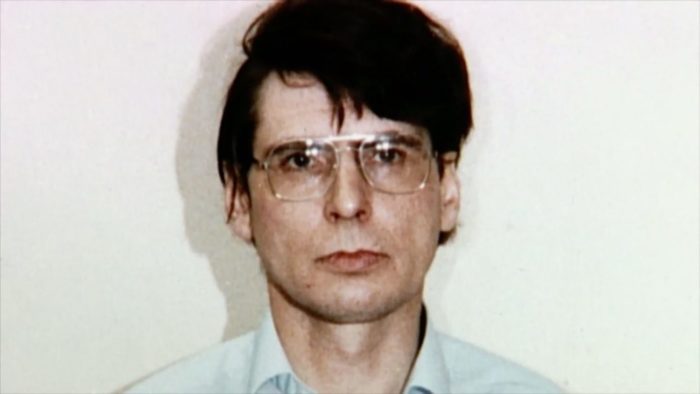 In 1978, after having experienced a handful of failed relationships, Dennis began his stint as a serial killer.  Most of his victims were either homeless or gay men whom he usually met at bars or on public transportation. Nilsen admitted to a sexual component of his killings but was adamant that he never penetrated any of his victims.
Much like Dahmer, Nilsen had a desire to keep his victims close to him and killed them because he feared they would leave him. Strangely enough, and possibly due to his failed relationships, he felt that he could better relate to someone if they were unable to leave or communicate back to him. To that end, after killing one victim, he bathed the body, dressed it, and spent time carrying on conversations and watching television with it.
Ultimately, it was a plumbing issue that brought Nilsen down. A plumber, responding to complaints from other tenants and from Nilsen himself, pulled back a drain cover and discovered a flesh-like substance as well as several small bones. The plumber went to his supervisor with his concerns, and the two of them reported the matter. After an investigation and analysis of the remains, it was determined they were human. Police soon showed up at Nilsen's residence and discovered more remains, including plastic bags in a closet full of dissected body parts and human heads.
After nearly 16 separate interviews and more than 30 hours of questioning, Nilsen finally confessed to murder but was adamant that it was not premeditated and that the decision to murder was made just before the act itself.
Finally, on February 11, 1983, Nilsen was formerly charged with murder and was transferred to prison to await trial. By November of the same year, Nilsen was convicted on six counts of murder and one count of attempted murder and was sentenced to a life term.
On May 10, 2018, Nilsen was taken to a hospital after complaining of severe stomach pain. He underwent surgery for an aortic aneurysm and subsequently suffered complications from which he died two days later. An autopsy revealed his immediate cause of death was a pulmonary embolism and retroperitoneal hemorrhage. He was cremated in June 2018, and his ashes were given to his family.
For more on Nilsen, in his own words, Memories of a Murderer: The Nilsen Tapes is streaming on Netflix now.
---
Looking for more on serial killers? We've got you:
"Mayhem, Misogyny, and Matricide From Edmund Kemper, The Co-ed Killer"