Trigger warning: This article contains references to suicide. If you or someone you know is struggling with mental health issues, you can call the National Suicide Prevention Hotline toll-free at 800-273-8255.
---
Channel Zero: Candle Cove started the series off strong with an intense and dread-inducing welcome to the series, while Channel Zero: No-End House brought our fears of isolation and loneliness to life. Season 3, Channel Zero: Butcher's Block, decides to change course and cover mental health and the occult in a highly experimental season. While the first two seasons dabbled with some experimental ideas, Season 3 really takes it to the extreme and treks us through a cerebral nightmare you won't soon forget.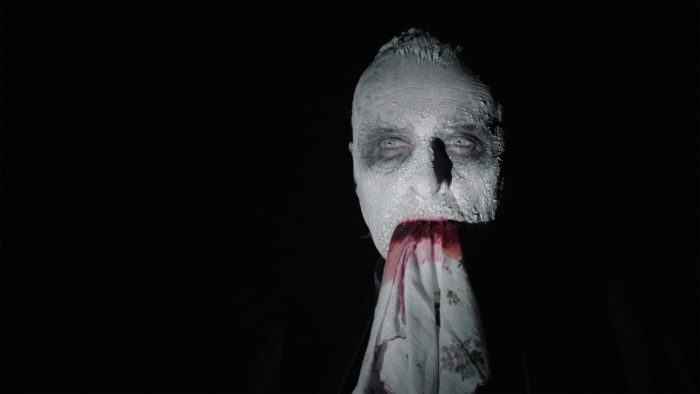 Welcome to Butcher's Block
Sisters Alice Woods (Olivia Luccardi) and Zoe (Holland Roden) move to the town of Butcher's Block with hopes of putting the past behind them. Little do they know they are in for quite a surprise. After a near-fatal stabbing incident with their schizophrenic mother, Alice takes a job as a social worker, and the sisters pack up and leave. We are provided with the information of their mother's mental health issues very early, as well as Zoe's mental health issues, though Alice's struggles are only alluded to early on. By mid-season, Alice's mental health issues are brought to light, as well. For the most part, schizophrenia seems to be handled tactfully and is not used as a crutch but more of a figurative MacGuffin.
Shortly after arriving in town, Alice and Zoe meet their new landlady Louise (Krisha Fairchild), who is a taxidermist and ex-journalist because "journalism is dead." Krisha absolutely nails her performance and really just lights up the screen in every scene.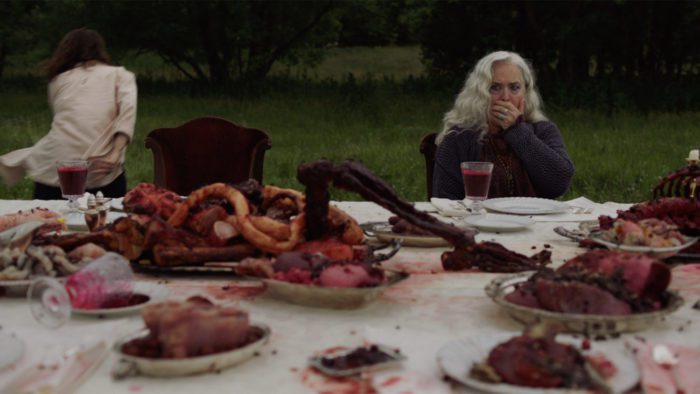 Alice's first day as a social worker winds up with the disappearance of Tanya (Nadine Pinette) and her child Izzy (Annelise Pollmann). Officer Luke (Brandon Scott) is very little help and thinks Tanya ran away with Izzy due to the fact that Child Protective Services (CPS) was coming to take Izzy away. This is where we get another look into the psyche of Alice as she states that, as a child, she would do crazy things just for attention. One of them was throwing herself down the stairs. Tanya seems appreciative of this insight, while Smart Mouth (Linden Porco), who seems to be inspired by the antagonist in Don't Look Now, listens from inside the walls. He also licks the wall at one point, which just really accentuates the creepiness.
The Peach Family
The name Butcher's Block comes from the large meatpacking facility that used to be operated in town by the Peach family. We're soon introduced to the family, which is comprised of Robert Peach (Andreas Apergis), Edie Peach (Diana Bentley), Aldous Peach (Bradley Sawatzky), Evalina Peach (Angela Narth), Grandma Peach (Doreen Brownstone), and the Mac Daddy himself Joseph Peach, played by the one and only Rutger Hauer. Joseph is ostracized when word of his occult practices spread, resulting in the murder of his two daughters Ivy Peach and Amelia Peach.
Joseph claims to have the ability to heal people of any mental health issues they may have. Wanting to make sure she doesn't turn out like her mother, Zoe jumps on that opportunity immediately. Unfortunately, this provides more consequence than reward. Alice soon unwillingly, then willingly, takes part in Joseph's backwoods doctoring.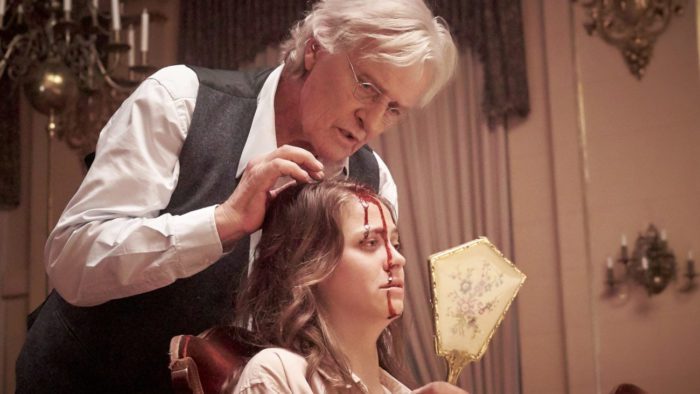 One of the gnarliest scenes is when Joseph performs the first part of his operation on Alice. He cuts a hole in the back of her skull and uses an orbitoclast to puncture the part of her brain where he says the schizophrenia lays. This leads to one of the more experimental/Lynchian aspects of the horror, which is the physical manifestation of her schizophrenia: a swollen-faced Alice a la Eraserhead. This manifestation is wickedly scary in appearance alone, but soon it chases Alice through the abandoned hospital and contorts its body in some freaky ways.
A Door in the Woods and the House Beyond the Field
If you found a marble staircase leading to a floating door in the woods, would you enter it? The marble staircase leading to the floating white door is a powerful and terrifying image that leads to a demented land. There is an endless field of insidious flowers, flowers that produce weird…finger creatures. Just the look of the hand amalgamation throws Alice into a tizzy, and rightfully so. Inside the demented mansion, Zoe and Alice, respectively, are offered human meat. Zoe decides to eat her own skin, and Alice gives in and eats and enjoys the human meat.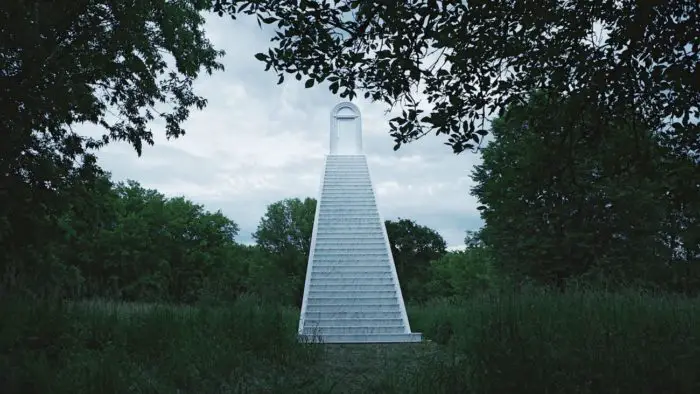 The Peach family can come and go from their otherworldly dimension with ease through the door, and boy do they come and go. Robert and Joseph seem to be the most flagrant dimension travelers. Robert's romps through Butcher's Block are what end up kicking off a series of mayhem. After Luke sees Robert trying to kidnap someone, he arrests him. Once in the jail cell, Robert commences in the consumption of his cellmate. It's quite a sight. Robert is let go by Luke's dad Chief Vancyk (Tyrone Benskin) who was put into power by the Peach family, and Luke is very troubled by this. The Peaches gave the Chief the power he wanted. In return, he would turn a blind eye to a casual Peach kidnapping (with whom the Peaches would use for food).
A Tale of Two Sisters
Alice and Zoe are quite interesting characters and have very similar, yet different, character arcs. Alice starts out as the kind soul who wants to help kids who may have been in similar situations as her, whereas Zoe is psychologically hurting and trying to get sober. Zoe soon starts to realize that getting the brain futzing from Joseph isn't all it's cracked up to be and will do anything to make sure Alice doesn't make the same mistake. Alice, on the other hand, gives right into it. She eats all the human meat she's offered and even goes so far as to try and get Izzy back from Zoe FOR the Peaches! It's a surprisingly out-of-left-field development.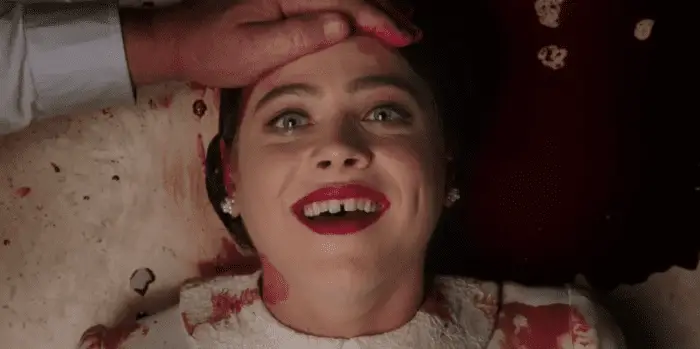 Dave from Collections
F*ck Dave (Adam Hurtig).
Nearing the End
We near the end of the dark deep abyss of Channel Zero: three seasons down, one to go. Butcher's Block is a severely entertaining and thought-provoking season, with a deeper meaning that any viewer can take away. It's a cerebral mind-melt of a season that bombards you with some over-the-top gore, as well as things that will hit you in the deepest parts of your soul.