I especially like the concept of an innocent person being invaded. – David Chaskin, Scream, Queen!
The underrated 1994 film, Wes Craven's New Nightmare, followed the lives of the cast and crew involved in the Nightmare film series who are terrorized by an entity in the guise of Freddy Krueger. The star of the film, Heather Langenkamp, portraying a fictionalized version of herself, is informed by the series creator, Wes Craven, that as she was the first person to defeat Freddy Krueger. Only she can thwart the entity terrorizing her and those she knows. Heather finds her inner strength and confronts the evil haunting her, vanquishing the being disguised as Freddy Krueger, and saves those who she loves.
Wedged in between Heather Langenkamp's appearances as Nancy Thompson in A Nightmare on Elm Street and A Nightmare on Elm Street 3: The Dream Warriors lies an oddity in the Nightmare series: A Nightmare on Elm Street 2: Freddy's Revenge. It is an oddity not only because writer David Chaskin decided to move on from all established characters sans Robert Englund's Freddy Krueger, but also because it makes the unusual decision to have the main character be male.
During the heyday of '80s slasher films, most films followed certain unwritten rules within the horror genre. The most-renowned of all horror rules is that of the Final Girl. The Final Girl usually consists of a young woman who does not partake in sex or drugs. Her purity exemplifies good and encapsulates all that is needed to take on the force of evil. For the vast majority of '80s horror films, the villain usually comes in the form of a male.
Bringing us back to A Nightmare on Elm Street 2, we are introduced to our "Final Girl": Jesse Walsh, portrayed by Mark Patton. A lot of characteristics that Jesse epitomizes fall within a typical Final Girl: Jesse abstains from sex and drugs, is passive, and does not project the typical image of what one is to expect from a male character in a horror film. Unlike most Final Girls, though, Jesse is not the one that can defeat Freddy. The strength to conquer Freddy comes in the form of Jesse's love interest: Lisa. Her unrequited love for Jesse is powerful enough to break the hold Freddy has and to release Jesse from his nightmare.
Happy ending, right? Enter Scream, Queen! My Nightmare on Elm Street, a new documentary currently streaming on Shudder. Starring and produced by Mark Patton, the film chronicles the life of Mark Patton, from birth through his early success and the impact that A Nightmare on Elm Street 2 had on his life and career.
Allowing the audience a peek behind the curtain of his private life, Mark states that he knew from an early age that he was gay, following it up by informing that he "was free because [he] was gay." Even with a father who loved him for who he was, he left home and headed to New York City with the aspirations of making it as an actor.
During his time in New York, with a timeline he purposefully set of himself, Mark comes within minutes of not making it. With hard work and some fortuitous luck, he was cast on Broadway in Come Back to the Five and Dime, Jimmy Dean, Jimmy Dean with Cher, Karen Black, and Sandy Dennis and directed by Robert Altman. In 1982, Altman decided to make a film version of the play and utilized his Broadway cast, Mark included.
With early success striking Mark, he made the decision to move to Los Angeles in the hopes of furthering his early acting success. With this being the early-to-mid '80s, being an openly gay actor was still considered a taboo in Hollywood. Not long after taking up residence in Los Angeles, life threw Mark a curveball, though, at the time, it probably didn't appear that way. Such is life, where we make a decision, and, at that moment, it doesn't resonate how much it will alter our lives. That curveball was the role of Jesse Walsh.
Getting his first leading role should have been the pinnacle for Mark. Unfortunately, he details a tumultuous time in his life where he was trying to keep his sexuality hidden yet making it in a closeted Hollywood. These two storylines culminate with the cast and director of A Nightmare on Elm Street 2 getting back together for the first time in many years at a convention in Florida. While conversing with director Jack Sholder and cast members, Jack notes that Mark was "out of sorts" during filming. Mark points out the struggles he was dealing with, advising that his agents would have to relegate him to character actor as he could not play straight.
During this get-together with the A Nightmare on Elm Street 2 team, Mark gives insight into some unfinished business with writer David Chaskin that has haunted Mark since the release of the film. Between Jack stating that he did not believe the film was intended to be gay, while other actors stating that they understood the film was filled with gay subtext, Mark understands that the only one who can clarify this is David Chaskin.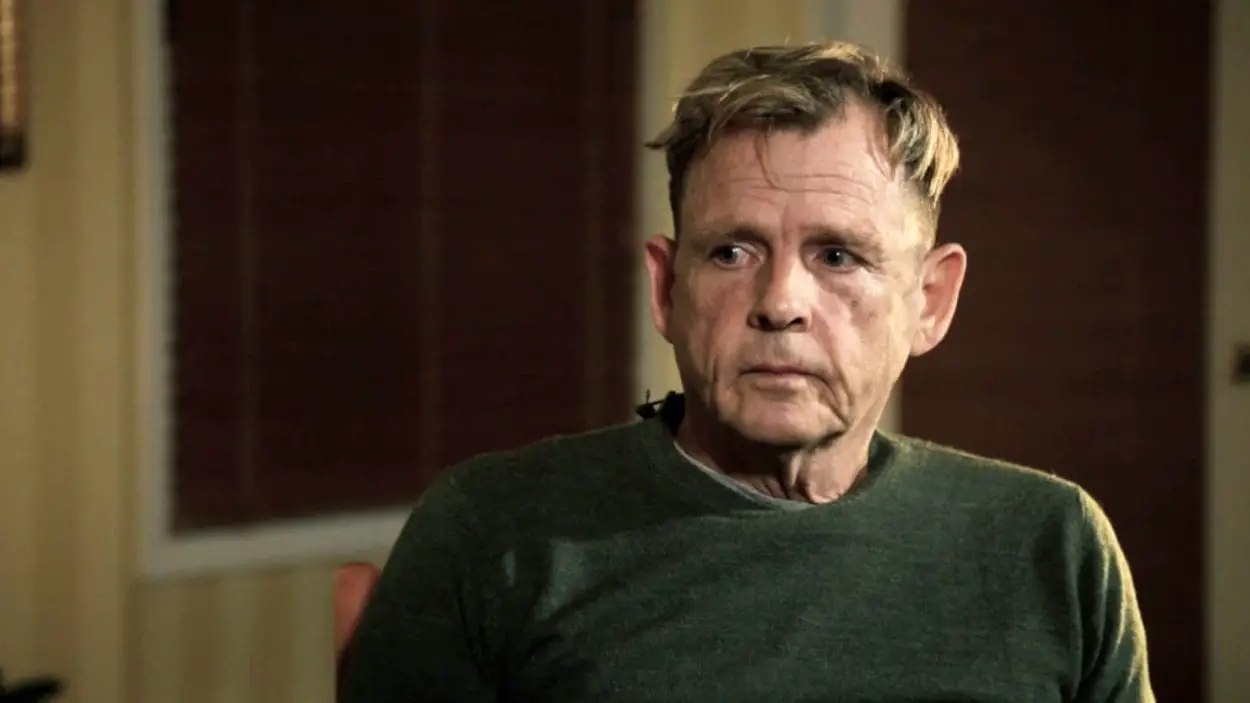 Much like Heather Langenkamp did with Wes Craven's New Nightmare, Mark must seek out and confront the one force in his life that is preventing him from moving forward. Will Mark get the satisfaction and closure he feels he deserves from David?
For someone looking for in-depth behind the scenes of A Nightmare on Elm Street 2, I would recommend Never Sleep Again. What we get with Scream, Queen!, instead, is the viewer rides along with Mark Patton as he traverses through the AIDS pandemic of the 1980s while coming to terms with being the first male scream queen. Mark allows full access to his life and is not shy about showing off the dark side that came with his celebrity. 
With the current climate in the US and around the world dividing people based on personal feelings, Scream, Queen! feels as relevant as ever. Watching and listening to Mark vocalizing his struggles through loss, unfortunate circumstances and just plain old hatred make this a must-see viewing experience. I have purposefully left out a lot of detail regarding Scream, Queen! as I feel this is the type of viewing that you need to be immersed in. Each viewer will be able to have a different experience, yet we will all share the same documentary.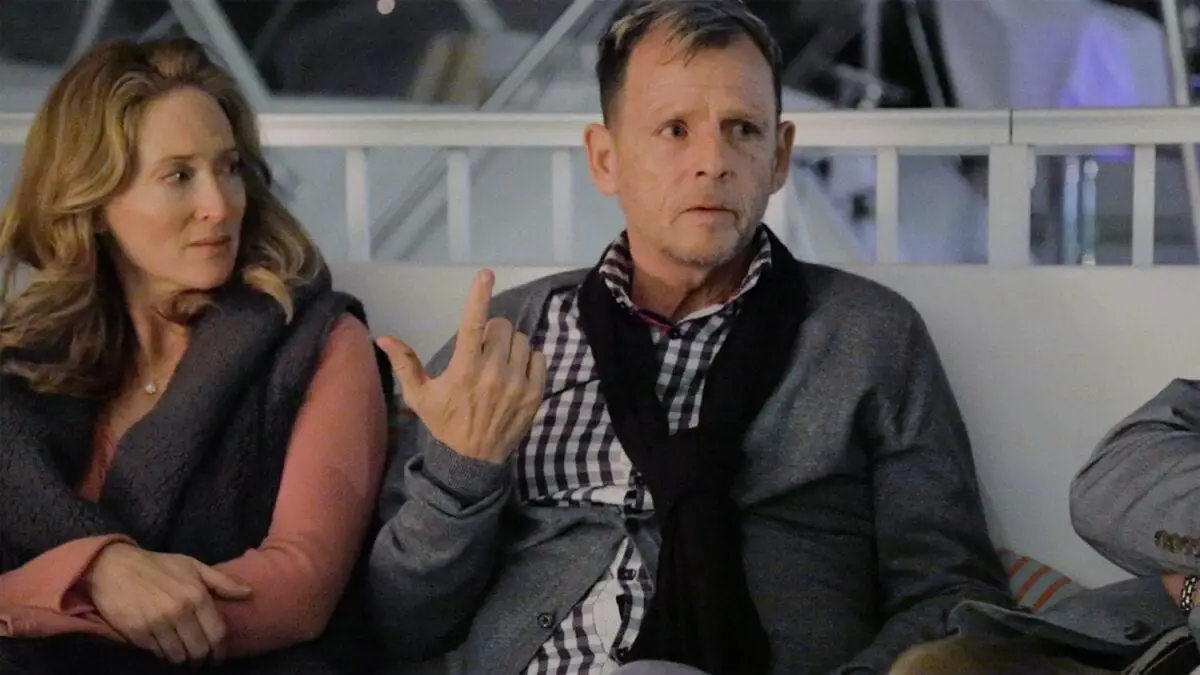 Shudder and Mark Patton have teamed up to create a powerful and astute documentary showcasing that sometimes a movie is more than a movie.
Scream, Queen! My Nightmare on Elm Street is now streaming on Shudder.