Long-overdue follow-ups to classic movies are all the rage these days. Whether it's Top Gun: Maverick, Blade Runner 2049, or Ghostbusters: Afterlife, Hollywood apparently has nothing better to do than give us sequels we should've gotten 30 years ago (and I'm only mostly kidding). But sadly, not all of our favorite 1980s classics have gotten the follow-ups they deserve. Take Beetlejuice, for example. People have been talking about Beetlejuice 2 (or whatever it's going to be called) for years, but so far, nothing has come of those talks.
However, from the looks of it, that's all about to change. The Hollywood Reporter recently brought us news that Beetlejuice 2 is in fact moving forward, and it's actually just a few months away from going into production. According to THR's sources, the film is "eying a late May or early June shoot," and some key names are being brought back for it. Most notably, Tim Burton is expected to direct it, and Michael Keaton is once again going to play everyone's favorite bio-exorcist.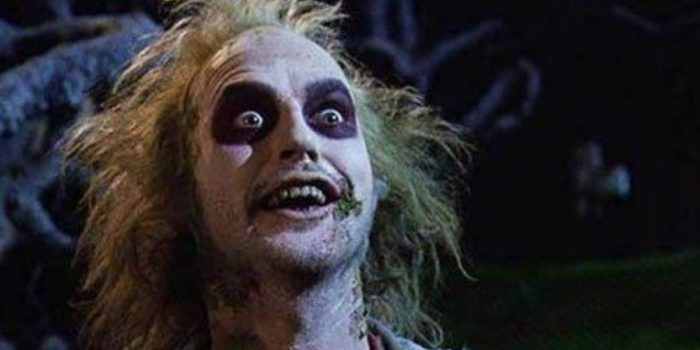 On top of all that, THR also says that Jenna Ortega is "circling" a role in it, and if the deal gets done, she'll be playing the daughter of Winona Ryder's character from the original film, Lydia Deetz. I don't know about you, but I think that's really exciting news. Not only has Jenna Ortega proven multiple times over the last year or so that she's an awesome actress with legit horror chops, but she also seems perfect for this kind of role.
Before Scream VI (which, by the way, is fantastic), her most recent genre role was the title character in Netflix's Addams Family reboot series Wednesday, and while I personally wasn't a huge fan of the show as a whole, even I have to admit that Ortega was fantastic in it. She completely nailed the character, so I have no doubt that she'd be just as good playing the daughter of someone like Lydia Deetz.