If you haven't heard about Crabs!, that needs to change. Right now. This looks like it just might be the most fun monster movie of the year, and those of us in the United States are going to get the chance to see it in just one short week.
I first heard about Crabs! last year when it played at FrightFest, but I wasn't able to catch it at the festival. I just heard that it was about a bunch of mutated horseshoe crabs that descend upon an unsuspecting town, and the buzz surrounding it was pretty good. That was enough to pique my interest, so I made a mental note to check it out when it eventually got released to the public.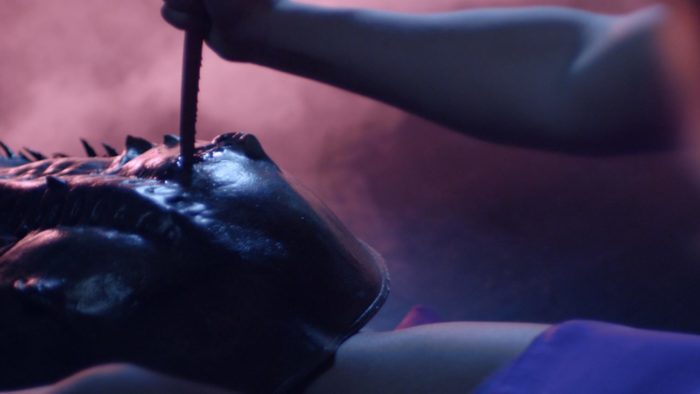 Then, about nine months ago, the film finally got a trailer, and my excitement for it went through the roof. This looked like it was made just for me, so it immediately shot up my most-anticipated list. Unfortunately though, Crabs! still didn't have a release date at that point, so I had no idea when (or even if!) I would get the chance to see it. I waited and waited, and then I waited some more, and now, after over a year of wanting to see this movie, that wait is finally going to come to an end.
Crabs! is set to be released digitally on November 15, and then it's going to come out on Blu-ray just a week later, on November 22. That's a really short window between its digital and physical releases, and for my fellow Blu-ray aficionados, that's very good news. Sure, I'm going to rent it digitally first so I can see it right when it comes out, but if I like it, I'm definitely going to want to own a physical copy of the film as soon as I can.