Shudder, the home for Halloween, has extended its usual October celebration into the September months this year as they prepare for their biggest season with a massive slate of new original programming and exclusive streaming premieres. Shudder subscribers can expect the usual onslaught of classic films as well. Don't forget the return of the non-stop streaming of the seasonal "ghoul log," with fan-favorite versions The Ghoul Log, Return of the Ghoul Log, Night of the Ghoul Log, plus a surprise special 2022 edition.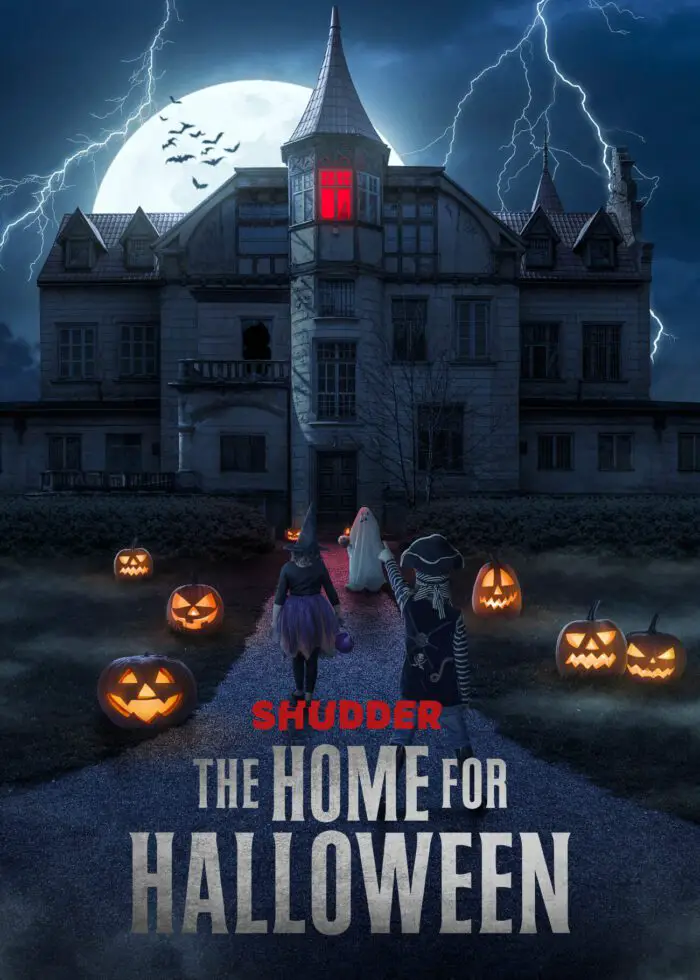 Shudder General Manager Craig Engler says,
"Halloween is the best time of year on Shudder, and this Halloween, we're featuring the best lineup of programming in our history, We have 11 original and exclusive movie premieres, including a new film from horror master Dario Argento, a Halloween special from superstar host Joe Bob Briggs, and three new series — from Bryan Fuller, The Boulet Brothers, and the producers of Eli Roth's History of Horror."
Beginning September 1, get ready for a non-stop barrage of horror films, kicking things off with the Shudder exclusive Who Invited Them, a list of Rob Zombie classics (31, The Devil's Rejects, and Lords of Salem), and the classic ghost story Lady in White. From there, things only get better as Horror Obsessive readers finally get to see some of the films we've talked about for months. Speak No Evil and Sissy premiere in September, while Dario Argento's Dark Glasses, Deadstream, Resurrection, She Will, and V/H/S/99 will scare you silly in October.
And that's just movies! Fans of Joe Bob Briggs' The Last Drive-In will get their 2022 Halloween special on October 21, while Shudder dives into the 101 Scariest Horror Movie Moments of All Time on September 7, and Bryan Fuller brings us Queer for Fear: A History of Queer Horror starting September 30. There's also an as-yet-untitled Boulet Brothers series on the verge of being announced for the season too.
Finally, every Friday in October from 3-4 PM, subscribers can call Shudder's head of programming Samuel Zimmerman at 914-481-2239 during Hotline Hours (no calls will go through outside those hours) to discuss all things horror on Shudder's Halloween Hotline. Sam will be available to discuss all things horror, from Shudder's vivacious lineup to all your seasonal favorites, and receive personal recommendations from Sam from Shudder's extensive library.
Check out the schedule of seasonal programming below (Updated: 10/10/22)
September 1
31
The Devil's Rejects
Lady in White
Lords of Salem
Who Invited Them
September 5
The Living Dead at Manchester Morgue
September 6
Birdboy: The Forgotten Children
Lifechanger
Mind Game
Nocturna Side A: The Great Old Man's Night
Perfect Blue
September 7
101 Scariest Horror Movie Moments of All Time (Series)
September 8
Saloum
September 12
Extraordinary Tales
September 15
Flux Gourmet
Speak No Evil
September 19
Cemetary of Terror
Grave Robbers
September 22
Raven's Hollow
September 26
Sole Survivor
Trick or Treats
September 29
Sissy

September 30
Queer For Fear: A History of Queer Horror (Series)
October 1
The Descent
The Descent Part 2
The Gate
Mad God Ghoul Log
May
October 3
The Collingswood Story
Dark Night of the Scarecrow
October 4
I Like Bats
Footprints
The Other Side of Underneath
The Rats are Coming the Werewolves are Here
October 6
Deadstream
October 7
The 101 Scariest Horror Movie Moments of All Time
October 10
Identikit
Opera
The Stendhal Syndrome
October 11
Dragula Season 1
Lux Aeterna
October 13
Dark Glasses
She Will
October 20
V/H/S/99
October 21
Joe Bob's Haunted Halloween Hangout
October 24
Aenigma
Demonia
Fulci For Fake
Manhattan Baby
October 28
Resurrection
TBA
Untitled Boulet Brothers Series