Hulu has a reboot of Clive Barker's 1987 body horror classic, Hellraiser. Variety reported that Hulu's reboot officially received an R-rating for "strong bloody horror, violence and gore, language throughout, some sexual content, and brief graphic nudity." Sounds like the reboot will deliver the same feel as the original or perhaps with more intensity.
Clive Barker served as a producer on the Hellraiser reboot. David Bruckner, whose previous work includes Netflix's The Ritual and The Night House, is the director. Luke Piotrowski and Ben Collins served as screenwriters. Both Piotrowski and Collins worked with Bruckner on The Night House. Goran Visnjic, Hiam Abbass, Selina Lo, Brandon Flynn, and Adam Faison star in the reboot. The cast features Jamie Clayton as Pinhead.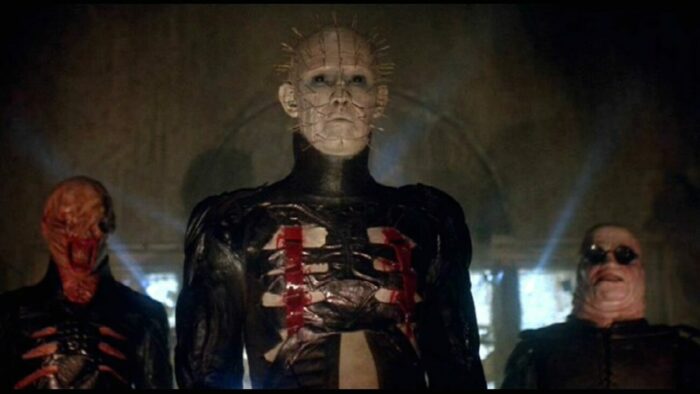 The reboot is said to be a more faithful adaptation of Barker's novella Hellbound Heart. Of course, the Cenobites will be taking centerstage again for a new audience along with fan favorite, Pinhead. Barker introduced horror fans to the Cenobites, interdimensional beings who subject human beings to torture,  in Hellbound Heart. They also appear in The Scarlet Gospels as well as the Hellraiser movies and comics. The films depict Pinhead as the lead Cenobite but there's also the Chatterer, whose main attribute is their missing lips and exposed teeth.
Variety also reports that Hulu's reboot isn't the only Hellraiser project in the works. Barker is serving as an executive producer on a Hellraiser series for HBO. David Gordon Green, director of Halloween Ends, is directing the pilot and a few other episodes. The writing team includes Michael Dougherty, who brought us memorable holiday horror in Krampus and Trick 'r Treat, and Mark Verheiden, who served as a writer for Battlestar Galactica and Smallville.
Hulu's reboot is set for release during the Halloween season and no release date is available for HBO's series.