Netflix's Wednesday just released a family portrait of TV's beloved macabre family in a tweet. Jenna Ortega stars as a teenage Wednesday, Catherine Zeta-Jones and Luis Guzman step into the roles of Morticia and Gomez and Isaac Ordonez is Pugsley. A teaser trailer for Wednesday dropped in June which revealed the first look at Ortega as Wednesday. However, one family member's absence is noted—Fester. However, series co-creator, Alfred Gough, refused to divulge any information on who plays Fester. 
Tim Burton directs the series, which was created by Miles Millar and Alfred Gough, who both also created Smallville. TV Insider reported that Millar, Gough, and Burton wanted the look reminiscent of Charles Addams' New Yorker cartoons from the 1930s. Gough told Vanity Fair that "[Burton] wanted the silhouette to look more like Charles Addams' cartoons, which is why Gomez is shorter than Morticia, versus the kind of suave Raul Julia version in the movie."
Millar added, that Guzman's Gomez is "[…] also debonair and romantic, and I think he has all those classic ingredients of Gomez that we've seen come before, but he brings something also very different […] That's something that was very important to the show—that it didn't feel like a remake or a reboot. It's something that lives within the Venn diagram of what happened before, but it's its own thing. It's not trying to be the movies or the '60s TV show. That was very important to us and very important to Tim."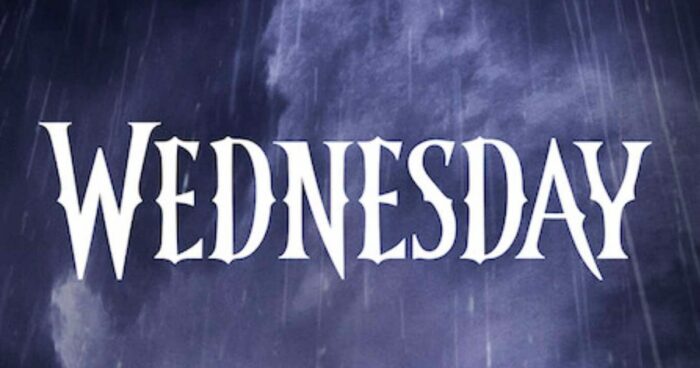 According to TV Insider, Burton became involved because he appreciated Millar and Gough's version of the characters and liked that the story centered around Wednesday. Gough said, "He really loved that you had time to be with Wednesday and explore the character and you didn't have to, you know, wrap things up in an hour and 45 minutes. The ambition for the show was to make it an eight-hour Tim Burton movie."
Wednesday portrays the titular character as a teen who attends the Nevermore Academy, described as a prestigious boarding school for outcasts. It sounds like a coming-of-age story. Like any other teen, Wednesday is trying to break out on her own and come out from under the shadow of her mother, Morticia. A series of murders in the small town surrounding Nevermore Academy grabs Wednesday's attention. Gough elaborated that Wednesday isn't disturbed by the murders. He also said that Wednesday is "not scared of sharks or creepy crawlies or anything, but she's afraid of emotion." He added that it's her family's public displays of affection that bother Wednesday which sets up a "love-hate" relationship between her, mother and brother, Pugsley.
It's also been previously reported that Christina Ricci, who played the character in the Addams Family films, has a part in the series. Rounding out the cast are Gwendoline Christie, Hunter Doohan, Percy Hynes White, Joy Sunday, Emma Myers, Riki Lindhome, Jamie McShane, Georgie Farmer, Naomi Ogawa, and Moosa Mostafa.
In addition to creating the series, Gough and Millar serve as showrunners and executive producers alongside Burton, Steve Sark, Andrew Mittman for 1.21, Kevin Miserocchi, Kayla Alpert, and Jonathan Glickman for Glickmania, and Gail Berman. Joining Burton in the director's chair are Gandja Monteiro (Episodes 5 and 6) and James Marshall (Episodes 7 and 8).
Wednesday airs on Netflix this fall.