I've been talking recently about horror's new favorite character job, the social media influencer. Most films love a character with a flexible job, which is why writers are constant characters in cinema. Social media influencers give off a certain vibe. Regardless of their thousands of followers that hang onto every word, horror writers love using this profession to get audiences on board with an obscene amount of violence against a personality everyone loves to hate (see: Superhost, The Overnight, The Seed). As Sissy began, it was easy to suspect this might be the case, and to some extent, it is. However, Sissy comes together differently. Proving Instagrammers can offer more in horror than being audience favorite victims.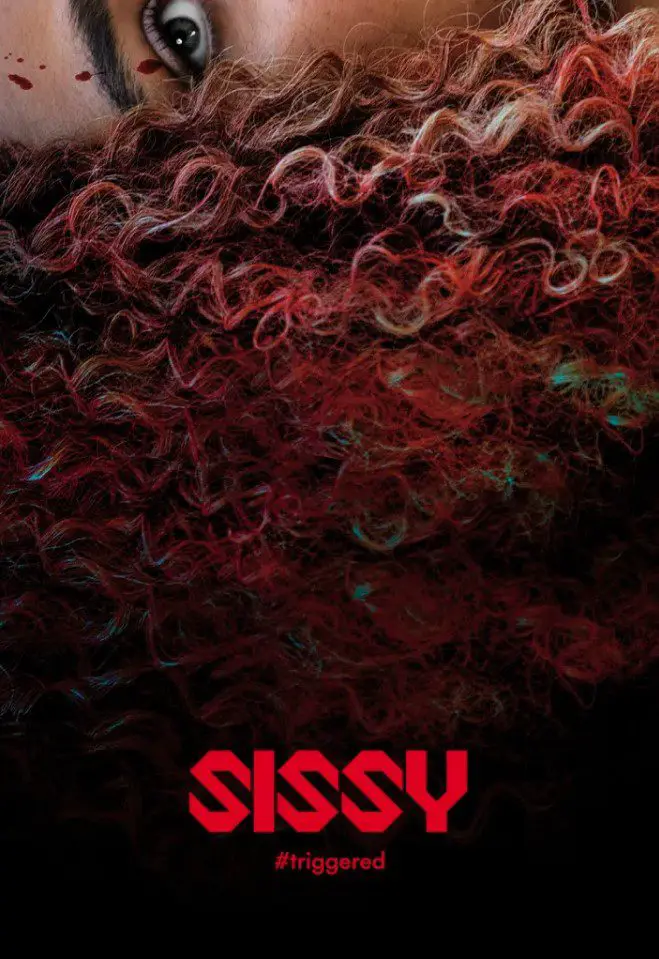 Cecilia (Channel Zero's Aisha Dee) is a mental health guru. Calm and centered, she's a godsend to a generation reeling with anxiety and imposter syndrome, and it's proven in Cecilia's two hundred thousand Instagram followers. She takes solace in the fact that she can help people find their safe spaces, or maybe it's just the endorphin rush of receiving a plethora of thumbs up and heart emojis. 
When Cecilia sees her childhood bestie in a pharmacy, a wave of terror commences bringing flashbacks to her youth regarding an encounter with a bully. Before she can escape, Emma (Hannah Barlow) has cornered Cecilia, insisting she come to Emma's karaoke engagement party and further extending that invitation to her bachelorette party weekend, or hen's weekend as the movie calls it, at a remote cabin. The plot thickens when Cecilia learns her schoolyard bully, Alex (Emily De Margheriti), will be in attendance.  
As her memories flood back and her playground nickname "Sissy the Sissy," the film begins to showcase the detriment of bullying on the human psyche. Inside, Cecilia is still that little girl longing for the approval of her peers, but with an underlying obsessive quality for her old best friend. If Cecilia can't maneuver herself back into Emma's new circle of friends, she'll just have to find other creative ways to make the cut. 
Writer-directors Hannah Barlow and Kane Senes have constructed an amazingly well-thought-out horror satire. Planned, paced, and executed fabulously with wonderous transitions featuring post-worthy filters that illicit a #gorgous vibe of OMGs IRL feel. But they help blur the line between reality and the Instagram life Cecilia has created in the years since having attacked Alex. Following Cecilia as the POV character gives us plenty of empathy for the character, though things get complicated as we begin realizing we're bearing witness to the birth of a new slasher. It's a bit of a Falling Down moment, implicating the audience and making them culpable as well.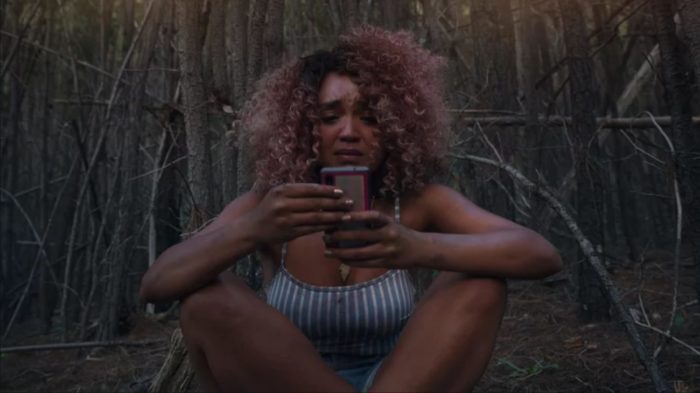 Sissy offers more than just your typical killer in the woods affair. We've been talking a lot lately about the potential Bodies Bodies Bodies has for delivering on frenemies, as well as millennial lingo and culture in a killer/stalker situation. Sissy comes at you like a freight train in that regard, fast, funny, and frantic. The social media motivation of sociopath tendencies shows the daunting portrayal of a woman wearing multiple masks, i.e., entrepreneur Cecilia and the grossly violent Sissy, and a platform that has nurtured its rise. The numerous versions these pseudo-celebrities have to embody in order to thrive in the public eye, as well as the level of commitment necessary to cultivate a persona, or branding, comes with the abandonment of care for their actual self needs. The kicker is that corporate structures are currently encouraging this behavior, too, leading to the reasons for burnout, and, in Ceilia's case, it comes with deadly consequences. The whole idea is enough for you to repeat the famous line from The Stepfather, "wait a minute, who am I here?" 
Cancel culture is also brought to the forefront of the conversation in Sissy, as the schoolyard violence Cecilia took against Alex becomes known to Emma's group of friends. Let's get this straight, cancel culture doesn't exist. Mel Gibson is still making movies, Louis C.K. won a Grammy this year, and there are countless other examples. What does exist are consequences and mass opinion. I don't care to see these guys anymore, and there are many who agree with me, but that has always been a part of being a celebrity. Notice that no one says blacklisted or "persona non grata" often anymore. Regardless, those guys are still doing their jobs, though maybe not at the level of stardom they once had due to their actions. In Cecilia's case, it's the same, perhaps without the full scope of the story attached, a lens we typically see things through on social media. However, the audience is biased because we only see things from her perspective as well. Still, it makes things captivating and intense as the rage she's been suppressing resurfaces. 
Barlow and Senses have made a cleverly entertaining and unhinged psycho-thriller-comedy reliant on a social commentary we're all participating in. It's as if Ingrid Goes West was written as a Friday the 13th movie, every bit as suspenseful and playful as its equally spastic Kenneth Lampl score. The cinematography is gorgeous, and the message is relevant. Horror fans are going to love the kills and the gore, and I would beg anyone who has the opportunity to see Sissy with a large crowd to do so. I think it makes the experience that much more enticing. 
Sissy screened as part of the Fantasia International Film Festival on July 19th. The film was purchased by Shudder ahead of its premiere at the SXSW festival and will stream exclusively on the platform later this year.