If the opening three minutes of This is GWAR doesn't entice you to watch the rest, then you're no fun at parties. The Shudder exclusive documentary provides a deep dive into the history and hijinks of this comic book come to life. From humble beginnings to the DIY determination that made the band one of a kind, This is GWAR unflinchingly explores the highs and lows of these notorious rockers. The scumdogs of the universe have never been more human, yet they've also never been more inspiring.
For the uninitiated, Gwar can be over-simplified as a shock rock heavy metal band known for gory live shows which threaten to drown the front row in fake blood and several other bodily goo. They manifest a theatricality rarely seen and unabashedly embrace the obscene to the point of surreal spectacle. Routinely vilified by various groups, Gwar unapologetically maintained the persona of barbarian warriors from beyond the stars who fight, f*ck, and remain ever fearless. And all this gets wonderfully explored in This is GWAR.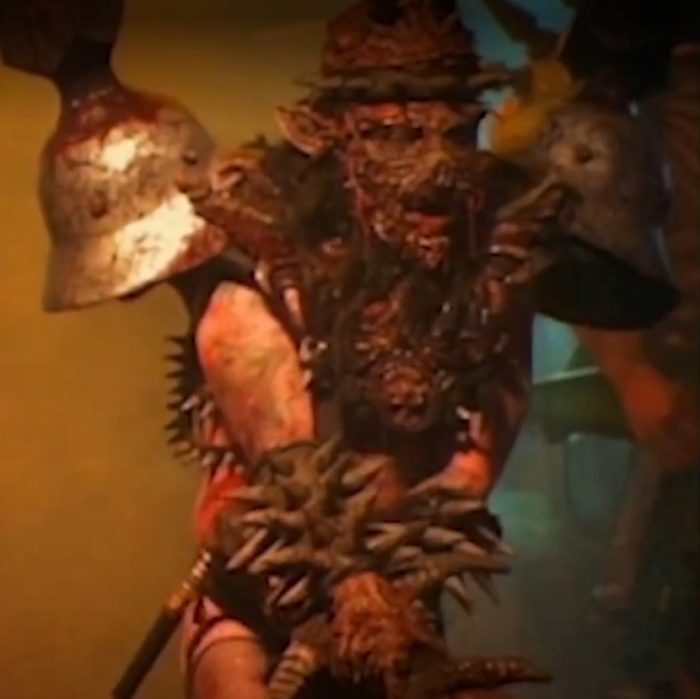 One compelling aspect of the documentary is every moment in the band's history plays into larger themes. For instance, their punk rock origin is essentially angry artists who wouldn't kowtow to pretentious artistes. Disgusted by art school snobs and dismissive teachers, the founding members set about bringing their vision to life despite no one seeming to want it. The do-it-yourself mentality instilled by those early days is seen throughout the documentary, voicing a philosophy that only you can kill your dreams. Outsiders against the world, told they have no value, yet striving to thrive regardless of criticism and rejection: This is GWAR.
The opening also sets up the sense of twists and turns that will define the band's history. Unexpected successes mingled with unpredictable catastrophes have kept Gwar in a constant state of evolution. Even when they seem static, the group exists in a kind of flux. This is GWAR makes plain such subsurface chaos keeps the band alive, giving new meaning to the project over the years. Plans to make a sci-fi film evolve into a musical act that in time becomes family, a means to deal with grief, and a sense of fulfillment many of us may never experience.
The documentary does an excellent job conveying the joy of being in Gwar, but it also never shies away from the downsides. Members of the group are at times brutally honest about situations not to mention compatriots. Those who didn't get along have no qualms about stating their dislike, while some events are not always flattering. This helps prevent the documentary from ever being self-serving and the band's history becomes multifaceted.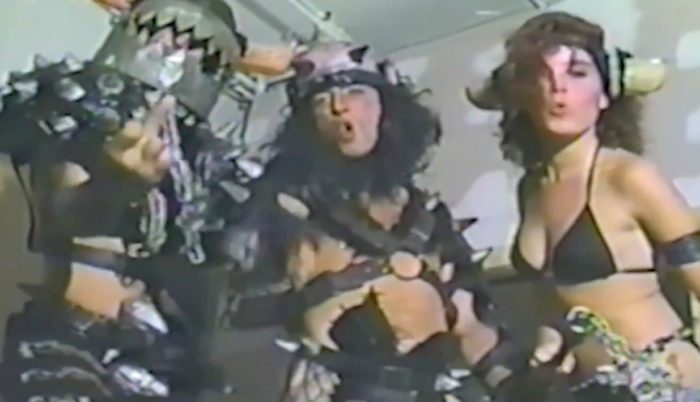 It's best never to trust anything biographical that is a constant celebration of its source material. So, This is GWAR is commendable in that it shows the bad parts of the band's history. These amount to rockstar clichés about out-of-control egos and drug abuse to Gwar's frustrating inability to make the final leap to the top tier.
Fans of the band no doubt regard them highly, but Gwar never really soared above a certain height, although the band dominated the niche they inhabited, This is GWAR shares why they never grew beyond that sphere. It's not a melancholy portrait that's painted, but interviews alongside clips from award shows and television appearances make it plain the frustrating irritation members experienced watching certain chances slip through their fingers.
However, This is GWAR also shows how that aggravation is a product of time. There's a real sense throughout the documentary of those involved changing as the years go by. Members of the band still seem proud of how they once defied the music industry that tried to soften their image into something more palatable for mass consumption. Yet, rockers bone weary from the road can't help expressing some sliver of regret.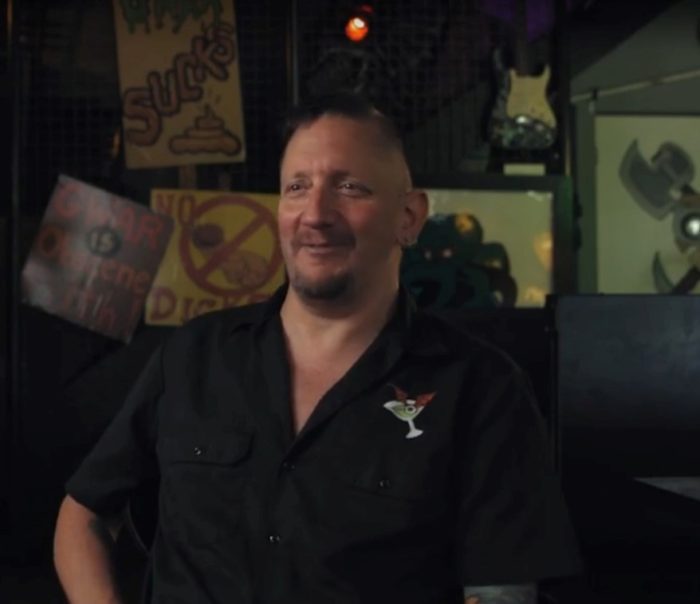 Again, this honesty is great to see. It makes what's said in This is GWAR ring true. Furthermore, it makes the documentary a reflection as well as a history. No one just states what happened, they also unpack it in the context of who they were and who they are now.
Even Gwar's most devoted fans are likely to find new nuggets of gold. Road tales abound—some amusing, some horrifying, but all intriguing. Plus, backstage footage gives a real sense of how much work goes into bringing performances to life. There are scenes showing rehearsals as well as a glimpse at the extensive backstage work that goes into Gwar.
Unfortunately, there isn't much time given to musical production. Albums are mentioned, but except for the first record, Hell-O!, what went into making records is hardly brought up. Granted, the band has put out fifteen studio albums, meaning This is GWAR doesn't have time to intimately explore each. Still, it would've been nice to get a sense of Gwar in the studio.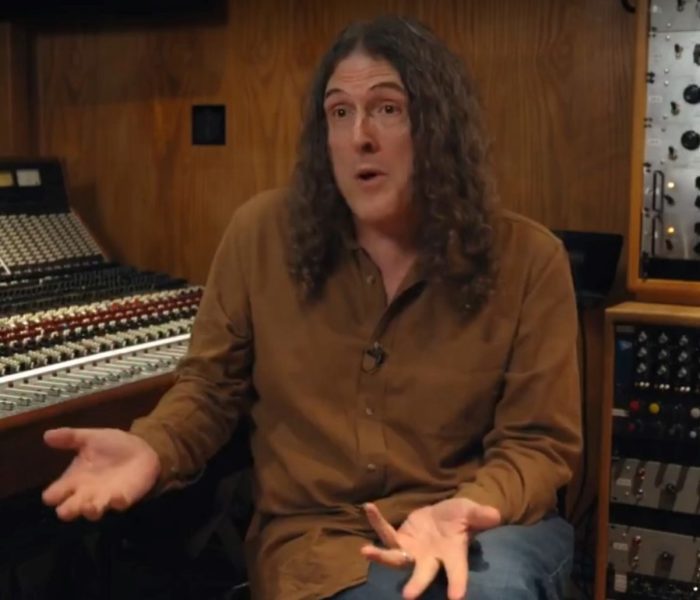 The film clocks in at close to two hours. So, find a cool place to park. Some may find it to be a stretch, especially in the last hour. Some of the tales begin to feel a little repetitive. The musicians and road crew continuously circle similar stories of road fatigue, but sudden twists revitalize the documentary. Be forewarned, they aren't bubbly sunshine moments. Yet, This is GWAR shows how battling the darkness is part of being in the band.
It's hard not to imagine Gwar thriving in the modern era. Their outlandish appearance alone could easily have garnered a high degree of internet attention. However, as the documentary aptly explores, notoriety doesn't necessarily translate to triumph—success is in the eye of the beholder.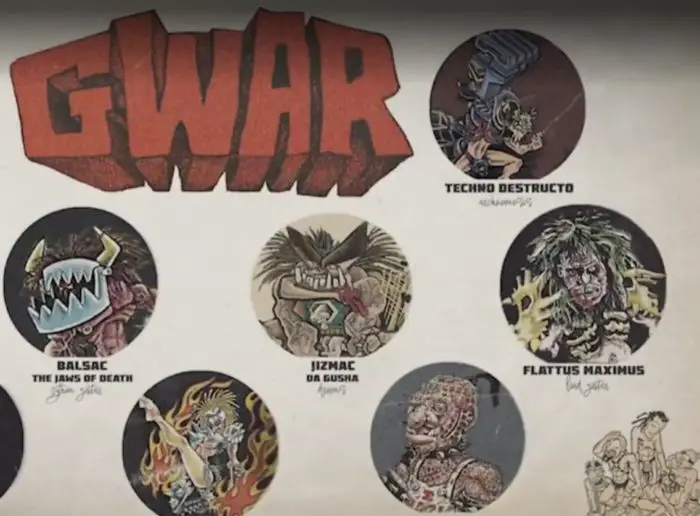 This is GWAR is an honest portrait of a rock band that tells more than one simple story. It's also about artists making a place for themselves in the world, and by extension turning the world into a more interesting place. Fans of the band will love this, but it's also entertaining and inspiring. Check out This is GWAR on Shudder starting July 21st!
For more about the band as well as the documentary, keep an eye out for my interview with Matt Maguire of Gwar.