Soho Horror Fest has held several Virtual Festivals since 2020, and this year they've returned with SOHOME PRIDE 2022, running from June 24th to 26th. Purchasing tickets is not required, you simply need to join Sohome Horror Fest on Facebook. All Livestreams, Panels, Q&A links, and Live Podcasts will be broadcast there. Screening links for films will be shared within the group and will go live at their scheduled times.
While the Festival is free, if you have the means to donate and would like to support Soho, they have a Paypal.
Exploited starts the fest off with its UK Premiere, directed by Jon Abrahams (who had roles in both Scary Movie and 2005's House of Wax) bringing us his 3rd directorial film. Starring Jordan Ver Hoeve, Hannah Rose May, and Makenzie Vega, it follows Brian who discovers a thumb drive with what appears to be a recording of a webcam model being murdered. Soon he becomes obsessed with unraveling the story of what happened.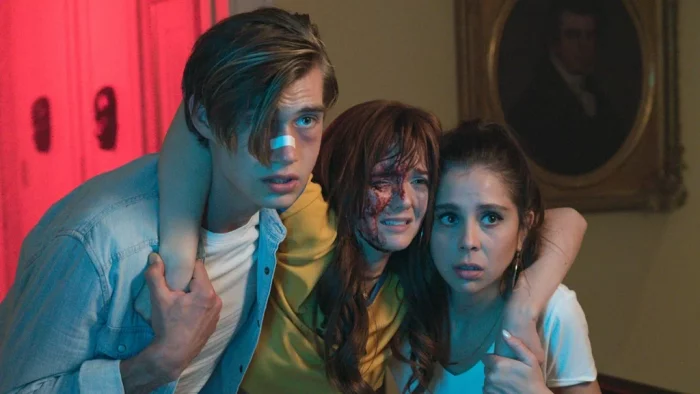 Screening with the World Premiere of Bottom (online hookup gone wrong!) and Monsterdyke, a shot on 16mm tale of trans-lesbian love and puppets.
Festival darling We're All Going to The World's Fair will be shown alongside Mountain Lodge.
Death Drop Gorgeous, the breakout film of 2021's fest, will feature Live Commentary with some of the cast and crew.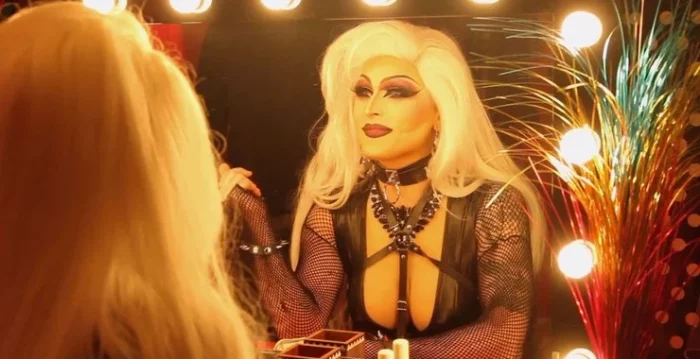 Super Hot (UK Premiere) sounds like a treat: A stoner pizza delivery guy shows up at a sorority full of vampires and soon has to team up with a descendant of Van Helsing to survive.
Screening with shorts Gay Teen Werewolf (I love when titles tell you exactly what you need to know about a film) and Operator, where a call center worker has the worst day on the job after the zombie apocalypse happens.
Next up is a special Live Podcast, "Sapphic and Sanguine" with Evolution of Horror, which explores different subgenres every week. They'll be discussing lesbian vampire films, from early 19th century blood-suckers to 70s Sexploitation.
The Haunting of Bloody Tower promises a tale of "homoerotic debauchery," with a priest befriending a mysterious prisoner who can speak to the dead, all set in the famous Tower of London.
Screening with the UK Premieres of Macho Carne, "a poetic ode to queer masculinity, fetishism of the body, sweat and blood, a burning phantasm," and Man in The Corner, with a very straight to the point synopsis: "A hot hook up turns sour."
The Demons of Dorothy takes place after our titular character has a few too many drinks and decides to make the switch from directing queer comedies to mainstream films.
Paired with the UK Premieres of shorts The Serpent's Nest (Directed by Alice Maio Mackay) and The Last Queen on Earth: a father wakes up after the apocalypse and sets out to live as his true self.
An unexpected event, but one I'm excited about, is the Interactive Chose-Our-Own Adventure Visual Novel, We Know The Devil. The audience will collectively decide which path the game takes, which will be very interesting!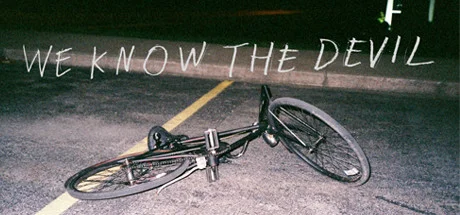 The Eurovision Horror Contest will have participants (who can sign up on Soho's website) select a country, and then create a performance based on a film from their chosen country. This includes a song, dance, skit, or anything else you can think of!
Tim O'Leary will premiere 3 new episodes of his queer horror-action series/homage to Buffy the Vampire Slayer, Demonhuntr. Body Horror, Incubus and Genies, oh my!
Cold Wind Blowing makes its UK Premiere, as a group of Canadian friends in a remote cabin are faced with a mysterious creature. Screening with Freebirth, showcasing an all-natural birth gone wrong.
Following this, a roundtable discussion and sneak peek symposium called "The Future is Queer," which I'm very interested in…especially with the aforementioned sneak peeks!
The European Premiere of Road Head promises more male members than you can shake a stick at in this ode to exploitation as a trio encounters a murderous cult in the Mojave Desert. Screening with Unicorn, a slang term for a non-threatening 3rd partner who joins a couple, and Nightmare.
Closing out the Festival will be an afterparty hosted on Zoom.
For more details, check out the Soho Festival website.