A quick look at the upcoming Tim Burton Addams Family reboot specifically focused on the quirky temperament of daughter Wednesday Addams has revealed Scream (2022) and X star Jenna Ortega in full costume for the lead role. The extremely quick twenty-eight-second Wednesday teaser, "woefully presented" by Netflix, depicts Ortega tying Wednesday's signature braids, fixing her collar, and snapping her fingers to the musicless rhythm of the original's catchy theme. The surprise of the whole affair is seeing Thing, the Addams' handy (and bodiless) helper. Though Thing isn't just a hand anymore but more of a Frankenstein creation of some sort, sporting stitched-up scars all over.
Ortega looks to embody the role with the charming stoicism of her predecessor Christina Ricci, who will also be featured among the amazingly talented cast. Luis Guzmán and Catherine Zeta-Jones are set to take up the mantle as macabre lovebirds Gomez and Morticia Addams, while other notable cast members include Game of Thrones' Gwendoline Christie, The Wolf of Snow Hollow's Riki Lindhome, Gone Girl's Jamie McShane, The Beta Test's Joy Sunday, Your Honor's Hunter Doohan, and Hocus Pocus' Thora Birch.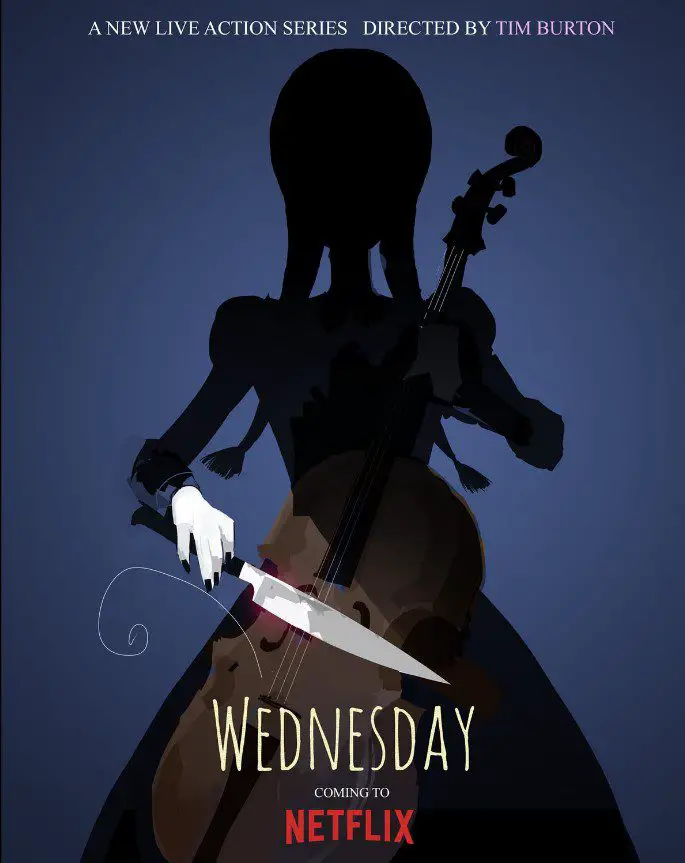 Wednesday's story, written by creators of Smallville Al Gough and Miles Millar, will take place during Wednesday's teen years at Nevermore Academy. The show is being touted as a "sleuthing, supernaturally infused mystery" where Wednesday has to control her newly emerging psychic abilities, thwart a monstrous killing spree terrorizing the local town, and solve a mystery involving her parents from twenty-five years ago—all while navigating being a teenager at a prestigious prep school and the tangled relationships involved therein.
Gough, Millar, and Burton all share the showrunner status on Wednesday, and Burton directs every episode. I imagine anyone who enjoyed The Chilling Adventures of Sabrina may enjoy this slightly less serious take on the teenage mystery drama.
Netflix debuted the Wednesday teaser during the first day of their Geeked Week event, alongside trailers for their other series Resident Evil, The Sandman, and Guillermo Del Toro's Cabinet of Curiosities. The Wednesday teaser ends by telling us the series is coming soon, and no date has been given at this time.