A newly released poster has revealed the first images of Eddie Izzard in Doctor Jekyll. Currently in post-production from the legendary Hammer Studios and the B Good Picture Company, Izzard is set to put a modern twist on Joseph Louis Stevenson's classic story of Doctor Jekyll & Mr. Hyde. Izzard will star as the reclusive Dr. Nina Jekyll in this retelling, which focuses on the character's friendship with her newly hired assistant and ex-con Rob, played by Innocent mini-series star Scott Chambers. Together, the two must work together to prevent Hyde from destroying Nina's life.  
Metro International's full synopsis reads:
Dr. Nina Jekyll pushed the glass ceiling of the pharmaceutical industry to its limits, rubbing shoulders with the elite, becoming a household name and making herself a fortune. But her success came at a cost, and after scandal forced her out of the spotlight she now lives in seclusion with her demons.

In need of an assistant, Jekyll hires ex-con Rob, straight out of rehab and trying to get back on his feet. It soon becomes clear that there are evil forces at play and Rob's wits are tested in a game of cat and mouse with the Devil in all its forms
Directed by Joe Stephenson (Chicken) and written by first-timer Dan Kelly-Mulhern, Doctor Jekyll is currently being shopped at the Cannes Film Festival. Last February, Stephenson told Variety's Naman Ramachandran, "I'm thrilled that Eddie is joining us as my Nina Jekyll. With her being the extraordinary and versatile actress she is, playing against Scott's natural talent to make us believe in the good in people, I can't wait to bring this suspenseful take on the iconic classic to life."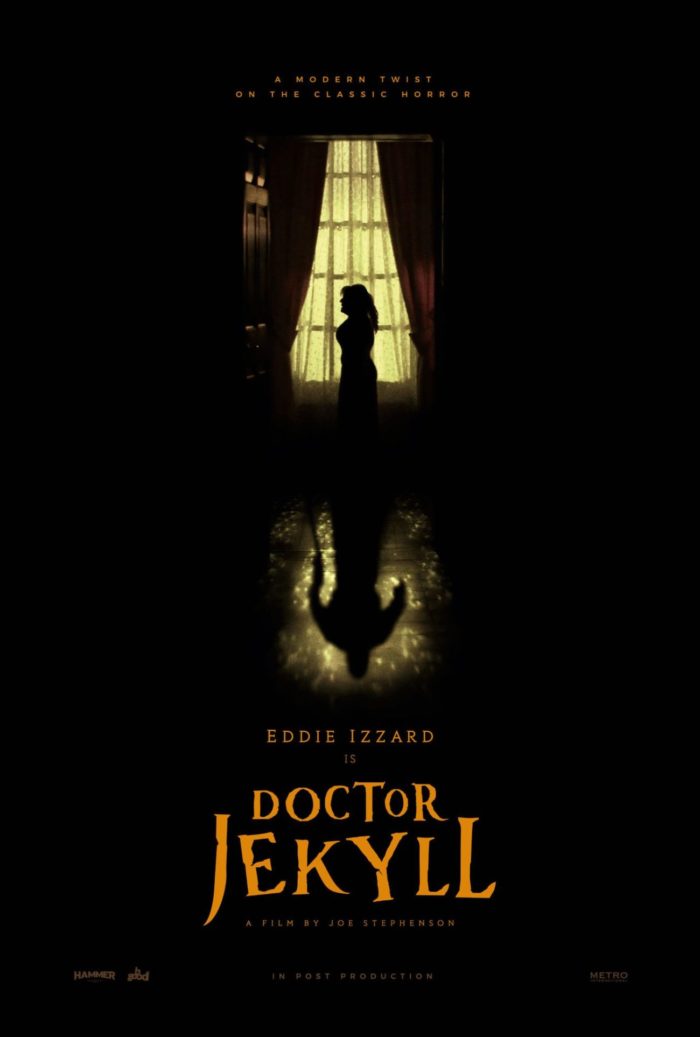 The film's supporting cast includes Simon Callow (Shakespeare in Love), Lindsay Duncan (A Discovery of Witches), Jonathan Hyde (Anaconda), and Robyn Cara (We Die Young). The film wrapped principal photography in March and is expected to have an extensive festival run beginning this fall.
After pushing out some films of lukewarm reception over the last fifteen years with titles like Woman in Black, The Quiet Ones, and The Lodge, Hammer Studios is planning to relaunch with Doctor Jekyll as the company's linchpin. Tim Beadows of Hammer Studios says, "We're thrilled to be partnering with Joe and his superlative cast and crew on Doctor Jekyll. There can be few subjects more apt to launch Hammer Studios, and the production has everything you'd expect of a modern Hammer film." According to Bloody Disgusting, Hammer Studios is expected to "invest substantially both in restoration and new production development."