The career of Joe Bob Briggs has spanned multiple generations of the Mutant Family. Whether you read his newspaper articles, caught him on The Movie Channel, spent your evenings watching MonsterVision, or are currently enjoying his time on Shudder with The Last Drive-In, Joe Bob has touched many people within the horror community. The way he understands horror films that other critics may toss aside, then hold them up on a pedestal for us to discover, makes him a leader to us Mutants. Throughout his time hosting and reviewing films, what is one cornerstone that has been a constant? It's always fun. While analyzing films and breaking down the subtext is another avenue that Joe Bob runs with, he's always been about having fun with movies and those within the community he has built during his career. And that continues, even into his latest episode of The Last Drive-In.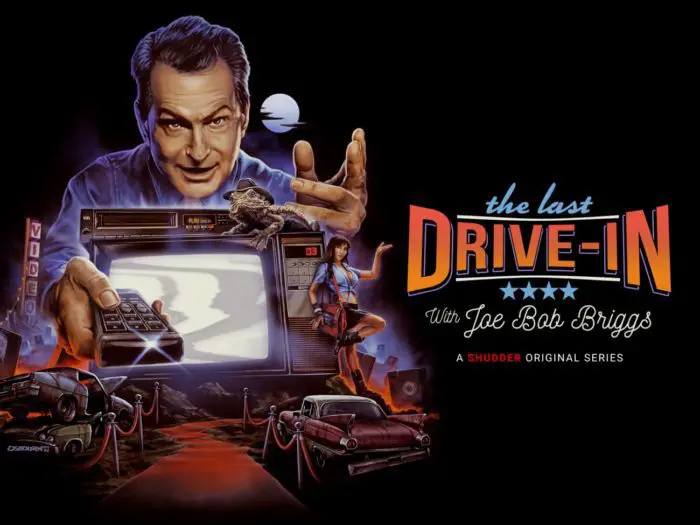 I'm not sure how many people remember; one of the most popular episodes of MonsterVision featured Joe Bob hosting a marathon of films in the Friday the 13th series. During the all-night episode, the program and crew members involved befell a mysterious force terrorizing the set. As the night wore on, Joe Bob was left alone, hosting the films. It was a novel concept and showcased how Joe Bob is adept at taking a traditional course of hosting a night of movies and flipping that idea on its head to create an unforgettable night of entertainment.
Fast forward a couple of decades, and Joe Bob is still up to his old tricks, hosting horror films, and now it's Friday the 13th. Will there be an encore? Not really, but Joe Bob brought a night of horror and fun that brought a smile to this writer's face.
I might be in the minority here, but nights like the latest episode of The Last Drive-In are the cohesive glue that keeps us coming back to Joe Bob. What I mean by that is that there were no guests and the films themselves weren't well-known. Hosting a double-feature of the cross-genre film The Little Girl Who Lives Down the Lane and the New Zealand comedy/horror flick, Housebound doesn't scream fun. I get it. There are no guests to bounce off of and two movies that aren't well-known; where's the fun? It's at every turn on this week's episode.
How so? Whenever Joe Bob hosts lesser-known films, those shows feel more significant. Everyone and their mother has dissected Friday the 13th, but how many people have broken down a New Zealand flick that could be about a haunted house or could be a riff on Wes Craven's The People Under the Stairs? When Joe Bob shows a film where the less has been said and written, the more entertaining The Last Drive-In becomes. And it's always been like that with Joe Bob. That's why as horror fans, we appreciate all he does. There are times when he reaches down to present a film that no one would guess (Things, anyone), but talking about something different is what makes Joe Bob the best host on television.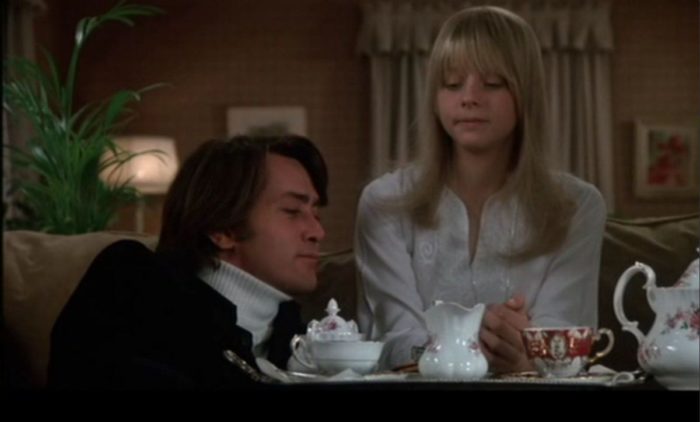 Compile a double-feature of lesser-known films with a theme, which Joe Bob instills into each episode if possible, and you got yourself the makings of an entertaining brouhaha. Friday the 13th provided the perfect backdrop as Joe Bob spent his night alternating film factoids about this week's double-feature and dispensing with superstitions around the globe. When Joe Bob is left to his own devices, his humor shines. Go back and look at most of his time on MonsterVision; this week's episode fits right into his wheelhouse. It's not as plot-heavy as the Friday the 13th episode, but it fits comfortably into most of his time with TNT.
As always, the films come first with The Last Drive-In.
The first film on the docket, The Little Girl Who Lives Down the Lane, is a movie not content to fit within one genre. Even though The Little Girl Who Lives Down the Lane does not feel like a film that should be on The Last Drive-In, I'm glad he chose to. As someone who struggles to keep up with his spending habits on films, I know I wouldn't find time to watch The Little Girl Who Lives Down the Lane. Finding enjoyment in a film like The Little Girl Who Lives Down the Lane might seem like a stretch. There's only so much to joke about when Martin Sheen co-stars as your friendly neighborhood pedophile.
Still, Joe Bob perseveres as only he can. He dishes on the film about star Jodie Foster's lack of enthusiasm for the film, adapting the script from a play to a movie, and how they killed a hamster without doing the actual deed. All done in the entertaining way that Joe Bob has been doing things for over thirty years.
Even better still, Joe Bob brought his wit and sarcasm to the second film of the night, Housebound. Not a fan of mixing horror and comedy, this film took a bit more ire from Joe Bob: questioning plot details, long stretches of back story, and how New Zealand mixes comedy with their horror. Maybe because it was later in the evening or Housebound was sillier than The Little Girl Who Lives Down the Lane—I found myself smiling through most of The Last Drive-In.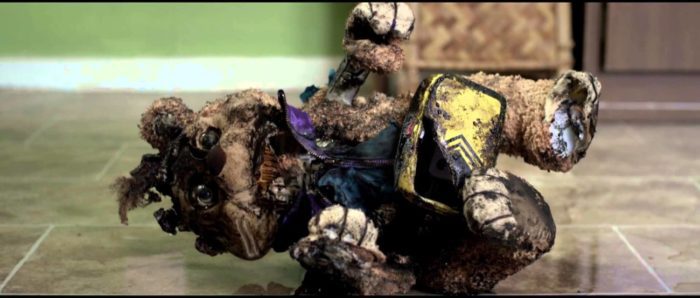 So, for this Friday the 13th episode, did Joe Bob and Darcy the Mail Girl go all out for The Last Drive-In? Not at all, but they don't need to. What Joe Bob did on the MonsterVision Friday the 13th episode was a special moment. You can't repeat the past and expect the same results. Joe Bob has always done the show his way, and every week is a fun and entertaining adventure. Plus, Darcy indicated to Joe Bob that January is the next occurrence of Friday the 13th. Who knows what Joe Bob and Darcy will have in store? In the meantime, we have more weeks of The Last Drive-In ahead of us. Let's enjoy every moment Joe Bob has in store for the Mutant Family.