After a minor technical snafu set Shudder back about 15 minutes, the 2022 Fangoria Chainsaw Awards were underway. The event was a prerecorded affair where the audience consisted of mostly costumed denizens who were likely recorded separately from the production. It's likely that the whole show was filmed in pieces and edited together, something the Academy should likely consider given how tight Fangoria kept the show. In the age of Covid, this all seems normal, though someday, I hope the horror awards show can look more like any other awards show again and maybe contain bigger and more entertaining horror content as well.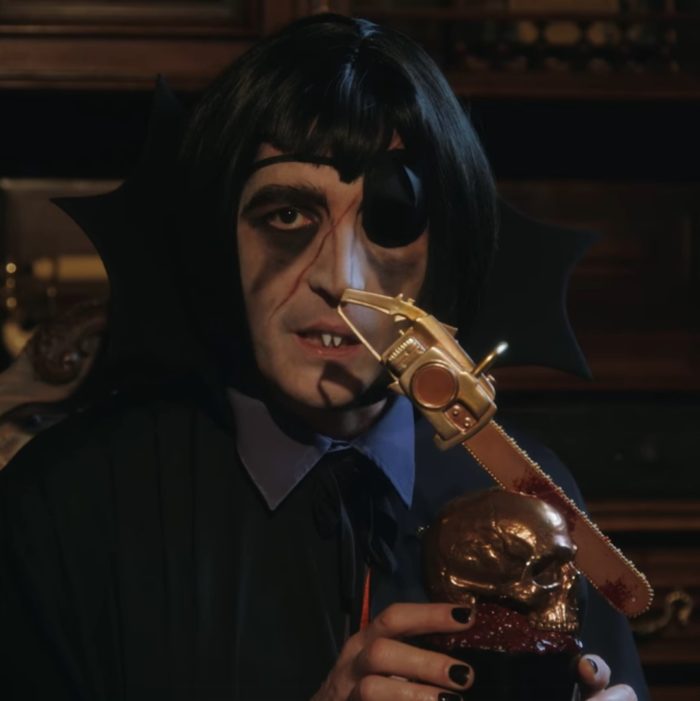 David Dastmalchian (The Suicide Squad) delivered an opening monologue from a video store set which was delivered well, though it seemed like an overall idea of what horror is rather than what this past year's crop of films means to the genre. It was delivered well but didn't hit on any chords beyond the banal musings of what we as horror fans already know and why we're watching a horror awards show in the first place. 
Dastmalchian is a rather good host, though I wish he had had more to work with. The best part of his duties consisted of conversing with himself as Dr. Fearless, an alter ego who pitched his own Svengoolie-esque show on air while removing the "Be Kind Rewind" stickers from the videocassettes in the store. This evil plot played out in the Adults Only section of the video store and was fun, but the whole event felt pretty TVPG. 
Countless recognizable faces like Dee Wallace, Joe Dante, and Harvey Guillén, as well as our favorite festival runners, podcasters, directors, and others, recounted their first horror experience and, for what it's worth, that was a particularly great but short-lived segment. Fangoria tried injecting their own brand of macabre skits between a few awards but to mixed success. The first time Digital Editor Angel Melanson presented popcorn in a bloody bucket with bits of human viscera in it, I smiled and hoped that they kept promoting this B-movie goodness.
Unfortunately, the event was a relatively straightforward affair. During the presentation, there were some notable moments, like the reunion of The Howling's Dee Wallace and Joe Dante, Peaches Christ's fantastic delivery of horror-shock comedy, and Last Night in Soho director Edgar Wright comparing the Chainsaw award skull to Dan Aykroyd's Crystal Head Vodka. Tracie Thoms delivered a very well-written introduction about the mythical elements of limited release and festival films. Lucky writer Brea Grant helped us honor and reflect on the amazing and talented individuals we lost this past year in the horrorvese, both on-screen and off. And Sleepaway Camp's Felissa Rose presented the fan-voted Best Kill, which went to "The Bread Slicer" scene in Fear Street: 1994. 
There weren't any real big winners of the evening, but PG: Psycho Goreman, Halloween Kills, and Fear Street tied with the most Chainsaws at two awards each, though Fear Street's wins were for two different movies in the trilogy. Psycho Goreman director Steven Kostanski had a lot of fun with his Tube-Head creation and even got a little choked up saying thank you to his crew. Fear Street director Leigh Janiak seemed to be full of elation and excitement. You can see who presented and who won each award below. 
 _________________________________________________________
The first award was presented by legendary composer Harry Manfredi. The Friday the 13th scorer responsible for our ki-ki-ki ma-ma-ma obsession began the night by introducing:
BEST SCORE 
John Carpenter, Cody Carpenter, Daniel Davies, Halloween Kills – WINNER
Electric Youth, Pilotpriest, Come True
Ben Lovett, The Night House
Clint Mansell, In The Earth 
Tom Schraeder, CJ Johnson, Hurt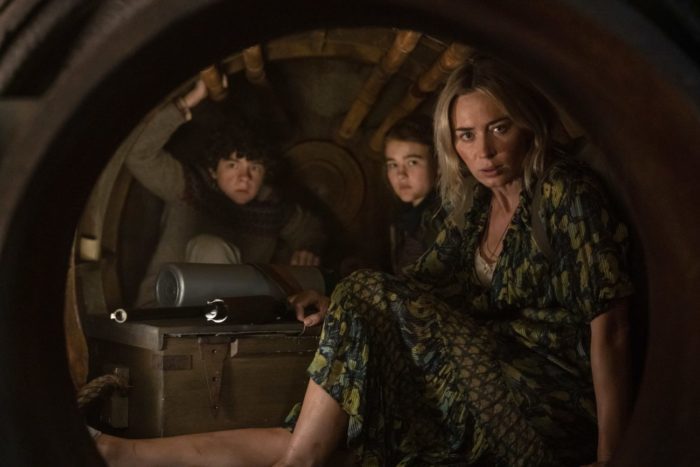 Brooklyn Nine-Nine's Joe Lo Truglio and Victor Crowley star Tiffany Shepis presented the award for:
BEST SUPPORTING PERFORMANCE 
Luke David Blumm, Son 
Jennifer Ehle, Saint Maud
Larry Fessenden, Jakob's Wife 
Vincent Lindon, Titane
Diana Rigg, Last Night in Soho
Bill Sage, Wrong Turn 
Millicent Simmonds, A Quiet Place Part II – WINNER
Jeremy T. Thomas, Antlers 
Suzanne Voss, Dementia Part II 
Peaches Christ and Michael Varrati presented the Chainsaw for:
BEST FIRST FEATURE 
Censor 
My Heart Can't Beat Unless You Tell It To
Saint Maud – WINNER
The Stylist 
The Vigil 
Actor-director Jim Cummings (The Wolf of Snow Hollow) delivered the award for:
BEST CREATURE FX 
Barrie Gower, The Green Knight 
Robert Kurtzman, Black Friday 
Legacy Effects, Shane Mahan, Antlers
Magee FX, Gaslight Studio, V/H/S/94 
MastersFX, Steven Kostanski, PG: Psycho Goreman – WINNER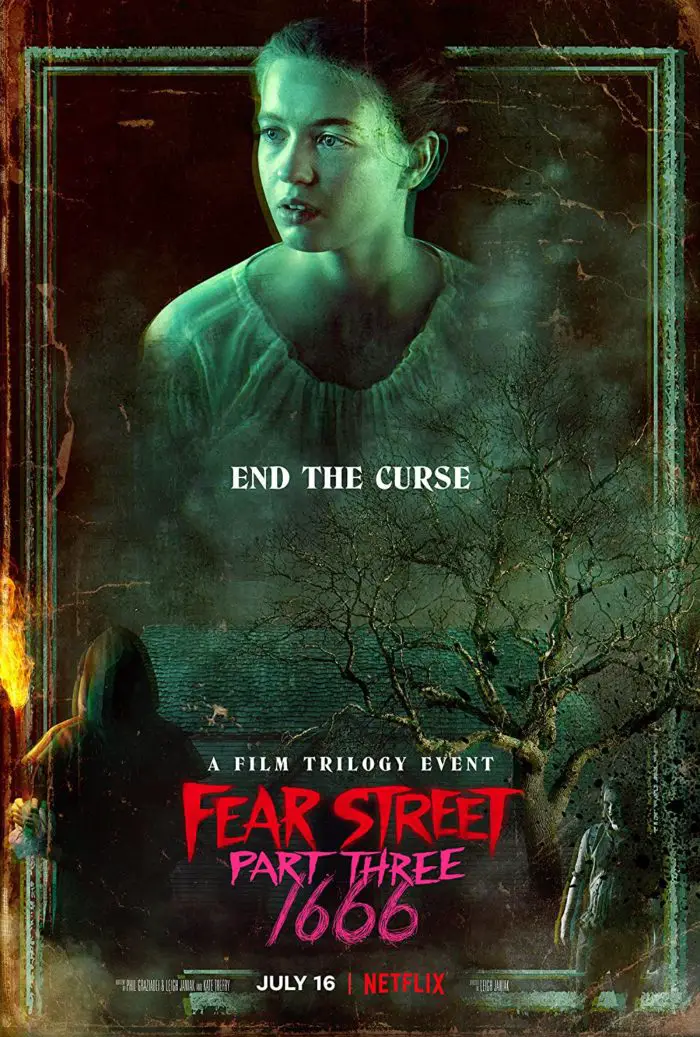 The Last Drive-In's Darcy the Mail Girl presented an award near and dear to her Shudder platform's heart:
BEST STREAMING-PREMIERE MOVIE 
The Boy Behind the Door 
Fear Street: 1666 – WINNER
Lucky
The Power
Violation 
Fangoria's current Editor-in-Chief Phil Nobile Jr. introduced the two new categories they're introducing at the 2022 Fangoria Chainsaw Awards, and ex–Editor–in–Chief Michael Gingold introduced the first for:
BEST DOCUMENTARY 
Woodlands Dark and Days Bewitched – WINNER
Mail Order Murder
Dark Shadows and Beyond: The Jonathan Frid Story 
Dr. Rebekah McKendry, director of the upcoming film Glorious, and Elric Kane, co-host of Fangoria's Colors of the Dark Podcast, presented:
ACHIEVEMENT IN NON-FICTION 
The Last Drive-In with Joe Bob Briggs – WINNER
Elvira's 40th Anniversary, Very Scary, Very Special, Special
The Boulet Brothers' Dragula 
Dragula hosts The Boulet Brothers introduced:
BEST MAKEUP FX 
Tara Brawley, Hurt
Mark Coulier, Blood Red Sky
Francois Dagenais, Spiral: From the Book of Saw 
Christopher Nelson, Halloween Kills – WINNER
Oriane de Neve, CLSFX Atelier 69, Kandisha 
Werewolves Within director and actor Josh Ruben and Harvey Guillén, respectively, presented:
BEST SCREENPLAY 
Prano Bailey-Bond & Anthony Fletcher, Censor
John Hsu, Fu Kai-ling, Chien Shih-keng, Detention
Ben Collins, Luke Piotrowski, The Night House – WINNER
Rose Glass, Saint Maud
Madeleine Sims-Fewer, Dusty Mancinelli, Violation 
Last Drive-In Costume designer Jolene Richardson introduced the second of the two new Fangoria Chainsaw categories, and Freaky's Misha Osherovich and The Craft's Rachel True presented:
BEST COSTUME DESIGN 
Lizzie Cook, Candyman
Odile Dicks-Mireaux, Last Night in Soho – WINNER
Eulyn Colette Hufkie, Bingo Hell
Chieko Matsumoto, Prisoners of the Ghostland
Neil McClean, Slumber Party Massacre 
Juan of the Dead director Alejandro Brugués, a chainsaw award winner in the same category, presented:
BEST INTERNATIONAL MOVIE 
Detention
The Feast 
Lamb 
The Queen of Black Magic 
Titane – WINNER 
Hannibal series creator Bryan Fuller and Horror Noire writer Tananarive Due presented:
BEST SERIES 
Brand New Cherry Flavor
Chucky 
Creepshow 
I Know What You Did Last Summer 
Midnight Mass – WINNER 
Death Proof star Tracie Thoms presented:
BEST LIMITED-RELEASE MOVIE  
Come True
Hurt
In the Earth
PG: Psycho Goreman – WINNER
Werewolves Within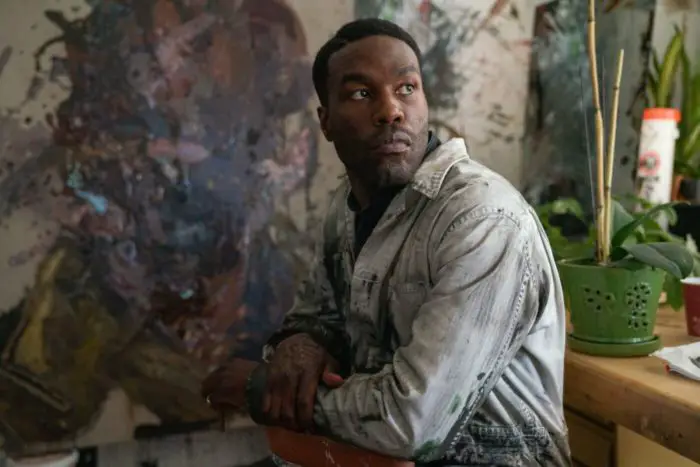 Munsters reboot stars Jeff Daniel Phillips and Daniel Roebuck presented:
BEST LEAD PERFORMANCE 
Yahya Abdul-Mateen II, Candyman – WINNER
Niamh Algar, Censor
Morfydd Clark, Saint Maud
Barbara Crampton, Jakob's Wife
Rebecca Hall, The Night House
Thomasin McKenzie, Last Night in Soho
Agathe Rousselle, Titane
Madeleine Sims-Fewer, Violation
Julia Sarah Stone, Come True
Anya Taylor-Joy, Last Night in Soho 
The Howling's director Joe Dante and star Dee Wallace reunited on the Fangoria stage to present:
BEST DIRECTOR 
Prano Bailey-Bond, Censor
David Bruckner, The Night House
Anthony Scott Burns, Come True
Julia Ducournau, Titane
Rose Glass, Saint Maud
Edgar Wright, Last Night in Soho – WINNER
 
Felissa Rose presented:
BEST KILL
"The Bread Slicer" – Fear Street: 1994 – WINNER 
Radio Silence (Matt Bettinelli-Olpin, Tyler Gillett, and Chad Villella), the team behind Scream (2022), presented the final award:
BEST WIDE-RELEASE MOVIE 
Malignant – WINNER
Candyman
Last Night in Soho
The Night House
A Quiet Place Part II