All aboard the Terror Train remake! Forty-Two years after the Roger Spottiswoode (Tomorrow Never Dies) original, Tubi has announced that the new film will join their slate of over ten thousand horror and thriller films currently available on the platform. Tubi is a destination for horror fans looking for deep cuts (I just watched Peter Jackson's Bad Taste on the service last night), new original content, and indies you can't find anywhere else. They've even managed to scare up a teasing Terror Train (2022) trailer for us.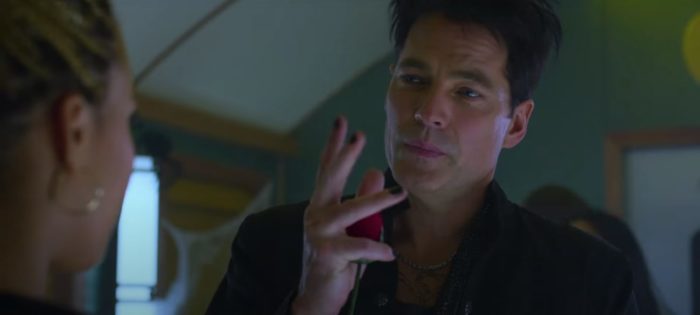 We don't get much from the brief, twenty-one-second Terror Train (2022) trailer. Images of a party, some romance, an illusionist conjuring a fireball, a fragmented look at a clown through broken glass, and some bloody weapons over a scream. While the classic Jaimie Lee Curtis film will always hold a place in my heart, the Terror Train (2022) trailer has me curious. Plus, Tubi is a FREE streaming service. It's not like I'm shelling out any greenbacks to see the new Terror Train, so I'm definitely going to give it a try.
Other than moving the festivities from New Year's Eve to Halloween, not much else has changed. We still have a costumed serial killer murdering a bunch of college kids, except he's now a clown instead of a Groucho Marx mask. I think that character ended up in a Rick and Morty episode shouting "Tickets, please!" instead. However, the original killer often switched his costume, which could be the case in 2022, especially if the film plans to get suspensefully chaotic. No mention if, as in the original, the killer is targeting his victims after a practical joke on campus went awry or if this is just a psychopath rampage.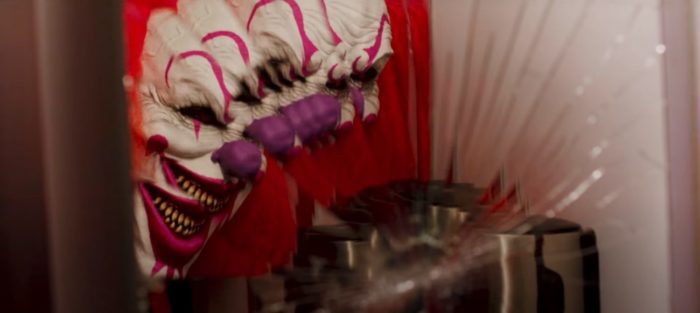 The new film will feature the acting talents of Robyn Alomar (Utopia Falls) and Tim Rozon (from the recently un-canceled Surreal Estate) and will be the tentpole of Tubi's annual Terror on Tubi event. The movie was also penned by Slasher series writers Ian Carpenter and Aaron Martin and directed by Phillippe Gagnon (Sometimes the Good Kill).
Adam Lewinson, Chief Content Officer for Tubi, said, "With an incredibly talented team of filmmakers and star-making performances, this movie continues to cement Tubi as a key destination for horror fans." The trailer premiered as a part of the streaming service's NewFronts presentation, where they also announced an emphatic commitment to delivering original content, announcing it would deliver over one hundred new titles in the next year.
Terror Train (2022) will stream exclusively on Tubi this October. The original 1980 classic is currently streaming on the service.